TOKYO IS FULL OF A LOT OF GORGEOUS SHOWROOMS AND CORPORATE FLAGSHIP BUILDINGS. Some of my favorites include the Prada showroom at Aoyama, the Toyota Amlux building at Ikebukuro, and the Asahi Beer monument at Asakusa. Different areas specialize in different goods. There are often quarters within quarters: while Shibuya is the youth fashion quarter in general, it is subdivided into various genres: hip-hop, vintage, etc. If you want cheap clothes that are still stylish, go to Ueno.
Asakusa
SAMURAI SWORDS and demon masks. For more details, click here.
Akihabara
AKIHABARA ELECTRIC Town is a must see for any visitor to Tokyo. You can find figurines, …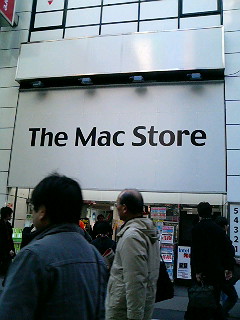 Ginza
Luxury department stores...
Nihombashi
» Coredo Department Store
Roppongi
Roppongi Hills is a classic building.
Ueno
» Ueno Motorcycles
Return to Japan Shopping Hub