A RUNDOWN OF THE CITY'S GREAT THAI RESTAURANTS, SERVING THE DELECTIBLE FOODS OF THAT DELECTIBLE KINGDOM JUST UP THE MALAY PENINSULA:
Amarin Heavenly Thai Restaurant: Second Floor, Mid Valley Megamall, Lingkaran Syed Putra. Phone: 03/2938 3187.
Amarin means "Heaven" in Thai, and this restaurant aims to be heavenly in any and every possible way. The restaurant's website reports: "Every staff (sic) is specially sourced from Thailand, from our chefs and kitchen team to servers. Our outlets offer a relaxing yet refined ambience of casual chic reminiscent of classy Bangkok bistros or elegant restaurants. However, we also favour the traditional through The Old Siam restaurant. Here you will enjoy a mood evocative of an era gone by beautifully replicated in a refurbished pre-war shop house."
Prices range from RM20.
Baan Khun Li: 13A Perdana The Place 1, Jalan PJU8/5G Bandar Damansara Perdana Petaling Jaya, Selangor. Phone: 03/7727 1780, 7726 2713.
This review is lifted from GoodBites: "there are many Thai eateries in Kuala Lumpur but we've been told that the food of Baan Khun Li has the authentic flavour of Bangkok.
"The restaurant, tucked awayin a lovely courtyard in The Place at Damansara Perdana, is small and cosy, with seating for just about 40 customers. Black upholstered seats with high backs contrast with the red and white clad tables while rich, woven shawls from Thailand hang on the walls.
"The night we were there, the owner had decorated one table in front of the fountain and scattered rose petals on the floor around it, in a romantic setting. Baan Khun Li simply means The House of Mr Li, its owner Ahmad Rasly tells us. 'I am known as Li.'
"Actually, the restaurant came about when Rasly returned home after spending five years working in Bangkok. His Thai wife, the sweet, accommodating Kamolkorn Daoloy (aka Sandy) found herself at loose ends and wanted something to occupy her time with.
"The couple thought a restaurant would be a good idea as when Rasly was in Thailand, friends who visited often commented that they found Thai food in Bangkok much tastier than that in the Klang Valley.
"'Most of the Thai outlets here offer warung-style southern Thai cuisine or are high-end, expensive restaurants which often tweak dishes to cater to local tastebuds,' says Rasly. 'As such, the authenticity of the dishes is lost.'
"To make sure they only serve the real thing, Rasly and Sandy hired the chefs directly from Bangkok. After having lived in Bangkok, Rasly misses the food there and now he eats at Baan Khun Li everyday...
"Plaa Tod Yum Ma-Mwueng (RM29) is a zesty dish for fish lovers. A whole siakap is crumbed and deepfried to a golden brown. The crumb coating ensures the fish stays moist inside. The accompanying shredded mango salad makes a great dressing for the fish, the tangy young mango and shredded cucumber with roasted peanuts enhancing its flavours. What I really like though is Kaeng Kiew Whaan Gai (RM18) Egreen chicken curry served in a whole young coconut. There's also a beef version but ours came with chicken fillet in a mild, creamy curry sauce with baby eggplant and cubed onions. What really added interest to the dish were slivers of young coconut which just slid down the throat..."
Baan Khun Li is open everyday from noon to 3pm and 6pm-10.30pm. It also caters to private functions, in-house and outside.
Bangkok Jam Thai Restaurant and Bar: GL-10 BB Park, Plaza Low Yat. Phone: 03/2142 3449.
Standard Thai offerings, including red and green curries. According to one reviewer on IGouGo.com: "the restaurant is set on two levels; when we were there, the top section was closed, but as the weather was so balmy, everyone was happy to eat outside anyway."
Chakri Palace: Lot 417b, Level 4, Suria KLCC, Jln. Ampang. Phone: 03/382-7788.
Exotic decor: vases, carvings, Thai paintings to enhance the exoticness and royalty of the food here. Some favorites are pla kao sam rod (deep-fried garoupa with Thai chili herbs), gung phad nor-mai parang (asparagus with prawns), and a delicious mango-and-sticky rice dessert, khow neow ma-moung. Major cards accepted.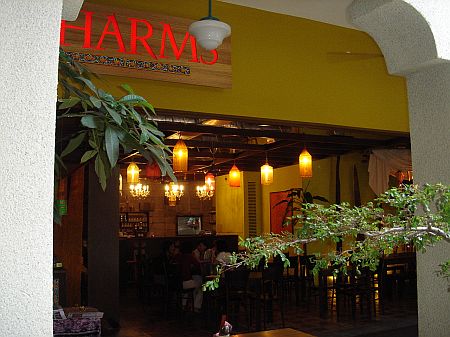 Charms: .
Wrote Keeyit: Eating out at shopping malls really make me headache sometimes. Why I said so ? I often said this Aiyo, what to eat le.. every where also crowded with people..
"We faced the same problem again last weekend when hanging around at The Curve. The Curve again ? Yeah my friends like to go The Curve as it is quite convenience as we used to go to Tesco for grocery shopping later.
"Keeyit: T.G.I Friday lo
Sean: Ok la.. We go back to Ikano for steamboat
Keone: I wish to try the Bavarian restaurant.
Seong: ...
Keone: Italianis also can.
Sean: I do not like to eat pasta or spaghetti.
There is a Vegetarian restaurant, let's have a look. Seong Sakae Sushi lo. But crowded le.
Keeyit: What to eat, aiyo.
Keone: Ok, I will eat anything, you all choose la.
Sean: Ok, same to me as well.
Keeyit: Fine, let's eat Thai Ekspress!
Sean: Great, let's eat Kenny Rogers!
Keeyit, Keone and Seong: ...
While we were having our dinner at Kenny Rogers, I saw Charm restaurant is just opposite us then I said: "Ok, next time we will go to Charm!" I even suggested that every time we will suggest a next-stop restaurant for our next shopping events. Hehe.. good ideas right?..."
Good ideas, right? -- Charms is a Thai restaurant inside Kuala Lumpur's open air mall, The Curve. This is the kind of place you might find Thai tourists, getting their comfort food, in the midst of a Malaysian shopping day.
Rama V: 5 Jalan U-Thant. Phone: 03/2143 2428.
Seemingly set afloat on a large pond of lotus blossoms, this restaurant combines classic age-old Thai flavours with the experimentation of modern cooking. House specialities include the crispy rice served with shrimp sauce, green curry chicken and seafood souffle.Open for lunch noon-3pm, dinner: 6pm-11pm daily.
Restoran Sanuk Thai: Jalan 1/76, near Esso and opposite Royal Selangor Golf Club.
If you golfing at the Royal Selangor, you might want to check out this Thai eatery just across the road.
Tamarind Hill: just outside Kuala Lumpur at Ampang.
This place has been described as one of the most interesting restaurants in Asia, especially for lovers of the colonial vibe. Tamarind Hill serves Thai and Vietnamese dishes in a bungalow that was owned by a British rubber planter, complete with Somerset Maughan-like wooden floors, wide verandahs and surrounding greenery lit with romantic oil lamps and torches. The stir-fried tamarind prawns are also said to be great. Unlike some establishments in Japan which call themselves "Something Hill" when they are in fact located on a plain, Tamarind Hill is set on an actual hill, and is surrounded by lush tropical flora to boot.
Tamarind Hill is just ten minutes drive from the centre of KL using the Ampang Elevated Highway. It was named the best Asian Restaurant in 2003 in Hospitality Asia Platinum Awards, and voted best restaurant for three years running (2002-2003) by Tatler.
Some other Thai restaurants you can check out while in KL:
Bangkok House Restaurant: 30G Jalan Pandan Indah 4/8. Phone: 03/4295 7162.
Barn Thai Jazzaurant: 370B Jalan Tun Razak. Phone: 03/2446699.
Cili Padi: 231 2nd Floor,The Mall 100 Jalan Putra. Phone: 03/442 9543.
Coca Restaurant: 1st Floor, KL Plaza, 179 Jalan Bukit Bintang. Phone: 03/2145 9600.
Mango Tree Restaurant: 4 Lorong Maaraf, Bangsar Utama. Phone: 03/2284 6268.
Tam Nak Thai: 27 Jalan Telawi Tiga Bangsar Baru. Phone: 03/283 1013.
Thai Kitchen: SS2 Square, Petaling Jaya.
---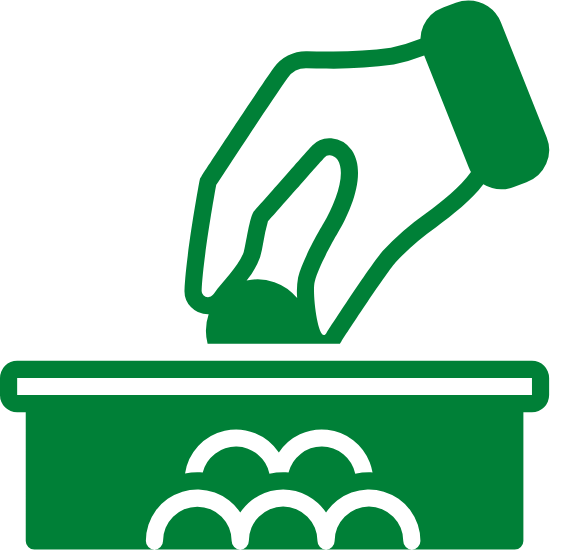 If this page has enriched your life, send me a donation at the following Ethereum address:

0x700d0F52bE88C9C484E92b0E7e687831B226a1e9