PRISON JAPAN / day four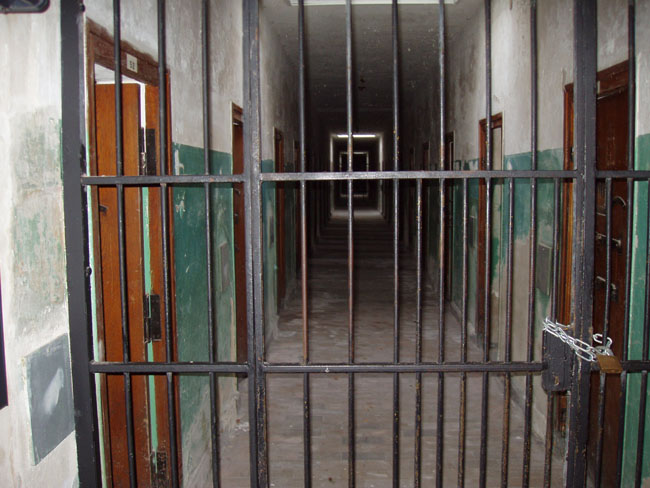 ---
THURSDAY, MAY 18, 2007 ---- Japan is the Ultimate Prison.
WAY BACK AT THE END OF 2000 when I was new to Japan and like many newbies, naive enough to think that I had a future here, I met an American called Mark. Mark Gross, in fact, and he was as every bit as obnoxious, as his Germanic name suggested. Overbearing, overweight, and apparently fluent in Japanese, Mark had lived in Toyko for 3 years. Despite his language proficiency and a steady stream of JGirlfriends, Mark hated Japan with a passion, and was literally counting down the days to his departure. When I asked him when his disillusionment with Japan began, he replied: "About the time my plane landed at Narita Airport." When I asked him what he hated about Japan the most, he replied: "They just don't kiss American ass enough." The Japanese people were just too proud, perhaps because of their isolationist past, their inheritance of the Chinese Middle Kingdom complex, and perhaps because their economy was number two in the world. Mark said: "I want to go somewhere where Americans count."

Gross indeed, and in my newbie naivete, I was quick to denounce Mark as the ugly American who could and would never understand the deep nuances of Japanese culture. How naive I was, how wrong I have turned out to be! Mark was right -- Japan was a trap, a sinkhole for gaijin who could have gone on to brighter things, had they stayed in their own country.
---
Read the complete Prison Japan chronicles:


::

---
PRISON JAPAN... PRISON PLANET.
Contact the author Rob Sullivan at coderot@gmail.com. All comments will be published at the bottom of this page. Anticopyright October 2007.
For a Japanese language guide to Japanese lockup, click here.