I am no bus geek by any means, I'm no trainspotter. I do like travelling, however, and so I get to see my fair share of buses, in exotic corners of the world. I've slept on bunk-bed buses in Vietnam, fought the touts at muddy bus stops in Turkey and Nepal,
Floating Worlds
---

SICK OF HANGING ROUND THE HOUSE, I GOT UP REASONABLY EARLY THIS MORNING AND CAUGHT BUSWAYS BUS 90 (COST AUS$4.60) FROM LAKE HAVEN TO BUDGEWOI, ON THE OTHER SIDE OF THE LAKE. The cops were arresting some dude at the bus stop at Lake Haven while I was waiting for my bus... typical. There was a big crowd of single mothers and truant kids standing at the bus stop, smoking, arguing... standard. It seemed like it was going to be a warm day, which is usual in this part of the world at this time of the year. Once the bus pulled up, however, it was all air-con chilled and comfy, if somewhat overpriced. Pushing through the scrum, I paid the driver, and took my favourite seat on board (the one behind the perspex glass, behind the midriff exit). As I pulled out my iPhone to check the news I noticed my old mate Simon had stepped up on to the transport, and I gestured him over to sit with me. Not that long after that, on the approach to Toukley Bridge, my drinking partner Steve got on, and took a seat in front of me. I am not sure if he recognised me or not, but I certainly recognised him. I am starting to build up a network of bro's up here in the Wyong Shire, 18 months after moving here, I am getting to know the scene pretty well. People recognise me when I walk the streets, they beep their horns as they drive past. It makes me think I have been here too long, and that it is probably time to roll the dice again, and jump to a new locale. Do another Quantum Leap style jump, into a brand new life. I have still got a year to go, but the coordinates are already being plotted! Anyway, I had a bit of a chat to Simon and then both him and Steve got off in Toukley. I stayed on board and the bus lumbered through the backstreets of Norahville, giving me a quick tour of my early adulthood (I used to work at the newspaper here in 1994/95). Ahead of me, blonde-haired women were sharing tips on how to rort the Housing Department, while their blonde kids ran amok up and down the aisle. It is a very blond(e) blue-eyed part of the world here, and kind of a fascistic one... a welfare fascist state, if such a thing is possible. A whole lost tribe of Britons grown up feral on the Antipodean shore, DNA bleached by the relentless sun. Quite a few people up here are on the dole, myself included. Public transport in Australia seems reserved for folks like us. This is not like Japan, where CEO's are humble enough to catch the train to work. Here in Oz, CEO's probably get around town by helicopter. We turned on to Budgewoi Road and motored along, the sun radiating considerable force through the tinted windows. Fibro shacks presently gave way on the right to a long, scrubby beach. This was Lakes Beach, and was mission for the day was to follow it homeward, back to Norah Head, where Wallarah Road would pick me up and carry me through Toukley to the Wallarah Bay Recreation Club. Where hopefully my Dad and a couple of beers were waiting! While in the area I also wanted to have a peek at Lake Munmorah, which the satellite pics claim is up here.

The satellites were right... Lake Munmorah was up here, and I found it pretty easy. It was smaller than I imagined. The coastal plain from Tuggerah to Newcastle is punctured with lakes like this one, and I have often wondered how they formed. My Mum reckons they're actually lagoons.

One thing I noticed about a previous walk up here is how dramatically the vegetation changes the closer you get to the sea. Many people might think that Australia looks the same wherever you go but once you get to know it, and let go of your preconceptions, you will see that this is actually a cacophony of tiny worlds.
Remembering Vietnam
SOMETIMES YOU NEED A BIT OF TIME AFTER AN EVENT TAKES PLACE, BEFORE YOU CAN WRITE ABOUT IT. This illustrates one flaw I can see with blogging and that is that blogging is a form of instant analysis, lacking the perspective that brings about a deep understanding. Perspective needs time as well as space. I am still waiting for inspiration to write the definitive account of my time in lock up in Japan, and that happened more than a year ago. Someday I will see the whole strange and mysterious affair in its true and proper light, and then I will write that story. Until then, it is still a work in progress. On Friday, May 2, 2008, Nga and I caught a bus from Đà Lạt in the Central Highlands of Vietnam, back to Saigon (otherwise known as Ho Chi Minh City.) At the time I was suffering a dose of seconditis -- this was my second trip in Vietnam with Nga, and I was stalked by the nagging doubt, that it wasn't as good as the first time. We had been in Đà Lạt for most of the week, and it had rained hard every day. On Friday at last the sun came out, in the morning and midday hours at last, and I was served plenty of stunning pastoral views. Nonetheless, I didn't fully appreciate until today (July 6, 2008) what a stunning slice of Vietnam I encountered on that bus trip. Those memories took two months to ferment. I was walking along the river near my house (the Edo River, in Tokyo, Japan) this afternoon, down with a rainy season 'flu, when perspective overcome me. It was the contrast of those memories against the present, the color of Vietnam dazzling against the sedate, gray/green background of Japan. It made me think: was that really part of my life, it seems so out of place with my workaday reality now? But a part of my life lives in Vietnam now, and a lot of my memories belong there... (For the full account of my bus trip with Nga from Đà Lạt to Ho Chi Minh City, click here.)

CHINA
» Beijing Bus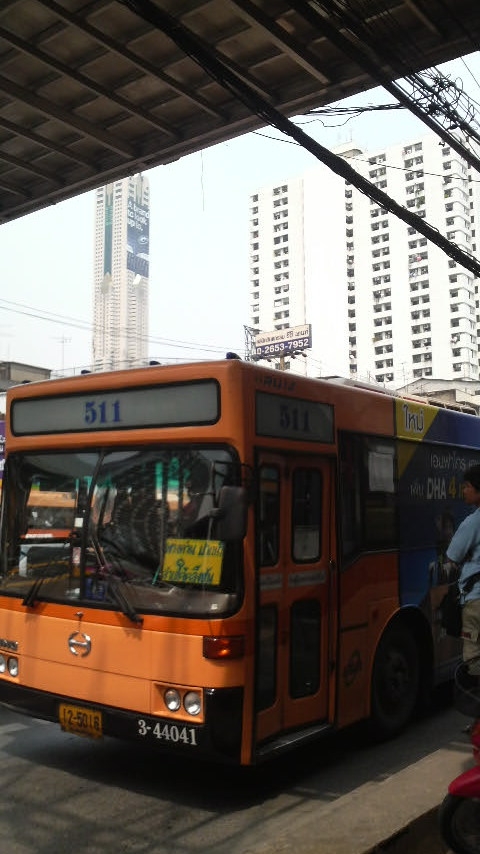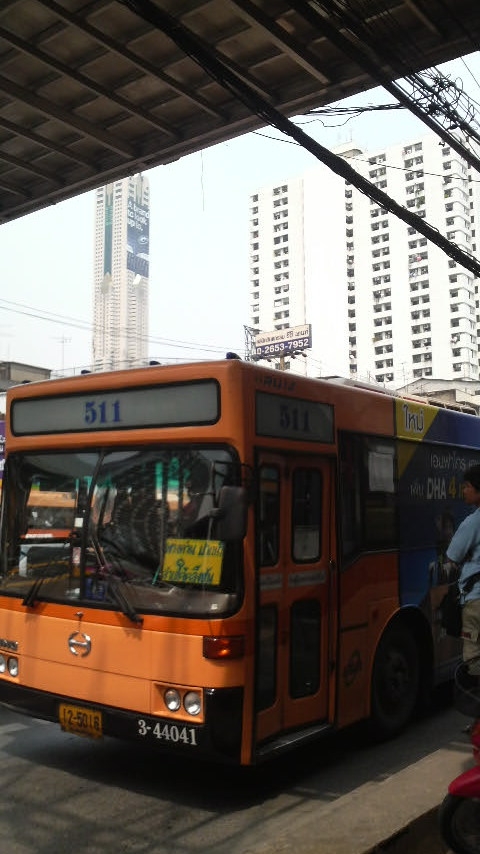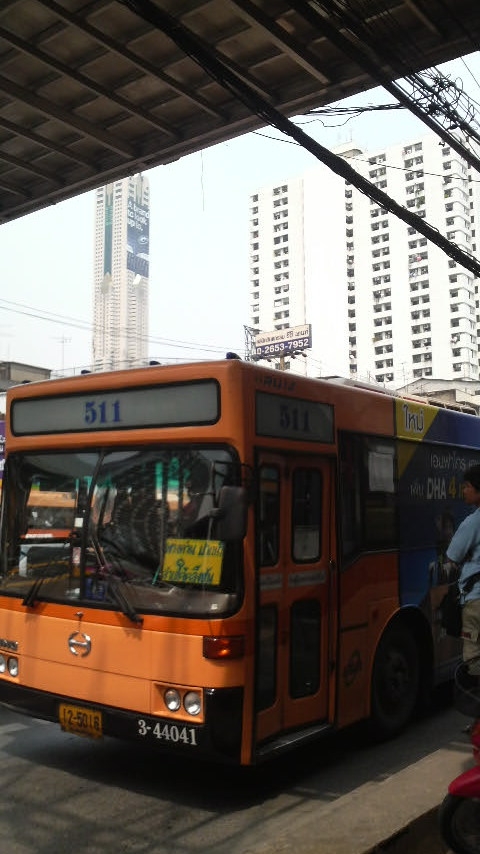 THAILAND
» Bangkok Bus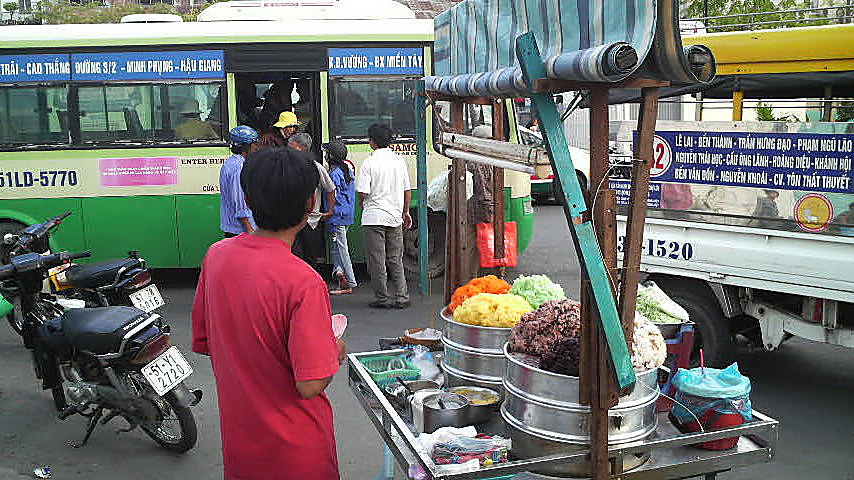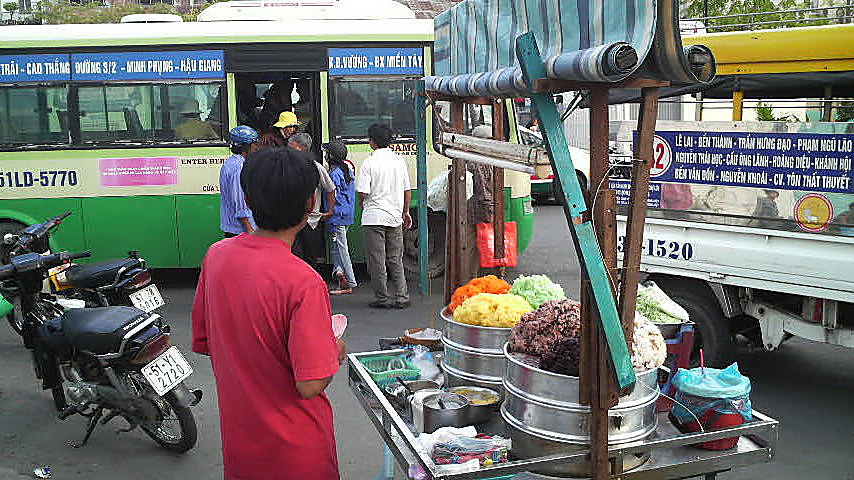 VIETNAM
» Ho Chi Minh City Bus Guide