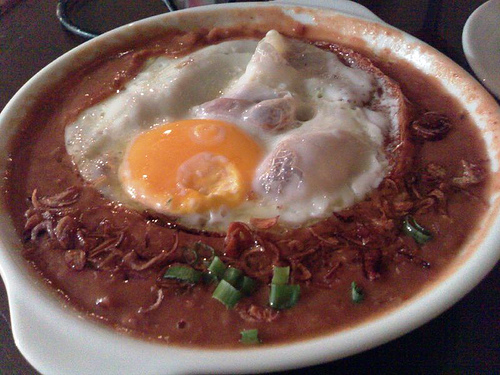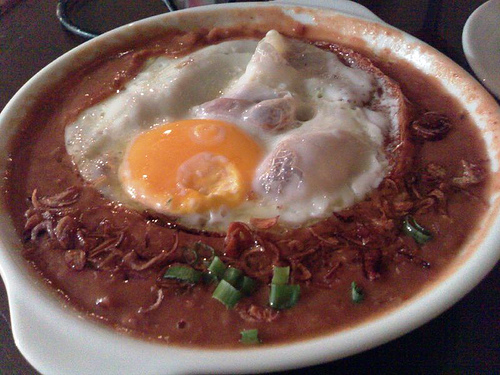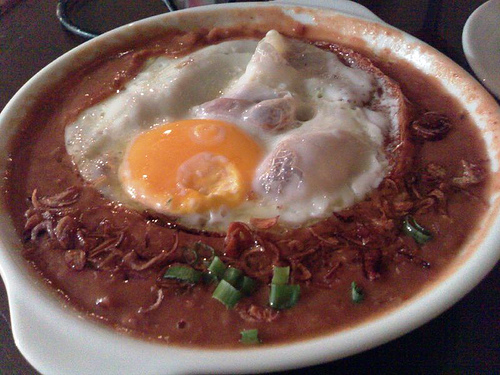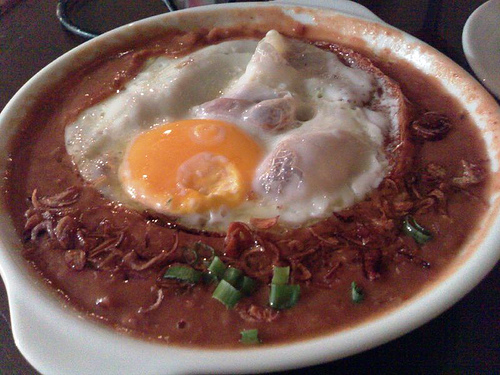 KAMPONG GLAM, AND THE OTHER EDGY ETHNIC ALTERNATIVE HEARTS OF SINGAPORE


AT SINGAPORE'S BEAUTIFUL CHANGI AIRPORT, THEY HAVE PLENTY OF PROMOTIONAL LITERATURE ON DISPLAY, ADVERTISING THE MANY LEISURES AND PLEASURES TO BE ENJOYED IN THE ISLAND REPUBLIC. The last time I breezed through, there were four brochures advertising the four most significant ethnic enclaves of Sinagpore: Katong/Joo Chiat/the whole East Coast Road thing, Chinatown, Little India, and the Little Arabia around Kampong Glam. They didn't say anything about finding the best Sumatran food in Singapore, but they probably should have. Ditto for the best Bengali food. As I was on saying to my mother today (May 16 2008), if you want to see Asia but don't have the time or stomach to traverse this vast continent, you can see it in microcosm, in Singapore. An entire continent folded over, compressed into one of the smallest countries in the world: that is Singapore (in a nutshell). Most of the great cultures of Asia are represented in Singapore: China, India, the Malay world, and the influence of Islam. That said, the Chinese of Singapore are different from the Chinese of China, and the Indians of Singapore eat dishes and observe festivals and ceremonies, which have no equivalent in India (modern India at least). Singapore has evolved its own unique identity, out of the flotsam and jetsam, and the mass movements of people, thrown into this part of the world by colonialism and the British Empire. But nonetheless it remains a truism, that if you want to see Asia in a day, Singapore is the place to head. Though somewhat Disneyfied, there is a definitive authenticity in the ethnic enclaves of Singapore, a vibrancy, a color which means that the Chinatown of Singapore, for example, far outChinas the Chinatown of Sydney, Australia. And that is one of the better Chinatown's of the world!

KAMPONG GLAM/LITTLE ARABIA
IF YOU WANT TO DO AN A TO Z OF THE ETHNIC AND CULTURAL STREAMS FLOWING AND CONVERGING IN SINGAPORE RIGHT NOW, YOU HAVE GOT TO START WITH "A": "A" IS FOR ARABIAN. Granted, Singapore is a long way from the Middle East, and Arabian is far from cool in most parts of the world right now. Curiously, the Islamic area around Kampong Glam with its many mosques and cafes, has become popular among Singaporean youth. Kampong Glam is what Notting Hill is to London, or Newtown is to Sydney. The road to its present hipness can be traced back to 2001 when Dr Ameen, a business consultant, opened Cafe le Caire @ AlMajlis in Arab Street.
It spawned at least five other Arabic restaurants. Expats and young office workers began to take notice and came in droves at night.

Another boost came in 2004 when retailers worked with the Singapore Tourism Board to organise an Arab Heritage Week to ride on the area's historical and cultural lineage. The opening of the Malay Heritage Centre in November that year complemented the grand Sultan Mosque, attracting more tourists.

In 2005, the area also popped up on fashionistas' radar when Mr Theseus Chan opened his second Comme des Garcons Guerilla Store in Haji Lane. The store, known for its hit-and-run tactics - it has been opening and closing unadvertised, temporary outlets in obscure locations - retails edgy designs from the Paris-based label Commes des Garcons.

There are at least seven bars and karaoke pubs within walking distance of Kampong Glam. There are also plenty of quality restaurants, amongst them:

Alaturka Turkish and Mediterranean Restaurant: 18 Bussorah St.
This place is quite famous, having been reviewed on both Singaporean and Malaysian TV, according to a little Kampong Glam Walking Guide that they give out free, at Changi Airport. This little guide goes on to state: "Its refreshing apple tea hits the spot on a warm day, as does the kofte, kebabs, musakka and meze tabagi. There is also a cosy section for sheesha aficionados..."

Chill-Out-Street Kampong Glam has come alive with new shops and cafes to rival Holland Village in the hip quotient
By Lee Sze Yong

Kampong Glam Cafe: 17 Bussorah St.
Wrote Leenie Pigs: "I love especially the exotic taste of their curry and the chilli fish is so tasty. It is not too hot really and my lips didn't swell... The dishes were prepared with fresh ingredients and generous amounts of spices. You must drizzle more curry sauce on your rice as it is very very yummy... The FRIED CHICKEN was crispy on the outside and Very JUICY on the INSIDE.. I love the skin best, as it is well miranated but not too salty or oily.
"Besides Rice dishes, noodle dishes, GADO GADO and Etc... They also have creative beverages. The hot ice lemon tea is wonderful to have after meals or even before. The fabulous aroma of the good grade tea leaves with a squash of lime could really relieve bloated stomach and helps in PERKING you up. The other beverage I like is Teh with Ginger. I love the smooth taste of the tea with a tinge of ginger that helps to cool the throat and soothe my stomach..."
View Kampong Glam inspired art here.
Nadezhda Russian Restaurant : Kampong Glam Conservation Area, Arab Street.

Probably the best Russian restaurant in Singapore. with 3 Russian chefs hard at work in the kitchen, producing delicious dishes like Borsch soup ($6.90). It should be pointed out right here and now that there is a huge controversy over whether indeed Borsch is a real Russian dish -- the Ukranians claim they invented it. There are brutal blog battles and chatroom brawls all the time between Russians and Ukranians about this -- read the excellent article in Britain's Guardian newspaper for validation. Ownership of the origin of borsch is a tinderbox and a lightning rod of national rivalries between Russia and The Ukraine. Singapore is of course a world away from the tribal tribulations of the former Soviet Union -- but I am kind of interested to know, how do they cook the borsch at Nadezhda? The Russian way, or the Ukranian way?
One reviewer I read recently on the Singapore Internet wrote: "Unlike the common tomato-based versions found in most establishments, it is a clear broth with sour cream, coloured lightly by the use of red beetroot. With small chunks of tender beef and shredded vegetables, the soup is subtly sweet and savoury at the same time. Warm potato pancakes are also available in the form of the Draniki ($5.50), served with a generous dollop of sour cream.
"Eager to remedy the misconception about stroganoff in the local context , the Beef Stroganoff ($13) comes highly recommended. Even though the thin slices of beef fillet in a stew are a tad on the dry side, it is served over a generous portion of buckwheat, which tastes like unpolished rice and is, reputably, a good source of magnesium. Another popular item is the Otbivnaya ($13), featuring two pieces of tender pork chop marinated with herbs and a serving of creamy mashed potato. Ask for some of their home-made mustard but be sure to use it in moderation.
"The mains are served with your choice of salads, including the Vinaigrette ($6, when ordered singly) and Kapusta Domashnaya ($4.60, when ordered singly). The diced beetroot in the former is gently sweet and well-paired with the sourish tinge of pickled cabbage and cucumbers. The latter on the other hand is sour and highly recommended with some of their vodka, like the Stolichnaya ($7 per shot). The Russian way is to drink it chilled and unmixed, all in a single shot, but have a pickle immediately after as it soothes the throat..."
Prima Donna Aisha recommends the nasi sambal goreng opposite Kampong Glam Cafe.
Samar.
Egyptian restaurant.
: Kampong Glam Conservation Area 60 Kandahar Street (S)198906 Singapore District : Arab Street District Opening Hours : Daily: 24 Hours Telephone : 63980530 E-mail : Email to Samar Samar is a laid-back Egyptian restaurant tucked away in Baghdad Street , in the spirited Kampong Glam conservation vicinity. The area's rich history adds to the mysterious aura that the restaurant exudes, a representation of the Arabic culture right in the heart of the area, and fully appropriate as Bugis, as not many would know, is where the first Arabs who came to Singapore , settled. Opened four years ago, the cuisine and experience served here is a mixture of Arabic and Middle-Eastern influences that will prove to be an eye-opening experience for the uninitiated. More Outlets : All Samar Branches in Singapore Coconut is an essential ingredient when cooking the dishes of this region. The coconut flesh is grated and squeezed to make coconut milk, which is used in countless gravies, as well as in cakes, drinks, and desserts. Freshly grated coconut is also sprinkled over many cakes. Belacan Belacan is another important ingredient in the Malay and Indonesian cuisine. It is a pungent dried shrimp paste, which is often combined with pounded fresh chilies to make the universally popular Sambal Belacan. The Sambal Belacan acts more as a sauce to add extra taste to any dish.
Sofra Turkish Café & Restaurant, 100 Beach Road #02-42/44 (Shaw Tower), ☎ +65-6291-1433, [3]. Somewhat localized but cheap and tasty Turkish treats. $10-20. Diandin Leluk, 5001 Beach Rd #01-67/68 (Golden Mile Complex). Authentic greasy spoon Thai food by Thais for Thais, so steer clear if you can't take the spicy stuff. The phad thai here is probably both the cheapest and the best in town. $5-10. PLACES TO STAY
Asia Star Hotel: Little India. Costs 40 to 79 Singapore dollars.
The Inn Crowd:
Fragrance Hotel: Little India.
The Inn Crowd describe its motto as: "Both The InnCrowd Backpackers Hostel Singapore are within 1 min walk of each other and are located at the start of bustling Historic Little India Conservation District, the only genuine ethnic quarter in Singapore. Straddling the shopping and party belt of Orchard Road, Suntec City, boat Quay and the Civic District, it's the perfect location to start exploring Singapore from."
We have a large but very comfortable and cosy communal area occupying a full 50% or 172 sqm, you get more than elbow room here. Toilets & Showers - Country club styled toilets & showers or open air roof top showers. Sundecks - Catch a tan or chill on our roof top sundecks. Internet - Edit and burn your trip pics or keep in touch using wireless Broadband on cutting edge PCs with LCD flat panel displays.
Pool & Games - Competition standard pool table, foosball, Janga, Risks, Pictionery, Twisters and many other board and card games!
Average beer prices in atypical pub starts from abt $8'ish, we've pegged Singapore's Award Winning Tiger Beer to start from less than half that. No nonsense discounts. Just nett prices.



GEYLANG SERAI
GEYLANG SERAI IS THE CULTURAL HEART OF THE MALAY COMMUNITY IN SINGAPORE (OR SO THEY CLAIM AT UNIQUELY SINGAPORE). At the Malay Village, go back in time and discover the traditional 'Kampung Days' lifestyle of Malays in the 1950s and 1960s! Or experience traditional Malay arts and crafts like batik painting, kite-making and kampung games such as top spinning. That is what they say in the promotional literature. The reality is a little grittier, to say the least.

According to Wikipedia: "Geylang is also the red-light district of Singapore. It is the only area in the city-state where prostitution is legal. Thousands of Asian prostitutes (mostly from China) from other countries work in Geylang, and visitors and locals alike flock to the area each evening. The district is home to hundreds of brothels. Some are regulated, while others operate behind the scenes illegally. The houses in Geylang operating in sex practices are easily identifiable; their house numbers are large and bright red. As many as a dozen girls work out of each house, and the operating hours tend to be 14:00-3:00."

I have to admit I never intended to end up here, but fate led me here. And this happened in a time in my life when I believed I could control everything through my obsessive love, and there would be no "rolling of the dice". And yet my control was breached, the dice rolled, and I was delivered to somewhere I didn't expect to be. Let's blame it on the taxi drivers! End of the line for me was some generic place called Hotel 81 or something like this, one rainy night, in April 2008. Just down the road from Changi Airport, where I had been fleeced by the taxi drivers, who were trying to steer me to the top end places. I desisted to the best of my ability, but in the end Hotel 81 was the best deal I could find (some $110 a night in the local currency, if I recall correctly.) I could tell by the unsmiling, untrusting demeanor of the desk staff when I checked in, that this was a tough neighborhood. The occasional girl spotted in the corridors above with some guy confirmed my suspicions that this was probably some kind of red light district hotel. And all I wanted was a bit of sleep and a nice room to pass what little remained of the night (like two hours or so -- since I arrived at 2am or something on my flight from Japan!) Sleep didn't come easy, and I shivered under my thin sheet, frozen by air conditioning. Motorbikes and loud voices streetside added to the toll. Next day when I strolled down the street, I was surprised to see like four or five other Hotel 81's in spitting distance, radiating towards the coast. It turns out there are more than 20 Hotel 81's in Singapore. So where do they get the name?

Geylang is to Singapore what Yoshiwara is to Tokyo, or The Cross is to Sydney. There can be some unsavoury types on the streets. Warren's Singapore says: "I have been coming to Singapore since 1999 have made over 10 trips here before moving here from California. Traveling around the city I did a lot of walking so I had the chance to see the finer details of the place. One area where I use to rent rooms in a budget was the Geylang area. This is one of Singapore's Legal Red light Districts area (DRA's) of which there are 4 of which I know of. I heard there are 5 but can not confirm that so I'll leave it at four for now unless you count Orchard Towers where prostitutes are found nightly from 7pm until the early hours of the morning.
"Located with in site of the National stadium and covering Geylang -Lorong 6/ 8 / 10 / 12 / 14 / 16 / 18 / 20 / 22 / 24, cross street of Talma Road (between Lorong 8 / 14) and Westerhout (between Lorong 16 / 20) this area is full of houses where the girls work out of which can be identified by the large red numbers showing the house number. (I have heard that the houses extend all the way up to Lorong 32 but I haven't noted anything in that area so you'll have to see for yourself). This is handy so you donft walk up to a privately owner house and disturb is family who may be living next to one of the brothels. Most if not all of the houses will have some guy out in front offering you to come in and take a look at the girls that are working there..."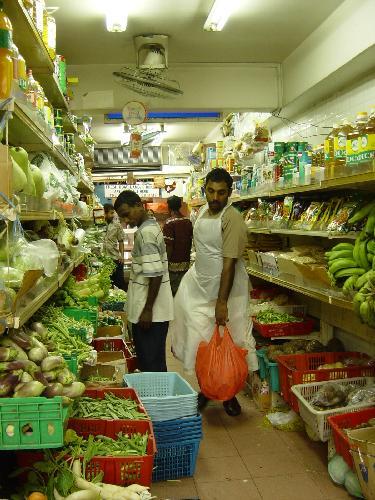 LITTLE INDIA
If you have the chance try the pork vindaloo - Derived from a Goan vinegared curry, which likely came to Malacca with the Portuguese in the 16th century. Now considered a Eurasian dish.
Bengali and Punjabi Cuisine on Serangoon Rd, Little India
By Kareena Ally
Komala Villas: 76 Serangoon Rd. Phone: 6294 3204.
A South Indian institution in the heart of mostly South Indian Little India. Wrote Shug Lover: "Last night's visit to Komala reminded me once again why I used to have brunch there at least twice a month. The Bhatura ($3.50) is simply fantastic! The big brown crispy ball excites me each time i see it emerge piping fresh from the kitchen. For those who have never try it, please do! the side chickpea curry that comes along with it is so yummy too, i usually ask for second helpings.
"The bhatura's the first dish i've ever tried at Komala's, and its so fingerlicking good (you attack with your right hand, don't bother with cutleries) that i've never been tempted to order anything else as my main. From trying what those around me order, I'm still convinced the Bhatura's the best choice.
"There's a smaller version of the bhatura called the poori, which comes in pairs. It's quite good too, but the combination of spices used doesn't quite hit home like the bhatura.
"The paper tosai ($2.60) is good for a paper tosai. But why order it when the Bhatura's available? That said, the Bhatura is only available from lunch onwards - i still remember the time when i had to order the poori because i went too early. I was one sad girl for the rest of the day.
"I always make it a point to order the mango lassi ($2.10). It's a mango yogurt drink that's refreshingly rich and thick. Simply divine. There are times when it's served less chilled which is a bummer, but when it is cold, i'll usually finish 2 cups (2nd one ordered only after the first is finished to keep it chilled of course.)
"The tea is really good too. But tasting like teh tarik, and being in Singapore, there's nothing too spectacular there. I guess what makes this one different is the way it is served: in a metal cup that's placed in a shallower and wider metal cup. If the place is not too busy and if you ask really politely and smile really sweetly, the waiter may show you his tea-pulling prowess. Another way to see it is to act like a tourist and ask them why the tea is served that way. (remember to ooh and ahh if they oblige.)"
Muthu's Curry: 138 Race Course Rd. Muthu's Curry website.

I wrote above about how the origin of borsch has become a contentious argument between former Soviet republics Russia and The Ukraine; when I was in high school in Wollongong Australia, Greek and Macedonian kids would brawl over who really owned Alexander the Great. In south east Asia, particularly on or around the Malay peninsula, if you really want to start a fight, then ask who invented fish head curry. It is a contentious issue, every bit as thorny, as whether Alexander the Great was Macedonian or Greek. Just as inflamatory whether borsch is a Ukrainian or Russian dish. Up there with who should run Israel -- the Jews or the Palestinians. Try it someday, pose the question if you have the chance. You are likely to get one of three responses. One of them will be, that it was invented by Muthu's Curry.
That Muthu's Curry on Race Coruse Rd is a Little India institution is beyond doubt; it has been serving customers for years. Whether it [Claim 1] invented one of the national dishes of Singapore (and Malaysia, for that matter) is a totally different kettle of fish. One Japanese blogger who dined here apparently believes so, anyway: "Muthu's Curry no fisshu heddo kaarii. Kore ga zeppin! Mochiron MUST no hitotsu. Saido oudaa ni eranda yasai ryouri mo goku uma..."
Representing Malaysia. Mumuchi wrote: "I don't know what it is about Singapore's predilection to claim many common favourite dishes as originating from their little island as I may have reflected previously. Recently I was watching an Asian Food Channel show that tried to trace the origins of Fish Head Curry that is claimed to have been originated from there as was also featured in other international food shows including Bobby Chin's World Cafe Asia. The difference here was that the show at least showed that there was three possible sources of origin, though the claim was still that fish head curry was invented there.
"The show started with the assiduous restaurant claim to the invention, supposedly by the patriarch of Muthu Curry Restaurant who said they were the first to get the idea to offer previously discarded fish head into such a delectable dish in 19XX that has remained as the primary destination in Singapore to get the South Indian Fish Head Curry. But the name South Indian curry gets me thinking, even though it may be referring to the style of curry cooking does not the name itself indicates that fish head is not such a strange ingredient to be made into a curry. Indulge me to the end why I think this to be a not so strange conclusion to make.
"Where the claim takes a surprising turn is when [Claim 2] the proprietor of a halal Chinese Restaurant, a certain Mr Ng asserted that it was him that actually came up with such a dish in the early 50's after experimenting with the curry mix when he was a stall helper in the vicinity of Indian restaurants that he learned from to how make a curry. Offering a less spicier version in his restaurant called Our Makan Shop, the curry actually looked like the typical Nyonya or Straits Chinese curry prevalent in the region. It is not a surprise that the Nyonyas after centuries of assimilation managed to develop their own curry version, but Mr Ng offered no reason why he was inspired to serve fish head in curry form as an original dish or why it was he alone who tinkered with such a concoction. As I am no Nyonya culture expert, I am unable to ascertain if Nyonya food has featured fish curry as a recent invention or it has a been generational food inherited through the ages as it should be. In addition, I have seen fish head dishes as a gourmand delicacy in mainland china, so I do not think it takes a long stretch of imagination for the Chinese of the region to turn the fish head into a curry dish in a version of their own down the ages.
"The argument is also furthered by the fact that the Malays, in this show in particular, actually has had fish head in curry form in their traditional cuisine although for them it is actually gulai or a spiced gravy dish. Well if you think about it gulai is a version of curry though the Malay spice mix is actually more piquant than a typical curry spice. But I can vouch that the Malays do not treat fish head as a separate curry in itself, as all parts of the fish will be thrown in into the curry in their cooking. In a culture familiar with scarcity and that discourages wastage, the fish head may be the favoured part reserved for the head at the family table, but all parts of the fish will be thrown in the pot, as you can also find in their other dishes like soups, assam and such.
"Thus I suspect that Fish Head Curry is really a creation of the poor if it was really true that the large fishes' heads was previously discarded or sold at a discount in the market. It may have been a wise restaurateur who decided that why waste a good portion of his fish supply by adapting a poor manéw recipe and elevating it as a gourmet's dish it has become. As whether the origin of this wise fellow is Singapore or otherwise, that is still a subject that can be contested. Other regional points of fish head curry madness will deign to do so if they ever managed to stop to ruminate about such claims from their more important quest for the best fish head curry in town. To quote Singapore's own Makansutra Guru K. F. See Toh, 'Why You wanna talk when there's good food ah?'.
Spice Junction: 126 Race Course Rd. Phone: 6341 7980. Spice Junction website.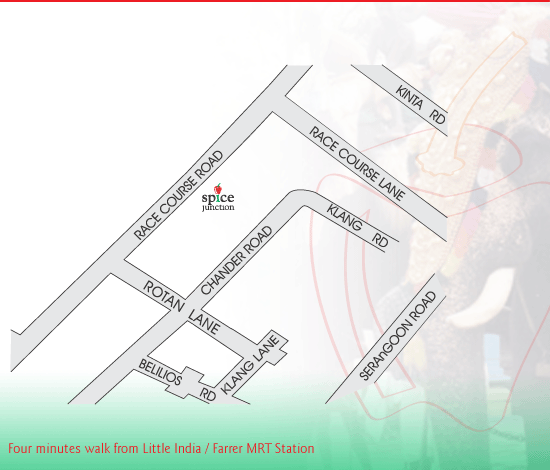 Features items from all over India including more obscure corners (from a Singaporean perspective at least) such as Goa, but the emphasis is on Keralan food. Prices range from around S$15 to S$25. Wrote ShaDow Liquid: "the coconut mutton fry and the gobi manchurian turned out pretty good with the former fried meat being surprisingly fragrant on the exterior and being quite spicy. The slivers of coconut turned out crunchy and quite tasteless though. These things gave me the prickly sensation up my scalp, so that says something about the level of spiciness. Topped onto the orders were a puttu, kashmiri naan (again!! this will be the last time) and of course, lassi. The attentive service that is rendered at the restaurant is excellent and very polite. Many others could learn a thing or four from them."
Other popular dishes here include Malabar fish head curry, veg thali and fish moli.
Wrote Cimui: "Singapore was my favorite food city ever. My best memories are from Little India, including the dessert place in the indoor Tekka Center (try their durian cendol). I think Katong Laksa is a dish worth seeking out. The most famous places are in a strip called East Coast Road in a lovely section of the city called Katong. It is worth taking the train and walking maybe 20 minutes through Katong to get to the laksa joints, because the area is very nice."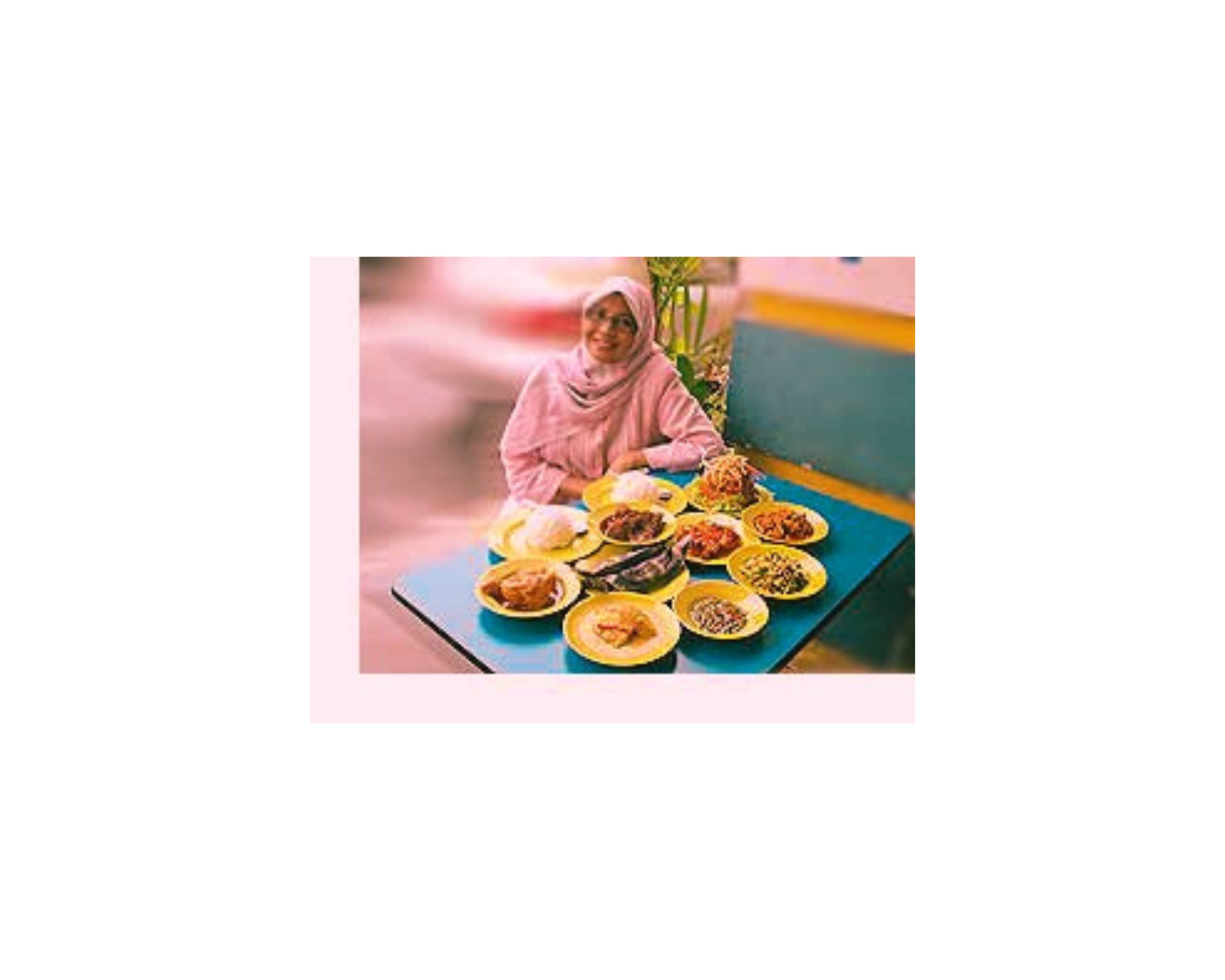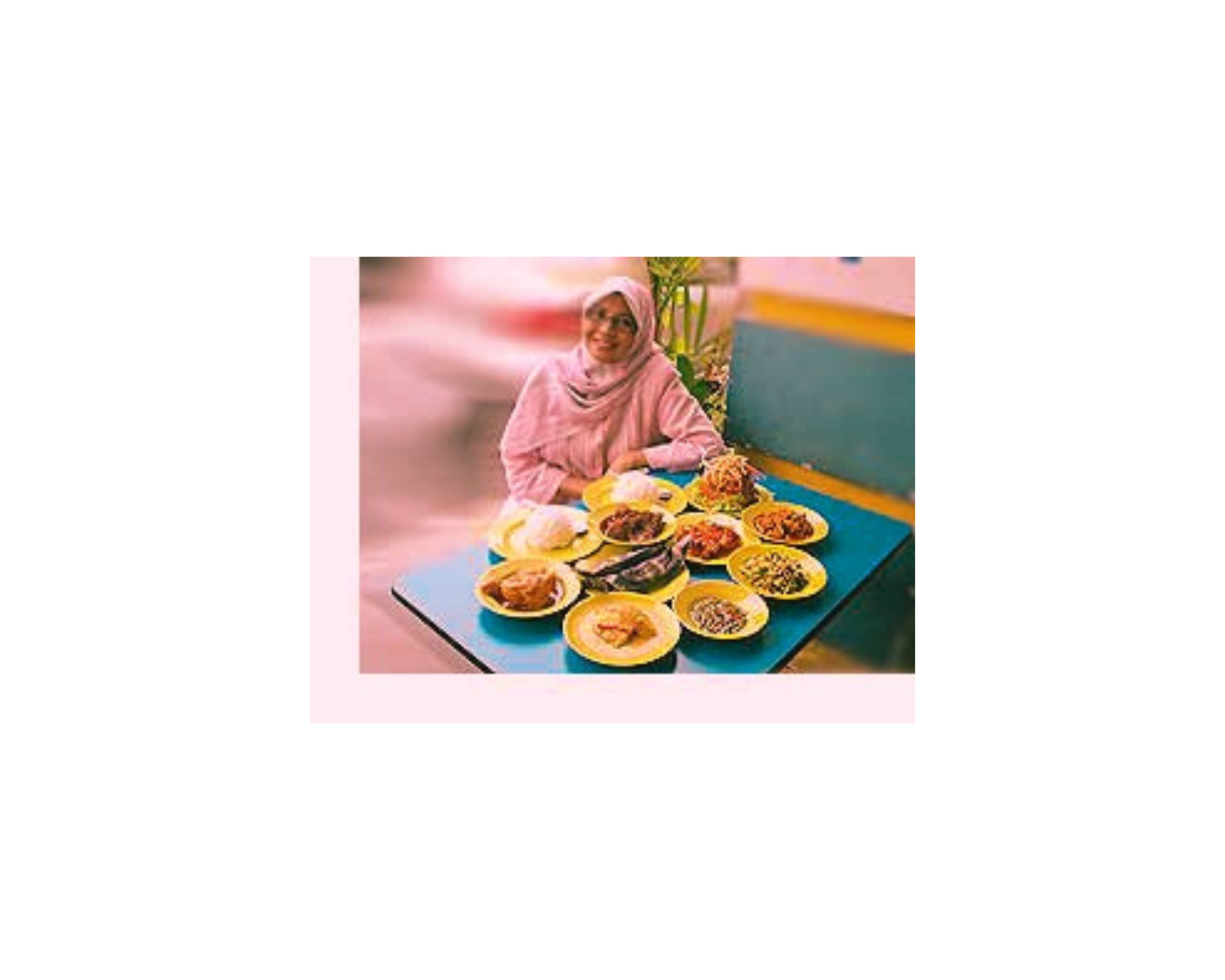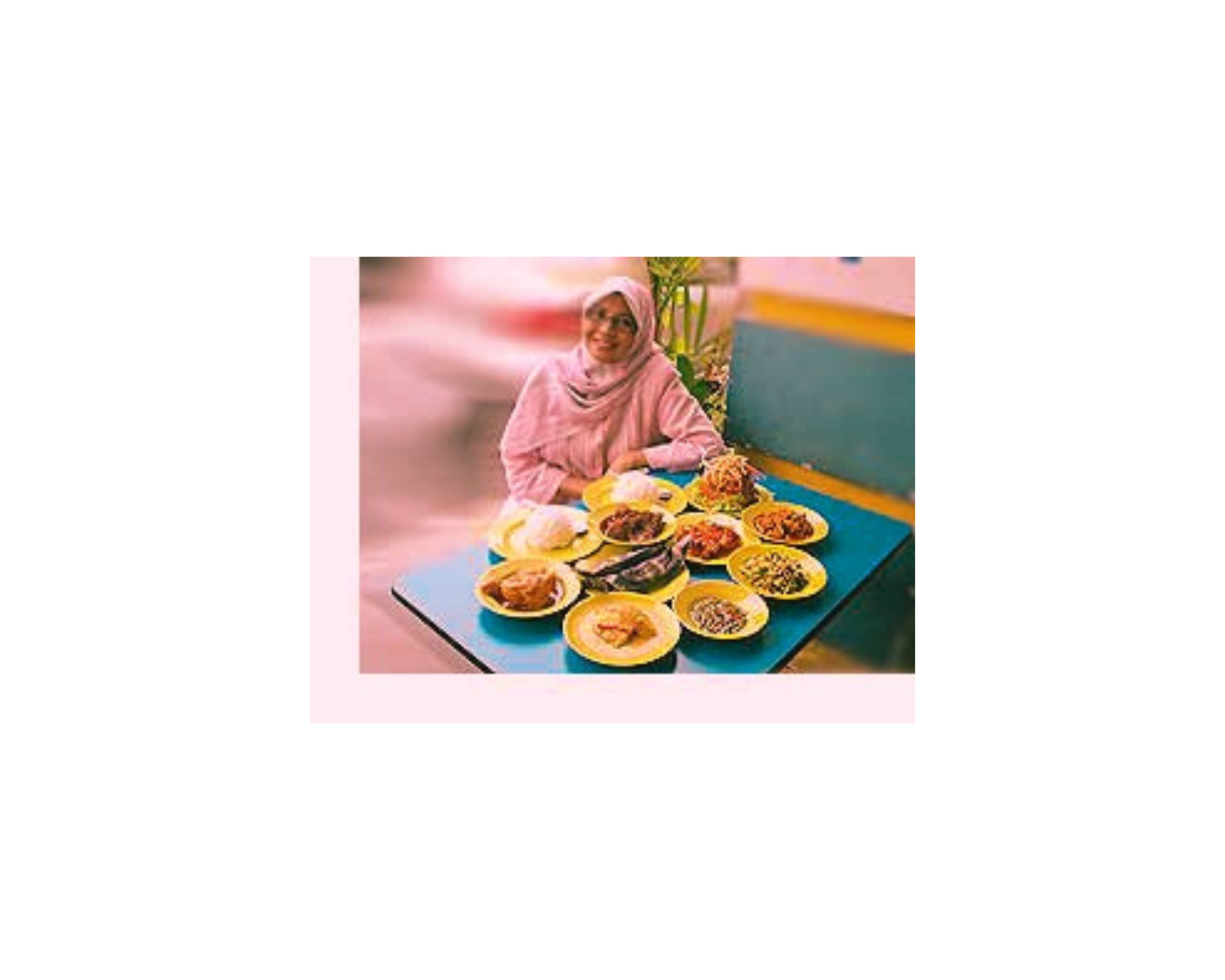 SUMATRAN DISHES IN SINGAPORE
ONE OF THE BENEFITS OF BEING BASED IN SINGAPORE IS THE EASY ACCESS IT OFFERS, TO THE SPRAWLING INDONESIAN ARCHIPELAGO JUST ACROSS THE STRAITS. Sumatra -- teeming, exotic, unpredictable, recently dangerous -- is little more than a stone's throw away. I remember the first expedition I made to Sumatra, after flying into Singapore in October 2000. A short ferry from the peaceful flower beds and gleaming towers of downtown Singapore, and a totally wider wilder world opens up. As one of Little India's funkiest hotels relates on its website: "To get to either Sumatra or Java by ferry, you must first travel to Batam, part of the Riau Islands of Indonesia. From there, there are PELNI ferries to Belawan (port in Medan, Sumatra) and Tanjung Priok (port in Jakarta, Java). PELNI stands for PT Pelayaran Nasional Indonesia, a state-owned sea transportation company. They have a website where you can check schedules and fares.

"The ferry ride from Singapore to Batam is about 45 minutes, and the one-way fare costs about S$25. There are several ferry operators, one of which Penguin Ferry Services has been receiving good reviews for their reliability. You can catch their ferries to Batam from World Trade Centre Ferry Terminal in Singapore. For more information, contact their sales counter at (65) 6271 4866..."

I did the Penquin was completely civilised as you would expect; I did the PELNI and nearly got robbed in my sleep (but that is par for the course in Indonesia, and truth be said, I had a good time and made a lot of friends on the cruise.) I spent two weeks with my new friends in Medan the capital of the Batak universe, every day a riot of amazing food and drink. In some ways Sumatra is like Israel -- edgy and cool. You have to watch out for yourself, but there are plenty of great people to meet. Back in Singapore at the start of 2003, I made my first trek to Little Arabia, one steamy afternoon, and passed a number of cafes which were obviously overflowing with Indonesian clientele. The distinctive aroma of kretek cigarettes hit my nostrils, and in an instant, I was back in Medan with my friends, devouring a hearty curry. Wondering what clubs we were going to hit that night...

++++++Random Thoughts: The Decline of Nasi Goreng++++++

Writes Singapore's food ambassador Violet Oon: "This is a food that came with immigrants from the Indonesia's West Sumatran region of Minangkabau which has Padang as its capital. Having feasted in Padang itself, I can truly assert that the cooking at Rumah Makan Minang in Singapore's Malay heartland of Kampong Glam represents the best of this culinary tradition...

"Sitting outdoors you get to look at either the Sultan Mosque or the fortress-like walls of the Malay Heritage Centre, formerly the palace of the last Sultan of Singapore. Upstairs there is an air-conditioned dining room which is also available for group bookings.

"Must taste dishes are Rendang Beef or Chicken, Sayor Lodeh, Ayam Belado Hijau, Ayam Goreng Berempah, Ikan Assam Pedas (Singapore-style), Ikan Bakar, a barbecued Selar fish topped with a garnish of dark soya sauce, sliced onions, sliced green chillies and freshly squeezed lime juice from the limau kesturi lime. Then there is the Sotong Masak Hitam of squid cooked in a dark soya sauce and the Sambal Petai Udang..."

--------Random Dishes: Sotong sambal. Stingray sambal.
I love hawker centers. I'm not a big fan of Newton's Circus -- too touristy. I prefer the centers that are attached to the housing area -- most housing communities (HBDs) have their own shopping and eating areas. If you're shopping, Orchard Road has some decent food courts. I like the one at Wisma Atria and Takishimaya. Anandabhavans on Serangoon Road has great vegetarian south indian food. Also on Serangoon Road, the Tekka Market has a nice hawker center. Hit up Arab Street for amazing biriyanis.

Enough said: If you want to eat good Nasi Padang in Singapore the only places I know of are :
1. Nasi Pariaman, in Kandar Street, off North Bridge Road.
2. The coffee shop in River Valley Road /Zion Road that I forgot the name of. The Eurasians are another ethnic group whose roots are in Katong. The Eurasian Heritage Centre, located at the Eurasian Association's community house, offers fascinating insight into the Eurasian culture, from music, local celebrities and even language. Visitors can also sample delicious Eurasian fare at the Association's very own Eurasian restaurant - Eddie's Place. In the same vicinity is the Sri Senpaga Vinayagar Temple, with stunning architecture and murals -- definitely well worth a visit. For something more modern, Parkway Parade is the shopping mall of the east. But ultimately, Katong is best known for Singaporeans' favourite pastime -- food!

ARTISTIC/PERFORMANCE SPACES



jalan jaksa (jakarta) - khao san road (bangkok)