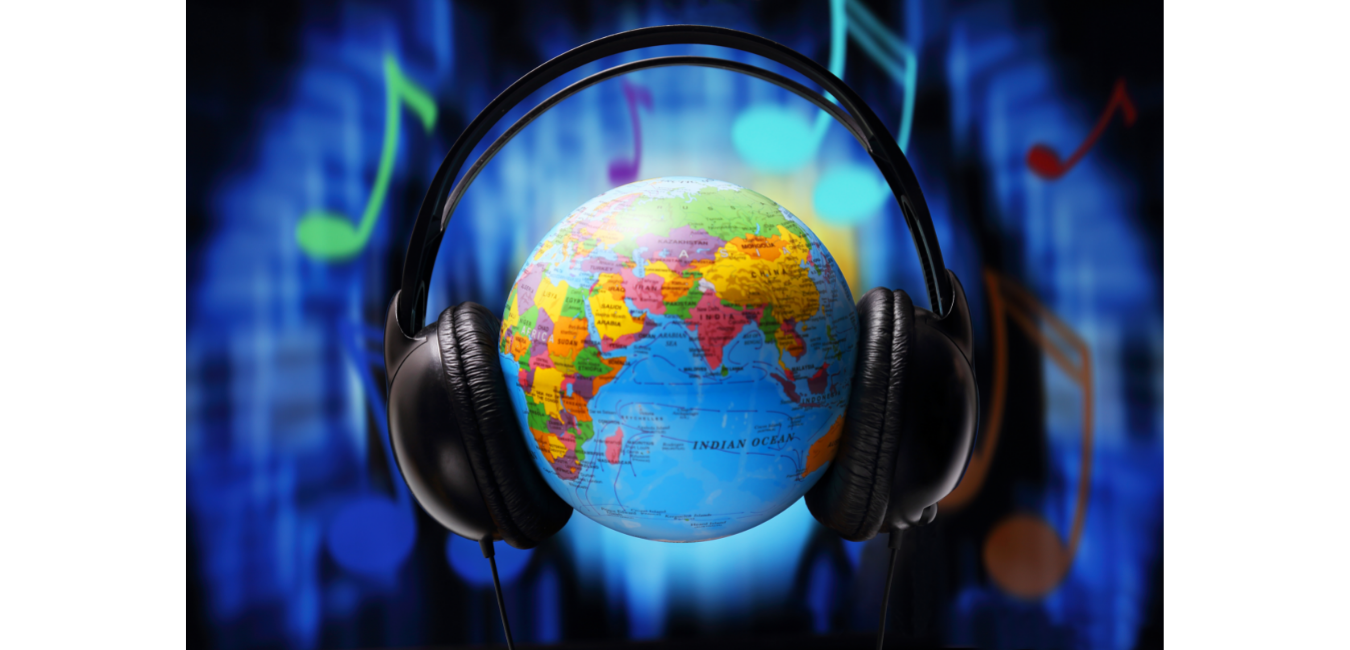 ALTMUSIC
I LIKE MUSIC WHICH REMINDS ME OF PLACES I HAVE BEEN... OR PLACES THAT I WANT TO GO. Listening to Drum & Bass and I am back in London in a council flat, bass-bins wobbling, high hats crackling, the air thick with hashish. Vietnamese love songs transport me to Mui Né on a languid evening, waves crashing on a nearby beach, a radio playing in a fisherman's hut. Vietnamese music always sounds so sad, it must be because they had a tragic history...


I love music's ability to rally our emotions, and take us on a journey. When I got out of my 16 days of detention in Japan, the only one who could really understand what I had been through, was Jónsi Birgisson, the frontman of Icelandic quartet Sigur Rós. It doesn't matter that I have never met him, it is obvious he understood. It doesn't matter that this song has no words, it is the emotion that counts. In fact, their music speaks of the realm beyond language which we inhabited before incarnation, and separation. And it seems to me that even gods are separated, and alienated.

Music reminds us: Remember the One who left.
My Top 10
IF I WERE forced to compile the top 10 songs of my life, for example to be played at my funeral, then Sigur Ros would contribute a couple of songs, obviously () 2 and also Ilgressi. David Bowie might get a place, or maybe not. George Harrison deserves one, but he has accolades enough.

"Information Center"


8. The Blue Sky, a-ha.


7. Election Day, Arcadia.


6. One More Chance, The Jacksons.


5. In the Space Capsule, Queen.


In my top 10 tunes: DJ Rap's Spiritual Aura "Am I Wry? No"... Mew.
… Whool
---
AFRICAN MUSIC
THE DARK Continent.
ALBUM REVIEWS
» Now We are No One, by Mum
» Takk..., by Sigur Ros
» Valtari, by Sigur Ros
ARTISTS
» Israel Kamakawiwoole
ASIAN MUSIC
AT THE RISK of stereotyping, Asian people like sentimental music. Viets, for example, sad songs about war and tragic relationships. Thais, on the other hand, prefer power ballads and anthem Rock. (I will survive! ... hey hey!!!) And they still love the German band "Scorpions" (The Wind of Change, etc.) Heaven help us... (For my complete guide to Asian music,
)
CLASSICAL MUSIC
Bach was one of the originators.
Germany
ELECTRONIC MUSIC
» Drum & Bass (London)
Gabba
German Squelch (Berlin)
Grime


» Iranian Electronica
» Rinse-FM
» UB Radio
FESTIVALS
» Afropunk (USA)
ICELANDIC MUSIC
ICELAND IS FAMOUS for its musical scene. On this site I want to provide information for people who have become interested in Iceland music through their introduction to more established names such as Bjork and Sigur Rós. The interesting thing is that the deeper you delve into the Icelandic rock scene, the better it gets. The creativity is bottomless, inexhaustible. There is definitely an Icelandic "sound" which is hard to describe in words -- is it the jangly guitars? the fjordy accordions? the between songs special effects? I love all of that shit, even the guitars. For such a small country, there is such an awesome array of good bands. I feel like an explorer, discovering a lost world, a world completely forgotten by... (For my complete guide to Icelandic music,
).
LATIN AMERICAN MUSIC
Afro-Reggae (Natriuts)
Axe (Brazil)
Bossanova (Brazil)

PADDLING THE PACIFIC
ONE DAY soon I will finally leave Australia, and resume my global wandering. I will cross Torres Straits, and enter a brand new world. Wantok Music


Yothu Yindi (Australia)
RADIO
Radio Garden
ROCK & ROLL

IF THE 1960s was the decade of pop, Rock proper came of age in the 1970s. Led Zeppelin was to the 70s, what the Beatles were the 60a. Musicology of The Beatles
SOUL
Mi-Soul UK
RECOMMENDED WEBSITES & WEBLOGS
» Brain Goreng (South-East Asian Cassettes)
» DnBRadio (Drum & Bass)
» Jakartass (Indonesian Music, Fusion Jazz)
» Khmer Krom Patriotic Music
» Mixcloud
» Monrakplengthai (Enchanting Songs of Thailand)
» Music of Azerbaijan
» Narcocorrido
» Omar Souleyman
» PNG Musik Shop (Indigenous Music from Papua New Guinea)
» Tamil MP3 Music
» UJO Music
» SoundCloud
» Washerman's Dog (World Music)