THE ESCAPE FROM OZ!
(This itinerary replaces the Route Plan to Darwin", which has been retired. The Escape from Oz will follow on from the Outstay Program. It will commence once I have reached Stage 3 of the Stages of Wealth.)
The glacial but triumphant pace with which I rediscovered Tuggerah and The Entrance will probably serve as the template for the Escape from Oz. Street by street, suburb by suburb I will reclaim my former world.

How long before the Escape (in years!)?

Haven't had I persistent dreams of travelling through the north coast of NSW, and Queensland? Don't I dream of returning to Kiama like every second night?

Unless otherwise indicated, love is one factor which could slow my journey! Covid could be another.
GOSSY GOOD TIMES
Gosford (2 Weeks) | HH2 (Two Weeks)
REACHING FOR THE PENINSULA
Gosford (One Month) | HH2 (Two Weeks)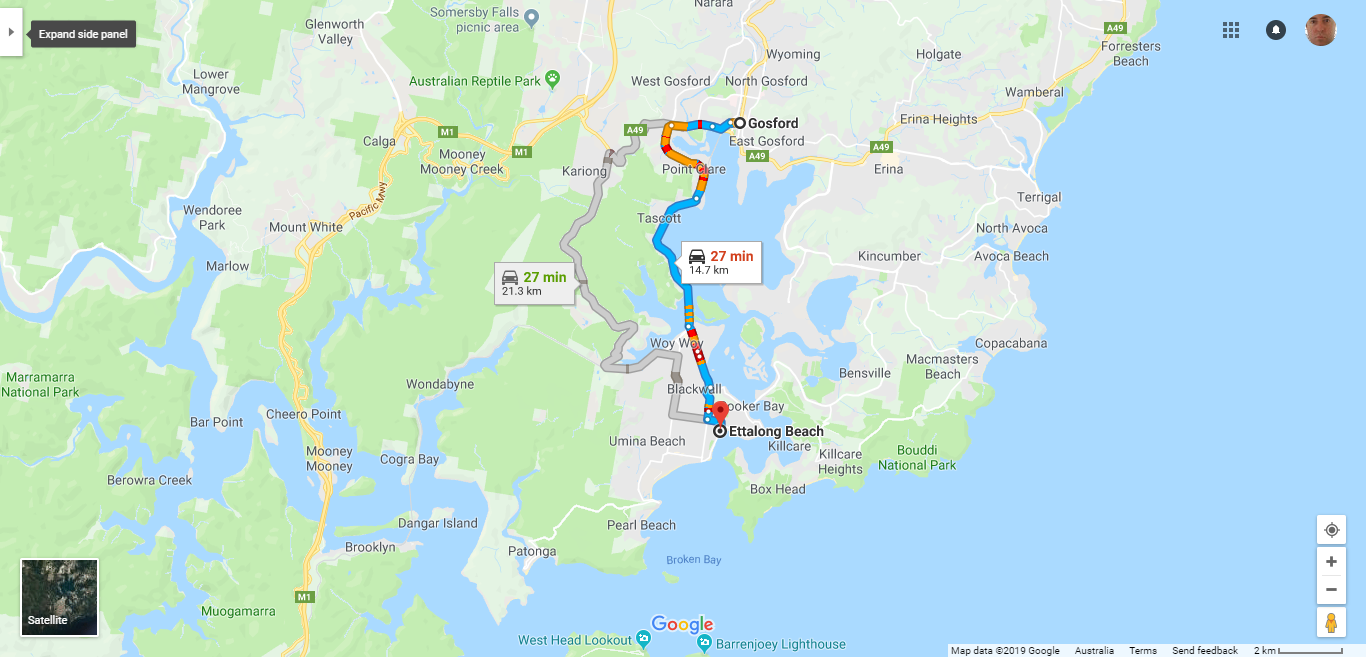 CROSSING BROKEN BAY
Woy Woy (Two Months)
SYDNEY SENTRIC
Newport (Three Months) | Bondi Beach (Three Months ) | Cabramatta (Three Months) | Campbelltown (Three Months)
SAVOURING THE SOUTH COAST
Picton | Bulli | Wollongong (6 Months) | Kiama (6 Months)
THE SOUTHERN HIGHLANDS
Bundanoon (3 Months) | Bowral (3 Months) | Picton
SYDNEY: REPRIEVE
Katoomba
HUSTLING ON THE HUNTER
Raymond Terrace (visiting Maitland!) // Cessnock // Pokolbin // Singleton // Karuah
NEARING NEWCASTLE
Newcastle (6 Months) | Nelson Bay // Tea Gardens (crossing the ferry!) // Anna Bay // Bulahdelah (leaving the Sydney Basin!) // Singleton // Forster (plenty of semi high rise buildings here!) // Hallidays Point // Taree // Harrington // Port Macquarie // Kempsey

South West Rocks // Nambucca Heads (don't stay in the Blue Dolphin Motel!) // Urunga // Coffs Harbour // Woolgoolga // Corindi Beach // Brooms Head // Grafton // Maclean // Yamba // Nimbin (One Month) // Lismore // Byron Bay (One Month) //
QUEENSLAND QUINTESSENTIAL
Gold Coast (One Month) | Brisbane (Two Months) | Gympie | Noosa // Hervey Bay // Bundaberg // Gladstone // Rockhampton // Mackay //
I could hang around the docks in Airlie Beach or Townsville, updating Marine Traffic, trying to hitch a ride north. I could overcome my fear of flying, by taking a plane to Palm Island.
RELAXING ON THE REEF
Proserpine // Airlie Beach (One Month) // Townsville // Ingham (home to many Italians!) // Palm Island // Innisfail // Yarrabah Aboriginal Community // Cairns North (Digger Street) // Mossman // Port Douglas (One Month) // Daintree // Cooktown (Gunggara)
THE BAMA WAY
Hopevale (home of the Guugu Yimithirr people!) // Yarraden // Musgrave // Coen // Silver Plains // Lockhart River // Bramwell Junction // Elliot Falls (Old Telegraph Road) // Seisia (for ferry from Cairns to Bamaga, click here.) // Thursday Island (Six Months) // Roko Island // Badu Island //
FOLLOWING THE FLY, AND OTHER RIVERS
Daru (PNG) | Oriomo | Wipin // Wim // Kapal // Malam // Aiambak // Iamara // Wasua (Domori Island) // Balimo // Lake Murray// Kiunga // Rumginae // Kwiapae (mine?) // Matkomnae
On to the Ok Tedi
Obo // Kikori // Ambua Lodge // Mendi //
OVER THE STAR MOUNTAINS
Telefomin // Mianmin (two day from Telefomin) // Duranmin // Hotmin // Frieda Strip // Green River // Bewani // Vanimo (Surf Paradise!)
Indonesian Island Hopping
Itching for Indochina
---
People complain these days that the world is becoming uniform, that there are McDonalds and Starbucks on every corner, the world is becoming smaller and less interesting. This may be true on the surface level, since the globalists have only ever been interested in surface details. Scratch a little DEEPER, however, wherever you are, and you find a hidden world still exists, an aboriginal world, everywhere.