---
CABRAMATTA :: SYDNEY :: NEW SOUTH WALES
---
I HAVE GOT A VIETNAMESE GIRLFRIEND NOW AND WHEN SHE VISITS AUSTRALIA NEXT YEAR, I WANT TO SHOW HER CABRAMATTA. This place in southwest Sydney is 70 per cent foreigner with big Indochinese communities (Vietnamese, Khmer, Lao). Someday we might even live in Sydney and if we did, Cabramatta would make a natural base (our Australasian base!) For one thing, the ridiculous prices endemic to other parts of the city (prices being of course an index of
snobbery
) are not present here. One day Sydneysiders are going to realize they are being overpriced and from that day on, clever discounters are going to make a killing! But from restaurant prices to land values, Cabramatta is not overpriced, and never really has been. In part this is due to the bad reputation Cabramatta has endured for many years -- like
the slum formerly known as Sanya in Tokyo
, this is a place where locals fear to tread. The common joke around Sydney was that Cabramatta was a nest of drug dealers and the bastion of the Vietnamese mafia. It was a
no go zone
. Consequently, apart from a fleeting visit in 1991 with the Mangano kids and Colin and Tony Crowther to watch
Arachnaphobia
in the local cinema, I have never really
seen
Cabramatta. That is about to change -- Cabramatta is to be one of my first ports of call, during my uprushing Swing Downunder (December 17-30 2009).
Go on a Cabramatta food tour: click here. Mini buses depart from either Castle Hill or Central Station.
September is Moon Cake time in China and Vietnam and I was introduced to the festivities by the seductive Donna when I worked at The Menai/Revesby Express. For a Singaporean/Malaysian perspective click up Chocolate Suze. If there are ever homegrown suicide bombers in Australia, they will probably hail from Bankstown. I had my car stolen three times in the year that I worked there. I loved it though. .
---
---
---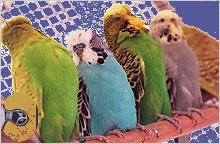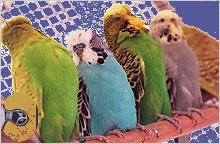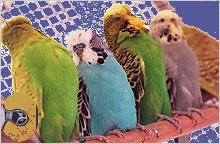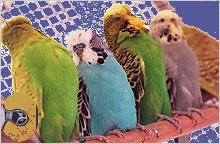 ---
An Lac Vegetarian Restaurant
: 94B John St, Cabramatta. Phone: 02/9727 5116.
This is considered one of the
Super V
vegetarian restaurants, at least by a reviewer on
Veggie Friendly
. Kate Pounder celebrated her 35th birthday here in August 2006, and describes An Lac as a "simple family restaurant of the wholly authentic Vietnamese kind. The first thing to notice is that each table is set with condiments and cutlery, kitchen-style. While most of the clients are local Vietnamese folk, the menu makes concessions to the occasional English-speaking guest with the inclusion of English names for the dishes and short descriptions of each of the ingredients. Jasmine tea is provided as a courtesy to guests in thermoses which sit on each table." I have noticed that jasmine tea on tables in restaurants in my previous four trips to Viet Nam and to be honest I don't touch it anymore -- it doesn't agree with me. I can handle the superstrong Vietnamese coffee, but the jasmine tea makes me feel kind of sucked-up and empty. Go figure. Pounder goes on to write: "We chose the stuffed tofu with chinese white cabbage in a brown savoury sauce, the imitation roast chicken with dried lily flower black fungus and our favourite for the afternoon, vermicelli with chopped-up spring rolls, cucumber, bean sprouts, mint and a traditional sweet vinegarette. Each dish was beautifully done -- but the vermicelli was truly exceptional."
Bau Truong Restaurant: 10/70 John St, Cabramatta 02 97274492 See this fine review by Noodlies.
Cafe Cay Du: Shp 4-5 294 John St, Cabramatta 02 97232696 Restaurants Cabramatta - Tags: Vietnamese Cafe.
Camira Chinese & Thai Food Restaurant 1/ 50 Park Rd, Cabramatta 02 97281052 Restaurant Cabramatta - Tags: Chinese Thai Dai Lam Son Seafood Restaurant 1/111 John St, Cabramatta 02 97550091 Restaurants Cabramatta - Tags: Vietnamese Green Peppercorn Tan Viet: .
Why is it that all the best Australian food bloggers are actually Malaysian women? Food blogging must be a serious pasttime in Malaysia because that is where I picked it up -- during a brief visit to Kuala Lumpur in 2005 en route to Mumbai, India. Malaysia was where my food blogging was born. Musings describes herself as a "happy and fun loving woman who has lived in Sydney for the past 16 years." That's four times longer the period that I lived there, so I am sure she knows the place much better than me. On one of her visits to Cabramatta (which she claims means "Tasty Freshwater Grub Point" in the local Gandangara language) Musings brunched at a new restaurant called Tam Viet. She described it: "The crispy skin chicken must be their specialty as every table ordered one either with egg noodles with soup or dried. Must say the soup was delicious and the crispy chicken lived up to its name! It was crispy and succulent. We also ordered a broken rice special with the works i.e. with pork chop, shredded skin, fried egg and a pork loaf. It was yum! The hot milk coffee topped it all of. This restaurant was really busy with a high turnover. There were a lot of locals gobbling down their food and speaking in their native tongues. If one were to close one's eyes, you'd be forgiven to think that you are somewhere in Vietnam or Lao or Khmer..."
UE Chinese Restaurant
Vinh Phat: 40 Park Rd, Cabramatta. Phone: 02/9726 2720.
Walk the streets of Cabramatta and you will see restaurants specialising in Bun Bo Hue ("Vermicelli Noodles Beef Hue" if my Vietnamese is anything to go by, Hue being the old capital in the middle of Vietnam!), video stores, and perhaps even the odd dealer lurking in the shadows (although dealing has gone out of style in recent years, according to news reports I have read.) Near a Hue style beef noodle joint and a video store you will find Vinh Phat. Vinh Phat is an institution in Cabramatta although the dishes seem to me to be more Chinese than classic Viet... then again there are many Chinese people in Vietnam, just as there are many Vietnamese people in Australia. Arrive at Vinh Phat early enough in the mornings and you could treat yourself to a yum cha Vietnamese style: there are seafood dim sum, spring rolls stuffed with prawns not pork (I saw these photofeatured on Tasted by Two), pigs' blood and chai tow kway fresh out of the wok. Naturally, no Vietnamese breakfast would be complete without iced coffee.
ugh just to wander the Bankstown Mall area, checking out the little restaurants and the ducks' heads in the butchers, and the Asian supermarkets. I often used to pick up strange items and imports from Vietnam which I wasn't able to do anything with once I got them home, such as fish balls and rolls of edible banana leaves and so on. They were lesbian fantasies, I believe, and she was talking about going to a lesbian bar one day. Of course, being the wuss that I was back then, I failed to take the opportunity she was obviously offering me, so nothing happened between her and me. It was cool to go shopping with her though. We found one particular Chinese item called Moon Cake or something like that -- inside the cake there was supposed to a complete duck's head, wih! (I'm serious -- that's what she said!) Anyway, I never tried Moon Cake while I was in Bankstown, but I would be interested to have a go at it if I found it again, somewhere in the world...
Use Menu Log when I am living in Cabramatta!
---
---