---
BANKSTOWN :: SYDNEY :: NEW SOUTH WALES
---
THERE ARE A NUMBER OF PLACES IN SYDNEY WHICH WILL CHALLENGE YOUR STEREOTYPES ABOUT AUSTRALIA AND THE
AUSTRALIAN PERSONALITY
--
Cabramatta
is one, Lakemba another. These are places where the white subjugation of Australia has been superseded by a new wave of incomers -- Vietnamese in the case of Cabramatta, Arabian and Middle Eastern in the case of Lakemba. If you could imagine what would happen if you blended a
fiery
Middle Eastern culture with the
demure
, inscrutable culture of Vietnam, and then superimposed that mix on to the fading remnants of British/Irish White Australia, you would come up with a community similar to Bankstown. I used to work there from 1996 to nearly the end of 1997, and I was often amazed by the cultural collisions which went on every day, on the outside streets. For a white boy from the country, Bankstown was a real culture shock -- as shocking as my time in
Wollongong
in the 1980s. Of course, living in Australia these days can be a constant culture shock -- this country is a lot more multicultural than a lot of foreigners think, and to a large extent, Australian multiculturalism has been a success. There are problems nonetheless, and if you would like to explore Australia's racial problems first hand, Bankstown would be the place to go (but go to Redfern first.) If there are ever
homegrown
suicide bombers in Australia, they will probably hail from Bankstown. I had my car stolen three times in the year that I worked there. I loved it though. On the main streets in this city, billboard signs are written exclusively in Arabic. You could be stabbed if you wander through the city mall at night -- but you will more likely stumble upon a Vietnamese restaurant selling
extraordinarily
delicious foods at extremely cheap prices. This is a good place to experience Asian Australia, which is just as unique and well-defined a world as the world of Aboriginal Australia. This is the Bronx of Australia and I saw plenty of gangsters cruising the streets in sports car, firing rap music (and the occasional bullet or home-made bomb.) But this is also a historic city and a very political one -- former Prime Minister Paul Keating grew up here. As did Australian Olympic swimming hero, Ian Thorpe.
---
---
---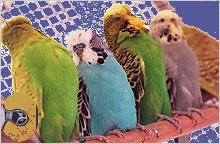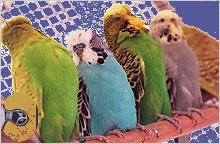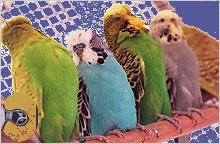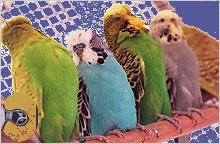 ---
FIRST SOME STATS ABOUT BANKSTOWN, AND THEN I WILL GIVE YOU SOME OF MY IMPRESSIONS OF THE PLACE, BACK WHEN I USED TO WORK THERE. Back in those days I was working as a hack reporter for Cumberland Newspapers, one of the vilest companies in the world, and for the end of 1996 and most of 1997 I worked at the
MENAI/REVESBY EXPRESS
based in Bankstown. Actually that was one of the best offices I ever worked at, and by chance I ended up working with not one But that is another story. First, those stats about Bankstown. Bankstown is located in south-western Sydney about 30 minutes by train from the city center. Doubledecker trains... put on your iPod and sleep against the glass window, chilling out to whatever takes your fancy. Better keep your vigilance though, because this is the Muslim heart of Sydney, and riots do occur. According to census results, only about half the population speak English at home. About 16 per cent of the people speak Arabic and about 7 per cent speak Vietnamese, hence my references before to Bansktown being an English/Arabic/Vietnamese blend. Other immigrants come from China, Yugoslavia, India, Greece, you name it.
It is this multicultural blend that makes Bankstown interesting, predominantly in the food department. The sights here are not so interesting but it is cool enough just to wander the Bankstown Mall area, checking out the little restaurants and the ducks' heads in the butchers, and the Asian supermarkets. I often used to pick up strange items and imports from Vietnam which I wasn't able to do anything with once I got them home, such as fish balls and rolls of edible banana leaves and so on. I once went shopping in Bankstown with a saucy Filipino artist named Donna, who confided in me a number of highly intimate past experiences, such as her sexual fantasies. They were lesbian fantasies, I believe, and she was talking about going to a lesbian bar one day. Of course, being the wuss that I was back then, I failed to take the opportunity she was obviously offering me, so nothing happened between her and me. It was cool to go shopping with her though. We found one particular Chinese item called Moon Cake or something like that -- inside the cake there was supposed to a complete duck's head, with a duckling embryo inside. She said it felt so good to bite into the egg and feel the little duckling beak shattering between your teeth! (I'm serious -- that's what she said!) Anyway, I never tried Moon Cake while I was in Bankstown, but I would be interested to have a go at it if I found it again, somewhere in the world...
---
RESTAURANTS
---
---
Pho An
: 27 Greenfield Pde. Phone: 02 9796 7826.
From what I remember Bankstown is a good place to pick up airline tickets to Vietnam. It is also an excellent place to get
pho
. There is a Filipino guy I know in Tokyo who hails from Bankstown named Oscar, and he claims that he can't get enough of pho. It must be in the blood -- I am sure growing up in Bankstown gave him an introduction to the thing. For those not in the know, pho is the popular beef noodle soup from the poor neighbourhoods of Hanoi which has conquered all of Vietnam and gone to become a staple Asian dish, up there with
won tons
and
sashimi
. It is often eaten for breakfast, and is usually crammed full of herbs -- see
noodlepie
for an elaboration. That said, you can eat it anytime of the day -- including cold nights in the middle of winter. Wrote
Mr Taste of the amazing Tasted by Two duo
, in relation to the Pho An restaurant in Bankstown: "My family used to come here at least once a week to briefly forget those cold winter nights. Going to 'Pho' was synonymous to going to 'Pho An'. When I was really really small, this phrase was thrown around so much that I actually believed Pho An to be 'the' original pho, the mother pho from which all other inferior Pho's were derived and then spread across the world, developed after years of research by a brave visionary in a Bankstown kitchen who came up with the ingenious idea to put some beef and noodles together into a soup enriched with the secretest herbs and spices, creating the greatest food known to man.
"Sad to say, we havenft been very often in the last 7-8 years because of the price jump ($13 a bowl). Plus, parking in the giant carpark next door can be a pain (no matter what time we go, we have to park on the roof). But still it is always the first port of call after an overseas journey and the fond memories of the great meals we've had here always draw us back..."
Get a banh mi at Ky Linh Vietnamese Hot Bread Rolls, opposite Bankstown Station. (recommended by Food Fortina!)
---
---