---
MEDIA & MEDIA JOBS :: POLITICS :: AUSTRALIA
---
EVER SINCE I STARTED READING
JEFF JARVIS
AND WATCHING
THE WIRE
, ON NIGHTS RECOVERING FROM MY JOB AS AN ENGLISH TEACHER IN JAPAN, I ENTERTAINED A FANTASY OF RETURNING TO MY OLD CAREER OF NEWSPAPER JOURNALISM. It was but a fleeting fantasy I must confess, not a serious desire to change course in life and become a journalist again, after 10 years out of the loop. I have far too many interests to be pinned down by any one career, even the most interesting ones. What intrigued me, rather, was the idea of a nostalgia trip, or going on a holiday of your past... or, perhaps more sadistically, a tour of a twilight industry. I figured it would be fun to
pretend
to be a journalist for a while, all the while making my living from online earnings and other revenue streams. I could then write about my observations on thsi blog, and be like an undercover journalist on the ultimate assignment... investigating the world of contemporary journalism! For a month or two, until I got sick of it! Of course, it's easy to get a little nostalgic and sentimental when you're so far away, on another continent, where all the rules are different, and everything is so wrapped up in
Japan
. Deep down, I have always felt gratitude for myself, for liberating myself from the workaday life I used to endure in Australia back in the 1990s, when I was stuck in the corporate grind. I'd awake from newsroom dreams on dark mornings in my
Tokyo pod
, remember that I was now an English teacher, and feel relieved. At least I had the freedom to work my own hours now (more or less, becoming more free all the time), learn about new cultures everyday, and travel the world. I thought I had left the Australian media scene far behind me. But plates can shift, fate can buckle... and in March this year I found myself home in Australia (if
home
can be a place you haven't lived for a decade), looking around for a job. With nary an
eikaiwa
in grasping reach.
IT HAS BEEN MORE THAN A DECADE SINCE I WORKED IN THE SYDNEY MEDIA INDUSTRY, AND FROM WHAT I HAVE SEEN SO FAR, THINGS HAVEN"T CHANGED THAT MUCH. Newspaper Death Watch. -- perhaps it was a hallucination. Swing out on to Broadway at Ultimo at lunchtime, and the streets are buzzing with students. , reading from the news desk. of the World UFO's spotted in a video store in Parkes, Battlestar Galactica the original series, and Yamato space battleships on ABC TV. As a kid I never thought about what I wanted to be, I was too busy enjoying who I was. Or in the case of the alien from the SMC, who I wasn't. Once I hit high school I was forced to make a choice. And since I liked writing, describing things, imagining the future, and being on the cutting edge of technology and science, I was kind of herded/directed into the vocation of journalism. Not that journalism was the perfect fit for my ambitions and personality, far from it. It's just that the who once thought they were born in another galaxy. Had I known the reality of 1990s Australian print journalism, I would have fled from it in terror, to quote Emperor Ming from Flash Gordon. Stuck in Smiths Hill High School in Wollongong for 1989/90, spending all my time studying for a HSC TER of 94.1. Or maybe 94.6, I can't remember clearly. Anyway, it was more than enough to get me enrolled into the print/broadcast/public relations media course at Charles Sturt University (Mitchell), on the other side of the mountains at Bathurst. Supposed to be the best Communications course in New South Wales, and it attracted a lot of city types to the fringe of the Australian outback. If you ever want to see a sh of middle class and working Australia, visit one of Bathurst's pubs on a Thursday night. Shaven-headed lesbians downing schooners of Tooheys New right alongside flannelete wearing locals. Fights were not uncommon and my old flatmate Sorne was punched in the face once late night, coming home from the Railway Hotel, just because he was gay. , making it big in Hollywood the last time I heard. I fell in love with a girl I didn't even know. Matt W. was one of the first stars of our class, becoming a news reporter for Channel 9. K.'s once girlfriend Jenny P. ended up joining Cumberland and we spent a beautiful year together at the Bankstown Express, drinking at the Soldiers Club where former Prime Minister Paul Keating used to make his speeches, and drinking up all the Arabic/Vietnamese influences.
The newspaper market in Sydney is extremely limited. There is only one daily tabloid (The Daily Telegraph, published by News Limited, and one daily broadsheet (The Sydney Morning Herald. Back in the day News Limited used to offer 20 cadetships every year, with intakes in March, July and November. Cadetships were divided into two categories, HSC and graduates. (Mind you, this was back in the late 1980s... maybe they don't offer the HSC cadetships any longer!)
The Army Newspaper -- Published in the ACT, and dedicated to military affairs. The current editor is John Wellfare, and can be reached on (02) 6265 6690 (email: armynews@defencenews.gov.au.)
Bankstown Torch -- A local institution Murdoch was never able to crush.
Central Coast Sun (according to my Mum there was a rumour going around the Central Coast that it was out of business, but the website seems current.
City Hub Newspaper -- A fortnightly free newspaper with a leftist bent. Goes down well with Oporto chicken. Phone: (02) 9212 5677. Email: cityhub@alternativemediagroup.com.
Crikey: . Media commentary.
Drum Media: The bible to the East Coast music scene, the Drum Media has been distributed in shops, restaurants and music shops seemingly since the dawn of time. Website: http://www.drummedia.com.au. Email: info@drummedia.com.au.
Lakes Mail: Corner of Station and Yambo Streets, Morisset. Email: info@lakesmail.com.au. Serving the lakes of the northern Central Coast/Newcastle regions.
Masala Newsline -- Claims to be South Asia's number one magazine in Australia. The editor is Neelu Singh, and the paper can be reached at PO Box 4362 Marayong NSW 2148.
Nova Magazine -- Australia's holistic journal. Published since 1994, which was about the time I got into New Age philosophy. It is put out by an organisation called Sunrise Publishers, with an office in Glebe (Sydney) and Mt Lawley (Western Australia).
Pinstripe Media -- Yet another media production company located in the North Sydney cluster. It produces specialist television programs, "including Australia's number 1 small business television program 'Kochie's Business Builders', as well as manage and provide content for the Yahoo!7 online small business and personal finance portals."
---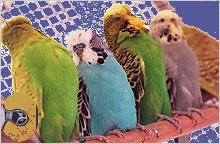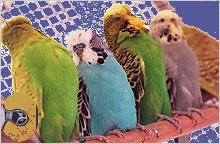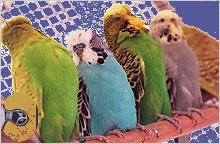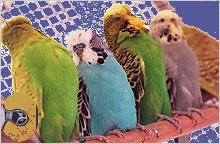 ---
Digital Media Jobs
: For job seekers and employers.
Indeed
: One search. All jobs.
InfoMine
: Find jobs, including media jobs, in Australia's booming mining industry.
Jobs 77 Australia
: No need to register. Search Australia jobs instantly and submit your resume!
Media Match
: Your daily link with the TV and film industry.
Phone: 02/9727 5116.
This is considered one of the Super V vegetarian restaurants, at least by a reviewer on AdNews: AdNews, Australia's leading advertising, marketing and media magazine, published by the Yaffa Group, with its headquarters in Surry Hills near Sydney's Central Station.
Blueline Media:.
Buuna: We are a small established startup, launching the World's first Social travel guide in July in Australia and NZ.
Callister Media and Communications: Sunshine Coast based PR agency.
Intermedia Group: Based in Glebe, The Intermedia Group has been in the publishing industry for over 30 years and currently produces 27 magazines and 21 online publications.
Regional and Remote Newspaper Group: The family-owned Regional & Remote Newspapers group - publisher of the Torres News, Arafura Times, Western Cape Bulletin and Cooktown Local News - is putting together a team of freelance journalists to complete special features commissions that are to be published across the group's weekly community newspapers.

The guy from the Newcastle Herald who I spoke to said the Newcastle Star had been taken over by Con Constantine, of Parklea Markets fame, back in the 1990s. Considering that Key Media was one of three job applications I made during that week, I can assume I should attend one interview every three following applications that I make. That means about one or two per week.

mUmbrella: Everything Under Australia's Media and Marketing Umbrella.

---
SURVEYS
Coles surveys: Complete online survey to receive shopping discounts.
Perhaps I should have accepted that offer to be altMedia's editor. Even if I was unsuited to the role, I could have made a little cash.
---