---
c r o w d e d / w o r l d
---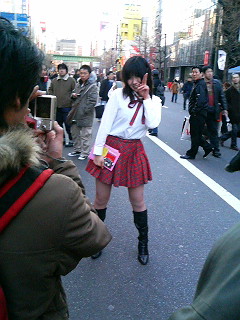 Akihabara Maid Cafes, Japan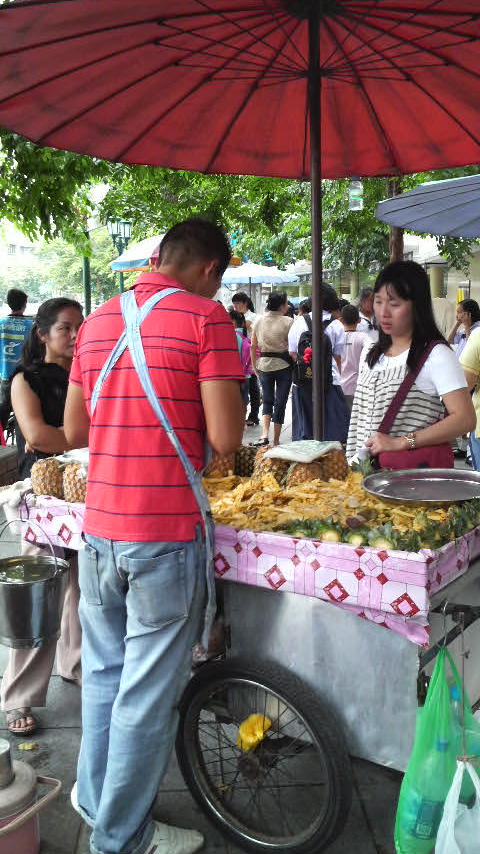 Bangkok Dining Guide
» Cambodian Jobs
» Jamaican Easy Living Loving Girls
» Japanese Girls in Bangkok
» Khao San Road, Bangkok's Golden Mile
» Learn Basic Khmer
» Meeting Thai Girls in Thailand
» Rise and Demise of Mango Sauce
» Russian Girls in Bangkok
» Russian Girls in Istanbul
» Russian Girls in Japan
» Russian Girls in Korea
» Russian Girls in Kuala Lumpur, Malaysia
» Saigon's Best Clubs & Bars
» Saigon Darlings
» Singapore Massage and Spa
» Social Issue: Legacy of Genocide in Kampuchea
Crime Scene in Japan
» Vietnam Massage and Spa Guide
---
---
---
Anphabe (Connecting Leaders)

I GOT AN EMAIL TODAY FROM THE DIRECTOR OF MARKETING AND OPERATIONS AT A CERTAIN VIETNAMESE RECRUITMENT COMPANY, INVITING ME TO JOIN ANPHABE. "26 letters of the Alphabet create the world of languages," reads the spiel on Anphabe, "26 connections on ANPHABE create the world of opportunities." Actually, there are 29 letters in the Vietnamese alphabet not counting all the squiggles and accents, but I can see where they are coming from. As networks like LinkedIn know, there are just a few degrees of seperation between you and your dream job. The hardest part is bridging that divide. You need to be part of a network to do that. Even though I am no longer looking for a job in Vietnam, I took up the marketing and operations director's offer. I joined Anphabe.

Now logged into the network, I can view other members, many of them movers and shakers in the Vietnamese online and social media landscape. Unlike LinkedIn, it seems like you can make direct contact with the people you are interested in, rather than wait to be introduced by intermediaries. For someone like me, trying to make inroads into the booming Vietnamese market, this could be a worthwhile resource for the future. They have discussions about interesting topics like passive income, using social media to promote your brand, and so on. If you want to start your own company in Vietnam, this would be a good site to join. For those looking for work, Anphabe might also suggest a view leads. Not too long ago, I had a girlfriend in Vietnam and she was pressuring me to get married and live with her in Ho Chi Minh City. I was living in Japan at the time, and I made Tuesday my Vietnamese job hunting day at the end of last year to speed up the process (Tuesday being my highearning day in Japan). By the start of 2010 I had sent off some nine or 10 applications but received back no responses, which might have shown how tough it was (comparatively) to get a job in Vietnam at that time. According to a Swiss guy I overheard recently talking in some nameless backstreet Bui Vien bar (the bar with no music), the start of the year is a hard time to find teaching jobs in Ho Chi Minh City -- it is better to wait a few months for all the flakes to clear out (it is a hazard for employers in this line of work.) This was a Swiss guy teaching English in Vietnam, so it shows it is possible for non-native speakers (the same situation exists in Japan!) Saigon Alive wisely warns against rocking into the country in the middle of Tet New Year if you need a job fast. On my walks around Saigon (District 3 in particular, but anywhere in general) I have wondered about the guys you see on nearly every street corner: slumped back on a motorbike, smoking and often sleepy looking; they spring into life whenever they see a foreigner. According to The Vietnam Business Finance News, unemployment rates at around 5.45 per cent in the city (as of January 2010). That's about the same level as in Japan, and way below the United States. So how do all those motorbike guys make a living, considering they might only pick up a dollar per fare? My girlfriend Nga makes about $400 per month, and she doesn't have to hussle any foreigners (except, perhaps, me.) The scene was early September 2008, Nga and I had just seen off my Ma and Pa and the Dawson's from our hotel in Ho Chi Minh City...

As of the end of 2009 there were 16,800 foreigners working in Ho Chi Minh City, some 3000 of them without labor permits (source Thanh Nien Daily). You wouldn't think that Vietnam is that kind of place, but a recent news story in The Thanh Nien Daily reports: "Nearly half of the foreign workers in the country are employed illegally. They enter the country as tourists or to visit relatives and stay on, the labor minister said Thursday..." Vietnam's Minister of Labour, War Invalids and Social Affairs Nguyen Thi Kim Ngan was asked why why local labourers lack jobs while a large number of foreign workers are in Vietnam and to talk about measures for this situation. Wondering where all these illegal immigrants are coming from. (Presumably they must be coming from a country even poorer than Vietnam.) Which countries spring to mind? The Philippines? Cambodia? Considering that much of southern Vietnam is built on the former Khmer motherland, the idea of Cambodian laborers "invading" Vietnam seems rather ironic. However, it turns out many of the illegal foreign workers in Vietnam are Africans, who enter the country on tourist visas. . A poster on KI-Media argues: "Traveling to each country is part of freedom of human being, but government of Vietnam has strictly implemented its immigration law. Cambodia is really slack to enforce the laws. Cambodian leaders are drunk of entitlement, power, money and reputation... Vietnamese travelers will increase in the income of local Cambodians? Of course, no empirical study related to this assumption of yours. But what we have seen in everywhere inside Cambodia is that many business places such as bus stations, market places, fishing lakes/rivers, and tourist sites are full of Vietnamese..."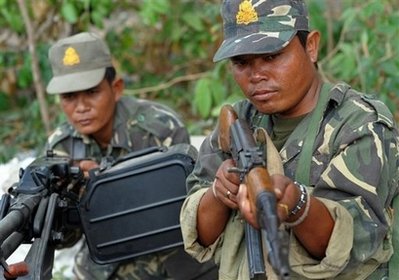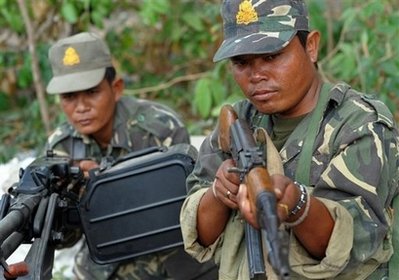 Teaching English


The Cambodian teaching semester normally starts on September 1, so it is best to start looking for work before then. The Staff Room at Khmer 440 is a good place to search.

American Academic Associates: .
Teaches business English.

Angkor Hospital for Children: Siem Reap. Phone: (099) 610 885. Email: hrd@angkorhospital.org. Webpage: click here.
Have advertised for English teachers in the past, to teach staff English.

Apple American School: . Webpage: click here.
Some kind of kindergarten.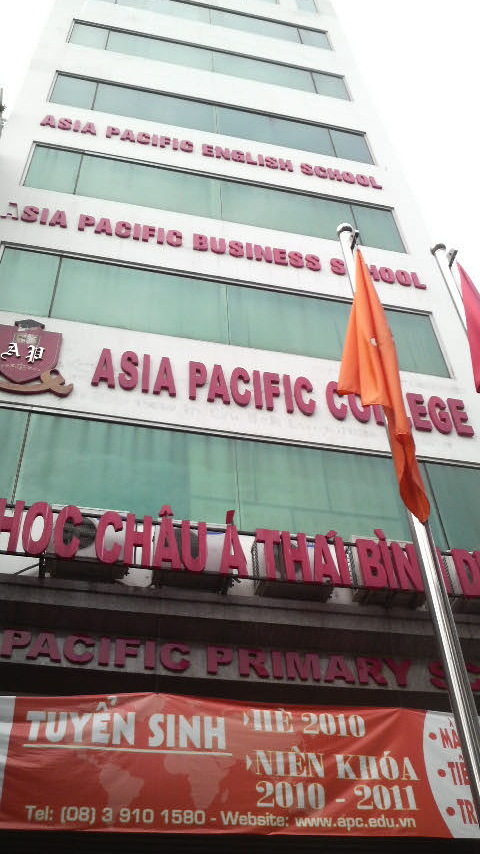 Atlanta Language Educator: 2 Cao Thang Street, Ward 5, District 3, Ho Chi Minh City. Phone: (84/8) 3818 1881. Webpage: click here.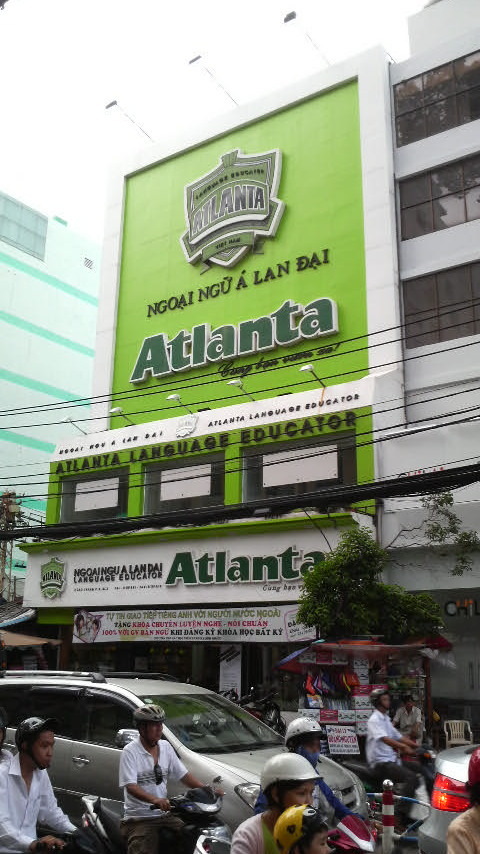 Bible Education Center: 17 Street 212, Sangkat Phsar Doeumkor, Khan Toulkork, Phnom Penh (behind Mondial Center). Phone: (855) 023 881380.
Teachers use the Bible as a teaching material.

Bong Thom: website here.
As well as look for Honda Fury's and Yamaha 135cc motorbikes for sale, you can also find private students on this website. Just post your ads and wait for students to flood in (US$10 per hour seems an acceptable rate).

Cambodia Jobs: website here.
This is recommended by many as the best jobs portal in Cambodia. I joined the website in October 2012. When filling out your registration form, you can select what part of the country you would prefer to work and live: I chose Phnom Penh, Siem Reap and Koh Kong. CEC means "Communications English College".

Clever Learn: Various campuses in Ho Chi Minh City, Can Tho. Phone: (84/8) 3910 1580, etc. Webpage: click here.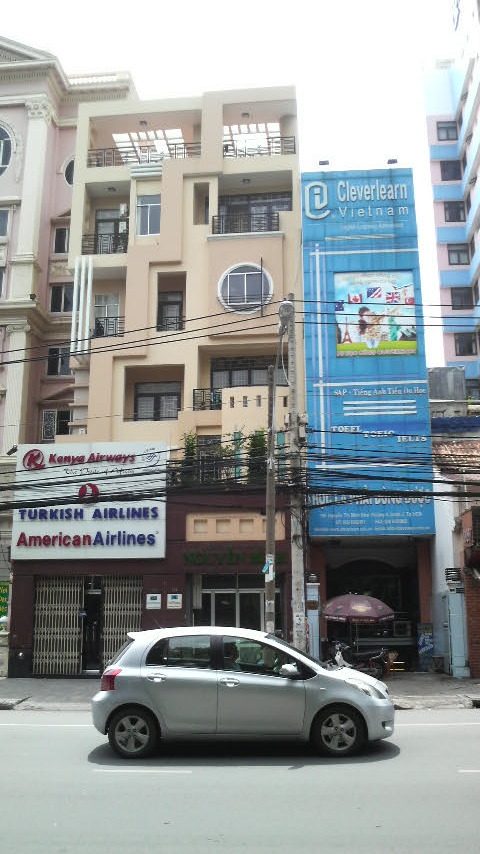 Cleverlearn have a track record of helping their teachers get their work permits according to Saigon Alive. The campus in the photo above is located right next to an office I hope to become well acquainted with in the future... the office housing Turkish Airlines and Kenya Airlines. EduWorld.
"The only place in Ho Chi Ming City that offers you premium services. Good quality at affordable fee," says director James Tan.

IEL International School: Primary Campus at Building 10, St.68, Sangkat Toul Sangke, Khan Russey Keo, Phnom Penh. Phone:(023) 42 60 28, (012/016) 807 803. E-mail: info@iel.edu.kh.
This school seems to be constantly on the look-out for conversational English teachers. And when I am in Japan I head over to the Tanpopo ("Dandelion") recycled clothes outlets in Ichikawa City (Chiba Prefecture) for one dollar items which actually look good (a lot of them are Uniquro throwouts.) This strategy has worked pretty well for the past two years, but I don't think I can keep my long distance relationship in Vietnam long distance for too much longer. Sooner or later I am going to have to make the move to Ho Chi Minh City. When I am there I can no doubt pick up work teaching English, but to supplement my income, I can also work online. Elance might be one of the online resources I turn to for sustenance and succour. This is the place to go if you want to freelance electronically, wherever you are in the world (a windswept railway town on the Russian steppes, or on the beach at Mui Ne!) As of December 5 2009, the site has payed out an astonishing $232,890,342 to freelancers in the following fields: IT (naturlich!), writing and translation (my strong suit), administrative support, sales and marketing, finance and management, legal services, and engineering and manufacturing.

International School of Phnom Penh: . Webpage: click here. LinkedIn Profile: click here.
I am following this school on LinkedIn right now.

KSP International School: #274, De Lapaix Street, Phum Steng Thmey, Sangkat Svaydangkum, Siem Reap City. Phone: 063 650 16 24. Email: hr_ksp@yahoo.com.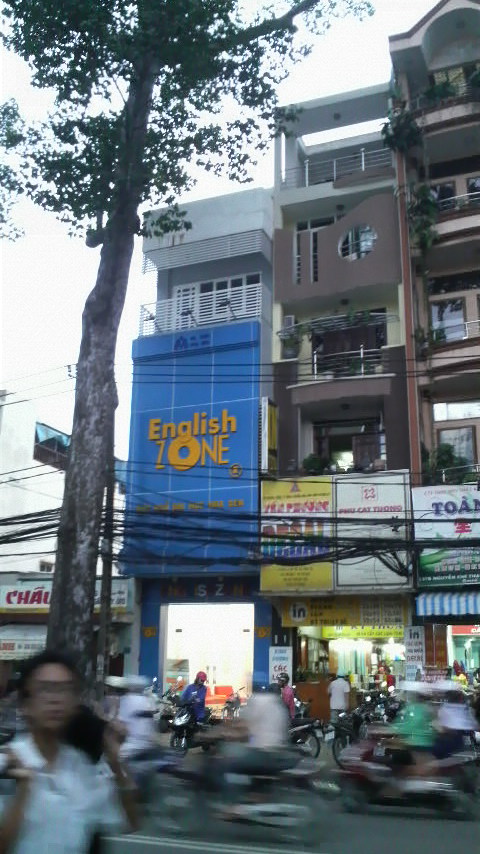 Cleverlearn have a track record of helping their teachers get their work permits according to Saigon Alive. The campus in the photo above is located right next to an office I hope to become well acquainted with in the future... the office housing Turkish Airlines and Kenya Airlines.

Golden Gate: .
Said to be a good school.

New World Institute (NWI): #22E St 51 & 154, Sangkat Phsar Thmei III, Khan Daun, Phnom Penh. Phone: 023 99 99 27, 098 99 28 28. Website: click here.
Large facility in the heart of Phnom Penh. I was in there this evening (January 8, 2010) just generally chilling and then it walks this blonde bird, who greets the guys who seems to be in charge there (Nathan). Nathan gets out a clipboard or something, bids her sit down, and then proceeds to conduct what sounds like an interview for an English teaching job. Nathan said he needed someone to start in the classroom on Monday morning (this was a Friday afternoon). While lounging in Le Pub on an earlier evening, I found an article in The Word magazine detailing the current best career options for expats. Along with teaching, flyer distribution was mentioned.

Pelprek: Not actually in the Mekong Delta according to what I have heard, but in the heart of cosmopolitan Sai Gon!

School for Future Leaders: International Primary School in Phnom Penh.
The principal writes: "A wise Cambodian proverb teaches us that to plant a tree, we must take care of the roots; to develop your children, we must nurture their characters. To this end, we have devoted our energy and time to incorporate SEE – social, emotional and ecological learning and leadership into the school curriculum. Through our OPERACY, Personal Empowerment and Leadership Program, your daughters and sons will acquire practical skills to resolve conflict, solve complex problems, make effective decisions, and more importantly, to develop the love, compassion, confidence and resilience to lead and serve others..."

Smart Brain Cambodia: House 64 Street Silver, Sovanna Supermarket.
According to an ad I read recently on the Cambodia Recruitment Agency, "Smart Brain Cambodia is new set up school deliver the education focus on brain development for children. We are now looking for a full time teacher." To apply for a job, Mr. Sokha at 012 707 993 or email sokhatop@yahoo.com.

Search for media and other kind of jobs in Hanoi at the The New Hanoian.

TEFL 360: Volunteer in Cambodia.

Total ESL: First Stop For All Your Second Language Needs.


Vietnam Works: .


Vietnam Works is the place I am going to start my jobhunting efforts when I arrive in 'Nam for my next T.O.D (tour of duty) at the end of this month (December 2009). The last time I browsed through there were 3721 jobs being advertised, in the following categories: accounting/finance (421), administrative/clerical (331), banking (253), civil/construction (289), executive management (234), Human Resources (183), IT hardware/networking (260), IT software (374) and marketing (340). Sounds promising, but is it... I mean, how well do some of these jobs pay? Since I am a former newspaper reporter from Australia trapped for 10 years in the English teaching circus of Japan, I was interested to dig deeper into Vietnam Works' databases, and see what kind of media jobs were on hand. I found plenty of them available in both online and offline capacities. For example: news assistant at Reuters newsroom in Hanoi (4th floor, 8 Tran Hung Dao). Must be bilingual in Vietnamese and English. At least I am bilingual in one of them. There is no salary designated here although it claims to be "competitive", but competitive to whom? I get the feeling that I am looking in the wrong categories here. A search realignment, and I find something more promising: the expatriates job division! There are not quite 3721 jobs being advertised in here, but there are a respectable amount. In the teaching English industry: "As an affiliate to the Ministry of Foreign Affairs, CEFALT is an English-teaching institute aimed at creating a perfect learning environment, using the best teaching techniques including frequent communication with native speakers and cross-cultural exchanges. CEFALT is under the institutional and academic supervision by Ho Chi Minh City Foreign Affairs Office and the Institute for International Relations respectively. Cefalt offers training programmes in international relations; legal, protocol and negotiating techniques and skills; foreign languages to government officers and all who demands..."

Discover ELT Vietnam.
Vietnam Language Corps.
---
JOB BOARDS
Pelprek: .
View Khmer: http://www.viewkhmer.com/.
A few jobs listed here, mostly aimed at Khmers, although there are also positions for English teachers, language exchange opportunities and the like. The jobs are sourced from larger online sites like Pelprek.

The queues at the Diamond Plaza cinema have been recommended.

Life of an English teacher in Vietnam: http://yarrvietnam.wordpress.com/.
A Pirate in Vietnam writes: "After several months of not having a clear schedule or knowing how I was going to get money, I have finally settled into a few really good teaching jobs. The first job is a corporate one I have had since February. I wear a suit and teach employees of a construction company. There are two classes; one is a higher level class with employees who are a few years older than me, and there is a beginner class with civil engineers who are pushing 60. The beginner class is actually the better of the two, my boss, Mr Zu (how it is said not spelled) sits in and translates when necessary. This is good because while their level is very low, they have a lot to say. The reason I like them so much is because they pretty much take the conversation to the gutter whenever they get the opportunity, which gets them laughing hysterically and allows me to teach words like 'brothel' as one of the students apparently went to one in Thailand and announced this to the whole class.
"In contrast to the 60 year old men, I have a class at another center with what are known as 'super tots' they range from 4-6 years old, and yes they are very cute. In fact Asian kids are much cuter than white kids and I suspect I will think most children are very ugly when I return to the states. The super tots are not very smart and forget the words about five seconds after you teach them -- but my super tots think I am awesome and that is good because it means I get to keep my job which is what really matters. I am actually really happy with the super tots center for a great many reasons; I get to teach older kids as well, they know how to treat foreign teachers, they are professional, while providing a laid back atmosphere, which means I get to wear shorts! (This is awesome because the average temp has been about 95 for the last month) and the teaching assistants are all very attractive women under the age of 27, and none of the foreign teachers look like pedophiles (finding a center without creepy foreign teachers is DAMN hard).
"I also teach 3 Japanese siblings in private lessons, one day for each kid. They have really awesome names like Takahito and Akahito. I really enjoy saying their names and asking them to write really fast in Japanese (which is funny as hell to see if you never have). Takahito is 9 and an OK student Akahito is 7 and a really funny little kid, but the girl is like 14 and has an attitude, I have started teaching her about art history in English because it is really the only thing she seems interested in..."

Since I have lived in Japan for close to 10 years (as of September 2010), I kind of like the idea of teaching Japanese kids in Ho Chi Minh City. I am sure it will happen someday. For some reason, however, a lot of the foreigners who end up working in Vietnam previously did time in South Korea. Saigon Alive seems to be one of these folk. Alive suggests hanging out "a shingle in Phu Mi Hung/Q7 and teach Korean rich-dudes' wives for $35/hr over tea."

NETWORKING
#HackerSpacePP: http://www.hackerspacepp.org/.
Holds monthly Digital Drinks nights allowing you to meet others interested in digital marketing, design, development, social media, blogging and anything else digital. In the past, #HackerSpacePP has hosted discussions for such projects as Urban Voice, awebsite that provides a map-based visualisation of developments in Phnom Penh, based on the idea of crowdsourcing information.

COST OF LIVING CALCULATORS Expatistan: Compare cost of living in cities across the world.

I went through a mad phase in late 2011, feveshly comparing the cost of living in Sydney, Australia (where I was currently based), and other cities around the world... the results surprised me. Xpatulator: Compare the local purchasing power of your salary, as compared to that which you enjoy at home.

Xpatulator takes things further, and factors into the equation the particular needs of expats living in various parts of the world. It is a curious paradox that life in some developing countries is nearly as expensive as it is in the developed world, if you are a foreigner used to creature comforts (wine and cheese, English language education for the kiddies, etc). Xpatulator ranks Cambodia as the second cheapest country in the world to live in, with an inflation rate of 5.6 per cent. That is good news for those wanting to go hard native, like myself... on the other hand, the country attracts a hardship penalty of 40 per cent, for expats posted there by international companies. Perhaps it is just a front for laundering.

Just as in Japan (and Mumbai, India), it is possible to find work as a model or TV "actor". The aforementioned Backwater Views reports in his August 2006 blog: "I was approached (hehe -- see I've already got the lingo going) by VUS school to star in the leading role of their English Speaking Club's Mid Autumn Festival play in two weeks. I'm playing Chu Cuoi, a character out of Vietnamese mythology, who has to rescue his girlfriend Chi Han from the moon or something like that, don't ask. There's going to be 200 teenagers or something like that so I'm quite scared. I've been to the tailors to get fitted for my traditional costume as well so I have to watch my weight for a while."

If you are looking for a TV or acting job in Vietnam, here are two resources: CreaTV and Sud-Est.

Backwater Views evidently worked for the Australian Centre for Education and Training. Perhaps I could end up working there someday.

Make your resmume work for you everyday, even when you are not even looking for a job -- that is the idea I have started building my online resume here. At CareerBuilder the motto is: "Your resume never gets a day off!"

RMIT International University Vietnam, has 6000 students studying in Ho Chi Minh City and Hanoi.

Some employers may require a police background check -- this can provided online here: Police background check with Apostille http://www.apostilleinfo.com/.

Karl Johnson is teaching English as a Second Language in Ho Chi Minh City Vietnam. For more information, contact her to find out how you can teach ESL. She says she'd happy to help you with more information:
One Minute Teacher, or One Minute Teacher on Twitter.
New visa rules leave expats bemused.

I suppose it is a reflection of their national personality, but Vietnamese football looks rough and anarchic to me. There are plenty of players, especially African players, trying to get into the action.

Documentation


From Saigon Alive: "If you don't have a CELTA or TEFL and/or teaching experience, you can come here and find work, but it may be difficult to situate yourself easily for a Work Permit (WP). If you have an English degree (the kind where you read and write about English Literature for a couple of years) or Communications, you may be able to pull this off, but bring authenticated transcripts to prove it's an English or Communications degree. A BEd is guaranteed gold. An MA is okay; good if it's in Ed or Comm. I have an English Degree, an MA in Communications and an Advanced Certificate in Education; no CELTA. I do respect the CELTA program, though. Good entry-level prep/weeding out tool..."