TOKYO DINING GUIDE - ikea
Swedish Food (Funabashi, Chiba Prefecture)
WHILE I HAVE BEEN YEARNING TO RETURN TO EUROPE FOR YEARS NOW, CONDITIONS IN MY LIFE HAVE KEPT ME CONFINED FAIRLY FIRMLY TO ASIA. Hopefully I won't be locked into this pattern forever, but for the meantime I have been forced to make the most of it, and enjoy having my miles clipped. In the process I have discovered that even if you can't make it to Europe, there are certain places in Asia which have a pseudo-European scene, which can make you feel like you are almost there. If you like Drum&Bass music you don't have to go all the way to London to hear it, since many of its best DJ's have migrated to
Khao San Road in Bangkok, Thailand
. On the more sedate side, Japan is full of tiny European theme parks, like
that resort in Nagasaki which pretends to be a Dutch town
, which can simulate the feeling of being in a foreign land. The Ikea showroom in Minami Funabashi, not so far from my house, is the latest European portal to open in Tokyo. Well, it is not quite in Tokyo, but it is close enough (in the adjoining Chiba Prefecture). It is also not quite a portal, more a celebration in consumerism. But it is close to my house, and there are actually real Swedes working here (and shopping, too.)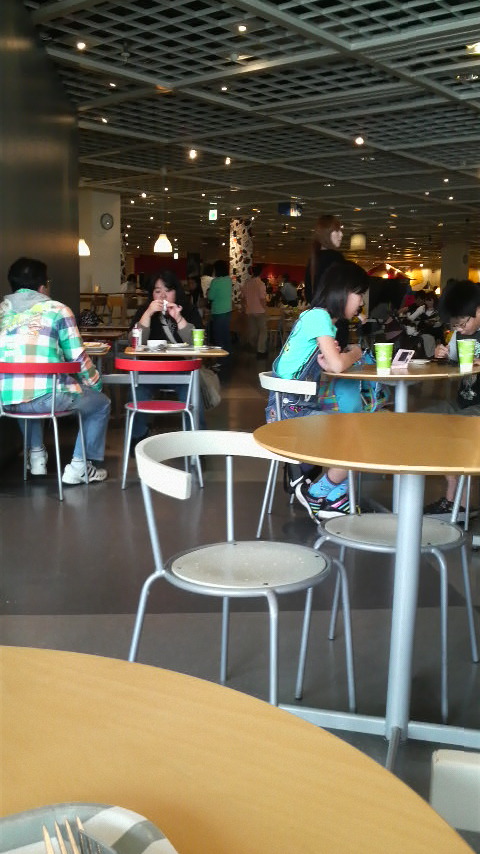 Of course the setting, amidst the concrete wastelands of Chiba Prefecture, is about as un-Swedish as you could imagine. The Minami Funabashi complex is one a dozen the Swedish furniture giant plans to open across Japan, and is actually more a warren of mini-showrooms, each built the size of a typical Japanese room. I got flushed from one showroom to the next by the heaving crowds, starstruck by the Swedish minimalism. But my destination was the massive foodcourt on the second floor, where I had heard there were Swedish goodies like meatballs and roast beef to be had. This being Ikea after all, you had to grab a tray and assemble your own lunch, then take it to the check-out.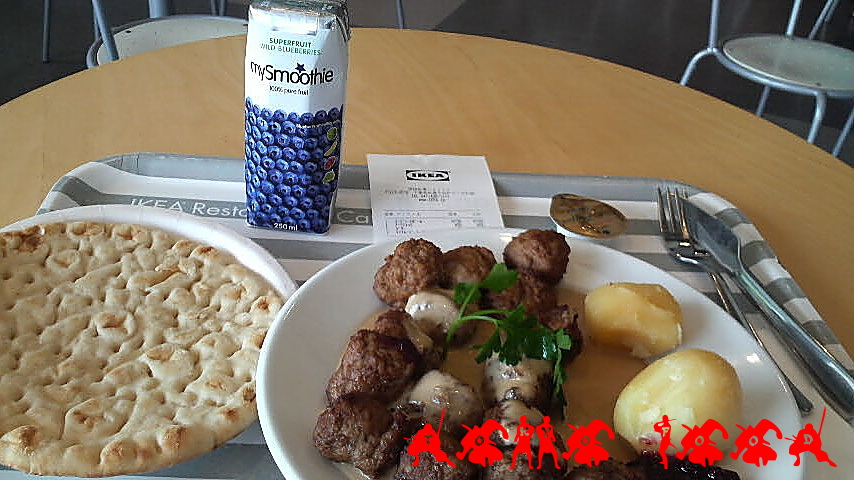 The roast beef was tempting, but in the end I asked for a plate of meatballs in a lush brown sauce, plump potatoes, and what was described as "soft Arctic bread". Do they really make bread in the Arctic? Apparently so, and at Ikea it also goes by the name
Hallakaka
. I washed it all down with a blueberry smoothie, and further vitamins came from the
lingonberry
relish accompanying the balls. The way Peruvians talk about the word aji, it makes me think that they imported it from Japan. I could be wrong in this.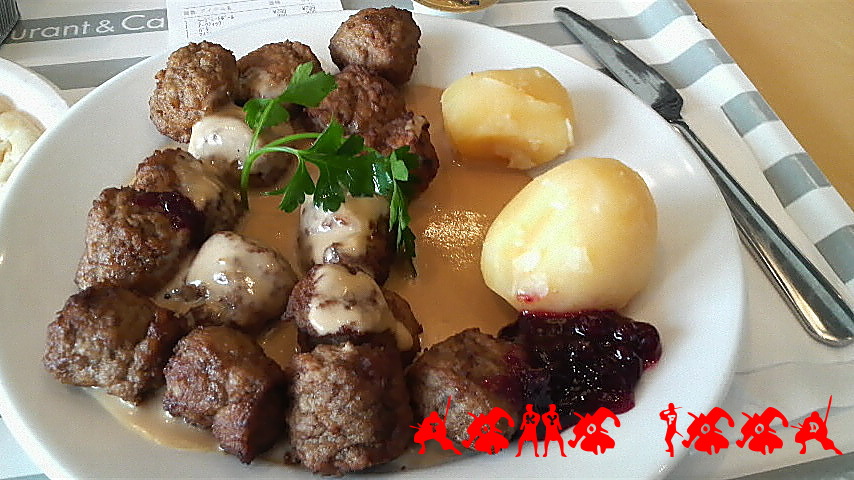 I have been a fan of Scandinavian food ever since my roast chicken dish in the vicinity of
Christiana
, Copenhagen, in 2003. I was sick at the time from my meager diet of Japanese sardine cans and tobacco-mixed marijuana, which I had picked up on Pusher Street. I had vomitted all over the grass. That's when I decided I needed a real meal, and the roast chicken fit the bill. Served by some Indian/Arabic guy on the edge of the madness. It perked me up, and encouraged me to make another expedition into Christiana. Now whenever you are walking in Copenhagen or hanging out in the restaurants you will see depictions of the typical Danish dinner, and to me it looks like a couple of button potatoes, some meat, and assorted veg. Just like the typical dinner in my native Australia, except in Scandinavia it looks a lot more cuter.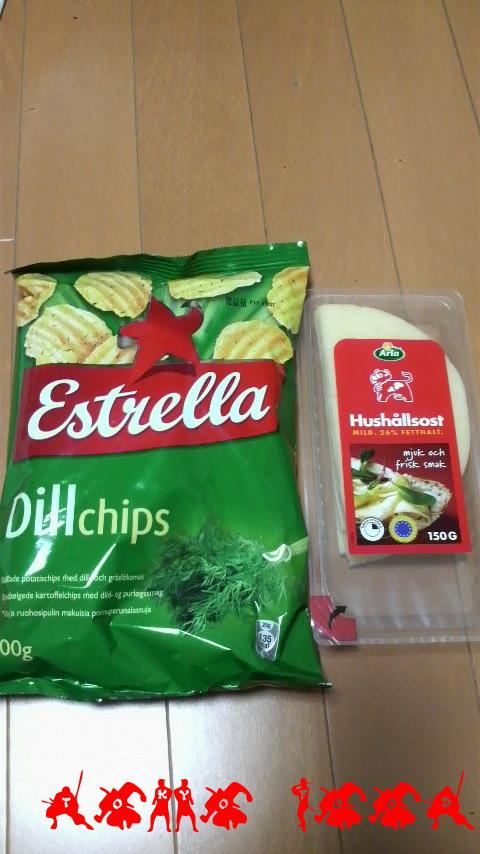 The food court is on the 2nd floor of the Ikea showroom at 2-3-30 Hamacho, Funabashi City, Chiba Prefecture -- the phone number is 047 (436) 1111. A typical dining experience costs about 1200 Yen per person.