SOME TIME AGO RUSSIAN COSPLAYER KATYA LISCHINA WAS DISCOVERED ON SITES SUCH AS 4-CHAN AND QUICKLY BECAME AN INTERNET CELEBRITY, ATTRACTING THOUSANDS OF SWOONING FANS. Many observers claimed that her exotic beauty could only be explained by a part-Japanese parentage. We all know that Japanese women are the most beautiful specimens in the universe, with Russians not far behind... but imagine what happens if you mix Russian and Japanese, what kind of hotness does that create? Cuteness overload, as it turns out... but it soon became apparent that the story was not true, and that Katya was just an ordinary Russian girl, albeit an exceptionally attractive one. A girl with a fascination for Japan, it seems, and Japanese culture, but no authentic Japanese blood in her veins. She is not the only one... from St Petersburg to Yuzhno-Sakhalinsk, Russian girls are turning Japanese, as the old song went, without any biological explanation!

A Russian themed maid café has opened in Tokyo, with girls in Soviet army attire and other clichés. That is all well and good, but where do you meet Russian girls when you are in Japan? Where can you pick them up? And what are Russian women like, once you start dating them? I am afraid I don't have personal experience to back this up, but from what I have seen and heard secondhand, it seems more likely that the Russian girls will approach you, if you are in the right time and place. Russian girls leave the Filipino girls for dead in their aggressive and manipulative approach to looking for a husband or boyfriend. (I hope that doesn't smack too much of racism!) You have to call a spade a spade, and as I have explored the world, I have found that (surprise surprise!) people in one country often have a completely different personality from the people in the country next door. Is it stereotypical or racist to say that Japanese people are quieter and more polite than Chinese people? It is an undeniable and obvious fact that Japanese people have mastered the art of politeness and respecting the other, while Chinese people often don't give a damn. That is not to infer that Chinese people are inferior, only different. And Russian women are different from all the other women of this wide beautiful world, that so much is plain. This website is an attempt to explain how different they are, using various sources. If anyone wants to disagree with me, I would happy to print their opinion online!

One case in point: in October 2004 a Russian woman who dropped in at my house to visit this Canadian guy (let's call him J.) who I was living with at the time, and she told me a little of her background. We were living together at a place called Liberty House just off the Showa Dori roughly between Iriya and Uguisudani Station, I had been there for about four years, and J. was a newcomer in every sense of the word. But he was learning much faster than me. The Russian woman said that she used to be married to a Japanese guy, but she got divorced. She was working as a hostess (because everyone wanted cute sexy Russian ladies, the Japanese being no exception), and she complained that the hostess business had taken a hit in recent years, due to the decline of the Japanese economy. She mentioned her visa was running out, and I figured she was kind of accessing her options. By the way, she came from Vladisvostok, which I thought was cool, because I had never met somebody that part of the world. I figured she had come to Japan since it was in her neighborhood and that it was a good place to make money. The grand irony was, although she wasn't particularly good looking, she thought she was pretty hot, and wasn't afraid to proclaim the fact. She told me: "Russian women are so sexy. You should come out with me and my friend. Come on, let's go to Roppongi, it's Halloween." But I held fast, because the girl was dodgy -- too old and too dodgy, I couldn't trust her. I am not interested in Russian women (even though a lot of men swear by them!) Japanese women are good enough for me!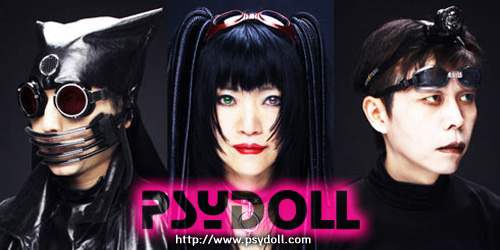 My personal experience with Russian women is sparse (at this time at least), and my experience with Japanese women is also pathetic. That said, I have heard that there is a club in Kinshichou (east of Asakusa, near the banks of the Sumida River) called Silver Fox which specializes in Russian and Lithuanian women. In Ueno proper, right next to the north side of the Ueno Park, there is a club boasting an all Russian hostess staff, some of whom can be seen on warm spring nights advertising the place on the street outside. In 2007, when we were all working together singing on the phones in Shinjuku, J. Crystal Meth (of Prison Japan fame) and I went to a hostess bar in Roppongi. We were asked to order girls upon our arrival. I asked for a Japanese girl, and J. and Meth asked for eastern Europeans. Meth got a blonde Romanian I recall; I can't remember who J. had, but I am pretty sure she was a Slav. Once again this proves my point: in spite of all the beautiful black haired Asian beauties in the world, some men just prefer eastern European women. Meth's brother Garnet Mae does too, evidently: he was married to a Pole. The sweet tasting Miho wasn't enough to satisfy him. In any case, the Japanese girl I was sitting with at the club was really nice and won me over but then I suppose that is their job! Was she Japanese though -- or was she Mongolian? I can't quite remember. There was a pole dance at one point in our stay which J. would later describe as "lame". Or words to that effect.
Many Japanese men dream of marrying a Russian woman. There is even a website -- Kaiwa Club -- offering "know-how" on how to net a Russian girl.
Anyway, backtracking to the Siberian lady I met at my house in October 2004 -- it turned out that because she was divorced she lost her Japanese visa, and she had to go to South Korea instead to make her bread. Like Japan, South Korea is a magnet for Russian women hoping to make their fortune. The Marmot's Hole tells a story of a restaurant in Seoul which allows visitors to 'appreciate a sleeping, well-proportioned Russian beauty, in a glass booth while they eat.' According to the blog, quoting a Korean newspaper: "As soon as one enters the unnamed restaurant in Cheongdam-dong, Seoul, one's attention is immediately drawn to the glass booth in the middle of the restaurant. If the hermetically sealed glass booth's curtains are drawn open, the image of a long-legged Russian beauty, laying enchantingly in shorts and a sleeveless shirt, is revealed.
"Mr. Han, the owner of the place, said, 'As a way to break out of a business slump, we built the thing so that diners could experience both dining and visual pleasure through peeping at the beauty in transparent glass. After getting the idea from a restaurant in California, he opened his Cheongnam-dong store in March, and is now planning to open franchises in Apgujeong-dong and Jeju Island."
On January 20 2006 (when I was no doubt shivering in Tokyo with my girlfriend at the time Chie) I got an email from the owner/manager of the house Jeremy and I had shared: "At the Indra New Delhi airport, I encountered one AZEL woman, not really Russian but former Soviet. Her face is like Osman Turkish empire feature. As she has few hours to wait for her flight back to Baku, so do I, we conversed a lot."