+ - + - + - + - + -
» Beijing Capital Airport
» Budget Flights and No Frills Airliners in South East Asia
» In Transit in Singapore
» Kuala Lumpur International Airport
» Singapore's Changi Airport Guide
» Shopping in Singapore: Best Denki
» Star Alliance
» Study in Singapore
» Suvarnabhumi Airport in Bangkok Thailand
» Watch Out for Travel Club Scams
---
Maps

Interactive photographic map of the entire world!
---
Asian Attractions
Vietnam Girls
---
Suwon, South Korea
---
Akihabara Maid Cafes, Japan
---
Bollywood India
---
Hindu Gods
---
---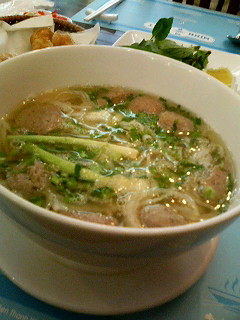 Ho Chi Minh City Restaurants
---
STAR ALLIANCE


ANOTHER SEASON, ANOTHER SUCCESSFUL TRIP TO SOUTH EAST ASIA -- AND ANOTHER 8000 OR SO MILES FOR MY KRISFLYER STAR ALLIANCE CARD. Miles I am sure to redeem in the future, to invest in further successful travel.

EVERY JOURNEY BEGINS WITH THE FIRST STEP, AND THE ROAD GOES EVER ON. The best way to make it is mile by mile. It is like I have only been back a couple of weeks, and I am already dreaming of where I want to go next: Jamaica on Negril Bay, or back under the midnight sun. Can Star Alliance get me there? Aside from the US and UK ¡°Business Traveler Magazines¡±, the coveted accolade was also accorded the world¡¯s leading airline grouping in a study conducted by Skytrax, one of the world¡¯s top market research companies in the travel business. Air Canada, together with its regional airline subsidiary, Air Canada Jazz, provides scheduled and charter air transportation for passengers and cargo to more than 150 destinations, ¡­ more information Air China Limited is abbreviated as "Air China" and its predecessor, the old Air China, was founded in 1988. On September 30th, 2004, Air China Limited was founded in Beijing, .. more information Since the earliest days, the people of the South Pacific have been great travellers. Air New Zealand has continued that tradition, pioneering routes that link its Pacific region to the rest of the world. more information Now one of Asia's largest airlines, ANA's history began in 1952, when Nippon Helicopter ("NH") and another regional airline were established in the Japanese private sector more information Every journey begins with the first step. Asiana, took that first step in 1988 when it was introduced as the second flag carrier in Korea. On the occasion of its 15th Anniversary in 2003, ¡­ more information More than 40 years of excellent service in the heart of Europe. It all started on March 31st in 1958 when a Vickers Viscount, leased by Austrian, took off to London. more information In 1990, bmi celebrated its 60th anniversary, having been formed in 1930 as Air Schools Limited, a flight training school for RAF pilots. In the intervening years,¡­ more information LOT Polish Airlines, a company known in many countries worldwide, was established over 77 years ago §¢ on January 1st, 1929. LOT §¢ one of the oldest airlines, ¡­ more information The Lufthansa Aviation Group is one of the world¡¯s leading air transport corporations. It comprises more than 400 subsidiaries and affiliates, active in business segments¡­ more information Scandinavian Airlines System, SAS, was founded in August 1946 as a consortium of the national airlines of Denmark, Norway and Sweden. more information Incorporated in 1985¡¦Shanghai Airlines (hereinafter referred to as ¡°SAL¡±) is China¡¯s first commercial airline with multiple investments and was listed in China¡¯s Stock Exchange and issued A Share in 2001. more information SIA's history can be traced back to May 1947, when Malayan Airways operated its first commercial flight linking Singapore with Kuala Lumpur, Ipoh and Penang. more information South African Airways (SAA) is the leading airline on the African continent and consistently receives annual awards from numerous top-rated publications ¡­ more information Spanair was born, inspired by the philosophy of providing the best quality in air transport service to all its passengers. At present, after 17 years, the company is very proud ¡­ more information Swiss International Air Lines is closely linked with Switzerland in more than name only. Classic Swiss values such as quality, reliability and hospitality make flying with SWISS a distinctive travel experience. more information TAP Portugal is the leading Portuguese airline, established in March 1945 and in operation now for 60 years. Its hub in Lisbon is a key gateway into and out of Europe and a crossroads ¡­ more information Thai Airways International is Asia's leading airline, operating out of Bangkok, the indisputable aviation hub of Asia and one of the world's most popular tourist cities. more information United has a rich history, tracing its roots to 1926 and the historic flight of a predecessor company. Walter T. Varney initiated a contract airmail service from Pasco, Washington to¡­ more information From its humble beginnings in 1939 as All-American Airways - delivering airmail to Western Pennsylvania and the Ohio Valley - US Airways has grown to become one of America's great success stories. Thai International: A new gateway to Vietnam. THAI gives you the chance to see more of Thailand by offering a special pass that entitles you to fly to three cities for only US$ 199 Since 2000 I have made the following trips by air (excepting my flights around Japan for jobs and Iceland Express jaunts between Reykjavik and the West Land; remarkably, most of the balance has been with Star Alliance carriers. Think of all those points I was missing!):

2000
SYDNEY -- SINGAPORE -- TOKYO (Singapore Airlines / Star Alliance.) 7241 miles
SINGAPORE -- BANGKOK -- SINGAPORE (FinnAir / One World.) 1760 miles.
2001
TOKYO -- SINGAPORE -- SYDNEY (Singapore Airlines / Star Alliance.) 7241 miles.
SYDNEY -- BANGKOK (Thai International / Star Alliance). 4760 miles.
BANGKOK -- KATHMANDU (Royal Nepal Airlines.) 1385 miles.
KATHMANDU -- BANGKOK (Royal Nepal Airlines.) 1385 miles.
TOKYO -- LONDON -- TOKYO (British Airways / One World.)
2002
TOKYO -- SEOUL -- TOKYO (Asiana Airlines / Star Alliance.)
TOKYO -- BANGKOK -- SYDNEY (Thai International / Star Alliance.)
SYDNEY -- HONG KONG -- TOKYO (Cathay Pacific / One World.)
TOKYO -- HONG KONG -- SYDNEY (Cathay Pacific / One World.)

2003
SYDNEY -- SINGAPORE -- TOKYO (Singapore Airlines / Star Alliance.)
TOKYO -- SEOUL -- TOKYO (Asiana Airlines / Star Alliance.)
TOKYO -- SINGAPORE -- COPENHAGEN (Singapore Airlines / Star Alliance COPENHAGEN -- REYKJAVIK -- COPENHAGEN (Iceland Express.)
COPENHAGEN -- SINGAPORE -- TOKYO (Singapore Airlines / Star Alliance.
TOKYO -- TOTTORI -- TOKYO (Japan Airlines / One World.)

In 1952 SAS was the first airline in the world to introduce Tourist Class, a discounted ticket with certain conditions. The entire airline industry later followed suit. At the beginning of the 1980s it launched a new service concept for business travel, SAS EuroClass, and received the coveted Airline of the Year Award in 1984. Today, SAS develops products and services based on the watchwords of simplicity, choice and care. Emphasis is placed on providing travel service on the customer's own terms. One indication of how much this is appreciated by customers is the fact that the SAS frequent flyer programme, EuroBonus, was voted best in the world in a ballot of some 84,000 frequent travellers worldwide for the third consecutive year in 1999. With 21 million passengers a year SAS is one of the largest airlines in Europe and the 15th largest in the world. Each day SAS operates more than 1,000 flights. SAS was founded in the spirit of international cooperation. This same spirit was applied in May 1997 when SAS founded Star Alliance together with Air Canada, Lufthansa, United Airlines and Thai Airways International, offering convenient connections throughout an integrated global traffic system.

HOW FREQUENT FLYER PROGRAMS WORK?
As HowStuffWorks reports: "If you travel by plane at all, you've probably thought about getting a frequent flyer card so you can earn miles for free travel. Or, you may already have an assortment of frequent flyer cards riding around in your wallet. Today's frequent flyer (FF) programs offer benefits above and beyond free air travel. And, you can earn miles without even traveling anywhere. The frequent flyer program is an incentive program operated by an airline to reward customers for their continued loyalty. As a traveler, you earn free miles for the miles that you fly on a particular airline. The concept behind frequent flyer programs is that the airlines want their passengers to become lifetime customers. It is much more costly for the airlines to get new customers than it is to retain the ones they already have. So how do they reward you? The more frequently you fly with them, the greater your awards. Great Info for Travelers: How Airline E-tickets Work How Electronic Notifications Work How Mobile Ticketing Works Convert FlyBuys from Australia into Velocity Points (they often have a 25% bonus for performing this task). Velocity points can then be transformed into KrisFlyer miles (at a 1.35:1 ratio I have heard.) Sometimes KrisFlyer will give you bonus points for performing certain activities, such as shopping online. Interestingly, it seems possible to buy MenuLog vouchers on the KrisFlyer site. KrisFlyer points seem to be worth about US$0.015 each. You need to earn 50,000 miles per year to become a Gold member. It was an instant success. United Airlines almost immediately debuted their Mileage Plus program and upped the ante by offering an "enrollment bonus" of 5,000 miles! As expected, the other major domestic airlines soon followed suit.

Accrual Calculator: This calculator will help you determine the number of KrisFlyer miles you could earn when you fly to various destinations on Singapore Airlines, SilkAir or our partner airlines.
For example:
Tokyo (Narita) to Changi, Singapore: 3329 miles economy class, rising to 4994 miles for first class.
Sydney (Kingsford Smith Airport) to Singapore: 3912 miles (rising to 5868 miles for first class.)
You will need 15,000 miles to get a one-way flight from Singapore to Shenzhen -- hell, I am virtually at the 15,000 miles point now!
You only need 12,500 miles to get a one-way flight from Singapore to Ho Chi Minh City, according to results the last time I checked.



a m e r i c a n + e x p r e s s

FOR YEARS I HAVE PLAYED AMERICAN EXPRESS THE WRONG WAY... BY RACKING UP A TREMENDOUS DEBT AND LEAVING IT YEARS TO PAY IT OFF. Those days are coming to an end, my debt should be settled soon, but I am not about to cut up my Amex card whatever my mum might want. Contrary to what my mum might think, membership does have its privleges.



a n a + b e n e f i t s

ANA Frequent Flyer Benefits
This comes from my friend the very frequent flyer Kenichi of Tokyo Ryokan near Asakusa:
"Everything at http://www.anaco.jp/amc_e/.
If you are a Platinum Member (flew already 50,000 miles and more), then NRT -- JFK would give you a free NRT -- HKG flight. For economy round trip to JFK would give you NRT -- KTM (Kathmandu) on business class (one year open ticket.)
"Three (3) round trips to JFK (economy) would give you two (2) economy class round trips to SGN (HCMC) if you were a Platinum Member. Three round trips to Singapore (economy) would give you one economy class round trip to SGN (HCMC) if you were a Platinum Member.
"Travel more, get more!"


ONE WORLD VS STAR ALLIANCE.
Oneworld / visit Oneworld American Airlines British Airways Cathay Pacific Dragonair Finnair
Iberia: Boarding Area says, "Iberia is the only option for transferring AMEX miles to a OneWorld carrier, which is what makes them potentially interesting. Their award chart is distance based and the rates arenft nearly as favorable as ANA, for example, but they get the job done. This could be useful if you want to fly JFK to LHR on British Airways, for example. Since you canft use American Airlines miles for British Airways flights from the US, this isnft too bad of a value. A roundtrip JFK to LHR award in Club World is around 88,000 miles plus taxes and feed..."
LAN Malév Hungarian Airlines Royal Jordanian Qantas


VIETNAM AIRLINES
GIVEN THE FACT THAT MY GIRL LIVES IN VIETNAM AND I DON'T LIVE IN VIETNAM, I EXPECT I WILL BE GETTING PLENTY OF AIR MILES FROM VIETNAM AIRLINES OVER THE NEXT COUPLE OF YEARS AND BEYOND. For a price list of domestic flights around Vietnam (and it is cheap, believe me!) click here. May not be as cheap as the city BUT you certainly aren't ripped off. Did my research and bought a number of small electronic things at the airport saving me having to haul it around. The restaurants and food hall upstairs is double the price of the city but when the prices in town are S$3-4, whats S$8 when compared to other airports? Free internet is fantastic. The most exiting thing I found when I went back in March 2005 was free X-Box Live! But I didn't get a go coz my flight was soon and plus I would have to pry the controls out of the cold dead hands of the players."

Wrote one of the knowledgable writer-folks at Ft.com: "Bright, shining Changi Airport is one of the very few immigration desks I have passed through that offer bowls of sweets as you wait to have your passport examined - on my last trip, they were Fox's Glacier Fruits." And last but not least, SavvyTraveller writes: "I actually look forward to a trip to Singapore just for the airport. I've never seen anything like it. I'm in the orchid garden, home to a small pond and the soundtrack of chirping birds. It's a tiny island of plants surrounded by a sea of carpet right in the middle of the departure terminal. For something less serene, let's wander upstairs and take in a free movie..."

These writers have said it all, and better than I can say it myself. Changi Airport is cool. I can't wait until I make it down to the Singaporean island again, and enjoy a long layover at the airport.



b e s t + p r o g r a m s

APART FROM STAR ALLIANCE OF COURSE, WHAT IS THE BEST FREQUENT FLYER PROGRAM (IN ASIA AT LEAST?) A Smart Asia article by Libby Peacock looked into this very issue. Peacock wrote:

First thing to remember is not every flight will earn you miles. That discounted economy ticket may be easy on the pocket, but the low fare may gather no miles – or a vastly reduced percentage. With Malaysia Airlines¡Ç Enrich, certain discounted Economy fares earn 70 percent of miles. Cathay Pacific frequent fliers earn anything from zero to 50 percent flying discounted Economy. Group tickets may not bring the miles you expect (with Korean Air¡Çs SKYPASS, they only earn you 80 percent of normal Economy miles). With Flying Returns, the joint Air India and Indian Airlines FFP, promotional fares earn 70 percent of normal Economy mileage points. Some programmes are more generous than others. In March 2006, Virgin Atlantic¡Çs Flying Club implemented some changes, allowing members to earn miles on all flights, including the airline¡Çs lowest Economy fares. It also introduced mileage bonuses for Silver and Gold members. The only flights not qualifying for miles are ones bought with redemption awards in the first place. Fair enough.
"Royal Brunei¡Çs FFP, Royal Skies, has two elite categories above basic: Silver and Gold. It is one of few programs allowing members 100 percent of miles even for discounted Economy flights. Royal Skies frequent flyers get 125 percent of miles for discounted Business fares. Full-fare Business earns 150 percent. Qantas¡Çs Frequent Flyer has a minimum points guarantee: members earn at least 1,000 points on Economy, and at least 1,250 on Business or First. Singapore Airlines¡Ç KrisFlyer warns that certain categories of economy class tickets ¡Èare ineligible for mileage accrual¡É.
"China Airlines Dynasty Flyer members don¡Çt earn mileage for tickets sold at discounts of 50 percent or more. Free, infant, barter, charter, excess baggage, airline and travel industry discount tickets don¡Çt earn miles either. Always check with the airline or travel agent whether your flight will accrue miles..."

Several sites allow you to track your miles. I tested out a few, like UsingMiles.com, and ultimately went with AwardWallet. It is, quite simply, a game changer. It's a free, uncomplicated Web site that keeps all your mile balances, all your account numbers and all your passwords on one screen. It also lets you know when balances have changed and when miles expire, and stored passwords mean that you can log into your account with any airline's loyalty program's site with one click.



m a s s a g e + r e l a x

MANY READERS OF THIS SITE ASK WHERE IS A GOOD PLACE TO GET A MASSAGE WHILE IN SINGAPORE. It is a fair question, and I am obliged to offer a fair answer. Other readers, meanwhile, ask where is a good place to relax at Changi -- and I mean really relax -- while others want to know where to work out.

"The Ambassador Transit Hotel is bare bones, but offers much better sleeping conditions than any airplane bed, flat recliner or not. It can be difficult to book a reservation ahead of time, but there are a number of economy rooms, which are rarely fully booked, and even when get a room within an hour or so of waiting around at the desk. The regular rooms have between 1 and 4 beds, a small desk, television, and bathroom. The economy rooms are smaller, some do not have a television, do not have a separate bathroom, but are adjacent to the gym, where there are a number of shower rooms.
There is an important distinction between air miles or points, and ¡Ètier¡É or ¡Èstatus¡É miles or points. Most FFPs work along similar principles. Air miles or points (earned by flying or buying services from FFP partners) make up the ¡Ècurrency¡É you need to redeem tickets. Tier or status miles, on the other hand, collected through actually flying, allow you to progress to higher membership levels within your programme. The higher your level, the more benefits you get (typical perks include extra baggage allowance, dedicated check-in, the use of airport lounges, priority waiting lists, priority for upgrades and so on). Several programmes have three elite tiers above basic, although some, such as Malaysia Airlines and Thai Airways International, manage quite well with two. Members of Cathay Pacific¡Çs FFP, Marco Polo Club, earn ¡ÈClub Miles¡É that are used to determine their membership tier (20 club sectors or 30,000 miles for Silver, 40 sectors or 60,000 miles for Gold and 80 sectors or 120,000 miles for Diamond). All Marco Polo club members are also enrolled in the Asia Miles program (www.asiamiles.com), and it is Asia Miles that can be redeemed for flights or other awards. Here is where it becomes potentially confusing: Marco Polo members can also earn Club Miles when flying with other OneWorld partner airlines, while Asia Miles can also be earned when flying with Cathay¡Çs 17 Asia Miles airline partners. Similarly, Qantas Frequent Flyer ¡Èstatus¡É credits are separate from frequent flyer points. The number of status credits you earn is determined by cabin class and distance flown – the more credits you earn, the sooner you can achieve a higher status. Qantas Frequent Flyer, with Bronze (entry level), Silver, Gold and Platinum cards, is the largest FFP in the Australian region, with over four million members. Partner airlines include OneWorld alliance members such as Cathay Pacific and British Airways. AIR CHINA

"Use of the terminal 1 transit hotel gym, showers, and swimming pool are included in the room charge, but can also be purchased separately. The transit hotel gym has a fairly new Precor treadmill (was finally replaced this spring), a stationary cycle, and a few weight machines, and a rack of dumbbells. The shared gym showers are much nicer than the ones in the rooms. They're equipped with glass doors and soap dispensers, while the ones in the rooms have just a curtain, with a drain in the floor (so the whole bathroom floor gets wet), and little packets of soap (which are hard to open).
"The swimming pool is on the roof of the building, and is accessible through the Terminal 1 gym. The pool doesn¡¦Ž½E¡¦Ž½E¡¦Ž½E¡¦Ž½ft open until something like 9am, so I¡¦Ž½E¡¦Ž½E¡¦Ž½E¡¦Ž½fve only used it on a couple of occasions when my outgoing flight was delayed.
"The Terminal 2 transit hotel doesn't have a gym, but the separately operated Plaza premium lounge and gym nearby is much nicer than the Terminal 1 gym. The desk can also supply you with exercise clothes, although you still need to bring your own running shoes. Their gym has several nice treadmills, along with a newer weight machine, hand weights, and mats for yoga. They also have showers, nap rooms, oxygen therapy, and a lounge with snacks."



c h a n g i + t e c h n o l o g y

ONE OF THE OUTSTANDING ASPECTS OF CHANGI INTERNATIONAL AIRPORT IS THE ABUNDANCE OF HIGH TECH GIZMOS WHICH CAN BE USED FREELY (AND FOR FREE) BY PASSENGERS. The e-hub on the second floor of the Transit Lounge, for example, VoIP (Voice Over Internet Protocol) capability, or IP phone technology. In other words, you can simply touch the screen to: make a free local phone call (international calls can be paid for by credit card), send free SMS to your friends, send free e-mails with video and/or voice, send free e-cards with your photo, print your personalised luggage tags, read the latest news and so on.

Changi International Airport has great tech throughout -- that so much is a given. But of course great technology doesn't mean squat, if you don't have the personality to back it up. Friendly staff and colorful characters are necessary to complete the equation. Below I want to recreate one of my more eccentric experiences at Changi International Airport -- my encounter with a mad fundamental Christian preacher who also happened to work at the airport. It happened in the transit lounge.



c h a n g i + c o n v e r s i o n

CHANCE ENCOUNTER WITH SINGAPORE AIRPORT'S RESIDENT MAD BORN AGAIN XTIAN, AUGUST 2003:

The offender in question was Chinese, blotch-faced --- an employee of the airport taking an evening break. He seemed over-eager to get in a conversation with me, too friendly or something. I should have known I was heading for trouble. But poor old, trust everyone me. He obviously picked me for a sucker. Within a couple of minutes, I knew I had fallen in with a madman. Of the born again variety, no less.

"Are you ready to accept the Lord Jesus Christ as your personal saviour and the master of your life? Are you ready to accept spiritual life?" He ground his finger into my breastbone, real aggressive-like. Other passengers in the terminal were turning to look at us.

Thai e-Travel After years of promise, the dream of 'paperless travel' in Thailand has finally been fulfilled. Its now possible to book all of your travel in and around Thailand through the internet. Although not exactly paperless, you can nonetheless make all your arrangements by yourself, at your own convenience, without relying on a travel agent. We tested out this new ability on a research trip to Chiang Rai at the end of March 2003. We travelled by Thai Airways from Bangkok to Chiang Rai using their newly introduced 'e-ticket' capability. We stayed at the Dusit Island Resort, which we booked through our travel partner Agoda. Finally, we wanted to see the Golden Triangle and Chiang Saen, so we booked a day-trip from our other partner Viator. We're happy to say that we didn't encounter any problems with any of our bookings. We did glean a few pointers which we've included in the details below. Air Travel: Thai Airways We booked our air travel directly through Thai Airways' web site. When checking schedules, flights on which you can use e-tickets are marked with a big 'E' next the flight numbers. Most, if not all, domestic flights are eligible for e-ticketing. As you continue through the booking process, you'll be given the option of using e-tickets. If you go with the e-ticket option, you'll be asked for your credit card details. Once you complete the process, you'll receive an email right away regarding your requested flight plans. However, it will take another 24 hours or so before you receive full confirmation of your booking. Its a good idea to print out this email and bring it with you on your travels. At the airport, you go to the regular check-in counters where you're required to show your passport or other picture ID along with the credit card you used to pay for the flight. This last bit is a security measure to make sure your credit card details haven't been stolen. The printout of the email is handy when checking in, since it has your flight details on it. Its worth noting that Thai Airways now also has electronic check-in. If you don't have any baggage to check, you can just swipe your credit card or Royal Orchid (Thai's frequent flyer program) card at any one of the e-Service machines, and you'll receive your boarding pass. Hotel: Agoda Agoda is one of our oldest partners. We've used them to reserve rooms for our own business and pleasure travel manyyou want. Specify the dates needed, and within two days you should receive a voucher via email. In our experience, most hotels have never asked for the voucher, but you can never be sure, so always print it out and bring it with you. Day Trip: Viator The final part of our e-adventure was to book a tour from Chiang Rai up to the Golden Triangle and Chiang Saen. You can do this through tour desks at most hotels or sometimes at travel agencies in tourist towns. However, waiting until you get to your destination to book tours can be very hit and miss, and you can never know how much the tours will cost. By booking in advance with Viator, you can be sure to get the tour you want, and you can budget your trip mor effectively. After selecting the tour(s) you want, you'll need to provide the name of your hotel for pick-up (this means, by the way, that the logical order to book things in is: flights first, then hotel, and finally tours). As with the hotel reservation, you'll receive a voucher by email for your tour within about 48 hours. Viator also has a feature to allow you to check the status of your tour booking and print the voucher online at their web site. You will need the voucher to give to your tour guide when they pick you up, so be sure to have it with you.



n e g a t i v e + e x p e r i e n c e s

SAID SOME POSTER SOMEWHERE -- "I flew South African in 2007, the miles never posted and US demanded the original boarding pass before they would post the miles. In December 2007, I flew Thai Airways in first class within Thailand. The miles never posted. I did not even bother to send in the boarding passes." . My outward flight had such a tight connection I had no opportunity to enjoy any of the facilities. As a Star Alliance Gold card holder I looked forward to experiencing the hospitality of Singapore airlines and hoped that the service they offered on the ground was equal to that offered in the air. Unfortunately I was left disappointed on both counts. The airport was crowded with very little seating available even at 4am, I found the large selection of shops offering pretty much the same selection as one another and the layout was confusing and cramped. Regarding the hospitality of Singapore airlines, as I approached their business lounge I was quickly turned away and instructed to visit the dedicated Star Alliance lounge. On entering the lounge the attendant in true Singapore style was welcoming and helpful; I requested a shower which was my main reason for visiting and was informed showers were available inside the lounge and given a towel and toiletry kit. I entered the lounge to find it extremely small for such a large hub and a major alliances lounge. There was not even an attendant to clean the shower between customers! The food and beverage selection was atrocious and no reading material was to be found.

1,000,000 Mile Club: See http://gcmr2005.blogspot.com/2005/11/1-million-miles.html. ..



v i s a + n e w s

SOME NEWS FOR TRANSITEES FROM CHINA AND INDIA: For a limited period starting from 1 October 2005, 96-hour visa free transit facilities (VFTF) will be available to PRC and Indian nationals without the need of letters of guarantee by airlines if they are in possession of a valid onward air ticket departing within the next 96-hours and satisfy the following criteria:

AEROFLOT FREQUENT FLYER PROGRAM
To claim for Miles earned for the Partner Airline¡Çs flight a full set of travel documentation is required: copy of the ticket (in case of E-ticket its printed copy) and original boarding pass should be sent to Aeroflot Bonus Center. AeroMexico Air France KLM Alitalia Continental Airlines CSA Czech airlines Delta Korean Air Northwest Airlines Kenya Airways Air Europa Copa Airlines China Southern The 96-hour VFTF is eligible to PRC and Indian nationals who are in transit to or from any third country. However, transit passengers who satisfy the above criteria are not guaranteed entry but are still subjected to Singapore's prevailing entry requirements. Transit passengers who satisfy all the above requirements and allowed entry will be granted a stay of up to 96-hours (4 days) in Singapore. Extension of stay for transit passengers under this VFTF scheme is strictly not allowed. * More countries may be added. Please check with the Singapore Visitors Centres at Changi Airport for more information. Uniquely Singapore Transit Adventure A seamless transportation network and efficient immigration clearance will put you in the middle of the action within minutes! Best of all, there are no airport taxes to be paid when you leave the airport to tour Singapore. From now till March 2006, we have lined up a series of exciting and enticing activities that promise to make your transit in Singapore truly memorable! With a variety of travel options like the Free hourly shuttle to town, Free city tour, Tourist Day Pass and Taxi Tour Guide, you will be spoilt for choices while transiting in Singapore. Apart from the travel options, transit passengers can enjoy a FREE snack voucher* OR a FREE shower facility voucher* for a refreshing shower after they return from the city. Simply collect your voucher from our Singapore Visitors Centres at the Arrival Halls of Changi Airport with your transit pass and passport for redemption at the following outlets: Shower @ Rainforest by SATS Changi Airport Terminal 1 #034-06 3rd Storey Departure/Transit Lounge Snack @ Brek Ristorante Changi Airport Terminal 2 #026-109 Departure/Transit Lounge Snack @ SPFG Boutique Caf¡¦Ž½E¡¦Ž½E¡¦Ž½E¡¦Ž½E Changi Airport Terminal 1 #025-02B Departure/Transit Lounge Terms and conditions - Only valid for transit passengers with transit pass and valid immigration stamp on passport as proof of having left the airport within a 24-hour period Not applicable to transit passengers on Free City Tour Not refundable or exchangeable for cash or in kind Not applicable with other promotions, discounts or vouchers
---

CROWDED WORLD
Contact us by email: coderot@gmail.com
phone: (090) 6039-9341 (JAPAN)



---