---
Asian Adventures
Grated Yams and Barley, Tokyo, Japan
---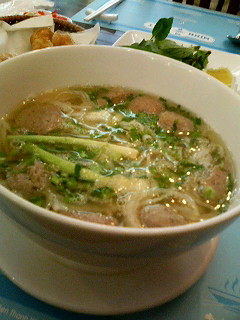 Ho Chi Minh City Restaurants
---
Pembantaian di Akihabara
---
+ - + - + - + - + -
» Asian Tourism Growth Despite Global Economic Downturn: 2012 Report
» Beijing Capital Airport
» Budget Flights and No Frills Airliners in South East Asia
» Getting a Massage in Singapore
» In Transit in Singapore
» Kuala Lumpur International Airport
» Malaysia Massage and Spa Guide
» Open Rice (Singapore)
» Singapore ODP
» Singapore's Changi Airport Guide
» Shopping in Singapore: Best Denki
» Study in Singapore
» Suvarnabhumi Airport in Bangkok Thailand
» Tripzilla
---
Singapore Airport Hub // Lost in Transit // Star Alliance, & Playing the Points Game


FOR A WHILE PEOPLE HAVE BEEN DEBATING WHICH AIRPORT DESERVES TO CALL ITSELF THE TRUE HUB OF SOUTH-EAST ASIA. Now, Kuala Lumpur Airport has a cool location in the middle of the jungle, but I wouldn't go out of my way to visit there. And while I have to confess that Bangkok's new Suvarnabhumi Airport is a grand and modern structure, it doesn't really compete with the old school style and opulence of Changi. What do I mean by opulence? -- I am talking about orchid gardens and swanky armchairs, free cinemas and rooftop bars. Miles and miles of corridors padded with soft carpets, leading to mysterious realms. These are the things which make Changi Airport an attraction in its own right, and a worthy place to hang out. Suvarnabhumi doesn't seem to have quite the same vibe. If I was strapped for cash and I had to crash for the night in the terminal to save money on accommodation, I would prefer to sleep at Changi. Oh, there are miles and miles of shops in Bangkok's new airport, and a spa and a bowling alley, but the atmosphere is stark rather than swank. Singapore is a no-brainer choice. If you have at least four hours to spare in transit, book a free two-hour city tour that takes in many of the delights of the republic (Raffles, Mustafa Centre, Suntec City, Little India, Kampong Glam, etc). Simply approach the Singapore Visitors Centres for more information, or phone 6472 7351. These tours are run daily at regular timings, and pre-registration is required. If you would rather do your own exploring, a seamless transportation network and efficient immigration clearance will put you in the middle of the action within minutes! That said, you don't need to leave the airport to have a great experience in Singapore. If you had six hours to spend in transit, you could start by doing some peoplewatching. Truly, what a kaleidoscope: shabbily dressed Australians with friendly faces, sunburnt French tourists wearing conical hats they picked up in Vietnam, doing the Mekong Delta. Blonde Scandinavian kids, Japanese businessmen sharp as knives. Whole posses of Indians in saris, Buddhist monks in flowing gold robes, from Myanmar and the Thai Kingdom. The last time I was in transit in Singapore, I saw a huge troupe of haredi Jews, dressed as sharp and black as the Japanese businessmen. If seeing the whole world in a microcosm is your thing, then you better think about stopping in Singapore, king of the trade routes. Being in transit should ideally be all about recharging (your body) and reconnecting (with the world) after all that time spent in the air. Sadly, transiting is hardly a relaxing experience in most airports around the world. Standing in lines and getting herded around by officers and officials barking irrational orders seems to be a common complaint, particularly in China. At Changi International Airport, on the other hand, you can take a dip in the pool, meditate in orchid gardens, or even get a pedicure. As the Changi Class magazine writes: "Shake off the jetlag from a long-haul flight with a dip in the Balinese-themed swimming pool at Terminal 1. Passengers staying at the Transit Hotel here can use the pool facilities for free. If you are not a guest, you can still do your laps for a small fee of S$13.90, which includes complimentary use of shower facilities, a towel and a non-alcoholic drink." For something a little harder, here are some of the treatments available in transit at Singapore Airport:


Cozy Slumberettes: Rainforest Lounge, Terminal 1.
Nothing calms the mind like the presence of nature, and there is plenty of nature in the Rainforest Lounge, Terminal 1. Visitors can take a nap in one of the slumberettes, or enjoy a relaxing aromatic salt scrub. Better yet, soak away the fatique from your tired bones in the designer jacuzzis. At just S$28 an hour, you will be wishing you had more time before your plane to Melbourne departs!


Scrub and Glow: Body Contours Nail and Spa, Basement 2, Public Area, Terminal 3.
This is a great place to charge up your complexion before stepping on to the beach in Phuket or Nha Trang, or wherever you are headed. Some of the luxurious spa treatments at Body Contours include the Tropical Fruits Scrub, Balinese Coffee Buff and Honey Milk Glow.


Tropical Comforts: The Ultimate Spa, Terminal 2.
As Changi Class reports: "We all know that long periods of air travel can dehydrate the skin and leave you looking and feeling, well, unattractive. Treat your tired feet to a pedicure or get a full body massage at The Ultimate Spa. Whatever it is, you will be feeling rejuvenated in no time."
YOU JUST HAVE TO LOOK AT THE FOOD SELECTION HERE AT CHANGI, TO SEE HOW COSMOPOLITAN THIS PLACE IS. The airport's inhouse Changi Class magazine wrote in its April 2008 edition: "Chilli crab, laksa and satay are some of the best loved dishes in tropical Singapore. Feast on these and other uniquely Singaporean delights right here at changi Airport."

Chilli Crab: Chen Fu Ji Noodle House, Terminal 2.
Locals in Singapore would baulk at the idea of eating cold crab; food aficionados here prefer their crustaceans stir-fried in a variety of spicy, piquant sauces. Chilli crab, which is served swimming in a tangy sweet but fiery hot gravy, is by far the most popular cooking style and is widely acknowledged as the unofficial national dish of Singapore (eds. note: right up there with fish head curry and chicken rice and all the others, of course, lah!)

Chilli Crab Dip and Chinese Buns: Hardrock Cafe, Terminal 3.
I quote this TravBuddy review, dated January 14, 2008: "The Hardrock Cafe in Terminal 3 on Changi Airport is worth searching for (believe me, we walked past it twice before finding it in the back of a niche, behind kind of an open living room, with couches and large TV sets.
"The atmosphere is nice and laid back, especially for a metalhead like me. There's plenty of space to sit, either in booths or ordinary chairs and when it comes to food, it still makes my mouth water. On our city tour we heard of Singapore's speciality, the Chilli Crab, and both of us really wanted a taste of that. Imagine our surprise when we found it on the menu! Chilli Crab Dip, served with Chinese buns. The Ceasar Salad on the side was of great value too and the strawberry milkshake was fantastic dessert. On our second visit, on the way back home, we couldn't resist taking the Crab Dip again, but this time we finished with an Apple Cobbler..."
Kaya Toast: Ya Kun Kaya Toast, Arrival Hall, public area Terminal 3 and Basement 2, public area Terminal 3; Wang Cafe, Terminal 2 and Level 2; Toast Box, Terminals 1 and 3.
This Singaporean sandwich is made with a generous amount of sweet coconut jam and a thick slab of butter wedged between two slices of crisply toasted bread. Traditionally eaten for breakfast alongside half-boiled eggs and a cup of Chinese coffee, the snack is just as delish when eaten on its own.

Laksa: Prima Taste, Terminal 3.
One of the most widely eaten dishes in Singapore, laksa is a dish of rice noodles soaked in a rich gravy made of dried shrimp, coconut milk, and Asian spices such as galangal and lemongrass. It's served with blanched bean sprouts, sliced fish cake and sometimes, a hard boiled egg, shrimp, or cockles. As well as laksa, Prima Taste offers Hainanese chicken rice (poached chicken served with fragrant rice with a medley of sauces - chilli, ginger and black soy sauce), and mee Siam (rice vemicelli with prawns in tangy assam gravy, served with an assortment of garnishes.
It has been suggested (at least by one Thai visitor) that Terminal 2 has the more authentic (read: hawker Singaporean food), because it caters for Asian travellers. Wrote the aforementioned Thai TravBuddy: "Changi Airport is efficient, nice environmentally correct airport as always. However, since the basic short and long flight difference between the terminals, the local Singaporean has two different names for the terminals. The Terminal 2 for short flight (not so expensive flight) is "Hawker Terminal" whereas the Terminal 3 long flight (much more expensive) is "Rich people Terminal"...



"THE AMBASSADOR TRANSIT HOTEL IS BARE BONES, BUT OFFERS MUCH BETTER SLEEPING CONDITIONS THAN ANY AIRPLANE BED, FLAT RECLINER OR NOT," wrote one Changi Airport enthusiast Ho John Lee a few years ago. Since that time, a lot of visitors to Changi International Airport have concurred. "At last," wrote Fodor's in one of their guides, "a lodging truly geared to bleary-eyed travelers en route to still another destination. This hotel is inside Changi Airport, on Level 3 of the departure lounge in both Terminals 1 and 2. (Note: if you stay here, you don't go through immigration control.) Rooms are clean, fresh, and basic. Rates are for six-hour periods and include use of the swimming pool, sauna, and fitness center. Nonguests may also use the pool (S$10), the sauna and showers (S$10), or just the shower (S$5). www.airport-hotel.com.sg. In-hotel: restaurant, bar, pool, gym, spa. AE, DC, MC, V."

Unlike me, Ho John Lee has actually stayed in the transit airport (not my style -- I am more likely to be found sleeping outside on the concourse with plugs stuffed in my ears!) Ho John Lee says:

"The Singapore airport has two transit hotels, a swimming pool, and two gyms on the terminal airside, meaning that you don't have to go through security. This is a bigger win these days than a few years ago. I've also gone into town to stay at a 'real' hotel, but while I'm on business travel I hardly do more than sleep, run, and wash at any hotel, and it hardly seems worth it. "The regular rooms have between 1 and 4 beds, a small desk, television, and bathroom. The economy rooms are smaller, some do not have a television, do not have a separate bathroom, but are adjacent to the gym, where there are a number of shower rooms. "Interestingly, the rooms have indicators pointing to Mecca, for the convenience of their Islamic clientele. There is also a small children's play area on the ground floor, but I've never seen any families at the transit hotel. It usually seems to be business travellers, and people are just trying to sleep. International flights are coming and going around the clock, so the hotel books blocks of six hours at a time, which can be extended by the hour. It's about US$35 for a room."

Aerotel Transit Hotel, Terminal 1.
Champion credit card churner and travel blogger One Mile at a Time stayed at the Aerotel Transit Hotel in 2016 and wrote: "The room itself was gorgeous, easily the nicest airside transit hotel I've ever seen. It featured two beds. They were firm, though not uncomfortably so. The pillows were rather thin, though since I was alone I could use all four pillows (two under my head, and two to hold).

"Across from the beds was a desk with a chair, as well as a lounging chair. "At the desk were international outlets, which I was happy to see (you'd think they'd be a given, but you'd be surprised). "I'd note that the room doesn't have windows. While there are shutters at the far end of the room to create the illusion that there are windows, that's not the case. That's a good thing, since it means the room is completely dark with the lights out, even in the middle of the day..." If you don't have the means or inclination for a bed in transit hotels, then the excellent website Sleep in Airports ought to be your friend. Sleep in Airports has summarised Changi International Airport thus: "Comfortable couches, seating with and without armrests, televisions, gift shops, bookstores, fine jewelry/clothing shops, fast food, sit down restaurants, bars, prayer rooms, kids play areas, fitness facilities, designated sleep areas, movie theatres, massage/spa services, hair salon, clean bathrooms with flush toilets, confusion over whether the showers are free or not, some announcements, high air-conditioning. A few germ phobics believed Singapore could be a little more clean. Security is friendly and pays little attention to you Most people would enthusiastically repeat their Singapore airport sleep. A few really would prefer a real bed (but would do it again in a jam)..."

Like One Mile at a Time, I often fly into strange cities not knowing exactly where I will be staying that night. I try to rely on the accommodation counter at the airport to find me somewhere good and, hopefully, cheap. Sometimes, as in the case of Mumbai, this leads to a lot of confusion and getting ripped off, rides through the unlit streets in dodgy cars, and sleeping in slums. Sometimes, in the case of Kuala Lumpur, it ends on a sweeter note. If you are flying into Singapore and you haven't arranged digs for the night, the SHA counters at the Singapore Changi Airport can help you with hotel bookings.

Daily opening hours of SHA counters at Terminal 1:
East Counter: 1000 hrs – 2330 hrs.
West Counter: 24 hours. Daily opening hours of SHA counters at Terminal 2:
North Counter: 0700 hrs – 2300 hrs.
South Counter: 24 hours.

Go to Next Chapter: Star Alliance, & Playing the Points Game!