+ - + - + - + - + -
+ - + - + - + - + -
» Buying Cell Phones in India
» Buying iPhones in India
» Buying Mobile Phones in Chennai
» Call India from Overseas
» Mobile Phone Prices in India
» Used Handphone Export
---
Maps

Interactive photographic map of the entire world!
---
Asian Attractions
Vietnam Girls
---
Suwon, South Korea
---
Akihabara, Japan, Reeling From Recent Mass Murder
---
Bollywood India
---
Hindu Gods
---
---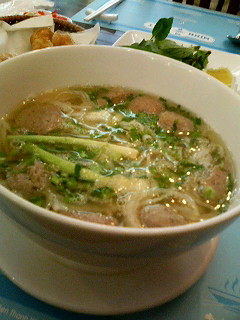 Ho Chi Minh City Restaurants
---
I STUMBLED upon an infographic online recently which nicely illustrated the amazing rise of Android's market share in recent years. Android has become the world's most popular operating system (OS), with nearly as many Android phones activated every second, as there are Big Macs being flipped in McDonald's. I have reproduced the infographic below, courtesy of MBAOnline.com.

GET A JOB ON YOUR PHONE MOBILE phones have sure become the new personal computer in many parts of the world, especially India. These days you can do almost anything on a phone, that you would have previously done on a p.c. You can do your banking online, as this story illustrates. You can look for love. In countries such as India, many are now using their handphones to search for jobs. In India, the service is available to both job seekers and providers. It even works on phones which are not Internet-enabled.
"City based Altruist Technologies has taken the lead in designing this product and within two months of its launch about 47,000 customers have already registered themselves for this service in Punjab," wrote Preeti Parashar in the Financial Express last July regarding mobile job search. "Talking to FE, Anuj Aggarwal, managing director: 'The service is available pan India but presently we are promoting it in the northern region. Phase one of its launch is going on and then it will be popularised across all states in the country. To make it more user friendly we have added certain verticals on specific career related queries like consultants for immigration, language barriers and counselling through our call center. The aim is to broad base the job search mechanism for people who don't have internet access.'
"Altruist has transformed the internet model of job offerings to make it available to the mobile phone subscribers through SMS/call. Anuj further added: 'Job portals like naukri, monster etc also provide this service but their primary source is internet but for this service mobile phone is the primary source and there is an option of carrying on with the process on the site- jobsonphone.com as well. After getting the feedback from the customers we have accommodated a few changes in the service like simplification of the questions asked by employers etc. We are planning to launch this product in the international market within a year...'"
TELECOM DEALS SHOW ASIAN CROSS-BORDER PUSH REUTERS REPORTS: "A burst of telecom deals across Asia underscores the rising confidence and desire among industry executives to seek growth beyond their borders through acquisitions, partnerships and outside investors.
"The deals involve not just China, which adds 8.5 million new mobile phone subscribers per month, or India, the world's fastest growing mobile market.
"Telecoms in Malaysia and Indonesia are getting into the mix, hoping to boost profits by linking up with other parts of Asia's massive and growing consumer base.
Despite the credit crunch and drop in global M&A activity, telecom acquisitions into or out of Asia (excluding Japan) are on pace to match the $59.8 billion worth of deals reached last year, according to Thomson Reuters data.
"'Asian management teams are increasingly more confident and more ambitious in their ability to run large global operations and derive cost synergies,' said Rahul Shukla, Citigroup's Asia head of technology, media and telecom (TMT) investment banking.
"Shukla's team is advising AK Khan & Co. in its deal with NTT DoCoMo Inc. NTT DoCoMo, Japan's top mobile phone operator, said last month it planned to buy AK Khan's 30 percent stake in Bangladesh's number three cellphone carrier Aktel for $350 million, gaining a foothold in one of Asia's fastest growing mobile markets.
"Indonesia's top mobile firm, PT Telekomunikasi Selular, last month said it was in talks with Qatar Telecom to bring its mobile payments business to the Middle East.


story continues




"Idea Cellular, India's fifth-largest mobile operator, said last week it will buy a 40.8 percent stake in smaller rival Spice Telecom worth $508 million. The deal allows Malaysia's TM International, a unit of Telekom Malaysia, a piece of the Indian market, the fastest growing mobile phone market in the world.
"Reliance Communications, India's number two mobile operator, and South Africa's MTN Group continue to discuss a possible combination that would create a top-10 global telecoms firm with operations in about two dozen countries.
"China Mobile, the country's top mobile operator, denied it bid for MTN in May when it was first in play, but said it was interested in the South Africa market.
"Meanwhile, Chinese privately held telecom equipment maker Huawei Technologies is auctioning off a majority stake in its handset division -- worth several billion dollars -- hoping to partner with a firm to help the unit expand in the United States..."

"In a statement here Monday, the company said as customers would only be charged for what they used, per-second billing would yield good savings across all types of users whether for long or short calls.
"The free starter pack is pre-loaded with RM1 talk time credit.
"U Mobile is currently the only 3G service provider in Malaysia to offer per-second billing for both postpaid and prepaid plans.
"The company also launched two new postpaid plans -- U68 and U98 -- Monday.
"The former offers even lower call rates to maximise the benefits of per-second billing with the flexibility of no contract periods.
"Meanwhile, the U98 comes with phone bundling with a selection of high-, medium- and low-end phones offered at special prices with an 18-month contract.
"The company is also offering a special SIM only version of its popular Surf with U, high speed mobile Internet (without modem) package, at a slightly cheaper rate and higher flexibility.
"The 018 Prepaid, U38, U68, U98 plans and Surf with U (without modem) packages are now available at all major mobile phone retailers in the country as well as at U Mobile's flagship store at Berjaya Times Square.
"It is also available at its service centre at Sunway Pyramid..."
---
THERE ARE more mobile phones than toilets in India these days (April 2012). Viet nam expensive.i bough for mother V3i 2689000 viet nam dong but myfriend tell me it was expensive in singapore is only 2350000 vnd."

NUMBER TRACERS, DEPEND TOO MUCH ON ITS MOBILE SERVICES DIVISION, AND PARTICULARLY, DID IT DEPEND TOO MUCH ON THE RAZR MOBILE PHONE SERIES? BharatiyaMobile has an online tool which enables you the location and operator of mobile phones in India. All you have to do enter the 10 digits of the phone number. BharatiyaMobile offers other cool tools like lucky phone numbers (see below.)

l u c k y + n u m b e r s
Vertu: Changi International Airport, Terminal 3.

p h o n e + m o d e l s
Micromax: India's answer for the mobile age.
Micromax is India's native mobile phone manufacturer. At the time of writing (April 2012) its most popular handsets were the X222, X450 (Van Gogh), and the Q80 (EZPAD0). The X222 comes with a touch screen, video player, digital camera, and its dual SIM capability means your dear ones can get to you, one way or another.
---