Call India
THESE DAYS THERE ARE SO MANY OPTIONS WHEN IT COMES TO MAKING FREE (OR VIRTUALLY FREE) INTERNATIONAL PHONE CALLS AND VIDEO CHATS We all know the big guys in the market: Skype, FaceTime, Google Duo. This webpage is not about them. I want instead to point out some alternatives that you might not have heard of, especially those that are designed for the Indian world. . Voip, . All over the world, there are Indians, wanting to phone home.


The traditional telecommunications companies are feeling the heat... I want to help you with that.
AllApp
One of my Saudi students, A., was having trouble due to restrictions using Skype in the Kingdom. She asked me to download AllApp, as a workaround to the problem. "At the moment my classmates and I are using an app called AllApp and it works well," she wrote on Skype IM (Wednesday, January 25, 2017), "no lagging and the voice is clear. I'm not sure if it's ok with you to use mobile apps for classes." A few days later I downloaded the app, and installed it on to my Huawei LUA-L02. A few days after that, we had our lesson. Things went well, better than I expected.
Amazon Echo
This is not an app per se, but rather a device which marks another steps in the development of the Internet of Things. In short, Amazon Echo is a hands-free speaker which you can control with your voice. Just like Captain Kirk instructing his on-board computer, you can ask Echo to play music, order a pizza from Domino's, or conceivably make a free call to your buddies in Dubai. Using, ostensibly, one of the services I have reviewed on this page!
Duo
Can run on iOS and Android.
Google Hangouts
Google Hangouts is one of the most popular services run by Google. The interface looks more stylish than Skype even though it is more difficult to use. If you are a Google member, you can invite any other Google member to hang out. I have tried it out a couple of times, with my students from Saudi Arabia. It was a bit of a hassle to set up, but after that it worked smoothly.
Hike
Started by Indian entrepreneur Anuj Jain, Hike is a voice-calling app which works globally.

PopTox
PopTox is said to be the world's first web browser app which allows free phone calls to India. There is no app to download and install, you just need to type in the phone number on the website (using your smartphone, of course)..
Rebtel
Rebtel is good for calling people who are not particularly tech-savvy (ie, those with just regular phones). You can call someone on their mobile phone or landline from your own phone overseas, for the cost of a local call. They provide a convenient way of making international calls.


I used to use Rebtel all the time in the past; these days, not so much. e out of that promotion voucher In this hack, 120 minutes of calls have to be made to India while the rest of the minutes can be used to make calls to any country. Sign up for a new Rebtel account using your phone number, instructions can be seen here. Sign up for pfingo using your phone number. instructions can be seen here. Sign up for another rebtel account using your new pfingo virtual number (remember to use a new email address). This will give you another 80 minutes. # Altogether you will get 180 minutes for EACH number you register. First phone number: 80 minutes Virtual phone number: 80 minutes Pfingo idd (2$) to India: 20 minutes The good thing is that, you can register with pfingo using any phone number (it need not have to be in singapore) and get a singapore virtual number. Each number in Singapore (Real/Virtual) will give you 80 minutes of call credits. Want More?: Get a new sim card and make more out of that. Here is the hack! # (Strikes)?: Rebtel Disabled Bonus credit/vouchers on 08th July . So you won't be able to get benefits out of registration using virtual number. You can make free calls using Airtel to India. Read more at http://truvoip.blogspot.com/2008/08/make-free-calls-to-india-free-calls.html Rebtel is unique in that it allows users to call India from the U.S. for the price of a local call.
TrueCaller
This software is currently huge in Africa and the Middle East.
WeChat
This is another app which I use to teach English. Offered by Tencent, >. Address: Basement Shop No. 2, 2 Gokul Adar Patel Road, Adyar. Phone: +91 44 2442 5573.
www.poorvika.com. Phone: +91 44 4232 2201.
Sai Krishna Mobile: www.srikrishna.co.in. Spudweb: www.spudweb.in. Phone: +91 44 2432 7117.
More on the technical side -- could Univercell Purasawalkam: www.univercell.in. Phone: +91 49 2929.
Univercell's regional headquarters for Tamil Nadu is at Alwarpet ( (Opp to More Supermarket) Chennai-600018), phone: 044 - 42912345.
omplete list of phone stores in Chennai, click here.)

If you have a cell phone in Chennai and it is a smartphone, what can you do it? You can always play a virtual/real life game on Foursquare, or find a member of the opposite sex for some action!

How about if you are a Tamil and a Chennai native overseas and want to call back to India, what is the cheapest option? Google Voice probably hasn't arrived in India yet, but when it comes to making international call, Rebtel kicks ass. Vbuzzer is another option.

B. KPS Communication - maps.google.com - +91 9840177383 - More C. Krishna Mo F. Dakshin Enterprises - www.dakshine J. SJ Associates - www.sja.ne1.net - +91 44 64602784 - More J. Hello World Complete Mobile Store - www.helloworldchennai.com - +91 44 24425573 - More More results near Chennai, Tamil Nadu India » No 385, Talent Tailoring Building Upstairs, Gandhipuram, 7th Street, Tatabad, Coimbato Phone Fax Video Sun Mobile Upgrade to Spon No 4, Panjayat Commercial Contact by : Reliance Communications- Singanallur Upgr No 7, Kamarajar Road, Reliance Communications- Sundarapuram Upgrade to Sponsored Listing Rathinas Mobile Park Upgrade to Sponsored Listing No 632, V K Road, Peelamedu, Coimbatore - 641004 Contact by : E-mail Video Prisol Mobiles Upgrade to Sponsored Listing No 603, Avinashi Road, Papanaickenpalayam, Coimbatore - 641037 Contact by : E-mail Phone Mobile Z Mobile Upgrade to Sponsored Listing No 1581, Avinashi Road, Peelamedu, Coimbatore - 641004 Contact by : E-mail Phone Fax Video Mobile World- RS Puram Upgrade to Sponsored Listing No 189-A, D B Road, RS Puram, Coimbatore - 641002 Contact by : E-mail Phone Fax Video

Jhansi Mobiles Upgrade to Sponsored Listing No 1095, Signal Light Corner, RS Puram , Coimbatore - 641002 BSNL launches online recharge for prepaid subscribers (India) Posted by: hadiuzzaman on: March 12, 2009 In: India Comment! BSNL, the Indian mobile operator, has launched its online recharge service for its prepaid subscribers. The BSNL prepaid subscribers who have an access to internet banking facility can request for this service after registering themselves to this facility using their mobile phones. Source: Telecom World. Mini Rate Cutters MRP (Rs.) Talkvalue (Rs.) Tariff Validity (Days) Special Benefits 14 0 10 100 Local SMS @5p/SMS per day. After 100 local SMS, the local SMS will be charged as per the basic tariff plan 16 0 10 21 0lls at Re.1/min 135 0 30 10p/min to TN Aircel Mobiles & 49 147 0 30 STD calls at Re.1/min & Local mobile

SHOPPING IN BURMA BAZAAR, CHENNAI
Reputed to be a good place to pick up second hand mobile phones. Ceveni wrote following a visit here in 2008: "Cheap rate Chinese mobiles are flooded in Bangalore and most of the Indian market with unbelievable features and price!!! yes recently i visited Burma bazaar a black market for smuggled and imported electronics famous in India though i am visiting it from many years i recently noticed the changes in the show case of all the shops yes they are selling mobiles which is so cheap and damn good looking which cannot be found in any regular mobile show room in India!!! what are these i asked the the shop owner he said it is mobiles from china with one third the cost of what you pay for same features in show rooms i was stunned seeing the rich features and its price see the features below and guess the price..."

Paddy rambled: "At the Parry's corner (called so since EID parry were headquartered there) in erstwhile Madras, during the early 80's, there existed a long strip of ramshackle 'hole in the wall' shops where all kinds of smuggled (or more correctly (!!) stated these days as 'grey market' goods) were displayed and sold. The customs department had very high customs tariff's on imported equipment and there were strict limits on what one could bring into the country and to what meager value. This promoted smuggling and the Burma bazaar catered to those who wanted that CASIO calculator or Yamaha music keyboard or a Panasonic Two in one and were willing to pay a bit more of a price..
"I used to work in Madras then, right at Parry's corner at the Bombay Mutual building. It was a great period that, with few college friends living in the nearby YMCA, I would bus down from Triplicane -- great lunches at Hari Nivas -- and sometimes real funny encounters & incidents. Lunch time was when everybody would get out and stretch their legs, though it was hot and humid out there in Madras..."


Digital World #F-13 J.J. Burma Bazaar, Ra Chennai-600001 Landmark: Opposite State Bank of India Mobile: 9841328680 Results for GSM Handsets in Angappanaicken Street-Burma Bazar, CHENNAI Big up the Tamil Summer 2009! USED & RECYCLED HANDPHONES IN CHENNAI
Yes the great Singapore tradition in recycled handphones has arrived in Chennai! Blazing Used Handphone Specialist Write a review Placement on map is approximate No. 7, Seeyalamman Koil Street, Mount Road Chennai, Chennai, Tamil Nadu, India 044 28582661ý 09941097867ý

NEIGHBORHOODS OF CHENNAI
Adyar.


Hello World Complete Mobile Store: www.helloworldchennai.com. Address: Basement Shop No. 2, 2 Gokul Arcade, Sardar Patel Road, Adyar. Phone: +91 44 2442 5573.

Adambakkam.
The Mobile Store: (Cellphone Showro Address: 11/27, New Colony Main Road, Adambakkam, Chennai, 600088. Landmark: Near Adambakkam Police Station Phone: 044 64538264..
Brands: Blackberry, Coolpad, Dopod, Fly, HP iPAQ, HTC, I-Mate, LG, Motorola, Nokia, O2, Reliance CDMA, Samsung, Sony Ericsson, Spice, Tata Indicom CDMA, BenQ, Bleu, Micromax, Palmtero, Porsche...

· Alwarthirunagar · Ambattur · Aminjikarai · Anna Nagar · Anna Nagar West · Arumbakkam · Ashok Nagar · Avadi · Ayanavaram ·

Besant Nagar.
Iconet Cellular Cellphone ShowroomChetpet 044 42809000 9884292222UniverCell Cellphone Showroom , i-mint merchant Besant Nagar, Chennai GK Mobile Park Cellphone Showroom Thiruvallur, Chennai Vinod Cell World Cellphone Showroom Besant Nagar, Chennai( 1 comment , 1 rating ) MMR Communications Cellphone Showroom Besant Nagar, Chennai · Chepauk · Chetput · Chitlapakkam · Choolaimedu · Chromepet · Egmore · Foreshore Estate · Georgetown · Greenways Road · Guindy · Guindy TVK Estate · Injambakkam · K. K. Nagar · Karapakkam · Kilpauk ·
Kodambakkam.
F. Univercell Kodambakkam - www.univercell.in - +91 44 4356 5111 - More · Kodungaiyur · Kolathur · Korattur · Kotturpuram · Koyambedu · Madipakkam · Madhavaram · Mambalam · Manapakkam.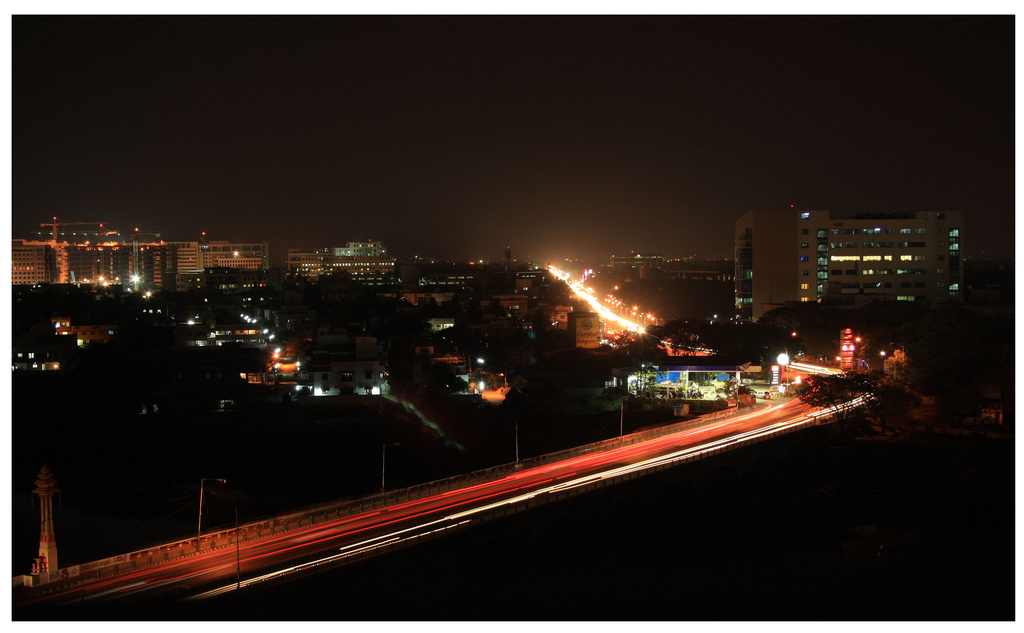 Priya Cell World: 3/193 Manipakkam Main Road, Manapakkam Porur, Chennai, 600116. Phone: 044 22521887.
"Priya Cell World is a Popular Mobile Service Provider in Chennai. Our Services are Mobile Softwares Download, Mobile Songs, Wallpaper, and Games, Chip Download Service, Mobile Repairing service, Mobile Recharge vouchers and other mobile services. Contact us for more information about our Mobile services."

· Mandavelli · Meenambakkam · Mylapore · Nandanam · Nandambakkam · Nanganallur · Neelankarai · Nungambakkam · Palavakkam · Palavanthangal · Pammal · Panagal Park · Park Town · Parry's Corner · Perambur · Perungalathur · Perungudi · Pondy Bazaar · Poonamallee · Porur · Purasawalkam · Puzhuthivakkam · Royapettah · Royapuram · Saidapet · Santhome · Sholinganallur · Shenoy Nagar · Sowcarpet · St. Thomas Mou; Tambaram · Tharamani · Teynampet · Thirumangalam · Thiruvanmiyur · Tirusulam · Tiruvottiyur · Tolgate · Tondiarpet · Triplicane · Trustpuram · Vadapalani · Valasaravakkam · Vallalar Nagar · Villivakkam · Vandalur · Virugambakkam ·
Velachery.
I. Univercell Velachery - www.univercell.in - +91 44 4202 1122 - More

Address: #10 Shop #8/5 Maheswari Nagar, 100 Feet Road Velachery Chennai -600042 Landmark: Near Reliance Fresh Phone: 044-64567835, 044-64567836 Mobile: 9790890103 · Vyasarpadi · Washermanpet · West Mambalam Nokia Camera Mobiles Music Mobiles Office Mobiles Touch Mobiles Best Buy Sony Ericsson Camera Mobiles Music Mobiles Office Mobiles Touch Mobiles Best Buy LG Camera Mobiles Music Mobiles Office Mobiles Touch Mobiles Best Buy Samsung Camera Mobiles Music Mobiles Office Mobiles Touch Mobiles Best Buy Camera Mobiles Music Mobiles Office Mobiles Touch Mobiles Best Buy HTC Camera Mobiles Music Mobiles Office Mobiles Touch Mobiles Best Buy Apple Camera Mobiles Music Mobiles Office Mobiles Touch Mobiles Best Buy VIRGIN Camera Mobiles Music Mobiles Office Mobiles Touch Mobiles Best Buy FLY Camera Mobiles Music Mobiles Office Mobiles Touch Mobiles Best Buy Vodafone Mobile Camera Mobiles Music Mobiles Office Mobiles Touch Mobiles Best Buy Philips Camera Mobiles Music Mobiles Office Mobiles Touch Mobiles Best Buy Reliance Mobile Camera Mobiles Music Mobiles Office Mobiles Touch Mobiles Best Buy Panasonic Camera Mobiles Music Mobiles Office Mobiles Touch Mobiles Best Buy KARBONN Camera Mobiles Music Mobiles Office Mobiles Touch Mobiles Best Buy O2 Camera Mobiles Music Mobiles Office Mobiles Touch Mobiles Best Buy i-Mate Camera Mobiles Music Mobiles Office Mobiles Touch Mobiles Best Buy MTS Mobile Camera Mobiles Music Mobiles Office Mobiles Touch Mobiles Best Buy HP iPAQ Camera Mobiles Music Mobiles Office Mobiles Touch Mobiles Best Buy Palm Treo Camera Mobiles Music Mobiles Office Mobiles Touch Mobiles Best Buy Speaker Battery Car Kits Mobile holders Music Stands Miscellaneous Wired Headset Pouches Bluetooth Headset Software Data Cable Charger Memory Cards Other Products / Services Datacards Airtel Tata Indicom Reliance Netconnect datacard Recharges es center>


+ - + - + - + - + -


» Indian Mobile Phones Home
» Buying Cell Phones in Tamil Nadu
» Buying Hand Phones in Indonesia
» Buying Hand Phones in Malaysia
» Call India from Overseas
» Download Tamil Fonts
» Malaysia Ring Tones
» Subhiksha Mobile is the Cheapest?
gn=lTD bgColor=white font face="Arial" font color="black" size="3">
---

CROWDED WORLD
Contact us by email: coderot@gmail.com
phone: (0422) 204-477 (AUSTRALIA)
---