+ - + - + - + - + -
+ - + - + - + - + -
» Buying Cell Phones in India
» Buying Hand Phones in Indonesia
» Buying Hand Phones in Malaysia
» Buying Handphones in Singapore
» Games and Gaming in Malaysia
» Malaysia Ring Tones
» Singapore's Changi Airport Guide
» Study in Singapore
» Used Handphone Export
---
---
Asian Attractions
Vietnam Girls
---
Suwon, South Korea
---
Akihabara, Japan, Reeling From Recent Mass Murder
---
Bollywood India
---
Hindu Gods
---
---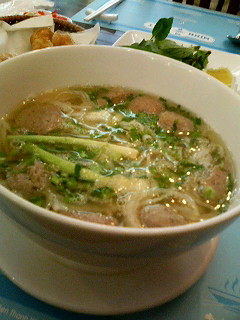 Ho Chi Minh City Restaurants
---
best denki outlets in singapore - buying new phones - koprol, the foursquare of indonesia - maxis malaysia homepage - malaysian dreamgirl ring tones download - malaysia games permainan portal & community - muslim cellphones - samsung g800 - recycle your mobile phone - Unlocked in Singapore, iPhones Are Available on the Internet


FREE TELUR DADAR (AND OTHER GOODIES) FOR FOURSQUARE MAYORS ALONG with Thailand and Indonesia, Malaysia seems to be a leader in embracing the Foursquare revolution. Malaysians are "checking in" all over the country, and are regularly finding themselves named the latest Foursquare mayors. If you don't understand the lingo, "checking in" means going to a particular location with a GPS-equipped smartphone, and then adding it to your Foursquare profile. Your friends can see where you are at any time, and you can also hook up with strangers if that is your thing. Realtime, realplace. If you check into that place more often than anyone else, you become its "mayor". Even if you are not its mayor you can post comments about that place, whether it be a bar, restautant, cafe, or university. In other parts of the world, businesses are offering discounts and other perks to entice Foursquare members to check in on their premises. For me it is just another step towards the goal of totally free living, of making your living from promotions and point cards, so long as you are in the right time at the right place. If you want to see what promotions are being run in your neck of the woods, try clicking here. You will find coupons that you can redeem when you check in at the establishment. So far, however, it seems that Malaysia is behind the curve when it comes to Foursquare promotions. As of April 2010, there was only one deal available... at Hidangan Pantai Timur, Kajang, Selanor. As the deal stands, the current mayor is entitled to free Telur Dadar if he/she orders the house's Ikan Bakar (pari). Everyone else can get Telur Dadar or Daging Bakar or Nasi Kerabu biasa for RM2 only, for every third check in.

Share the love.

RECYCLE YOUR MOBILE PHONE THIS is old news but it has just come to my attention, courtesy of the Daily Express, that you can have your Nokia cell phone recycled or serviced at four locations in the Klang Valley. According to the story, the automated recycling and care kiosks should be found at the Nokia Concept Store at the Gardens in Mid Valley City, the Nokia Store at the Curve, the Nokia Store at Suria KLCC, and the Giant Hypermarket in Bandar Puchong Kinrara. It is all part of a pilot project which could be expanded around the world. For every phone recycled, not only of the Nokia brand, the company will donate a tree dedicated to the person who recycled the phone.











DESIGNS ON MUSLIM MARKET COURTESY of the Beijing Express, reprinted by THE STAR: "A Chinese businessman is convinced that Malaysia is his springboard into the vast market of the Middle East.
"KNOWN as Jerry Ma by his Muslim friends and associates, Li Haihua is convinced that Malaysia is a firm springboard to venture into new investments in the country and also to expand his business to the Middle East.
"'Malaysia's strategic location is one of the many reasons attracting us to set up a factory there. In Malaysia, there are many Chinese (Malaysians) there and it's easier for us (Chinese nationals) to adapt because we share a similar culture and language,' he told The Star in a recent interview at his company in Shenzhen.
"Besides this, he believes Malaysia is also able to lend its religious prestige and widely-recognised standing in its ICT industry in the Muslim world for his Islamic products.
"The core business of his Shenzhen DSP Technology Co Ltd is to design, develop, manufacture and sell electronic products such as mobile phones, Quran MP4, Quran pen and other electronic products meant for use by Muslims.
"'We do not only design, develop and manufacture Islamic phones but we also have other electronic products to cater to the Muslim world,' he said.
"Citing some statistics by world population experts, Li said the world's Muslim population has reached between 1.5 billion and 1.8 billion. By 2050, he said, the world's Muslim population would make up a total of 40% of the world population.
"'Now Muslims around the world constitute 20% of the world population,' he said.
"According to Li, many had approached him to form a joint venture to market his Islamic phones and other electronic products but he had declined them. Then one of his Muslim employees introduced him to Firdous Mok Abdullah and Kamal Koh Abdullah, both Malaysian Muslims, and he decided to work with them.
"Kamal, the general manager of Myiman, a business dealing in traditional herbs, is a religious teacher who taught Islamic teachings in Hong Kong for two years several years ago.
"In recent years, Li said, many Chinese companies have used Malaysia as a springboard to venture into the market in the Middle East and are doing well.
"'We have chosen to work with Myiman Technologies (M) Sdn Bhd to market our Islamic phones,' he said, adding that he hoped to test the Malaysian market for his Islamic phones before selling them to the Middle East..."

I am a bit mystified as to what is an Islamic cell phone, exactly? What has religion got to do with telephones. The Raw Feed points out that "the Ilkone i800 not only has a built-in compass that points toward Mecca, but also contains a complete electronic copy of the Koran (along with a translation into English and a mini search engine)." So, I guess that would be useful for religious folk. If you are crazy about Islamic handphones, head over to Indonesia where Esia recently launched the Hidaya model phone. The Hidaya (a Koranic term for the "guidance" or "the good way" of Islam) is certified by Muslim religious authorities and fitted with numerous religious applications, as Observers.france.24 report: "For example, for a small sum, users can avoid missing a prayer with a foolproof alarm that goes off five times a day even if you have changed the clock. There's also access to the Koran both in Arabic and translated into Indonesian; religious wallpapers, and ringtones that sound like Muslim chants. Service provider Eisa also plans on integrating a mosque-finding facility and an inbuilt iman who recites prayers. The concept seems to be going down well in Indonesia, which is home to 200 million Muslims."









LG CONFIDENT OF 100,000 NEW MOBILE PHONE SALES WROTE THE STAR ONLINE: "LG Electronics (M) Sdn Bhd is confident of selling 100,000 units of its latest mobile phone, LG Secret, says managing director Ko Tae Yeon.
"'We will be stepping up marketing efforts to promote our phones. We are also looking at capturing at least 10% of the local mobile phone market this year,' he said after the launch of LG Secret yesterday.
"Ko acknowledged that the LG brand was not the top-of-mind recall where mobile phones were concerned. He said the group would be adopting a more customer-centric approach in marketing.
"LG Secret is the third mobile phone under its Black Label series in Malaysia. The first, LG Chocolate, was launched in 2006.
"The group currently has 17 mobile phone models available locally. It will introduce six more by year-end.
"'With our complete line-up for this year, we are confident that we will gain a place among the top three mobile phone companies globally. It is just a matter of time that LG mobile communication division will be the number one income generator for the company,' Ko said.
"Priced at RM1,999, LG Secret features an ultra slim 5-megapixel camera, touch media and Bluetooth auto-synch capabilities. It also offers photo and video-editing features, such as Morphing and SmartLight, which automatically adjusts the camera's light settings.

MONEY IS JUST AN SMS AWAY JO TIMBUONG FROM THE STAR ONLINE WRTIES: "INDONESIANS sending money home do not need to stand in line anymore because they can now do it with their mobile phones.
"Local mobile content company, Com2U Sdn Bhd recently launched moneyMe, an operator-independent mobile remittance service, to immediately and securely transfer money within Malaysia and Indonesia via SMS.
"The service currently allows Maxis and DiGi mobile subscribers to transfer money between Malaysia and Indonesia.
"Com2u plans to make the service available to Celcom subscribers next month.
"Currently, most fund transfers to Indonesia are done manually at banks and results are not instantaneous, Com2U said.
"Com2u decided to launch its service in Indonesia based on the huge number of its workers earning a living in Malaysia. It estimates that about 66% of foreign workers in Malaysia are from Indonesia.
"'Most of them come from 'under-banked' areas and the beneficiaries live in those under-banked areas,' said Tan Sri Ahmad Mohd Don, Com2u chairman.
"Ahmad added that every family in those under-banked areas would have at least one mobile phone that is shared among its members.
"This he said, makes mobile remittance a perfect service for them.
"Com2U has also established a strategic partnership with PT Ebays, an authorised marketing distributor of Duit Pos Multiguna Service in Indonesia to allow beneficiaries to withdraw funds at Pos Indonesia outlets with the Wesel Pos Instant Service, a remittance service found in Indonesian post offices. 'It's as easy as reloading your mobile airtime credit,' said Eugene Loke, Com2U chief executive officer told In.Tech after launching the service last week.
"Registration and subscription via SMS to the service is free. After registering, users can go to any outlet with e-pay facilities to load the desired amount to their moneyMe mobile wallet.
"E-pay facilities can be found at numerous bookstores, convenient stores and restaurants nationwide.
"Subscribers are allowed to transfer up to RM50,000 a day and are charged a processing fee from as low as RM9.
"The beneficiary will be notified with a text message identifying the amount and sender of the funds and it can be cashed at any Pos Indonesia agents.
"MoneyMe's functionality is guarded by a Personal Identification Number (PIN) and a subscriber's account details are not stored on the phone..."

MORE PRODUCTS FROM U MOBILE LAUNCHED MALAYSIAN WIRELESS HAS PROVIDED A REVIEW OF THE NEW PRE-PAID AND POST-PAID PLANS FROM U MOBILE. Malaysian Wireless has also reviewed the new mobile broadband package. As the blog reports: "The prepaid starter pack is free, however, according to Malaysian law, a user can only have up to 10 mobile numbers.
"The new U98 postpaid plan offers a free Motorola V9 phone or you can purchase other phone models at a special price, and a 18 months contract applies."

U MOBILE OFFERS NEW 3G MOBILE PLAN BERNAMA REPORTED IN KUALA LUMPUR YESTERDAY: "U Mobile Sdn Bhd, Malaysia's newest third-generation (3G) service provider, has introduced the 018 Prepaid -- its first prepaid package.
"It is set to break the 3G market norm with its unique value proposition of a free starter pack, per-second billing and 8 sen per short messaging service across all networks anytime.
"In a statement here Monday, the company said as customers would only be charged for what they used, per-second billing would yield good savings across all types of users whether for long or short calls.
"The free starter pack is pre-loaded with RM1 talk time credit.
"U Mobile is currently the only 3G service provider in Malaysia to offer per-second billing for both postpaid and prepaid plans.
"The company also launched two new postpaid plans -- U68 and U98 -- Monday.
"The former offers even lower call rates to maximise the benefits of per-second billing with the flexibility of no contract periods.
"Meanwhile, the U98 comes with phone bundling with a selection of high-, medium- and low-end phones offered at special prices with an 18-month contract.
"The company is also offering a special SIM only version of its popular Surf with U, high speed mobile Internet (without modem) package, at a slightly cheaper rate and higher flexibility.
"The 018 Prepaid, U38, U68, U98 plans and Surf with U (without modem) packages are now available at all major mobile phone retailers in the country as well as at U Mobile's flagship store at Berjaya Times Square.
"It is also available at its service centre at Sunway Pyramid..."

FRIENDSTER ALERTS GO MOBILE SOCIAL NETWORKING SITE FRIENDSTER HAS INTRODUCED FRIENDSTER TEXT ALERTS, A SUITE OF ALERTS COVERING ACTIVITY ON ONE'S FRIENDSTER NETWORK, SENT DIRECTLY TO THEIR MOBILE DEVICES VIA TEXT MESSAGES. (The story comes from SDA Asia Magazine.)
"This new capability, which will be available for users in Singapore, Malaysia, Indonesia and the Philippines will allow Friendster users to receive text message alerts for friend requests, new messages, comments, bulletins and more. When such activity takes place within their network of friends on Friendster, they will receive a text message on their mobile phone. Users will also be able to share and communicate on Friendster by sending a text message to Friendster to update content on their profile, such as shoutouts and bulletins, send messages, and reply to friend requests.
"According to Friendster, this new capability will increase timely communication among users and support and encourage network activity while Friendster users are away from a computer.
"'Recent studies have shown that about 90 per cent of Asia's mobile phone subscribers use SMS text messaging, and some of the highest per subscriber usage of text messaging is in countries in Southeast Asia. It's only natural to combine the most popular mobile feature – text messaging – with the most popular social network in Asia,' said David Jones, vice president of global marketing for Friendster.
"'Since SMS text messaging technology is universally available on over 1.2 billion mobile phones in use today in Asia, all of our 52 million users in Asia that have mobile phones can subscribe to Friendster Text Alerts and stay connected when they are on the go and away from a computer.'
"Friendster Text Alerts is Friendster's second mobile offering and complements Friendster's successful mobile site, m.friendster.com, launched in May 2008.
"Friendster is the 7th largest website in the world and the #1 social network in Asia..."

Now I am not much of a shopper generally, nowhere near as good a shopper as Nga, who I observed in combat in Vietnam -- she knows how to get a good deal. Like some other men, shopping fills me with a sense of anxiety and dread -- especially shopping for something I don't really understand. I always got girlfriends to help me buy cellphones in Japan, and the one that I did buy for myself, one stark sunny cold Christmas Day in was pink. Why did I buy a pink phone? Because I panicked, and just picked up the first thing I saw, hoping rather forlornly, that pink didn't mean feminine in my new adopted home country of Japan (of course, it did, and it still does.) If I had done the hard comparisons, shopped around, thought about it, I would have bought something completely different. At least something with a more masculine color! But I am a hunter, not a gatherer, and when I enter a shop or mall or department store, I think of nothing but getting out of there as fast as possible. I am there for the quick kill. And when it comes to shopping, shopping for mobile phones (or cell phones, or hand phones, or whatever you want to call them) is the hardest, most tedious kind of shopping imaginable, because the plans are so complicated, and there are so many pro's and cons to weigh. At least in Japan I am a little used to the cell phone (keitai system), but outside of Japan, in countries like Singapore and Vietnam and The Philippines and India, I am a complete novice. On top of that, shopping for someone else is also that much more difficult than shopping for yourself, because you risk the extra burden of shame if you should blunder. I was only going to be in Singapore one short day en route to Vietnam as part of the Obsessive Love and the Rolling of the Dice, and I didn't know the city particularly well. If I had my way I would have spent the day soaking up the souks in Kampung Glam, or hanging with my feathered friends at Jurong Park. But Nga wanted me to find out how much the Nokia 6300 or 6230i models costed in Singapore, and presumably to buy one of them on her behalf. So I had to do it. One motivator: if I bought her a phone, I would be able to talk to her on it. And that might help usovercome the inevitable loneliness, caused by living in a long-distance relationship, in totally different countries. But once I got to Singapore I found that everything was more expensive than I had anticipated, and I started to worry, that I didn't have enough money to buy the phone.

iLounge wrote in its 2005 technology report on Malaysia and in particular the capital KL: "Some of the malls here have literally multiple tens of phone shops, many official resellers, and they're loaded with Nokia, Sony, Samsung, and yes, Motorola phones. As in Singapore, these shops are already selling Motorola's latest SLVR and PEBL phones, which carriers haven't yet released in the United States. Since people in Malaysia clearly like their mobile phones, and these phones are so widely available and marketed, this may be the best possible place to sell an inexpensive iTunes phone to build iPod awareness. (We donft think that this is as viable a strategy in other countries, but here, it makes sense.) Past ROKR debacle aside, there is unquestionably some value in using Motorola's existing vendor channels over here - at least, for the right product."

Walking past a downtown park around midnight looking for a good spot to plant the thing, a local Indian, Mr Balasubramanian, told me it was impossible to camp in Singapore, due to the local laws and lack of space. Impossbile is not a word in my vocabulary, so I told him not to worry, I'd keep looking. Realizing I'd be arrested, he invited me to stay at his house in Toa Payoh...]

"Okay so Toa Payoh is a place with a local market area of small shops selling the usual array of gadgets and things that people want, including electrical bits and pieces. In short I needed a phone with good coverage worldwide, a camera, internet access and a built in GPS. Staff at one small shop recommended a Nokia Navigator. Total cost including Sing tax was $785 Sing (US$515), a chunk of which I'll get back at the airport by showing the Customs I'm leaving with the device. So far the thing seems to works pretty good, just have to remember to pick it up everytime I put it down and try not to drop it in the toilet..."
u s e d + h a n d p h o n e s
JUST AS IN SINGAPORE, MALAYSIANS LIKE TO BUY AND SELL USED CELLPHONES. I was en route to another dose of tropical romance when, in the old trade center of Singapore, Nga asked me to pick up a cell phone for her there. This immediately threw me into a spin, because shopping is not my forte, especially shopping for cell phones, or hand phones as they called in Singapore (and the surrounding Malay world.) More on that later. First, if you are new to Singapore, or are a Singaporean looking for a handphone, where do you buy them? Nick above recommended Toa Payoh, where Blazing the Used Handphone Specialist has six branches. The legendary Danny Choo, on his way to conquering Japan, has written: "In Singapore, people change their phones all the time, usually within one or 2 years or even a few months! That is why there are lot of 2nd hand phone shops around the neighborhood that will greatly buy your phone and resell it."
If you want to buy or sell a used handphone online, here are some major Malaysian sites:
AdPostAdPost is a free classifieds site where Malaysians can offload their used handphones, as well as pagers, walkie-talkie's, cordless and corded phones, and so on. The last time I checked, there was a brand new Apple iPhone on sale in Negeri Sembilan (Mantin) for RM300, a used Nokia 2760 on sale in Selangor for RM250, and a used Sony Ericsson w850i on sale in Kota Kinabalu for RM700. If you want to sell your Sony Ericsson p990i, there is a call for one in eastern Singapore. The last time I checked, there were rougly 400 ads for mobiles for sale and purchase.
Mobile88Mobile88 is a site for the buying and selling and auctioning of electronic products, mobile phones being one of them. The last time I visited, there were a couple of auctions in progress: a completely brand spanking new unlocked Apple iPhone 3G 8GB/16GB on sale for RM 1000, a LG KU990 going for RM 500, and a CECT P168 (brand new 3.5 inch vogue GSM cellphone) for RM 500. A word or two of warning from management: "Dear Buysell users, Please be on the lookout for dishonest online product retailers as there had been several cases of fraud being reported. Please be aware that these conmen have used Western Union Bank services as a common transaction method. We encourage users to conduct face to face transactions. Thank You. From Mobile88 Support Team."

Mudah.com.my is presently showing nearly 2000 ads for mobile phones and gadgets in Kuala Lumpur. These includes a Chinese made TV Phone for RM300, a Blackberry 8700g for RM780, an iPhone 3g 8gb official unlocked for RM2,250, a solar charger for RM80, and so on, and on.

Subaru Mobile offers plenty of resources for Singaporeans interested in phones (bothnna get a M600i sony Ericson. Do you have it? And if yes, how can I buy it?" So Nga isn't the only Viet keen to pick up a new or used handphone in Singapore!

iPhone X:
Buy it with my Bitcoin spoils!
If you take a selfie, it can eliminate the background... so it looks like a studio photo! It can also add artificial light to the subject, to make it look more magnificent. This might be a function of its depth maping function. Have Animjoi model my facial expressions! The camera has a telescopic zoom of 1000%, meaning my photos in the future will be much enhanced.


16 HTC - Ty TN II Rs.28,400 16 Reliance LG 3500 Rs.1,399 17 HTC - Touch Dual Rs.26,600 17 Reliance LG 3510 Rs.1,199 19 NOKIA - N95 8GB Rs.25,500 1 Tata Indicom Motorola Moto Q Rs.12,500 20 MOTORAZR2 V8 Luxury Rs.25,499 2 Tata Indicom Nokia 6275 Rs.9,999 21 BLACKBERRY - 8310 Rs.24,990 3 Tata Indicom Samsung Duo Rs.8,999 22 BLACKBERRY - Pearl 8120 Rs.24,990 4 Tata Indicom Motorola Razor V3C Rs.7,500 23 ASUS - P535 Rs.24,900 5 Tata Indicom Samsung Max Rs.7,200 24 SONYERICSSON - W960i Rs.24,000 6 Tata Indicom Samsung Flo Rs.6,999 25 BLACKBERRY - 8300 Rs.23,990 7 Tata Indicom Nokia 6088 Rs.6,200 26 ASUS - M930 Rs.23,900 8 Tata Indicom Samsung Champ FM Rs.1,799 27 BLACKBERRY - Pearl 8110 Rs.23,500 9 Tata Indicom Samsung Raaga Rs.1,699 28 PALM - Treo 750 Rs.22,990 10 Tata Indicom Samsung Hero Rs.999 29 NOKIA - N85 Rs.22,000 11 Tata Indicom ZTE C332 Rs.999 30 SONYERICSSON - W980i Rs.22,000 31 BLACKBERRY - Pearl 8100 Rs.21,990 1 Virgin Mobile vSleek Rs.4,499 32 ASUS - P750 Rs.21,900 2 Virgin Mobile vKewl Rs.3,499 33 NOKIA - N79 Rs.21,000 3 Virgin Mobile vBling Rs.2,199 37 NOKIA - E66 Rs.20,000 38 SONYERICSSON - C902 Rs.20,000 39 SONYERICSSON - G900 Rs.20,000 40 NOKIA - E71 Rs.19,800 41 NOKIA - N82 Rs.19,500 42 SAMSUNG - TOUCHWIZ F480 Rs.19,399 43 NOKIA - N95 Rs.19,000 44 SONYERICSSON - K850i Rs.19,000 45 LG - SECRET KF750 Rs.18,990 46 HTC - P3470 Rs.18,500 47 NOKIA - 6220 Classic Rs.17,600 48 HTC - P3300 Rs.17,100 49 SONYERICSSON - P1i Rs.17,100 50 SONYERICSSON - W880i Rs.17,000 51 HTC P3350 Rs.16,900 52 HTC - C720W Rs.16,500 53 MOTOZINE - ZN5 Rs.16,299 54 ASUS - P525 Rs.16,000 55 NOKIA - E61i Rs.16,000 56 NOKIA - 6210 Navigator Rs.16,000 57 LG - KC550 Rs.15,990 58 LG - KT610 Rs.15,990 59 SPICE - S1000 Rs.15,949 60 ASUS - P527 Rs.15,900 61 SONYERICSSON - G700 Rs.15,400 62 SONYERICSSON - W760i Rs.15,200 63 SONYERICSSON - M600i Rs.15,000 64 BLACKBERRY - 8700G Rs.14,990 65 NOKIA - N78 Rs.14,900 66 SONYERICSSON - W830i Rs.14,900 67 SONYERICSSON - W910i Rs.14,900 68 SONYERICSSON - W890i Rs.14,895 69 MOOMING - A1600 Rs.14,599 70 NOKIA - N81 8GB Rs.14,400 71 SPICE - D-1100 Rs.14,199 72 PALM - Centro Rs.13,990 73 ASUS - M 530 w Rs.13,900 74 NOKIA - 6110 Rs.13,600 75 HTC - Touch Rs.13,500 76 HTC - S710 Rs.13,300 77 SONYERICSSON - T650i Rs.13,200 78 MOTOROKR - E8 Rs.12,999 79 NOKIA - 6500 Slider Rs.12,900 80 SAMSUNG - S7330 Rs.12,799 81 SAMSUNG - D880 Rs.12,649 82 SAMSUNG - Beat 450 Rs.12,599 83 MOTORAZR2 V8 Rs.12,499 84 ASUS - P526 Rs.12,300 85 NOKIA - 6500 Classic Rs.12,100 86 ASUS - P320 Rs.12,000 87 SONYERICSSON - K810i Rs.12,000 88 NOKIA - 5610 Rs.11,400 89 NOKIA - E51 Rs.11,400 90 NOKIA - N73 Edge Rs.11,300 91 SAMSUNG - i200 Rs.11,099 92 NOKIA - 7610 Supernova Rs.11,000 93 LG - KF510 Rs.10,990 94 MOTOROKR - U9 Rs.10,699 95 NOKIA - 5320 Rs.10,200 96 SONYERICSSON - W580i Rs.10,100 97 SAMSUNG - Beat 270 Rs.9,999 98 SAMSUNG - U800 Rs.9,999 99 SAMSUNG - D780 Rs.9,799 100 SONYERICSSON - K660i Rs.9,700 101 SONYERICSSON - K790i Rs.9,700 102 SONYERICSSON - W810i Rs.9,700 103 HTC - P3400i Rs.9,500 104 NOKIA - N70m Rs.9,500 105 SONYERICSSON - W660i Rs.9,300 106 MOTOROKR - E6 Rs.9,299 107 LG - KM501 Rs.9,249 108 NOKIA - 5310 Rs.9,200 109 NOKIA - 3600 slide Rs.9,200 110 SAMSUNG - E840 Rs.8,999 111 SONYERICSSON - S500i Rs.8,900 112 SONYERICSSON - W610i Rs.8,900 113 SPICE - S900 Rs.8,899 114 SONYERICSSON - W700i Rs.8,700 115 SPICE - S950 Rs.8,500 116 MOTOROLA - EM30 Rs.8,299 117 NOKIA - 5220 Rs.7,900 118 SONYERICSSON - G502 Rs.7,900 119 SONYERICSSON - W380i Rs.7,900 120 SAMSUNG - L700 Rs.7,899 121 NOKIA - 7310 Supernova Rs.7,800 122 SAGEM - Bleu 670z Rs.7,799 123 SAMSUNG - J800 Rs.7,749 124 SONYERICSSON - K530 Rs.7,600 125 SONYERICSSON - K750i Rs.7,600 126 NOKIA - N72 Rs.7,500 127 LG - KM380T Rs.7,499 128 MOTOYUVA - A810 Rs.7,499 129 SPICE - D88n Rs.7,349 130 SPICE - D88 Rs.7,249 131 INTEX - IN 5050 Rs.7,200 132 NOKIA - 3120 Classic Rs.7,190 133 SONYERICSSON - K550i Rs.7,150 134 SPICE - X-1 Rs.7,099 135 NOKIA - 6300 Rs.6,800 136 SONYERICSSON - W350i Rs.6,750 137 SAGEM - Bleu My 700x Rs.6,699 138 SAGEM - Bleu 670 Rs.6,599 139 MOTOROLA - L9 Rs.6,499 140 SAGEM - Bleu 476x (GSM+CDMA) Rs.6,300 141 SAGEM - Bleu 475x (GSM+CDMA) Rs.6,300 142 MOTOROLA - ZN200 Rs.6,299 143 SPICE - C810 Rs.6,249 144 SPICE - D90 Rs.6,199 145 SPICE - D80 Rs.6,199 146 SAMSUNG - J700 Rs.6,099 147 SPICE - S920n Rs.6,049 148 SONYERICSSON - Z555i Rs.6,000 149 SAGEM - Bleu 455x Rs.5,999 150 SAGEM - Bleu 460x Rs.5,999 151 SPICE - S909 Rs.5,699 152 SAGEM - Bleu 470x Rs.5,600 153 INTEX - IN 5544 Rs.5,500 154 HAIER - twinn Rs.5,499 155 SAGEM - Bleu 551z Rs.5,499 156 SPICE - S9 Rs.5,449 157 SPICE - S820 Rs.5,349 158 NOKIA - 3500 Classic Rs.5,300 159 SAGEM - Bleu 471x Rs.5,299 160 SAMSUNG - E251 Rs.5,099 161 INTEX - IN 3333 Rs.4,999 162 INTEX - IN 4444 Rs.4,999 163 SAGEM - Bleu 651z Rs.4,999 164 SONYERICSSON - T303i Rs.4,900 165 SAGEM - Bleu 555x Rs.4,899 166 HAIER - Double Rs.4,799 167 SAMSUNG - J150 Rs.4,749 168 NOKIA - 6085 Rs.4,700 169 SAGEM - Bleu 556x Rs.4,600 170 LG - Dynamite KP220 Rs.4,549 171 SPICE - S7 Rs.4,549 172 NOKIA - 2680 Slider Rs.4,500 173 NOKIA - 3110 Rs.4,400 174 LG - Dynamite KP199 Rs.4,399 175 SAMSUNG - E250 Rs.4,399 176 SPICE - S707 Rs.4,399 177 SONYERICSSON - W200i Rs.4,300 178 SONYERICSSON - R306 Rs.4,300 179 SAGEM - Bleu 454x Rs.4,299 180 NOKIA - 5000 Rs.4,275 181 SONYERICSSON - T280i Rs.4,150 182 SAGEM - Bleu 466x Rs.4,100 183 SONYERICSSON - R300 Rs.4,100 184 SPICE - S808n Rs.4,099 185 SPICE - S700 Rs.3,949 186 LG - Dynamite KG195 Rs.3,899 187 SPICE - S710 Rs.3,899 188 SAGEM - Bleu 458x Rs.3,699 189 NOKIA - 2630 Rs.3,600 190 SONYERICSSON - K320i Rs.3,600 191 SAGEM - Bleu 450z Rs.3,499 192 SPICE - S705 Rs.3,499 193 SAMSUNG - Guru 520 Rs.3,449 194 MOTOROLA - W388 Rs.3,399 195 NOKIA - 6070 Rs.3,300 196 SAGEM - Bleu 453x Rs.3,300 197 SAMSUNG - M150 Rs.3,299 198 NOKIA - 2760 Rs.3,250 199 SONYERICSSON - T250i Rs.3,200 200 SAGEM - Bleu 449x Rs.3,149 201 HAIER - CHECK! Rs.3,099 202 NOKIA - 2600 Classic Rs.3,000 203 INTEX - IN 2233 Rs.2,899 204 MOTOROLA - W270 Rs.2,899 205 SPICE - S606 Rs.2,899 206 SPICE - S650 Rs.2,799 207 LG - Bullet KP110 Rs.2,749 208 SAMSUNG - Guru 310R Rs.2,749 209 SPICE - S600n Rs.2,749 210 SAGEM - Bleu 351x Rs.2,699 211 NOKIA - 1680 Classic Rs.2,650 212 SONYERICSSON - K220i Rs.2,600 213 SAGEM - Bleu 355x Rs.2,599 214 SPICE - S585 Rs.2,599 215 SAMSUNG - Guru 300 Rs.2,549 216 MOTOROLA - W230 Rs.2,499 217 SAMSUNG - Guru 220 Rs.2,499 218 SAMSUNG - Guru 200 Rs.2,249 219 SPICE - S570 Rs.2,249 220 INTEX - IN 2010 Rs.2,200 221 SAMSUNG - Guru 210 Rs.2,049 222 NOKIA - 2626 Rs.1,999 223 SPICE - S580 Rs.1,999 224 SAGEM - Bleu 253x Rs.1,950 225 INTEX - IN 2020 Rs.1,899 226 SAMSUNG - C160 Rs.1,849 227 SONYERICSSON - J120i Rs.1,800 228 MOTOROLA - W181 Rs.1,799 229 NOKIA - 1650 Rs.1,799 230 SAGEM - Bleu 214x Rs.1,799 231 LG - Bullet KP106 B Rs.1,749 232 SONYERICSSON - J110i Rs.1,700 233 INTEX - IN 1210 Rs.1,699 234 LG - Bullet KG288 Rs.1,649 235 SAGEM - Bleu 255x Rs.1,649 236 SAGEM - Bleu 250x Rs.1,600 237 SAMSUNG - Guru 130T Rs.1,599 238 SPICE - S5 Rs.1,599 239 SPICE - S525 Rs.1,599 240 HAIER - Wow! Rs.1,549 241 SAMSUNG - Guru 130 Rs.1,549 242 SAMSUNG - Guru 100 Rs.1,549 243 NOKIA - 1209 Rs.1,499 244 SAMSUNG - Guru 145 Rs.1,499 245 NOKIA - 1208 Rs.1,425 246 LG - Bullet KG285 Rs.1,399 247 SPICE - S501 Rs.1,399 248 SAGEM - Bleu 245x Rs.1,350 249 SPICE - S415 Rs.1,249 250 NOKIA - 1200 Rs.1,200 With 21 million passengers a year SAS is one of the largest airlines in Europe and the 15th largest in the world. Each day SAS operates more than 1,000 flights. SAS was founded in the spirit of international cooperation. This same spirit was applied in May 1997 when SAS founded Star Alliance together with Air Canada, Lufthansa, United Airlines and Thai Airways International, offering convenient connections throughout an integrated global traffic system.

HOW FREQUENT FLYER PROGRAMS WORK?
As HowStuffWorks reports: "If you travel by plane at all, you've probably thought about getting a frequent flyer card so you can earn miles for free travel. Or, you may already have an assortment of frequent flyer cards riding around in your wallet. Today's frequent flyer (FF) programs offer benefits above and beyond free air travel. And, you can earn miles without even traveling anywhere. CDMA phones generally do not require a SIM card as with all GSM phones. Unfortunately, GSM and CDMA are not compatible with each other. Hence, to answer your question, Korea uses CDMA 800 network-compatible phones without a need for a SIM card, and this will NOT work in Singapore. There isn't a slot for your SIM card anyway. The same will go to all Singapore users; you wouldn't be able to use your GSM phones in Korea. The iPhone is totally different from the way existing mobile phones have been designed, itfs a huge leap of improvement to the usability of the mobile phones. The iPhones are expected to be released in Europe in 2008 and to be released in Asia around 2009. The iPhone is going to influence how the future mobiles phones will be designed, and instead of waiting for the future to arrive, why not put the future in your hands right now? You can get an unlocked iPhone now at http://www.iPhone-Singapore.com/ and be the envy of your friends! For iPhone pictures and iPhone videos and buy iPhone online, please visit http://www.iPhone-Singapore.com/ Accrual Calculator: This calculator will help you determine the number of KrisFlyer miles you could earn when you fly to various destinations on Singapore Airlines, SilkAir or our partner airlines.
For example:
Tokyo (Narita) to Changi, Singapore: 3329 miles economy class, rising to 4994 miles for first class.
Sydney (Kingsford Smith Airport) to Singapore: 3912 miles (rising to 5868 miles for first class.)
ANA Frequent Flyer Benefits
This comes from my friend the very frequent flyer Kenichi of Tokyo Ryokan near Asakusa:
"Everything at http://www.anaco.jp/amc_e/.
If you are a Platinum Member (flew already 50,000 miles and more), then NRT -- JFK would give you a free NRT -- HKG flight. For economy round trip to JFK would give you NRT -- KTM (Kathmandu) on business class (one year open ticket.)
"Three (3) round trips to JFK (economy) would give you two (2) economy class round trips to SGN (HCMC) if you were a Platinum Member. Three round trips to Singapore (economy) would give you one economy class round trip to SGN (HCMC) if you were a Platinum Member.
"Travel more, get more!"




m o t o r o l a + m o b i l e s

DID MOTOROLA DEPEND TOO MUCH ON ITS MOBILE SERVICES DIVISION, AND PARTICULARLY, DID IT DEPEND TOO MUCH ON THE RAZR MOBILE PHONE SERIES? These are the crucial questions, as 2008 gets underway, and the state of the business landscape, becomes ever clear. Mobile 88 wrote at the start of '08: "Motorola Malaysia is strengthening its mobile services division, which is the biggest contributor to the group's income.
"Country president Mohd Asri Hassan Sabri said the group was facing some challenges in this division and had been working hard to address them.
"We had a huge success with the RAZR mobile phone series initially, but we have realised that we had over-relied on the series.
"'We have been working on several approaches to bring the division back to profitability,' he told StarBiz in an interview..."
As everyone knows, Motorola Malaysia recently opened its first one-stop concept store, Motostore, at Suria KLCC. Asri said the opening of the flagship store was one way for Motorola to get closer to its customers.
Motorola Malaysia also sees WiMAX (Worldwide Interoperability for Microwave Access) as an opportunity. It will provide its expertise to local telcos involved in this area.


In more Motorola related news, Aarvidi's Weblog writes (March 2, 2008): "Highly-confidential correspondence confirms that the Penang state government had asked the federal government to offer a RM1 billion project to American telecommunications giant Motorola in a desperate attempt to retain the latter's investment in the state.
"If this wasn't done, the Gerakan-led state government warned Prime Minister Abdullah Ahmad Badawi that its 'catastrophic impact' would be 'politically very detrimental' especially in the run-up to the general elections on March 8.
"The stunning revelation comes as the opposition intensifies its attacks on the Gerakan state government over the sliding performance of the island's economy. Koh has been on the defensive repeatedly denying such claims.
"It would cause a total of 10,000 jobs to be lost of which 4,000 are direct jobs in the Motorola facility in Penang and the remaining 6,000 jobs among Motorola suppliers and vendors in the country.
"So is is obvious Gerakan was not maintaining the economic climate well. Motorola would have shifted its operations to China. A thorough study is required to look into the problems of other electronic giants and correct them.The elections is a blessing to the 10,000 workers, without which the federal government would not have raised a finger to help, the Badawi corridors would have taken preference.
"Most of the foreign investors want to move and new ones are reluctant to come, the government should make extensive studies to find out the problems the existing companies face and overcome them if possible.
"New investors prefer neighboring countries, cheesed off by our 30% equity rules and other stringent measures. If nothing is done, Malaysia is dead..."

Skor Career says (April 6, 2008): "Motorola is closing its Singapore operation, barely 3 months after announcing its expansion plan in Penang, Malaysia. The Singapore plant mainly manufacturers the mobile phone devices.
"Motorola's plant in Singapore accommodates about 700 workers, and most of them will be laid off before the year ends. A statement by the company said that the company is moving its operation to 'other Motorola facilities worldwide.' The move is also said to be part of Motorola's plan to cut $500 million dollars off their worldwide expenditure.
"According to the number of sources, more job cuts are expected to come which will see more than 10,000 employees worldwide losing their jobs since the beginning of the year. While the manufacturing of the mobile services will go, it is said that the company will maintain their Singapore HQ, including the research and development center. "Ironically, in a stunning move, Motorola announced back in February 2008 its plan to expand their Malaysia operation, particularly in Bayan Lepan, Penang - a move that raised eyebrows of a number of groups. In the announcement, RM350 million will be invested and 700 jobs will be created, a sum equals to the number of job loss expected in Singapore.
"Trouble brewing?
"The latest development is set to send shivers to over 4000 employees in Motorola Malaysia, in addition to tens of thousands indirect employees working with the outsourced vendors, relying on businesses from Motorola. The news and media are depicting Motorola's predicament as 'free falling', and is soon to lose their status as the 3rd biggest mobile phone maker in the world. The company has also confirmed its move to split its troubled mobile division as a separate entity.
"Motorola Malaysia was one of the survivors that stood firm on its ground during the Asian economic downturn in the late 90s, and now is set to face another round of test..."

Wrote one of the knowledgable writer-folks at Ft.com: "Bright, shining Changi Airport is one of the very few immigration desks I have passed through that offer bowls of sweets as you wait to have your passport examined - on my last trip, they were Fox's Glacier Fruits." And last but not least, SavvyTraveller writes: "I actually look forward to a trip to Singapore just for the airport. I've never seen anything like it. I mean, how often do you hear the sounds of fake birds at an airport? I'm in the orchid garden, home to a small pond and the soundtrack of chirping birds. It's a tiny island of plants surrounded by a sea of carpet right in the middle of the departure terminal. For something less serene, let's wander upstairs and take in a free movie..."

These writers have said it all, and better than I can say it myself. Changi Airport is cool. I can't wait until I make it down to the Singaporean island again, and enjoy a long layover at the airport.

APART FROM STAR ALLIANCE OF COURSE, WHAT IS THE BEST FREQUENT FLYER PROGRAM (IN ASIA AT LEAST?) A Smart Asia article by Libby Peacock looked into this very issue. Peacock wrote: First thing to remember is not every flight will earn you miles. That discounted economy ticket may be easy on the pocket, but the low fare may gather no miles – or a vastly reduced percentage. With Malaysia Airlinesf Enrich, certain discounted Economy fares earn 70 percent of miles. Cathay Pacific frequent fliers earn anything from zero to 50 percent flying discounted Economy. Group tickets may not bring the miles you expect (with Korean Airfs SKYPASS, they only earn you 80 percent of normal Economy miles). With Flying Returns, the joint Air India and Indian Airlines FFP, promotional fares earn 70 percent of normal Economy mileage points. Some programmes are more generous than others. In March 2006, Virgin Atlanticfs Flying Club implemented some changes, allowing members to earn miles on all flights, including the airlinefs lowest Economy fares. It also introduced mileage bonuses for Silver and Gold members. The only flights not qualifying for miles are ones bought with redemption awards in the first place. Fair enough.
"Royal Bruneifs FFP, Royal Skies, has two elite categories above basic: Silver and Gold. It is one of few programs allowing members 100 percent of miles even for discounted Economy flights. Royal Skies frequent flyers get 125 percent of miles for discounted Business fares. Full-fare Business earns 150 percent. Qantasfs Frequent Flyer has a minimum points guarantee: members earn at least 1,000 points on Economy, and at least 1,250 on Business or First. Singapore Airlinesf KrisFlyer warns that certain categories of economy class tickets gare ineligible for mileage accrualh.
"China Airlines Dynasty Flyer members donft earn mileage for tickets sold at discounts of 50 percent or more. Free, infant, barter, charter, excess baggage, airline and travel industry discount tickets donft earn miles either. Always check with the airline or travel agent whether your flight will accrue miles..."

9 -- Traditional culture shows using live actors. On my last visit in August 2003 there was a Chinese magician-cum-martial artist juggling plates and catching knives and so on. At one point his assistant tried to ram a sharp spear through his throat. By some Shaolin magic of mind-over-matter, the martial artist was able to stop the spear from piercing his neck. The assistant pushed and pushed, the spear started to bend almost 180 degrees -- and the only wound the martial artist suffered was a little blood. This little blood was enough to freak out some Scandinavian children in the crowd, who had to run back to the shields of their mothers.
10 -- A downstairs foodcourt set up in the typical Singapore "hawker's market" style, featuring such delicious dishes as chicken laksa (you need tissues because it sure is spicy!).
11 -- A science museum and "Timezone Australia" arcade lounge...
12 -- Designated napping areas and specially designed snooze chairs free of charge. Or, for $AUS23 for three hours, you can sleep in your own chamber at the shower, fitness and lifestyle centre. A room with television and a private bathroom in the Ambassador Transit Hotel - which is within the airport - costs $AUS44, or a budget room with shared bathroom is $AUS30.
13 -- If pampering is on your itinerary, the Aromazone massage centre has aromatherapy, reflexology and massage treatments. A one-hour aromatherapeutic massage treatment costs $AUS58. A traditional foot reflexology session, helpful in relaxing nerves and tracing "qi" imbalances, is $30 per half-hour, as is a head-and-shoulder massage.
14 -- Changi's fitness centre or the gym in the Ambassador Transit Hotel have sessions for between $AUS8 and $AUS12 (including hire of sports attire and footwear). At the rooftop swimming pool and jacuzzi complex, a swim and shower costs $AUS10. You must bring your own swimwear but soap, shampoo, shower gel, moisturising lotion and towels are provided. If you're feeling a bit out of puff after your workout, head to the oxygen bar, where 10 minutes of pure oxygen costs $AUS12.

Anyway, you get the picture: it is one kick-ass airport, consistently voted the best in the world. You could spend the day in there, and still find things to do. Maybe start the day with a swim in the pool, a massage, check out the science museum, and then catch a cheesy movie in the cinema. By this time it is lunchtime so you could order some of of the huge cheese dosas and mango juice they serve in one of the Indian restaurants, or perhaps a round of sushi. Since it is now afternoon it is okay to start drinking, so I would hit the bars for a chance to meet fellow travellers waiting for their planes, or to watch a bit of TV (there are special viewing lounges set aside for CNN or BBC or the Discovery Channel, for example, as well as sports areas where you can watch boxing or the golf.) There are options all round, and plenty of beverages to be consumed.



c h a n g i + a i r p o r t

ULTIMATELY IT WAS BAD TIMING AND JUMPY NERVES, RATHER THAN A LACK OF CASH, WHICH PREVENTED ME FROM BUYING NGA'S PHONE. We just couldn't hook up, electronically. We just kept missing each other. After finding that Nokia she wanted near the Malay Cultural Village I went to an Internet cafe downtown and emailed her the price, saying I would await her instructions before purchasing. I mean, I didn't want to make a buy that she didn't want, especially with money so tight. check out Ho John Lee's blog. Unlike me, Ho John Lee has actually stayed in the transit airport (not my style -- I am more likely to be found sleeping outside on the concourse with plugs stuffed in my ears!) Ho John Lee says:

Sony Style: Changi International Airport, Terminal 3.
This is said to be the first retail outlet of its kind (in other words, a Sony retail outlet in an airport) in the world, and it is part of the whole swag of world firsts, which has recently being netted by Singapore's Changi Airport. The products at this airside shop have been selected according to a suitably travel related theme: if you are passing through, expect to find VAOI laptops, computer accessories, Cyber-shot digital cameras, Handycam, Playstation, Walkman audio equipment and Sony Ericsson mobile phones.

Vertu: Changi International Airport, Terminal 3.

On my way back to Japan after seeing Nga, I had an afternoon to evening to spend in Changi's new Terminal 3, and I was actually looking forward to it. It is almost impossible to get bored in such a place, and I could have done with a few extra hours -- I was just getting stuck into the Chinese frontier period movie in the upstairs cinema, when it was time to board my plane. I will be back! Anyway, while I was there I happened to pass the Terminal's luxury Vertu outlet. According to the airport's promotional literature: "Expertly hand-assembled and tested in Vertu's dedicated workshop in England, each Vertu handset is a finely crafted masterpiece of art and technology. Its first travel retail boutique in Asia, Vertu in Terminal 3 will feature the newly assembled Ascent Ti, a 3G, quad based GSM phone. It boasts of a 3 megapixel camera, a Titanium chassis, cowhide leather back, scratch-resistant sapphire crystal face and polished ceramic."
There is an important distinction between air miles or points, and gtierh or gstatush miles or points. Most FFPs work along similar principles. Air miles or points (earned by flying or buying services from FFP partners) make up the gcurrencyh you need to redeem tickets. Tier or status miles, on the other hand, collected through actually flying, allow you to progress to higher membership levels within your programme. The higher your level, the more benefits you get (typical perks include extra baggage allowance, dedicated check-in, the use of airport lounges, priority waiting lists, priority for upgrades and so on). Several programmes have three elite tiers above basic, although some, such as Malaysia Airlines and Thai Airways International, manage quite well with two. Members of Cathay Pacificfs FFP, Marco Polo Club, earn gClub Milesh that are used to determine their membership tier (20 club sectors or 30,000 miles for Silver, 40 sectors or 60,000 miles for Gold and 80 sectors or 120,000 miles for Diamond). All Marco Polo club members are also enrolled in the Asia Miles program (www.asiamiles.com), and it is Asia Miles that can be redeemed for flights or other awards. Here is where it becomes potentially confusing: Marco Polo members can also earn Club Miles when flying with other OneWorld partner airlines, while Asia Miles can also be earned when flying with Cathayfs 17 Asia Miles airline partners. Similarly, Qantas Frequent Flyer gstatush credits are separate from frequent flyer points. The number of status credits you earn is determined by cabin class and distance flown – the more credits you earn, the sooner you can achieve a higher status. Qantas Frequent Flyer, with Bronze (entry level), Silver, Gold and Platinum cards, is the largest FFP in the Australian region, with over four million members. Partner airlines include OneWorld alliance members such as Cathay Pacific and British Airways. AIR CHINA
"Use of the terminal 1 transit hotel gym, showers, and swimming pool are included in the room charge, but can also be purchased separately. The transit hotel gym has a fairly new Precor treadmill (was finally replaced this spring), a stationary cycle, and a few weight machines, and a rack of dumbbells. The shared gym showers are much nicer than the ones in the rooms. They're equipped with glass doors and soap dispensers, while the ones in the rooms have just a curtain, with a drain in the floor (so the whole bathroom floor gets wet), and little packets of soap (which are hard to open).
"The swimming pool is on the roof of the building, and is accessible through the Terminal 1 gym. The pool doesnE½EE½EE½EE½ft open until something like 9am, so IE½EE½EE½EE½fve only used it on a couple of occasions when my outgoing flight was delayed.
"The Terminal 2 transit hotel doesn't have a gym, but the separately operated Plaza premium lounge and gym nearby is much nicer than the Terminal 1 gym. The desk can also supply you with exercise clothes, although you still need to bring your own running shoes. Their gym has several nice treadmills, along with a newer weight machine, hand weights, and mats for yoga. They also have showers, nap rooms, oxygen therapy, and a lounge with snacks."



s h o p + l i s t

ONE OF THE OUTSTANDING ASPECTS OF CHANGI INTERNATIONAL AIRPORT IS THE ABUNDANCE OF HIGH TECH GIZMOS WHICH CAN BE USED FREELY (AND FOR FREE) BY PASSENGERS. The e-hub on the second floor of the Transit Lounge, for example, VoIP (Voice Over Internet Protocol) capability, or IP phone technology. In other words, you can simply touch the screen to: make a free local phone call (international calls can be paid for by credit card), send free SMS to your friends, send free e-mails with video and/or voice, send free e-cards with your photo, print your personalised luggage tags, read the latest news and so on.

3G Handphone Shop: 1 Maritime Square, #01-32 Harbour Front Centre, Singapore.

s u r i a k l c c + t e l e c o m m u n i c a t i o n s
JUST AS IN SINGAPORE AND INDONESIA, CELLPHONES ARE CALLED HANDPHONES in Malaysia. If you want to pick up a handphone while you are in Kuala Lumpur, KLCC Suria is as good a place as any. There are six dedicated telecommunication stations in the Twin Towers:
D@Mobile: Suria KLCC Center Court, K22. Phone: 03/2166 7699.
Dr Mobile Clinic: Ampang Mall, C68. Phone: 03/2161 1699.
Motorola: Ramlee Mall, 331. Phone: 03/2164 1990.
Late last year (2007) Mobile 88 reported: "Motorola will be giving consumers a sneak preview of the much awaited RAZR2 V8 Luxury Edition on 10 December. The RAZR2 V8 Luxury Edition is a stunning blend of cutting-edge technology and bold, sophisticated detail that is the pinnacle of ultra-premium cool. Bathed in gold and clothed in snake-like skin, it includes a full suite of features and accessories for fashion conscious consumers seeking a glamorous design.
"To mark its significance, Motorola is organising a Special Preview from 12 noon to 4.00pm on 10 December at the MOTOSTORE in Suria KLCC. Consumers will need to register at www.hellomoto.com/my to be one of the first in line to view and purchase the special edition handset during this Special Preview. Registration is open from now till December 7, 23:59hours and is limited to the first 50 consumers. Those who are unable to register or are not one of the first 50 consumers need not worry, as Motorola will be holding a general showcase after 4.00pm, during which time consumers will be able to purchase the special edition phones..."
Nokia: Park Mall, K33. Phone: 03/2070 0190.
Sony Ericsson: Ramlee Mall, 318. Phone: 03/2026 9969.
The Hello Station: Ramlee Mall, 317. Phone: 03/2161 2332.
NOKIA SHOPS: #01-47 The Central; Level 1 K8 Funan DigitaLife Mall; #02-38 Great World City; #04-17 NTUC Hougang Mall; #02-21 Jurong Point; 53 Ang Mo Kio Ave 3 #01-27 AMK Hub; #02-30 Bishan Junction 8; #03-18 Tiong Bahru; #02-09 Vivo City
CENTRAL: 3 Mobile @ Best Denki VivoCity #02-07; #05/01 Ngee Ann City Podium AWF Communications #01-26 People's Park Center CitiLink Group #02-92 Suntec City Mall; #02-001Q elife@Suntec Computation and Communication #01-45 Tiong Bahru Plaza Eng Ho Bee #02-12 Sim Lim Tower G-Force Network #03-20 Raffles City; #B2-63 Plaza Singapura; Hai Chew Electronics #01-53/54 Sim Lim Square Max Handphone and Electronic #01-81 People's Park Complex Max Yes #05-K30 Funan IT Mall Mohamed Mustafa & Samsuddin Co 145 Syed Alwi Road Mustafa Centre RoyalPlus Pacific #02-28 Sim Lim Tower; #04-24 Sim Lim Square Star 5 Technologies #02-001D elife@Suntec Tele-station VivoCity #01-23
EAST: 3 Mobile #01-02A Tampines Mart; Blk 211 New Upper Changi Road #01-747 Bedok Central; #05-22 Century Square 3 Mobile @ Best Denki #04-04/05 Century Square; #02-33 Parkway Parade Complex; ATLAS Telecom Blk 83 Marine Parade Central #01-556; Centel Corp #01-08 East Point CitiLink Group 315 Geylang Rd; G-Force Network #02-341 Loyang Point GSMLink Blk 214 Bedok North Street 1 #01-177; H2Hub Blk 208 Bedok Central 1 #01-679; Handphone Shop Blk 211 New Upper Changi Road #01-747 J-Force 810 Geylang Road #01-01 City Plaza OnLine Mobile Blk 201D Tampines Street 21 #01-1113 Planet Telecoms #05-05 Century Square Computation and Communcation #B1-15 White Sands Shopping Centre
Alcatel http://www.alcatel.com.my/ Avaxx - Nokia http://www.avaxx.com/ Club Nokia http://www.club.nokia.com.my/ Dancom http://www.dancom.com.my/ Wisma Dancom, Lot 5 Lorong 51A/227B, 46100 Petaling Jaya Tel: 03 7966 8888, Fax: 03 7957 5777 Dopod - HTC http://www.dopodasia.com/ (regional site) Tel: 03 5569 8878 Eten - M500 PDA phone http://www.jassavenue.com.my/ Jazz Avenue Sdn Bhd Suite 5-1, 5 th Floor, Wisma UOA ll, Jalan Pinang, 50450 Kuala Lumpur Tel: 03 2171 2270 (Careline) , 2171 2271, Fax: 03 2171 1278 Ericsson http://www.ericsson.com.my/ Innostream http://www.innostream.com/ (global site) Southall Sdn Bhd 108 & 109, Block A, Kelana Business Centre, 97 Jalan SS7/2, 47301 Petaling Jaya Tel: 03 03 7492 1117 Integrated Communications - Mobile phone reseller http://www.incomms.com/ Kimiwa Trading - Handphones & accessories http://www.phone.com.my/ 76 Jalan Raja Laut, Kuala Lumpur, 50350 Malaysia Tel: 03 2694 4060, Fax: 03 2691 7012 LG Mobile http://www.lge.com.my/ Tel: 1 800 822 822 (Service Line), Fax: 03 7491 2800 M Mobile http://www.mmobile.com.my/ VC Communications Sdn Bhd Tel: 03 7883 8363 (Customer Service) Motorola http://malaysia.motorola.com/pcs/ 15th Floor Menara Luxor, 6B, Persiaran Tropicana, 47410 Petaling Jaya Tel: 03 7880 0580, Fax: 03 7880 0590 MotoServiceOne 11, Jalan SS 21/60, Damansara Utama, 47400 Petaling Jaya Tel: 03 7727 7530, Fax: 03 7727 7560 MS Cellular http://www.mscellular.com.my/ Multilink - Mobiles & PDAs - Dallab, Mitac http://www.multilink-m.com.my/ Multilink Mobile (M) Sdn Bhd Unit 41- 7, The Boulevard, Mid Valley City, Lingkaran Syed Putra, 59200 Kuala Lumpur Tel: 03 2283 4567, Fax: 03 2282 6688 Nokia Malaysia http://www.nokia.com.my/ O2 - Xda, Xphone, smartphone http://www.seeo2.com/ (global site) Repair Centre: 8, 3rd flr, Jalan PJS 11/28, Bandar Sunway Metro, 46150 Petaling Jaya P & A Shop - Online hand phones & accessories http://www.pashop.com.my/ Unit T-041 & T-042, Paragon Point, Jalan Bunga Tanjung, Taman Putra, 68000 Ampang Tel: 03 4297 7322, Fax: 03 4293 3322 Sagem http://www.winningmobile.com.my/ Winning Mobile Sdn Bhd 14.01 Level 14 Menara Genesis, 33 Jalan Sultan Ismail, 50250 Kuala Lumpur Tel: 03 2142 7878, Fax: 03 2141 7878 Samsung http://my.samsungmobile.com/ Tel: 1 800 88 9999 Siemens http://www.siemens.com.my/ Sony Ericsson http://www.sonyericsson.com/my/ Startel http://www.startel.com.my/ Startel (M) Sdn Bhd 135 - A, Indah UPC, Batu 3 1/2, Jalan Klang Lama, 58000 Kuala Lumpur Tel: 03 7983 7833, Fax: 03 7983 3887 T.Choice Malaysia Sdn Bhd B808, Block B, Kelana Square, Jalan SS7/26, Kelana Jaya, 47301 Petaling Jaya Tel: 03 7880 9889, Fax: 03 7880 0266 Where & how? Getting there: MyCen Map | Directions | MyCen Location (what's this?) Travel Fon - Special low roaming rate Mobile phone rental at KLIA airport by Redtone http://www.travelfon.com/ Xplore Alpha Tech Distribution http://www.alphatech.com.my/ Zitron - Nokia http://www.zitron.com.my/ 11th Floor, Menara BGI, Plaza Berjaya, Jalan Imbi, 55100 Kuala Lumpur Tel: 03 2145 9086, Fax: 03 2141 9462 Where & how? Getting there: Map | Directions | MyCen Location (what's this?) Deimos is selling brand new Nokia N81 8GB cell phones! The phones are available for purchase at our shop in Kuala Lumpur, Wilayah Persekutuan, Malaysia. The phones are priced at RM 1,350.00 per new set. Leave a message here if interested. Terms and Conditions 1. Available for purchase at our shop in Kuala Lumpur, Wilayah Persekutuan, Malaysia 2. Availability of stock is subject to supplierfs availability 3. After sales service provided at shop 4. Standard sales package offered 5. Two years warranty WEST: 3 Mobile Blk 449 Clementi Ave 3 #01-263; Blk 727 Clementi West St 2 #01-240; #L2-16 IMM Building; Blk 501 Jurong West Street 51 #01-271 3 Mobile @ Best Denki #02-14/15/22/23 IMM Building Apple Telecom #02-02 Lot 1 Shopper's Mall Comms Equipments Blk 132 Jurong East St 13 #01-281 G-Force Network #03-11 West Mall; #01-15A Jurong Entertainment Centre Handphone Shop #01-47 Taman Jurong Shopping Centre J Com #02-37 Bukit Panjang Plaza Planet Telecoms #01-21 Jurong Entertainment Centre POD Blk 495 Jurong West Street 41 #01-114
s o n y + e x p e r i e n c e
Sony Ericsson Concept Shop: #04-Isetan, Wisma Atria. More information: more information here.
Sony di Pro Shop: Parkway Parade, Level 2. Map: Interactive map here. Phone: 6346 2822.
Singapore, December 15, 2005 – The Christmas season is just around the corner and the ideal present for music lovers has arrived just in time. Sony Ericsson brings today the highly anticipated first 3G-enabled Walkman phone - the W900i - to stores in Singapore. The W900i is a high quality fully specified music player, phone, and imaging device capable of super-fast downloads of all types of multimedia – music, video and graphics. With the inception of the W900i, Sony Ericsson now boasts a collection of three fully functional Walkman phones with unique features that appeal to different consumers in the market. The two Walkman phones launched earlier this year include the award-winning W800i and the fun-filled W550i that offers a game console experience. gThe W900i, along with the rest of the Walkman phone family, will establish a new lifestyle habit of enjoying superb quality music and video and a full internet web experience on the move, from a single mobile device,h says Jack Tan, Branch Manager, Sony Ericsson Singapore. gIn our first UMTS Walkman phone, we have combined fast download speeds with superb sound quality and crystal clear 30-frames-a-second video recording and play-back in a really simple and easy to use device. The W900i will not only appeal as a music phone - its superb communications, multimedia and imaging functionality will appeal to all those wanting a true multimedia capable device. This is truly the perfect Christmas gift for your loved one who wants the latest mobile gadget with a stylish design and extensive features for work and play.h Music transfer and download One of the most appealing features of the W900i is how easy it is to import, transfer, play and manage music files. Tracks can be imported from a variety of sources, either over-the-air direct to the phone if it supports an available operator music download service, or via a PC. Transferring digital music files from a PC to the phone is a simple edrag and dropf and the W900i is also fully compatible with user-copied content from all leading music management software packages. The W900ifs large internal 470MB user free memory provides space for between 120 and 240 songs. The storage capacity can be easily increased by inserting a Memory Stick PRO Duo, which is currently available in retail outlets at up to 2GB, providing space for up to 1,000 tracks. Music files can be stored in all the key formats: MP3, AAC or AAC+, MIDI, WAV and XMF. Functionality and design The versatile swivel design makes it easy to multi-task between the W900ifs many functions, a feature which gives the phone an advantage over dedicated music players. The direct music buttons get the user swiftly into the Walkman player where it is possible to scroll through play lists, artists or individual songs. Users who do not want to miss calls while they are listening to music will love the fact that the phonefs ringtone cuts into the audio and pauses the track while the user takes the call. The phone swivels open automatically with the lightest of touches, revealing a large keypad. Virtually all functions can be performed with the phone closed - users can read messages or search through their music library without opening the phone. Imaging and multimedia More than a fully featured music player, the W900i is a highly advanced imaging and multimedia device with broadband-fast download speeds; smooth, responsive browse capabilities; and a large, 2.2 inch QVGA 262K TFT screen, one of the brightest ever seen on a mobile phone. The 2 Megapixel, autofocus camera with LED flash- or picture-light, is perfect for capturing priceless moments. Sony Ericssonfs dual fronted design, allows the camera to be operated with both hands in a horizontal position for maximum stability. The camera also shoots video at up to 30fps (frames per second), double the speed of most conventional imaging phones and the playback quality threshold for television. With the supplied Adobe PC software, pictures and videos can be easily imported to a PC as soon as the phone is connected using the fast USB connection. They can then be edited, printed and shared using the easy-to-use and powerful Adobe software, and videos can be played back using Apple QuickTime Player. As an entertainment device, the W900i exploits the UMTS-delivered capabilities to the full, delivering fast and smooth download and browsing of video, games, sound and graphics. The high performance 3D Java gaming engine is put to the test with the embedded Asphalt Urban GT 3D from Gameloft, where users can experience the thrills of extreme racing at the wheel of the ultimate sports cars. Accessories The W900i is the first Sony Ericsson phone to be supplied with a Stereo Portable Handsfree HPM-80 with remote control, allowing the user to operate the Walkman player without removing it from their pocket. A USB cable and Disc2Phone PC software for transfer and management of music files are also included in the box. The W900i is now available in stores island-wide at the following recommended retail prices: With a standard two-year mobile plan -S$1,098 Without plan - S$1,198 Best Denki Co., Ltd. (Š"Ž®‰ļŽŠƒxƒXƒg"dŠķ, Kabushiki-gaisha Besuto Denki?) (TYO: 8175) is a Japanese electronics retailer with outlets across Japan, Indonesia ,Singapore, Malaysia, Hong Kong and Taiwan. Best Denki headquarters is located in Fukuoka. Previously, in Singapore, it was known as "Yaohan Best", when it started operations there in 1985. After Yaohan's bankruptcy, the store was changed to its current name. The store has also a service sector that does repair, transportation of goods and after sale service for its franchise stores. There are twelve stores in Singapore, with the flagship store located at Ngee Ann City. The newest store in Jakarta is located at Senayan City and is the largest Best Denki store outside Japan.
NOT EVERYONE HAS THE SAME VIEW OF CHANGI AIRPORT AS I DO -- and some people are downright negative in their assessments. Malachy Roscoe for example had this misadventure to relate:
Having transited through Singapore recently from Perth to London II requested a shower which was my main reason for visiting and was informed showers were available inside the lounge and given a towel and toiletry kit. I entered the lounge to find it extremely small for such a large hub and a major alliances lounge. There was one shower which you had to queue for and no seats became available during the 1 hour wait for the shower to become free. There was not even an attendant to clean the shower between customers! The food and beverage selection was atrocious and no reading material was to be found.
---