---
---
EMPLOYERS: POST YOUR JOBS HERE!

---
MORE JOB RESOURCES



www.crowdedworld.com/malaysia/jobs.html




www.crowdedworld.com/malaysia/foreigndoctors.html




Information for Indians Hoping to Work in KL




www.crowdedworld.com/malaysia/indianjobs.html




Information Technology Jobs in Malaysia




www.crowdedworld.com/malaysia/itjobs.html





www.crowdedworld.com/malaysia/africanjobs.html




Make Money at Home with Google Adsense




www.crowdedworld.com/malaysia/googleadsense.html





www.crowdedworld.com/malaysia/lawyers.html





www.crowdedworld.com/malaysia/doctorjobs.html





www.crowdedworld.com/malaysia/motorolajobs.html




Pictures of the Petronas Towers in Kuala Lumpur Malaysia
---
Maps

Interactive photographic map of the entire world!
---
---
Unlike countries such as Japan, part time jobs don't have a particularly glamorous image in Malaysia (that's my interpretation at least). Here in Japan there is a whole generation of 20-somethings (and even 30-somethings) who have bid the workaday salary life goodbye, and become freeta -- literally "free-timers". I am one of them, and part time jobs are the engine of our existence, the wind in our sails. They provide us the cash for our lifestyles, without demanding from us our lives. You can quit anytime, and move on like a nomad, to the next adventure. Of course, minimum wage jobs in Japan pay out something like 700/800 per cent what they do in Malaysia, where the going rate seems to be about RM4 (according to the redoubtable Danny Choo.) Unless you are a freelancer with some valuable rare skill, it is not a wise career move for a Malaysian to spend his or her whole life part time working. In fact, it seems to me that many of the Malaysians looking for a part time job already have a regular day job, and want something extra to do at nights or on weekends. To supplement their income, or pay for their latest toys. As a poster wrote on Malaysian Babes this year: "Dear all, I'm so new here. I would like to ask, anybody know where to get job after office hour? i mean part time. I'm working in hospital. Or maybe any private murses needed or... any help in any nursing home? orphan home? oldfolks home? I've no way to go. I'm lost. I am so boring staying at home after my work... The most important, i would like to make money money money~!"
For young people studying or fresh out of college part time jobs provide valuable experience and a step up into the job market. As jm_wazzup on malaysia.net writes: "Most, if not all fresh graduates are looking at securing the ideal full time job right after graduation. They tend to forget that part-time jobs are the possibly the next most important thing after paper qualification obtained in colleges and universities; be it locally or internationally.
"Among the current popular industries for full time employment are marketing & business development, sales & marketing, engineering, accounting & finance and computer & IT-related fields. According to a recent survey by Jobstreet.com, sales & marketing top the chart for trade industry for the first and second quarter of 2008. Meanwhile, software developing for computer & IT industry is number one for two consecutive quarters for this year.
"This report will single-handedly skyrocket demands for sales and IT-savvy graduate. However, without part-time job and real life experience, these potential job seekers will just stand side-by-side with other fresh graduates. It will be a different story altogether with part-time job experience. Jobs like promoter and freelance programmer are abundant these days. If one were to work part-time, they can probably share their working experience with future employers and even get a testimonial or recognition from past employer. Ultimately, this is what most employers look out for these days -- the X-factor rather than selecting the conventional straight A's scorers.
"Hence, newly-found online part-time job provider YourPartTime.com come hand-in-hand in providing you all mentioned earlier. With 7 job categories and 92 job types in total being listed here, one can not only gain additional knowledge, soft skills and earn extra income but also explore one's talent on various areas that have been waiting to be unlocked all these while.
"For more information regarding YourPartTime.com, feel free to login to www.yourparttime.com to see for yourself the different features and latest part-time job on offer..."
YOUR HOT PART TIME SOLUTION
---
Taking jm_wazzup's advice, I loaded up Your Part Time, to see what kind of jobs they are offering. As well as jm_wazzup's original article, I found ads for part time jobs including promoters, insurance consultants, illustrators (at Schemax Colour and Design in Selangor, Puchong Jaya), and plenty of product consultants and sales execs. Ads posted by the kinds of companies which want to spruik their wares outside department stores and on the steamy high streets. Just like the Motorola chicks in pretty dresses trying to sign up customers to their latest plan. According to many media estimates, up to 10,000 people depend directly and indirectly, on Motorola for their economic needs. Or 8000 people, depending on the math you use. Whatever: Motorola is a kick ass employer providing exactly the kind of high technology jobs, that Malaysia wants to become known for (if you are interested in working at Motorola part time or otherwise, ckick here.) It ought to be stated right here, that Penang also houses the offshore operations of numerous other electronics multinationals such as Intel, Dell Computer, AMD, Sony, Agilent Technologies, Seagate, Jabil Circuit and NEC, as well as Motorola. Manufacturing is big business here, and more than 100,000 people work in the electronics industry. Malaysia wants to become the electronics heart of south east Asia, and keeping Motorola here (and keeping it afloat), is no doubt all part of the master plan...

The jobs and careers forum at Lowyat has plenty of good advice and discussion about work in the Malaysian tech industry, including work from home/data entry possibilities, and part time jobs. One thread launched on September 27, 2008 is called economy very bad, very hard to find part time job. "now economy very bad, very hard to find part time job, got any people got part time ? introduce me , i wan," implored one forum visitor, jimmy1997. In response spartacvs recommended the Asia Part Time Job site as a good place to go job hunting. Taking spartacvs's advice, I clicked on to Asia Part Time, and discovered the name is somewhat misleading -- this site is not panAsian, but Malaysian. And there were the usual ads for jobs for promoters (for example: "Looking for 3 girls to promote Jagermeister and Konig beer from Germany for October Fest at Equatorial Hotel KL, RM130 per day"), promoters needed for the coming Christmas sales at locations around Kuala Lumpur, female promoters needed to work part time to promote the Celcom Sim Card and Broadband. There were a few other ads for graphic designers and models. Models, promoters, graphic designers -- that's what the Malaysian part time job market seems to be based around. But then again, if you root around, you might find some more interesting possibilities. Such as these:
COLLEGE GRAD JOB MALAYSIA PART TIME:
---
Despite its promising name this site appears to be a dud. It might be of use if you are interested in studying in America or looking for a part time job there -- you won't find any Malaysian jobs here though.
---
This website describes itself as a "platform for students, house-wives, office workers and even professionals to connect with part-time/freelance job providers." Employers are free to post their jobs and jobseekers are free to look at them and apply for them. Fish A Job boasts a database of part-time and freelance/temp jobs in Malaysia and Singapore. Job catergories covered include accounting and finance, aministration and HR, IT, telemarketing and data entry, sales, waiting tables, and even modelling. If you subscribe you can get job alerts sent to your email account every day.
---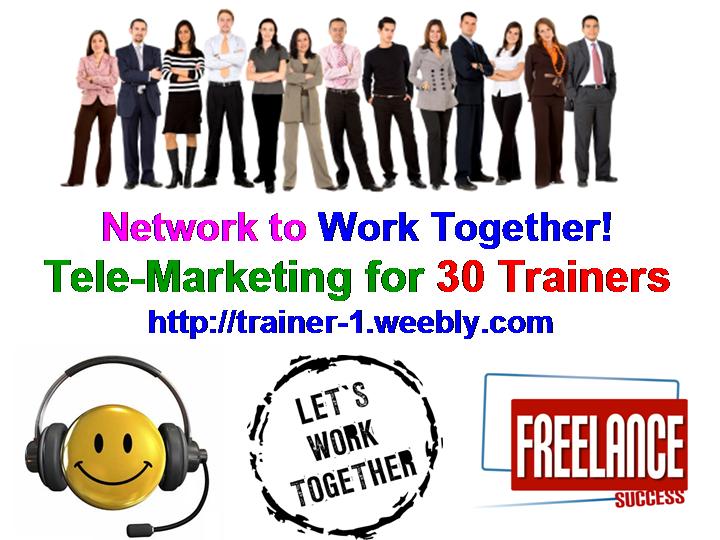 I received this email recently from the owner of this site, and he claims to require telemarkters to contact 10,000 factories and companies. . Fish A Job boasts a database of part-time and freelance/temp jobs in Malaysia and Singapore. Job catergories covered include accounting and finance, aministration and HR, IT, telemarketing and data entry, sales, waiting tables, and even modelling. If you subscribe you can get job alerts sent to your email account every day.
---
Unlike the aforementioned College Grad Job Malaysia site, Job On Earth actually has real jobs listed, of all different categories. Including part time jobs. The last time I checked in the part time jobs // entry level section, there were nine jobs listed (over the past two months). These included home-based telemarketer (in the KL area), health advisors (promoters) in the Klang Valley, and payment manager for a US software company.
---
They don't specifically list part time jobs at this site, but there are plenty of jobs here from Malaysia and all over the world. For example, I recently did a search for legal jobs in Malaysia, and came up with two listings: one for a legal assistant (lawyer) in Kuala Lumpur, the other for a legal assistant in corporate and conveyancing law in Shah Alam, Selangor.
KURSANI MALAYSIA MASSAGE SPA FOR MEN:
---
According to the official website: "If you find yourself in need of pain relief, or simply want to find a safe and natural way to enhance your relaxation and sense of well being, you owe it to yourself to contact Kursani Massage Centre, so that you can experience first-hand the wonders that a Malay traditional treatment can provide... Our all male therapists, eager to please, know what you need because they are intensively trained to maneuver the male human body. Highest quality is our philosophy, thus only those who pass our quality test are assigned to treat our valuable customers..."
If you are interested in learning massage as a career move or otherwise, you will be interested to know that Kursani Massage Centre offers a training course. Kursani can also facilitate job placement through exclusive recruiting visits and contact with industry leading massage employers. The courses are run to the highest standards, in a format which is short and intensive so as to accessible to people with full time jobs. The program covers advanced deep tissue massage, structural bodywork, injury treatment massage, medical and sports massage, and traditional treatments such as the lulur bath method, manggir, herbal bath method, the milk bath, body rapping, barut and so on.
---
Here is another opportunity for jobs in the booming spa industry. The Pacific Spa Academy claims: "In Malaysia and around the world, the spa and massage business has been growing dramatically for more than 10 years. Employers find it increasingly difficult to find quality, trained therapists and staff.


"+++ Spa-related jobs have increased 87% since 2000
"+++ The number of spas is doubling every 4 years
"+++ Spa revenue doubled in just 2 years
"+++ Up to 75% of spa business is from massage therapy
"+++ Massage therapy is the fastest-growing health care field in the world!
Most countries require proof of certified training for you to work there; Malaysia will begin a path to certification in 2006!


"Whether you want to become a professional therapist, own your own business, go to work in overseas spas or on cruise ships, earn extra part-time income or just have new skills to share with your family or friends, professional training is THE FIRST STEP TO TAKE!
"Pacific Academy's courses are designed to meet tough international standards, in fact, our professional therapist's certificate training program is accredited by MIT, MMU and LAN and is eligble for foreign student enrollment and foreign student student visa approval..."
PART TIME JOB, PART TIME BUSINESS, KERJA SAMBILAN MALAYSIA:
---
As the website states, this service lists jobs all over Malaysia (Selangor, Petaling Jaya, Sunway, Damansara, Subang, Kuala Lumpur, Mid Valley, Cheras, Ampang, Shah Alam, Klang, Penang, Prai, Melaka, Johor Bahru, Kuantan, Ipoh, Sabah, Kota Kinabaly, Sarawak, Kuching, Miri Negili Sembilan, Seremban, etc) in many categories including promoter, usher, telemarketer, event crew, waiter, waitress, data entry, accounts, admin, sales, and so on. You can find a job working at KFC (just walk into any outlet for an interview). If you want to be a T-shirt designer, go to wearevert.blogspot.com for more details.
---
Senjakala Spa describes itself as the first urban day spa in Kuala Lumpur, and claims it is always on the look out for "promising male talent". You can use the HTML site tagged about to directly search for jobs. If you have experience in the following kinds of massage, you will have an advantage: traditional Malay massage (urut), Swedish, shiatsu, Thai Temple style, reflexology, sports, relaxation, aromatherapy, Hilot, Pijat; Body Work; Skin Care; manicures and pedicures and so on.


---
Over the past year (2011) Valued Opinions has become my third highest source of online income, after Google Adsense and Chitika (I am in Australia at the moment.) Yesterday, for example, I earnt AUS$13 for completing three online surveys (on soap, computers, and the Murdoch paywall!) Mind you, yesterday was an exceptional day, I don't normally earn that much! Although I sometimes get a headache wading through page after page of questions in these surveys, it is not all hard work and drudgery, and the questions themselves can be educational. That Murdoch survey I completed, for example, offered me a glimpse of what they are thinking at News Corporation, and how the paywall might roll out. Other surveys offer you a chance to roadtest websites before they are launched, or to mould the development of new products. You can take the pulse of the media and marketing trends in your country, whatever country you are in (Malaysia, Singapore, India, or the UK!)
How about looking for work at Jusco, Tesco, all those company names with a "co" at the end of the name?
Korea National Police, Korea
"This is Asia's first and Motorola's largest public safety 800MHz TETRA system to go live in Asia. The Korea National Police wanted a robust communications system in preparation for the 2002 FIFA World Cup. The new digital radio communications system was designed to equip the Korea National Police force with a reliable and secure extensive communications coverage in four major Korean cities as well as the capacity to handle the high traffic peaks during the World Cup.
Singapore Civil Defence Force, Singapore
"After several successful trials with the Singapore Civil Defence Force (SCDF) and most recently in a nationwide emergency drill, SCDF has purchased several units of ad hoc wireless video surveillance kit from Motorola. Each kit consists of a unit of the Motorola's Mesh Network enhanced wireless router, vehicle modem and a Sony IP camera. With the Mesh-enabled wireless rapid deployment kit, SCDF will be able to extend better situational awareness for more efficient incident management, in times of emergency or a crisis.
Ho Chi Minh Police, Vietnam
Motorola has successfully deployed Phase One of Vietnam's first wide-area TETRA digital trunked radio communications system for the Ministry of Public Security of Vietnam (VMOPS) - Ho Chi Minh Police. Valued at US$2.10 million, this installation includes a TETRA network of two base locations and five dispatch consoles to provide extensive coverage for the police network in the city of Ho Chi Minh. The new system also provides secure voice communications and data capabilities for its 500 mobile and portable radio users in mission-critical operations."
EDUCATIONAL TIE-INS
---
Motorola's website says: "Motorola's presence has contributed positively to the Malaysian economy especially in the areas of technology transfer, local vendor development and export business. In addition, the company has contributed significantly to the community by imparting its knowledge through training and development programmes especially in the field of engineering. Some of these education initiatives include joint development of curriculum with education institutes, research grants, scholarship programs and cross training for technology advancement, as well as, donation of communication equipments."
So what are these educational iniatives, these scholarships, and how can you take advantage of them? Malaysia Scholarship Net is a good place to start looking. On May 18 the following lead was posted: "Motorola Technology Sdn Bhd is offering scholarships for the following full time first degree and Master Engineering courses at recognized local Universities:
"Applications are welcomed from Master (Final Year) & Bachelor Degree (3rd Year) students who meet the following criteria:

Strong academic record and obtained CGPA at least 3.50 and above

Good written and spoken English

Leadership qualities and potential through active participation in extracurricular activities such as societies and clubs, sports, etc.
"*Malaysian citizens
"*Must not be a recipient of scholarship/loan/financial assistance from any other organization (PTPTN loan is allowed)
"How to apply
"The Motorola Scholarship application must be submitted online. No mail-in application will be accepted. Please visit http://www.motorolacareers.com and search for the Job ID. Closing date: 30th April 2008.
"Grab this golden opportunity for a path towards a highly successful life-long career! APPLY NOW for Motorola's 2008 Scholarships!"
---

CROWDED WORLD
Contact us by email: coderot@gmail.com
phone: (090) 6039-9341 (JAPAN)