---
EMPLOYERS: POST YOUR JOBS HERE!

---
---
MORE JOB RESOURCES


Jobs in the High Tech Sector in Bangalore (India)




www.crowdedworld.com/india/bangalorejobs.html

Information for Indians Hoping to Work in KL




www.crowdedworld.com/malaysia/indianjobs.html




Information Technology Jobs in Malaysia




www.crowdedworld.com/malaysia/itjobs.html





www.crowdedworld.com/malaysia/africanjobs.html





www.crowdedworld.com/malaysia/lawyers.html






www.crowdedworld.com/malaysia/motorolajobs.html





www.crowdedworld.com/malaysia/parttimejobs.html



---
Maps

Interactive photographic map of the entire world!
---
Recommended Websites & Weblogs
The Hungry Doctor (Jakarta)
---
ARE YOU LOOKING FOR A JOB AS A DOCTOR IN MALAYSIA?
---
The good news is that along with many Asian countries, Malaysia suffers a chronic shortage of physicians, relative to the west. So while Malaysia has long been an exporter of doctors to countries like Australia, there are also plenty of job opportunities for qualified medical workers in Malaysia. Just as Malaysia is an exporter of doctors and other professionals, it is also an importer. In fact, Malaysia stands as the largest importer of foreign workers in East Asia (for now at least!) That's the good news -- Malaysia is still hiring foreigners, as its economy continues to develop...
THAT'S THE GOOD NEWS, WHAT'S THE BAD NEWS?
---
The bad news is, as this story from the Malaysian Medical Resources points out, up to 20 per cent of foreign doctors recruited to work in the country are later kicked out. As Malaysian Medical Resources writes: "Health Ministry Parliamentary Secretary Lee Kah Choon disclosed that between 10 and 20 per cent foreign doctors and medical experts recruited by the Government to work in Malaysia had to be sent back as their service was not up to the standard required. Language, background and cultural differences were among the reasons why they had failed to perform their duties well, he told reporters when visiting Penang Hospital, here, Friday. He said at present, most foreign doctors in Malaysia (eds. note: there are about 1000 of them) were from Indonesia, Bangladesh and Pakistan, and lately, the Government was eyeing to recruit more doctors from Myanmar as they had been said to have the capability in providing good service. On the cost borne by Government in recruiting foreign doctors, Lee said the Government spent about RM40 million annually to pay their salaries."
The government is the single largest employer of doctors. About half the doctors in Malaysia are employed by the government and the other half work in the private sector.

MALAYSIAN DIASPORA?
---
Unwanted Citizen, a doctor in Malaysia, wrote on his blog in 2008 that up to 40 per cent of doctors in the Lion City of Singapore are Malaysians. "Some quarters estimate that between one to two million Malaysians are currently serving a foreign country," the Unwanted Citizen blogged. "Every family I know seems to have a relative or a child working overseas. Therefore, a Malaysian diaspora in the scale of a million or two isn't really incredulous."

According to the Unwanted Citizen, a Singapore based hospital recently sent a roadshow to Sabah in an attempt to poach local talent. "The institution is in the process of expanding its services and is thus somewhat short on manpower. The Human Resources team came on a recruiting tour, hoping to employ medical officers and registrars with the prospect of further training and sub-specialization. The employment terms and conditions were moderately attractive although the salary scheme will not make one rich in view of Singapore's high living cost.
"Yet the team of headhunters emphasized one crucial characteristic that has hitherto been sorely absent from our Malaysian civil service. It is none other than the factor of and emphasis on meritocracy in consideration for future remuneration and promotion. All this while, the Malaysian Ministry of Health proclaims that our doctors are leaving solely because of monetary reasons.
"I must admit that I am extremely tempted to send in my curriculum vitae to a foreign institution. I am not alone, apparently..."
GOVERNMENT DOCTORS ARE EMPLOYED TO WORK IN :
---
Government Hospitals
Government Polyclinics
Health Departments
Administration
PRIVATE PRACTICE
---
Most doctors in the private sector are self-employed while a few are salaried. They normally work in :
Private Hospitals
Private Clinics
The remaining small numbers are employed by the :
Armed Forces
Universities
Pharmaceutical Industry
WHERE TO STUDY MEDICINE
---
Courses in medicine are available in local universities, namely the University of Malaya, University Kebangsaan Malaysia, University Sains Malaysia and University Sarawak Malaysia.

Currently, there are two private institutions - the International Medical College and the Asean Sheffield Medical College offering twinning programmes with overseas universities to study medicine.

Medical courses can also be pursued overseas especially in the United Kingdom, Australia, Ireland and India. Students are admitted to many other countries through government sponsorship. It is important to check with the Malaysia Medical Council that the degrees offered by the overseas universities are recognised for medical practice locally before going to study overseas.

MORE BAD NEWS ABOUT BEING A DOCTOR IN MALAYSIA
---
Docfiles (A Malaysian Tech-savvy Doctor who works in Penang and Blogs through his PDA Phone on the go) tells you what to expect as a Malaysian doctor might be like:
"1. No life outside medicine; this includes dating, sports, clubbing, chores for your parents and visiting the toilet.
"2. Not to live with your parents. Move out ASAP as they will never understand the ludicrous working hours that u go through. Furthermore, chores are not suitable for u as to rule No. 1.
"3. Not to be married until completion of all 4 years of Govt Compulsory service as u will be transferred left and right to some of the most remote Govt clinics in Malaysia. Having wife and kids to follow you to your new working area may increase high level of stress on all parties. Furthermore, if your spouse is a Govt Doctor, he/she will also be transferred away from u and no matter what appeal is made, KKM will put up a deaf ear (unless u have big cables or of a certain skin color).
"4. If married, no to have children until u finish all 4 years of Govt Compulsory service, as to which u and your spouse will not have much time for your child/children or they end up not recognizing u and refer the Indonesian maid as their mother (change in language patterns commonly follow).
"5. To obtain life insurance once your govt service begins as there is not many claims for accidents during work. Don't be fooled, Doctoring in Malaysia is hazardous.
"6. Able to withstand 36 hours of non stop work and stress without mistakenly labeling Left for Right or uvula for vulva (or Volvo S40).
"7. To buy a car with complete safety features (like I'm doing) which includes multiple airbags, ABS, EBD, side-front-rear-top-parallel and diagonal impact bars and seat belts to ensure survivability if u are involved in an accident because your driving resembled a drunkard maniac after working in the hospital for 40 hrs non stop.
"8. Constant supply of coffee.
"9. Nicotine Patch as u will have the urge to start smoking due to overwhelming stress.
"10. Interest in watching medical sitcoms such as House MD, Scrubs, ER, Grays Anatomy and Chicago Hope to inspire u to continue your life as a doctor as the exciting things u see on TV does not resemble the real life of a Malaysian govt doctor.
"11. Not to have any pets or plants (not even cactuses) as u will have no time to feed or care for them and eventually all will end up in your mortuary.
"12. Able to endure the stench of your own sweat as to when 36 hours "on call" does not permit u time to bathe or freshen up.
"13. Able to carry on working without food or water over 15 hours. ( I was in OT for 16 hrs without food, water or bathroom breaks). If during fasting month, able to break your fast with gwater for injectionh as u had no time to buy food.
"14. Able to come to work with fever/cough/illness or physical disability (sprained ankle etc) as to which doctors do not deserve MCs. (My MO was on crutches during rounds)
"15. Able to stand scolding, destructive criticism, kiss ass behaviors, racial bias, finger pointing, scape goating, and in competency from your superiors.
"16. Able to withstand the jealousy when your friends call u up for some fun and ur stuck in the hospital during on call."
Unwanted Citizen, who labored in Sabah, wrote: "There are those who conquered medical school on a high note. They were all geared up to seize the hour and have even made up their minds to be a knowledgeable physician or a skilful surgeon or a non-bullshitting neurosurgeon. They hit ground zero after a few months upon realization that a doctor's job isn't as glamorous and as rewarding as they initially thought. Despite their vast knowledge or admirable surgical skills, many patients simply have conditions that will not respond to the most aggressive medical intervention. Disheartened and disillusioned over the apparent futility of their work, these well-meaning doctors end up with an empty fuel tank and bow out of clinical practice. They don't end up as bitter losers in life though. Most of them will eventually discover their true calling in life and find it more fulfilling than strutting around in a super hot lab coat and a stethoscope around their necks..."
TRADITIONAL MALAY MEDICINE
---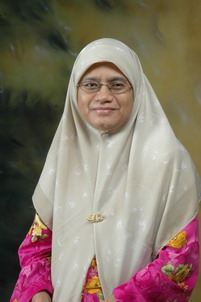 Writes Malay Confinement: "Dr Faridah has degrees in Microbiology, Biochemistry and Human Physiology. Her passion is traditional Malay medicine and confinement, which she has been studying for more than 20 years. She is a lecturer and researcher at Universiti Sains Malaysia and is also engaged in training and contributing to seminars on confinement.
Dr Faridah is the proud mother of 4 daughters and 2 sons. She is currently writing a book, 'History of Medicine in Malaya-Who were the early Malay doctors?' and is already planning her next book too. She avoids loud music, traffic jams, sleeping late and lifts, but loves cooking, eating, reading, gardening and.good music. Ask her anything about Malay confinement..."

DENTISTRY SCHOOLS IN MALAYSIA
---
In Malaysia, there are 3 universities currently offering dentistry course. The universities are Universiti Malaya, Universiti Kebangsaan Malaysia and Universiti Sains Malaysia, although many other Malaysian universities are showing interest in offering undergraduate course in dentistry in the future.
"Dentists trained in Malaysia have to complete 5 years of undergraduate study (previously 4 years) before earning a B.D.S (Universiti Malaya) or a D.D.S (Universiti Kebangsaan Malaysia/Universiti Sains Malaysia). Undergraduates in Malaysia are required to spend the first 2 years in pre-clinical lectures and the next 3 years they are required to do clinical sessions as well as attending lectures.
"Once graduated from the course, Malaysian dentists are required to serve the Malaysian Government for 3 years compulsory service, regardless where they completed their undergraduate study. They can choose to work under Kementerian Kesihatan (Ministry of Health) or Kementerian Pertahanan (Ministry of Defence) as a military dentist."
Commencing operations in late 1996, Gribbles Pathology (Malaysia) Sdn Bhd, is the largest private provider of diagnostic laboratory services in the region. Headquartered in Petaling Jaya, it has an established network of 36 electronically linked pathology facilities throughout Peninsula & East Malaysia. The operation provides services to over 10,000 medical practitioners, hospitals and corporate clients. Currently, Gribbles Malaysia performs tests for over 1.3 million patients per year. The expertise, systems and advanced technologies developed by Gribbles in Australia have been successfully incorporated in the Malaysian operations.
Gribbles Singapore commenced its operations in late 1999. In May 2005, it bought over Quest Laboratories and in December 2006, it bought over Doctorslab Diagnostics. It services some 1600 medical clinics in Singapore, as well as private hospitals and managed health care organizations under the Quest Laboratories brand. Currently, it performs tests for around 500,000 patients in all major disciplines of pathology.
"In this crisis, doctors are entrusted with many responsibilities beyond prescribing medication," said Abeeda Kamarulzaman of the University of Malaya Medical Centre in Kuala Lumpur. "Malaysia has too few doctors to serve as prevention experts, community advocates and sources of credible information about the epidemic." The discrepancy of physician preparedness ranges from one doctor for 24 HIV-infected people in Japan to one doctor per nearly 11 250 infected people in Vietnam, according to the Therapeutics Research, Education and Aids Training (Treat) Asia report. Treat Asia is a network of clinics, hospitals and research institutions that work to ensure the safe delivery of HIV/Aids treatment throughout Asia and the Pacific. "In places where HIV is understood by very few people, doctors are called upon to be prevention experts, mentors and even community activists battling pervasive ignorance about Aids and other infectious diseases," said Kenneth Mayer of Brown University Medical School, who has worked extensively with clinicians in India. -- Sapa-DPA

MALAYSIA NEEDS 6,000 FOREIGN NURSES The Ministry of Health, Malaysia announced during the International Nurses Day celebration in Kuala Lumpur that it will recruit 6,000 foreign nurses in stages to meet the growing needs of the expanding health care sector. He said there is an acute shortage of nurses following the expansion of health care services resulting in the need to recruit in India, Pakistan and East Asia. The Malaysian Government is setting up nursing colleges and adopt various incentives to encourage nationals to take up nursing as a profession. It hopes to train enough local nurses by 2007. The government also welcomes foreign investors to set up international nursing schools in the country.
ONLINE JOB RESOURCES
---
Doctor Jobs: http://www.doctorjob.com.my/.
This is a resource for students and jobseekers in Malaysia. You can search for courses or colleges, find out entry requirements, apply for scholarships, and read national education news. And oh -- you can also look for jobs!
Hospital Jobs and Health: http://hospitaljobshealth.blogspot.com/2009/01/singapore-jobs-list_31.html.

"Here you will be find more Health Jobs around the world. You can find Health Jobs what you are looking for Nursing Jobs, Physician Jobs, X-Ray Technician Jobs, Laboratory Technician Jobs, Occupational Health and Safety Jobs, Ambulance Nurses Jobs. Many Health Jobs in USA, Canada, England, Ireland, Australia, Indonesia, Malaysia, Philippine, Japan, Korea, China, Lebanon, Iraq, Iran, Middle East, German, Europe, Italy..."
Info Cari Karyawan: http://cari-karyawan.blogspot.com/search?q=Dokter+Kesehatan&max-results=4.
Doctor jobs in Indonesia.

BLOGS
---
Azah Amin: http://www.azahamin.com/the-implications-of-boycotting-israeli-product/.


Written by a young Malaysian woman who wants to be a doctor. As a student and a Muslim, she is passionate about idealistic issues. Take this blog reacting to the recent attack on Gaza. Azah Amin weighs the pro's and con's of a boycott of Israeli products. It is worth noting that an academic boycott of Israel is already gathering pace around the world. Azah Amin writes: "Jerusalem and Holy Land should be dearest of all to Muslims hearts as dear as Makkah and Madina and the struggle to liberate the Holy Land from abomination of the secular Jewish State of Israel should be dearest of all struggles of liberation for the Muslims. If a Jew can leave USA or Europe or Russia and join the Israeli Defense Force and participate in the armed oppression of the Muslim and Christian Palestinian people in the Holy Land, then a Muslim should also have the same freedom to leave wherever he resides in the world and join in the armed resistance of the oppressed in the Holy Land. If a Muslim denied that freedom and is threatened with being arrested as a 'terrorist', he should ignore and oppose all that obstructs him from participation in that struggle. He should 'burn his boat' for Allah's sake and defy the Godless world! It is, in fact, a minimum tangible expression of faith in today's world that Muslims should at least have the desire in their hearts to participate in that armed resistance (Jihad)..."
There are problems for foreign doctors who want to come to Australia.
---

CROWDED WORLD
Contact us by email: coderot@gmail.com
phone: (090) 6039-9341 (JAPAN)