---
MORE STUDY RESOURCES!
» Study in Malaysia Home
» Alternative Medicine
» Cheapest Universities in Malaysia
» Dental Studies
» Discrimination and Favoritism in Malaysia
» Get Your MBA in Malaysia
» Malaysian Scholarships
» Medical Jobs in Malaysia
» Nutrition and Food Science Studies
» Study English in Malaysia
» Universities and Higher Education Facilities in Malaysia
» Open University Malaysia
» Student and Part Time Jobs in Malaysia
» Study Law in Malaysia

---
Student Resources
» Ministry of Higher Education
---
Recommended Websites & Weblogs
» Pelf-ism is Contagious
---
Malaysians Fail to Get into Harvard for Second Year Running DESPITE RECORD RESULTS IN THE LOCAL SIJIL PELAJARAN MALAYSIA (SPM) EXAMS, MALAYSIAN STUDENTS HAVE FAILED TO GAIN ADMISSION INTO THE WORLD'S MOST PRESTIGIOUS UNIVERISTY, THE MALAYSIAN INSIDER REPORTED TODAY. Harvard University's selection panel chief for Malaysia, Datuk Dr Goh Cheng Teik, said that not only did no Malaysian student receive an offer letter to attend the prestigious institution, none were apparently even good enough to make it to the interview rounds.
"This comes after a controversy erupted over the quality of Malaysian education when Education Minister Tan Sri Muhyiddin Yassin pointed to a World Economic Forum report to claim that Malaysians had a higher standard of education compared to that in some advanced countries," the Insider's Lee Wei Lian wrote. "Opposition lawmaker Tony Pua rubbished Muhyiddin's claims, pointing to another international study -- the PISA 2009+ -- that showed Malaysian students lagged far behind western nations in terms of literacy, mathematics and scientific understanding..."
As Steve Coyle at Transitions Abroad has written: "Few people from the West consider going to Malaysia to study. But where else can you study English in a foreign country with year-round summer, and receive a masters for under $4,000 or a computer qualification (MSCD 2000) for under $1,200? The Universiti Malaya (the Harvard of Malaysia) offers a 1 1/2-year masters program in Instructional Technology conducted in English...
"Class discussions involve multiple perspectives: not just Western and Eastern but Malay, Indian, and Chinese. My most valuable reward wasn't the degree, it was the insight I got into Malaysian society. Although I've worked here seven years, I now understand how Malaysians think much better after going through their educational system.
"Most of Malaysia's universities are located in beautiful areas. The Universiti Malaya is nestled in a semi-jungle in the middle of Kuala Lumpur. The IT facilities are adequate to create web-based learning programs, which was one of my main goals. And as I said, the price was great..."
HyperStudy reports on its site: "Malaysia is a well known and respected destination for international students to Study Abroad. Malaysia is one of the most pleasant and stress-free countries to visit in the world. Malaysia is home to some of the most beautiful scenery in the world, with national parks guarding its treasure trove of pristine beaches, crystal clear lagoons and spectacular wildlife.
"Malaysia sits alongside the South China Sea and is located in Southeast Asia. Malaysia has rapidly become a very knowledge-based society with much high tech infrastructure and major international IT developments underway.
"Presently there are more than 36,000 foreign students from a total of 150 countries pursuing their tertiary Education in Malaysia..."
There you have it -- Malaysia is cheap, it has worldclass facilities, including educational facilities, it is a switched-on country when it comes to science and technology, it is racially diverse yet racially peaceful, multilingual yet everybody seems to speak English (even though some might speak a "broken" form of English as the good Hiroshi observed). In short, Malaysia is a bargain for those wanting to study somewhere different (Spain is popular with business students for the same reason, but Spain will never match Malaysia's low prices, never). One other good thing has to be mentioned in favor of Malaysia -- it's location. The heart of Asia in many ways, Malaysia commands close access to Singapore, Thailand, Indonesia and The Philippines. It is quite feasible for a student in Kuala Lumpur to take a cheap weekend vacation to Singapore (to visit all those hawker markets), or Bangkok (for a shopping trip from Heaven!) Verdant Sumatra with all its mystery and mischief is just a ferry away. You can fly to India in about three hours. If you love Asia, there is no finer base to base yourself, than Malaysia!
Is it good to study first degree in Malaysia? (Yahoo! Answers)
...
m a l a y s i a n + c o l l e g e s
THERE ARE ELEVEN PUBLIC UNIVERSITIES IN MALAYSIA, SEVERAL INTERNATIONAL UNIVERSITIES, EIGHT PRIVATE UNIVERSITIES AND MORE THAN 600 PRIVATE EDUCATIONAL INSTITUTIONS (PHEIs). Many cater especially for the international student sector.
Here is a list of the universities in Malaysia:
First City University College: 1 Persiaran Bukit Utama 47800, Bandar Utama, Petaling Jaya. Phone: 603/7727 3200. Web: website here.
Formerly known as Kolej Swasta Bandar Utama, this institution was elevated into a "university college" by the Government in 2013.
HELP University College: BZ-2 Pusat Bandar Damansara 50490, Kuala Lumpur. Phone: 603/2094 2000. Fax: 603/2095 7100. Web: website here.
Founded in 1986 to provide affordable quality education to Malaysians, HELP was was conferred university status in 2004. It offers a wide and diverse range of programs covering business, law, management, economics, IT, social sciences and the humanities at undergraduate and graduate levels. It has also assumed a leading role in research and development in certain disciplines and subject areas.
HELP is also an international university with a large foreign student population numbering 1,500 (out of a total student population of 8500). According to the university, the presence of foreign students contributes to a rich and fascinating cultural mix on campus.
HELP is internationally recognised for its high and uncompromising standards which is evident from its partnerships with renowned universities in the world such as the London School of Economics, University of Birmingham, Cardiff University in the UK; the top 5 Australian universities i.e. University of Queensland, University of Melbourne, University of Sydney, Australian National University, University of Western Australia; US and French universities such as Pepperdine University, American University (Washington DC) and University of Nice-Sophia Antipolis. HELP is also proud to be the first private institution to be recognised worldwide by the London School of Economics (LSE) to conduct the University of London Diploma in Economics.
INTI International College: Jalan BBN 12/1, Bandar Baru Nilai, 71800 Nilai, Negeri Sembilan, Malaysia. Phone: 606/798 2000. Fax: 606/799 7513. Web: website here.. Email: anthony@intimal.edu.my.
All over Malaysia you will find campuses belonging to the INTI International College group, with science and technology a high priority at all of them. The college describes itself as "a leading multi-campus institution of higher learning in the country that continues to chart the course of distinction through its provision of quality academic programmes. As a pioneer of internationalizing education in Malaysia, INTI was established to provide greater access to higher education through links with reputable universities in the US, Canada, Australia, New Zealand and the UK."
INTI College, established in 1986, is indeed one of the premier private institutions of higher education in Malaysia. Currently, there are more than 2200 international students from more than 30 countries among its total enrolment of more than 14,000 students studying at its five Malaysian campuses. Academic programs offered include English language, A-Level, foundation, diploma and degree studies in business, law, computing and Information Technology (IT), engineering, applied science, social science and liberal arts.
As I have already stated, there are five INTI campuses in Malaysia, plus a few associated academic centers: they are the INTI College Malaysia, Bandar Baru Nilai, Negeri Sembilan; INTI College Subang Jaya, Selangor; INTI College Sabah, Kota Kinabalu, Sabah; INTI College Sarawak, Kuching, Sarawak; INTI International College Penang, Bukit Jambul, Penang; Genting INTI International College, Gohtong Jaya, Pahang; Metropolitan College, Subang Jaya, Selangor; PJ College of Art & Design, Petaling Jaya, Selangor.
Currently scholarships are available from the INTI-Klang Chinese Chamber, while the Dong Jiao Zong Scholarship is also offered -- visit the website listed above for more details. There are scholarships worth RM199,500 for students who come from the Klang area. In academic news, a Master of Science in Personal, Mobile and Satellite Communications will soon be offered at INTI College, as a full franchise program with the University of Bradford in the United Kingdom.
International Islamic University (IIUM): Jalan Gombak, 53100, Kuala Lumpur.
Phone: 603/6196 4000. Web: website here. Email: engin@iiu.edu.my.
The Kulliyyah of Engineering offers programmes of study leading to the degrees of Bachelor of Engineering. Courses available in the following subjects: aerospace, automotive, biotechnology, communications, computer & information, manufacturing, materials and mechatronics engineering.
This is also one of the places at which you can study Dentistry in Malaysia. Dr Mohd Termidzi, dean of IIUM's Dentistry Faculty, told Bernama recently that institutions of higher learning had to overcome the shortage of dental specialists as lecturers, which resulted in low enrolment of students.
"For example, he said, the recently set up IIUM's Dentistry Faculty was facing a shortage of lecturers.
"'We could only enlist seven lecturers and 50 students for our first intake,' he added.
"He said IIUM had received an allocation under the Ninth Malaysia Plan (9MP) to renovate a building into specialist and out-patient clinics.
"'We hope the facilities could attract local and foreign lecturers to serve IIUM so that we can increase the student intake,' he told Bernama today.
"Dr Mohd Termidzi also hoped that all dentistry faculties would collaborate, especially in research and development, to produce dental products for the global market..."
International Medical University (IMU): Bukit Jalil. Phone: 603/8856 7272/7273. Web: website here. Email: enquiry@imu.edu.my.
Limkokwing University of Creative Technology: Innovasi 1-1, Jalan Teknokrat 1/1, 63000 Cyberjaya, Selangor Darul Ehsan. Phone: 603/8317 8888. Fax: 603/8317 8988. Web: website here. Email: enquiry@limkokwing.edu.my.
There are the following faculties at Limkokwing University: Faculty of Architecture and the Built Environment, the Faculty of Design Innovation, the Faculty of Business Management and Globalization, the Faculty of Communication, Media and Broadcasting, the Faculty of Multimedia Creativity, the Faculty of Information Technology and Computing, the Limkokwing International Lifestyle Design Academy, and the Limkokwing Sound and Music Design Academy.
Bachelor of Applied Science (Architecture) -- this is Malaysia's only accredited architecture degree.
Monash University Malaysia: 2 Jalan Kolej, Bandar Sunway, Petaling Jaya, 46150, Selangor, Darul Ehsan. Phone: 603/5636 0600. Fax: 603/5636 0622. Web: website here. Email: study@monash.edu.
An outpost of Australia in steamy Asia. Monash is of course one of the leading universities in Australia, a Cambridge or Oxford of the Southern Hemisphere. When Monash University decided to open its first overseas campus in 1998, it chose Malaysia as the country to open it. That says a lot about Malaysia and its potential in the fields of higher education. More specifically, the campus is located in the modern township of Bandar Sunway. Under the 1951 Colombo Plan, Malaysia and Australia offer each others' citizens scholarships and the chance to study in their countries. If you are either Malaysian or Australian and interested in studying in either Australia or Malaysia, click here.
Multimedia University (MMU): Persiaran Multimedia, 63100 Cyberjaya, Selangor. Phone: 603/8312 5010. Fax: 603/8312 5264. Web: website here..
(Breaking News: students who wear sandals, short skirts, shorts and open or tight T-shirts are not allowed to enter MMU Library.)
This is an IT and tech junkie's wet dream of a university -- a place where you can now get a Masters of Engineering in Photonics or a Masters in Multimedia (these are some of the new courses offered here!), study Microsoft or the Sun Java programming language, and even obtain your degree over the Internet if you can't make it to Malaysia. You can even conduct applied research on the latest wireless broadband technology at the new Motorola Wireless Lab. This is one university with its eye on the future, and located stategically on the new Spice Road of Information which links Asia with the rest of the world. To put it simply, the Multimedia University lies is located in Cyberjaya at the heart of Malaysia's Multimedia Super-Corridor (MSC). The corridor covers 750 square kilometers (300 square miles) and is equipped with world-class physical infrastructure as well as next generation 2.5-10 Gb multimedia network. With all of this multimedia potential, it is no wonder that they decided to build a Multimedia University here. There is a second campus located at Melaka.
There are four faculties at the Cyberjaya campus (Engineering, Information Technology (IT), Creative Multimedia and Management) as a Centre for Modern Languages and Communications, an Internet based degree programme, and a Distance Education program. At the Melaka campus there are faculties in Engineering and Technology, Information Science and Technology, Business and Law, Foundation Studies and Extension Education. At Melaka you will also find a Centre for Affiliate and Diploma Programme and the Institute of International Languages.
MMU enjoys the company of students from over 66 countries from the continents of Africa, Asia, Europe and North America. They are all there for one reason -- to learn about multimedia in one of the great technology incubators of the world.
Here is an example of the tuition fees at MMU: (the following courses come from the Faculty of Creative Multimedia):

::Digital Media: 3 years (US$3186/year)::
::Film & Animation: 3 years (US$3186/year)::
::Media Innovation 3 years (US$3186/year)::
::Interface Design 3 years (US$3186/year)::

Nottingham University Business School (NUBS), Malaysia Campus: click here.
Pacific Institute of Technology Malaysia: Level 2 (Unit 236) Amcorp Mall 18, Persiaran Barat, Petaling Jaya, Selangor. Phone: 03/7955 8220. Web: website here.
PROGRAM COSTS: About US$2500 per year (three semesters).
Overview Pacific Institute of Technology was established in 1997 and is approved by and registered with the Malaysian Ministry of Education. Pacific Tech conducts Diploma and Degree programs in collaboration with universities in Malaysia, the United Kingdom, Australia, New Zealand and USA.
SEGi University: Campuses in Kuala Lumpur, Penang, Sarawak, Seri Kembangan, Subang Jaya and Kota Damansara. Web: website here.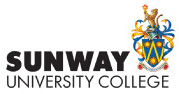 Sunway University College (UPM): 5 Jalan Universiti, Bandar Sunway, 46150 Petaling Jaya, Selangor. Phone: 603/7491 8622. Web: website here.
Sunway was nominated as one of the top educational facilities by Setera in 2009, scoring in the "excellent" category. One of the largest private universities in Malaysia, Sunway is located in Bandar Sunway, Petaling Jaya. It is affiliated with Lancaster University in England. Sports facilities on campus include an Olympic-sized swimming pool, tennis, badminton and basketball courts, and a full-sized field for soccer, rugby and cricket.

Universti Industri Selangor: Jalan Zirkon A 7/A, Seksyen 7, 40000 Shah Alam, Selangor, Darul Ehsan. Phone: 603/5522 3400. Fax: 603/5513 7959. Web: website here.
The faculties are Engineering, Information Technology (IT), Science and Education, Management, Life Sciences and Biotech and Medical Science.
The university also comprises the BIO-IT Selangor Institute. According to the university's website: "Bio IT Selangor is an integrated biotechnology and information technology park/cluster, which provides opportunities for biotechnology and IT companies to be located in the same area in to develop networking. The centre will focus on integration of IT across all sectors of biotechnology. The centre will be located in 50 acres land that will house the Biotechnology Business and Entrepreneurship Development Centre Selangor which will be responsible for planning, implementing and managing the activities of Bio-IT Selangor.
"Selangor will be driving force for the development of biotechnology in Selangor. The main roles of BIO-IT Selangor is to be the centre of knowledge and innovation in biotechnology and the hub of biotechnology industry of Selangor. To enhance the development of BIO-IT Selangor, it is proposed that Unisel BioInnovation Complex (UBICOM) be located temporarily at Shah Alam as there are sufficient room spaces that can accommodate the various activities of UBICOM..."

Universiti Kebangsaan Malaysia (UKM): National University of Malaysia.
43600 UKM BANGI, Selangor, Darul Ehsan. Phone: 603/8925 0651/8921 5053. Fax: 603/8925 4890. Web: website here. Email: puspa@pkrisc.cc.ukm.my.
This was listed among the top 100 science universities in the world by the Times Higher Education Supplement (Britain). It is also popular with the foreigners: two years ago (2006) there were about 1000 foreign students enrolled out of a total student body of 27,000.
Designed to promote Malaysia and the Malay language, UKM opened in 1970 at Lembah Pantai, in Kuala Lumpur. Seven years later the university moved its main campus to Bangi, an attractive green valley area some 45 kilometers from Kuala Lumpur International Airport (KLIA), and 21 kilometers from the IT and technology hub of Putrajaya. UKM retains a branch campus in Kuala Lumpur and also runs a teaching hospital in Cheras known as Hospital UKM (HUKM).
(As you might have noticed by now, the Malay people love acronyms! Kuala Lumpur is one of the few big cities in the world referred to by its acronym (KL) just as often as its by full name. Kuala Lumpur International Airport is usually called simply KLIA. Acronyms seem to work well with the Malay language -- whether in Malaysia or Singapore or Indonesia, they are everywhere!)
UKM has recently rebranded itself as "the national university with an international reach". That is why foreign students will feel so welcome and at home here!
For undergraduate students, courses are available in more than 90 disciplines, leading to Bachelor degrees in science, arts, business administration, economics, accounting, science education, engineering, law, medicine, dental surgery, and Islamic studies.
There are more than 170 higher degree programmes available for postgraduate students, leading to Masters in Health Science (Nutrition), Islamic studies, Letters, law, philosophy, medicine, obstetrics and gynaecology, surgery, medical pathology, community health, family medicine, medical science, child and adolescent psychiatry, dermatology, cardiology, environmental management, engineering, Information Technology and industrial safety management.
Universiti Malaya (UM): University of Malaya.
50603 Kuala Lumpur. Phone: 603/7967 7022/3273. Fax: 603/7956 0027. Web: website here. Email: cco@um.edu.my.
This university celebrated its 100 anniversary in 2005, and is looking forward to consolidating another 100 years as a champion of Malay culture and nationhood. As one Japanese site has reflected: "University of Malaya is the first university of the country, situated on a 750-acre campus in the southwest of Kuala Lumpur, the capital city of Malaysia. UM was formed in 1949 with the merging of King Edwards VII Medical College and Raffles College in Singapore. The University later moved to its present site in Pantai Valley in Kuala Lumpur in 1958. Today, UM has 12 faculties and the total enrollment is over 30,000. The University motto, ?gIlmu Punca Kemajuan?h (Knowledge is the Key to Success) reflects the philosophy of the University, constantly striving for knowledge in all fields to produce successful graduates and a successful nation.
To be a bit more indepth: "Universiti Malaya mula bertapak di persada dunia pada tahun 1905 di Singapura dan dikenali sebagai Kolej Perubatan King Edward VII. Kekuatan Universiti bertambah pada 8 Oktober 1949 apabila Kolej Raffles yang ditubuhkan pada tahun 1929 digabungkan dengan Kolej Perubatan King Edward VII. Walau bagaimana pun, Universiti Malaya dipecahkan kepada dua kuasa autonomi iaitu satu di Singapura yang kini dikenali sebagai Universiti Nasional Singapura dan satu lagi di Kuala Lumpur dan mengekalkan nama Universiti Malaya. Pada 1 Januari 1962, Universiti Malaya secara rasminya menjadi Universiti pertama di Malaysia yang terletak dipinggir bandaraya Kuala Lumpur dan Petaling Jaya di kawasan seluas 309 hektar.
Penubuhan Universiti Malaya adalah untuk menjalankan aktiviti pengajaran dan pembelajaran serta penyelidikan pada peringkat ijazah dasar dan ijazah tinggi. Kini Universiti Malaya mempunyai dua buah akademi, 12 fakulti, tiga institut dan sebuah hospital yang dikenali sebagai Pusat Perubatan Universiti Malaya. Universiti Malaya juga mempunyai 14 buah kolej kediaman...
Among the 12 fakulti at the University of Malaya is the Faculty of Business and Accountancy, founded in February 1997. The faculty includes the following departments: Finance and Banking, Business Strategy and Policy, Financial Accounting and Audit, Management Accounting and Taxation, and Marketing and Information Systems. The following programs are offered:

Postgraduate
::Master of Management::
::Doctor of Philosoply (PhD)::
::Master of Business Administration (MBA)::
Undergraduate
::Bachelor Of Business Administration (BBA)::
::Bachelor of Business Administration (Minor in IT)::
Universiti Malaysia Sabah (UMS): University of Malaysia Sabah.
88999, Kota Kinabalu, Sabah, Malaysia. Phone: 608/832 0000, 832 0474. Fax : 608/832 0223. Web: website here. Email: pejcslor@ums.edu.my.
When former Malaysian Prime Minister Dato' Seri Dr Mahathir Mohamad announced in late January 1994 that a university would be built in Sabah, a wave of excitement and optimism spread through that vast and remote Borneo province.
Within the very same year the university was established, at its time the ninth in Malaysia. It has expanded rapidly since those days, and the facilities have multiplied. At first, teaching and research was conducted in rented buildings in Kota Kinabalu. Now the university occupies a permanent campus as well as a branch campus in the Federal Territory of Labuan. A wide range of undergraduate and postgraduate degrees are offered in such fields as science and technology, Information Technology (IT), tropical forestry (and for those interested in this field, Borneo must be one of the best places in the world to get acquainted with tropical forests), food science and nutrition, business and economics, social science, pyschology and social work, education and social development, art studies, international business and finance, informatics, and medicine.
Universiti Putra Malaysia (UPM): 43400 UPM SERDANG, Selangor. Phone: 603/8946 6000. Web: website here.
UPM has a Graduate School of Business offering an MBA programme. Among many other things, you can study Food Science and Nutrition here at this university. UPM's own website points out: "The Ministry of Health Malaysia has selected the (UPM's) Faculty of Food Science and Technology as the institution of choice to establish the National Food Safety Research Centre (NFSR) due to the renowned research expertise of the Faculty members in food safety. This was immediately followed by the recognition and appointment of the NFSR as the information network coordinator in the field of Microbiological Risk Assessment (MRA) for the Asia-Pacific region by the Food and Agriculture Organization (FAO) of the United Nation Regional Office for Asia and the Pacific.
"Another historical milestones of achievement was the establishment of the Institute for Research on Halal Products. The institute is now playing a major role in the instituting of Halal issues in products marketed in Malaysia or meant for the export market..."
Universiti Sains Malaysia (USM): 11800 USM, Pulau Pinang. Phone: 604/653 388 8606. Fax: 604/657 3335. Web: website here.. Email: www@cs.usm.my.
The School of Computer Sciences was established officially on the 1st of March 1995 after functioning for a period of 10 years as the Computer Science Section within the School of Mathematical and Computer Sciences. Even with only the status of a Section during that period, it had operated principally as an independent and autonomous unit.
Computer Science at USM began with a course in programming in 1974. It has since developed into a specialisation in Computer Science under the Bachelor of Science (Mathematics) honours degree, and eventually the Bachelor of Science (Computer Science) (B.Sc. (Comp.Sc.)) degree with honours was offered. Beginning in the 1983/84 session, after a complete revamp of the curriculum, the Bachelor of Computer Science (B.Comp.Sc) degree with honours was offered to replace the B.Sc. (Comp.Sc.) degree.
An important contributing factor to this success is its strong curriculum, which always strives to achieve a balance between the teaching of the theory of computing and exposure to practical aspects. The curriculum has been continually updated in accordance with current technology. Beginning with the 1996/97 session, 3 year fulltime degree programme had been offered. This programme also being offered as external programme with private colleges as well.
Universiti Tunku Abdul Rahman (UTAR): campuses at Petaling Jaya, Sungai Long, Kuala Lumpur and Perak. Email: info@utar.edu.my. Web: website here.
UTAR is one of Malaysia's fastest growing private universities with a particular focus on Chinese studies, such as Traditional Chinese Medicine (TCM). Some have said there is a bit too much of a Chinese focus, resulting in the university becoming a ghetto for ethnic Chinese students unable to study elsewhere. For details on UTAR's MBA programme, click here.
Universiti Teknologi Mara (UiTM): 40450 Shah Alam, Shah Alam, Selangor. Web: website here.
Founded in 1956 in the garden city of Shah Alam, where my aforementioned Japanese buddy Hiroshi chose to locate himself when he stayed in Malaysia. This is a university with its eye on the future. Comprising three satellite campuses, 12 branch campuses, six city campuses and 25 franchise colleges apart from its main Shah Alam campus, UiTM also has ambitions for a "smart campus" in keeping with its high technology mission and vision. In fact, this university has a global aspiration... to be a world class university.
UiTM maintains "centres of excellence" around Malaysia and influencing all currents of Malaysian society, to help develop the nation informationally and technologically. The "centers of excellence" include the Malaysia Institute of Transport (MITRANS), the National Soil Erosion Centre (NASEC), the Institute of Research, Development and Commercialisation (IRDC), the Institute of Knowledge Advancement (InKA), the UiTM-MICG Corporate Governance Centre, the Asian Centre for English Language Teaching, the Centre for Consultancy and Testing Halal Haram, the Computer Aided Design Engineering and Manufacturing Microwave Technology Centre, the Financial Reporting Research Centre, the Institute Kajian Zakat Malaysia, the Institute of Biotechnology and the Institute of Journalism.
The faculties at UiTM are Science and Technology (including applied sciences, Information Technology (IT), architecture, planning and surveying, sports science and recreation), Medical Science, Engineering, Social Sciences (including law and communication and media studies) and Business and Management. There are also language studies and a Centre for Islamic Thought & Understanding Centre (CITU).
Universiti Teknologi Petronas (UTP): 40450 Shah Alam, Shah Alam, Selangor. Web: website here.
Universiti Teknologi Petronas recently (June 2008) won first place among 13 Malaysian universities at the 24th Invention and New Product Exposition 2008 (IMPEX 2008) in Pittsburgh, USA. UTP won five gold medals, three silvers and a bronze, according to the national Bernama news agency.
Prof Dr P.A. Venkatachalam of UTP was presented a special Lifetime Achievement Award by the professional jury based on the attractive and creative ideas embedded in his project.
He also won two gold and silver medals for two of his inventions entitled STETH-ECG (Stethoscope-Electrocardiogram) and Fuzzy DSS (Decision Support System) to diagnose heart problems by RST in three categories -- health and fitness, computer software and specialised technology.
Universiti Tenaga Nasional (UTN): Km 7 Jalan Kajang-Puchong, 43009 Kajang, Selangor. Phone: 603/8921 2020. Fax: 603/8928 7166.
Sultan Haji Ahmad Shah Campus: 26700 Bandar Muadzam, Shah Pahang. Phone: 609/455 2020. Fax: 609/455 2000.
Email: info@uniten.edu.my. Web: website here.
Described as a premier university in business and engineering. The university is broken up into three colleges (Engineering, Business Management and Accounting, and Information Technology (IT)), with a further Institute of Liberal Studies. The business management and accountancy programmes are conducted at the Sultan Haji Ahmad Shah Campus. According to the university's website: "Friendly fellow students, obliging university staff, familiar cultures and campus conveniences at Universiti Tenaga Nasional would assist foreign students adapt quickly and make studying in Malaysia a most enjoyable and rewarding experience."
Universiti Utara Malaysia: Kampus Kuantan, Kolej Yayasan Pelajaran, MARA, KM 8, Jalan Gambang, 25150, Kuantan, Pahang.
Phone: 09/536 7021. Web: website here.
Established in 1984, the University Utara Malaysia has attracted a large number of overseas students, according to International Education Media. The university has also established network and collaboration with local and international education centres, and developed a rich mix of workforce from across Asia. About 29 undergraduate programs are on offer, and almost the same number of graduate programs. Graduate programs are being offered in Sungai Petani, Kuala Terengganu, Kota Bahru, Kuala Lumpur, Kuantan and Cambodia.
Courses include Doctor of Philosophy and Doctor of Literature, Master of Science (Management) and Master of Science (Information Technology), Master of Business Administration, Master of Public Administration and Master of Public Management, among many more.
University College Sedaya International (UCSI): No.1, Jalan Menara Gading, UCSI Heights 56000 Kuala Lumpur (Kuala Lumpur campus.)
Phone: 603/9101 8880. Web: website here.
Obtain your Bachelor of Science (Hons) in Food Science & Nutrition at UCSI. Students with a Bachelor of Science in Food Science & Nutrition would be able to find employment in food-related industries, as there is a steady need for skilled professionals as consumer demand increases for nutritious, safe and convenient food.
They can work in manufacturing or in Research & Development (R&D) such as in new product development, quality assurance, food technology and research food technology. Graduates can embark on exciting careers as Quality Control Scientists, Production Supervisors, Food Engineers, Product Development Technologies, Food Microbiologists, Flavour Chemists, Food Safety Inspector and Researchers in universities and hospitals.
MoHE Compulsory Subjects
Bahasa Kebangsaan, Malaysian Studies, Moral Studies or Islamic Studies.
m i s c e l l a n e o u s + i n s t i t u t i o n s

SOME OTHER EDUCATIONAL FACILITIES YOU MIGHT BE INTERESTED IN:

Brickfields Asia College: 68 Level 2, Jalan Tun Sambanthan, 50470, Brickfields, Kuala Lumpur. Phone: 603/2274 4183. Web: website here. Facebook page: website here.
Law and business school... for details on its law programme, click here.

FRIS Engineering Institute: West Side Level 2, PISA Main Arena, Jalan Tun Dr. Awang, 11900, Bayan Lepas, Penang. Phone: 604/646 3687. Fax: 604/646 2473. Email: info@fris.edu.my. Web: website here.
According to the Institute's website: "FRIS Engineering Institute was established in 1993 to provide engineering education, consultancy and R&D services in the field of Robotics and Mechatronics Engineering. In Malaysia, FRIS is the pioneer engineering institute specialized in this field of engineering. The central focus of the Institute - Robotics & Mechatronics Engineering encompasses electronics, mechanical and computer engineering. Robotics and automation engineering is experiencing rapid growth and is a branch of engineering with excellent opportunities for employment."
Yep, you read that right -- robotics is the future, and Malaysia is up there with Japan as one of the leaders of the field.

Institut Bioteknologi Melaka: Ayer Keroh, near the Melaka International Trade Centre.
This institute was opened in 2005 and represents an attempt to put the Malaysian state of Melaka on the map in the global global biotechnology and bioinformatics markets. Speaking at the opening of Institut Bioteknologi Melaka at Ayer Keroh, Chief Minister Datuk Seri Mohd Ali Rustam said the institute comprised four incubator companies which were involved in producing value-added agricultural produce and fruits.
"In addition, the institute will also produce plant exctracts from herbal plants for the production of pharmaceuticals, nutriceuticals and cosmetics," he said.
According to SciDevNet, another Malaysian state, Sabah, has drawn up a ten-year action plan to become a world biotechnology in the state.
Sabah's chief minister Musa Aman said biotechnology would help the state move from being an exporter of raw or semi-processed biological products, to value-added biological products.
The state government plans to encourage the private sector to participate in commercialising innovations and provide support by developing the necessary infrastructure such as permanent food production zones, agro-technology parks and agro-industrial clusters.

Jamie's Grooming Academy: 21A Faber Plaza Town Centre, Jalan Desa Jaya, Taman Desa, 58100, Kuala Lumpur/ Doggie Paradise, 18-2-0 Ground Floor Heritage Plaza, Block C, Ruang Plaza, Luyang, 88300, Kota Kinabalu, Sabah. Phone: 601/219 6994. Email: jamie@jga-groomingacademy.com. Web: website here.
Like robotics and biotechnology, dog grooming is a promising field for the future. Jamie's Grooming Academy is one of Malaysia's foremost dog grooming schools, using the latest techniques from Taiwan and Japan… The Kuala Lumpur school is located right across the road from the Universiti Teknologi Malaysia, off Jalan Klang Lama. Malaysia Institute of Integrated Media (MIIM): 1 Jalan 9/27A Section 5, Wangsa Maju, 53300, Kuala Lumpur. Phone: 603/4142 2422. Fax: 603/4142 8422.
Formerly known as Akademi TV3 (ATV3), MIIM is considered the first comprehensive broadcasting and multimedia institution of higher learning in Malaysia. Based at the fastgrowing Wangsa Maju district of Kuala Lumpur, MIIM offers certificate programs in animation, audio production, broadcast journalism, media appreciation, multimedia, post production, script writing, videography and video production. Diploma programs are available in broadcasting, broadcast management, integrative journalism, media studies, multimedia and visual communication.
d i s t a n c e + l e a r n i n g
DISTANCE LEARNING AND EDUCATION IS ON THE RISE IN MALAYSIA. As the Japan based AIDE organization pointed out: "E-learning for tertiary education in Malaysia is at an early stage but certainly progressing. With respect to Malaysia's 2020 Vision in becoming a fully developed country, the utilization of e leaning allows for a more balanced education as opposed to the traditional face-to-face (FTF) education. The concept of distance learning or mix-mode learning is fast becoming the way of delivering education to the masses. To highlight the distance/mix-mode education and the role of e-learning, the talk will focus on three prominent universities in the country. Many public institutes of higher learning, for example, USM, use e-learning in a mixed-mode environment i.e. a blend of e-learning and FTF learning. Two private universities, UNITAR and OUM offer almost 90% of their courses on-line and with e-learning environment.
Universiti Sains Malaysia (USM) is the first university in the country that offers various degree programs by distance learning beginning in 1971. With advances in ICT, the programs now operate fully through learning centers established in the country by audio and audio graphic teleconference, video teleconference, and e-learning portal. To date, more than 11,000 have graduated in the fields of Humanities, Socila Sciences, Science, Education, Engineering, and Management.
"Universiti Tun Abdul Razak (UNITAR) is the nation's first e-learning, MSC-status and ISO 9001:2000-certified private university in Malaysia. Officiated in 1998, UNITAR offers the best combination in its teaching and e-learning methods by combining limited face-to-face classes with the effective use of web-based courseware and online tutorials. UNITAR currently offers 28 academic programs, 11 of which are accredited by the National Accreditation Council (LAN). All UNITAR programmers are approved by the Private Education Department. The programs range from foundation and diploma up to doctorate degrees in fields such as information technology, business administration and humanities and social sciences. To date, the student enrollment is about 8000 and more than 1200 students have graduated.
Open University of Malaysia (OUM) was established on 10 August 2000 as the first open and distance learning university of Malaysia. It is a private university owned by a consortium of 11 Malaysian public universities. The university practices a learning mode that incorporates learners?f interaction with lecturers, on line learning, and self-study. Since its establishment in 2000, the number of learners enrolled at the university has grown from 400 to over 25,000..."
d e n t i s t r y + s c h o o l s
FOR PEOPLE WHO WANT TO STUDY DENTRISTY IN MALAYSIA, HERE IS SOME INFORMATION OBTAINED FROM WIKIPEDIA. If you want to know about studying dentistry in other countries, go to this Wikipedia feed:
"In Malaysia, there are 3 universities currently offering dentistry course. The universities are Universiti Malaya, Universiti Kebangsaan Malaysia and Universiti Sains Malaysia, although many other Malaysian universities are showing interest in offering undergraduate course in dentistry in the future.
"Dentists trained in Malaysia have to complete 5 years of undergraduate study (previously 4 years) before earning a B.D.S (Universiti Malaya) or a D.D.S (Universiti Kebangsaan Malaysia/Universiti Sains Malaysia). Undergraduates in Malaysia are required to spend the first 2 years in pre-clinical lectures and the next 3 years they are required to do clinical sessions as well as attending lectures.
"Once graduated from the course, Malaysian dentists are required to serve the Malaysian Government for 3 years compulsory service, regardless where they completed their undergraduate study. They can choose to work under Kementerian Kesihatan (Ministry of Health) or Kementerian Pertahanan (Ministry of Defence) as a military dentist."
e d u c a t i o n + n e w s
TWO MALAYSIAN UNIVERSITIES WILL BECOME AMONG THE WORLD'S TOP 50 UNDER TARGETS RECENTLY SET BY THE MALAYSIAN GOVERNMENT. According to The Star newspaper (March 15 2006): "Universiti Malaya is the highest-ranked local university in the world rankings published by Britain's The Times Higher Education Supplement. However, it dropped from 89th place in 2004 to 169th last year."
The world ratings of Malaysia's universities would rise dramatically, however, under the ambitious plans announced by Higher Education Minister Datuk Mustapa Mohamed.
"An environment where the world's best teach, learn and conduct research is highly likely to produce stellar results and bring immense value to the ecosystem within which it exists," he said in his speech at the opening of an international conference on university learning and teaching organised by Universiti Teknologi Mara yesterday (March 14 2006).
"Among the tools available to help us gauge our progress towards these goals are international benchmarks and rankings..."
Chinese Connection: Old news, but might be of interest to Chinese readers (that is, people living in China):
This story is dated from 2004, and lifted from the China Education and Research Network:
"China's Xiamen University and the University of Malaya (UM) Friday signed a Memorandum of Understanding (MOU) to undertake joint research and exchange of students and staff.
"The Memorandum was signed by President of Xiamen University Professor Zhu Chong Shi and UM Vice Chancellor Professor Hashim Yaacob. Malaysian Higher Education Minister Dr. Shafie Salleh witnessed the event.
"Speaking after the signing ceremony, Hashim said UM's staff could utilize their sabbatical leave to pursue research or even teaching at Xiamen University.
"On the same occasion, Professor Zhu said that Xiamen University has, since 1990, enrolled 1,015 long-distance learning students from Malaysia in programs like Chinese traditional medicine, acupuncture and Chinese language..."
LEARNING THE ART OF MALAY TRADITIONAL MASSAGE IN BRUNEI
Wrote The Brunei Online from Bandar Seri Begawan in September 2008: "Local youths who are interested in pursuing a career in Malay traditional massage will be able to undergo a unique training commencing in November, thanks to a local company and its Malaysian counterpart which signed a Memorandum of Understanding (MoU) yesterday.
"The MoU was signed between Pg Hj Abu Bakar Pg DP Hj Mohamad of Hasbiya Nurul Ulum Education Services and Syed Mahdi Faozi Barakbah, principal consultant of Tongkat Tua Enterprise, Malaysia in providing massage training for the first time here.
"According to Syed Mahdi, he said his company will teach participants the systematic and proper way of Malay traditional massage..."
s t u d y + c o s t s
YOU HAVE DECIDED TO COME AND STUDY IN MALAYSIA -- WELL, HOW MUCH IS IT GOING TO COST? Malaysia is one of the cheapest countries in the world to study in, and that is a big reason it is so popular with overseas students. According to World Federation website, an average student could expect to pay US$5000 or less per year in accommodation, meals, transportation and entertainment. Which makes studying in Malaysia a whole lot cheaper than studying in Japan! When it comes to tuition fees, a Bachelor of Arts (Honours) in such fields as accounting, business administration, finance or marketing should cost you RM36,000 (US$1=RM3.73 as of January 2006). At the upper end of the scale, obtaining a Masters of Pharmacy might set you back RM66,000 -- still cheap by international standards.
v i s a + i n f o r m a t i o n
HERE IS THE PROCEDURE OUTLINED BY THE MALAYSIA IMMIGRATION ACT FOR THE GRANTING OF STUDENT VISAS:
A potential student must submit an application for enrolment to the institution he/she has chosen. Upon approval of the application, the institution makes a submission for Immigration Approval to Malaysia Immigration Authority.
Upon receipt of the Immigration Approval, the institution sends an offer letter and the Immigration Approval to the student who is required to present these at the Immigration Counter upon arrival to the country.
After entering Malaysia, the institution undertakes the responsibility of sending the student's passport to the Malaysian Immigration Authority to obtain the student Visa.
Renewal of Student Visa is also undertaken by the institution.
Multiple Entry Visas (MEVs) generally cost about RM20 to RM30, depending on your country of origin. Thai citizens can get them for free (then again, the Thai border is not that far away), a benefit also enjoyed by Japanese citizens. Danes and folks from Finland need only pay RM6. To see how much it will cost you to get a MEV, click here.
o t h e r + r e s o u r c e s
HERE ARE SOME ONLINE RESOURCES FOR THOSE INTERESTED IN STUDYING IN MALAYSIA, AND GENERAL ISSUES INFLUENCING HIGHER EDUCATION IN MALAYSIA:
Agilent Malaysia: http://www.jobs.agilent.com/students/malaysia.html.
Agilent Malaysia offers industrial/vacation training to Malaysian undergraduates from local and overseas universities and colleges. The company also provides opportunities (and sponsorships) for final year undergraduates who wish to do their final year projects at Agilent Technologies Malaysia.
Agilent Malaysia conducts yearly campus visits, recruitment drives and career exhibitions locally and overseas (Australia, Taiwan, Japan, UK and USA). On-line and print advertisements are placed on campus web-sites and on notice boards to inform students of upcoming Agilent events and invite applications. Agilent Malaysia's campus recruitment team, comprised of engineering and human resources managers, conducts on-campus interviews during their visits. Students are also encouraged to apply for jobs on the website listed above.
Doctor Jobs: http://www.doctorjob.com.my/.
This is a resource for students and jobseekers in Malaysia. You can search for courses or colleges, find out entry requirements, apply for scholarships, and read national education news. And oh -- you can also look for jobs!
Education Malaysia: http://educationmalaysia.blogspot.com/.
Maintained by Kian Ming Tony P, this blog has plenty of education news and viewpoints, discussion boards and humor. Recent posts (at the time of writing) include Teaching English Writing, Singaporeans Smarter than Malaysians? and Lecturers Can't Speak Inggeris. If you want to keep up with what is happening in the universities of Malaysia, click out this site!
Future Expert Institute and Associates (FEIA): A701 Mentari Business Park, Jalan PJB 8/5, Sunway, 40150, Petaling Jaya. Phone: 603/5622 5701. Fax: 603/5622 5699. Email: malaysia@futureexpert.co.uk. Web: website here.
This agency offers fast visa processing, accommodation and job arrangement, and help with internships and the like. For applicants, no IELTS or TOEFL results are needed.
Intel Malaysia: http://www.intel.com/jobs/malaysia/.
Of course, as everybody knows, one of the jewels of the Malaysian job crowns is Intel -- or more specifically, IntelMalaysia, which now comprises three campuses and employs more than 8500 people. Read up here, and if you are interested, you could be one of those 8500 Intel souls! Over the past 30 years, in fact, Intel Malaysia has grown into the largest, most mature Intel manufacturing facility outside of the United States. Intel Penang is a key assembly and testing site, Intel Kulim assembles processor packaging and is an important operations center for mobile modules, and Intel Kuala Lumpur includes a multimedia super-corridor development center as well as a sales and marketing office. But whichever of these three Intel hubs that you end up, one thing is certain: you will be in a country which is a tropical paradise and a true melting pot, a land rich with a great deal of cultural diversity. Thus you have been informed!
Career streams at Intel Malaysia are divided into the following categories: integrated circuit engineering, integrated circuit manufacturing, hardware engineering, software engineering, hardware manufacturing, facilities and site services, Information Technology (IT), Finance, sales and marketing, ebusiness, supply network, materials, legal, human resources, research and development (r&d) and quality and reliability.

---