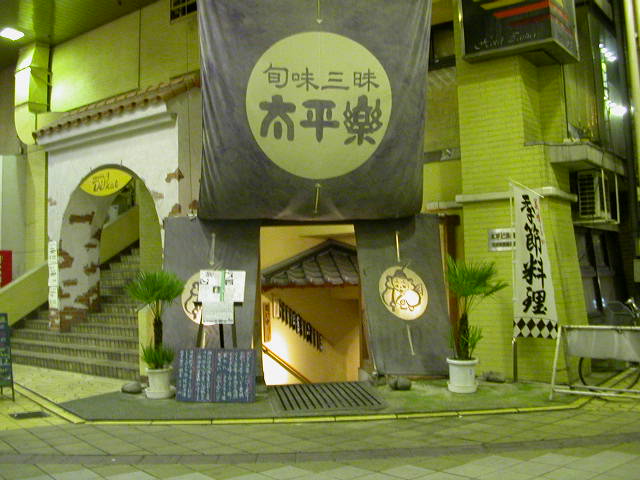 The Green Room - Tottori Japan [December 2003]
In December 2003 I was flown to Tottori, on the Sea of Japan near Hiroshima, to take part in a Japanese television production. Although it was a quick visit, I was able to wander Tottori at night, and take photos on the city's famous sanddunes the next. This is one of the photos that I took. There are others on this site, buried a little deeper.
Anyway, in the program I was playing a scientest hunting for a meteorite in the sands of the Sahara, here simulated by the sands of the Tottori Sanddunes. I had to spend a whole day standing on the beach in the middle of winter, from 7am to 7pm, being blasted by cold winds and rain. It was tough work, but it was worth the free holiday -- and a chance to see another part of Japan, and another part of the world.