m i s t e r / a s i a
---
---
» 7 Online Dating Mistakes That Could Break Your Heart Bank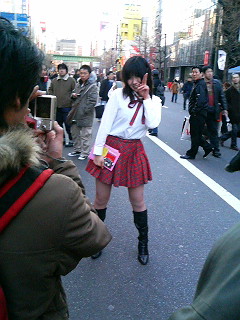 Akihabara Maid Cafes, Japan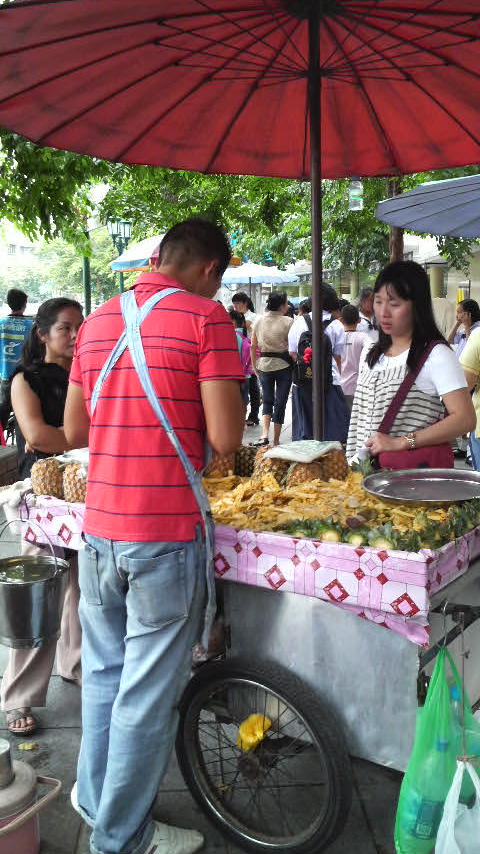 Bangkok Dining Guide
» Bengali Girls
» Gujarati Girls
» Japanese Girls in Bangkok
» Mumbai Girls
» Russian Girls in Bangalore
» Russian Girls in Bangkok
» Russian Girls in Goa
» Russian Girls in Israel
» Russian Girls in Istanbul
» Russian Girls in Japan
» Russian Models in India
» Tamil Girls
---
---
---
7 Online Dating Mistakes That Could Break Your Heart Bank
---
Cindy McDonald from Best Christian Dating Sites kindly wrote a guest post for me on the pitfalls of online dating. "If you're single and looking for love or companionship online in this day in age... it's no secret that it can be tough out there," the article reads. "And because of the dangers hiding behind every '.com,' not only do you have to protect your fragile heart from being broken, but you also have to protect your wallet from being robbed. So before you take to the dating scene on the web, it is essential to educate yourself on the various mistakes that could leave you loveless and penniless. Check out the following financial pitfalls in online dating and tips for avoiding them in your quest for a cyber-relationship:... (For the full 7 Online Dating Mistakes That Could Break Your Heart Bank story, click here.)
---
MUMBAI GIRLS HAVE SURE COME A LONG WAY IN A SHORT STRETCH OF TIME. As Parinda reports: "Mumbai over the last few decades has witnessed young women and girls evolve from a timid my parents know the best kind of attitude to the present generation Y whose sole aim is to rebel without a pause. Apart from the rebellious streak, girls in Mumbai today have more or less become the trendsetters of fashion and style. With a generous dose of confidence and grit, Mumbai girls irrespective of the social strata they belong to revel in their freedom of choice be it in their sense of dressing, a career option or a dating partner..."

Back at the end of 2005 mum_sakahi wrote on her blog: "Yesterday night I went out with a girl friend of mine to one of my favourite hangout pub in Bandra. Even on a Thursday night the place was filled with a decent number of people, mostly office crowd. Now you would be thinking whats so darn great about this, I mean this is a scenario in most metro cities. However I noticed one peculiar thing when I glanced around the small room. Though the present crowd mostly comprised of men, there were also quite a few women around, just by themselves or in small groups.

"It reminded of the times when I use to come down to Mumbai for holidays and crib in front of my best friend about the attitude of Mumbaikars or Indians in general, where women could not go down to the pub or a nightclub without being assisted by their male friends or relatives. It was seen more of taboo and would put a question mark on the girl's character if she ever dared to venture out alone to such places. Afterall decent Indian women, don'ft indulge themselves in such activities, it was perceived..."

"There was a time when boys and girls met furtively and secretly," writes Elina Mohanty at Parinda. " But times have changed, and our thoughts have expanded, so has the opportunity to interact with the members of opposite sex. Boys and girls meet openly and call each other a friend. They talk to them in restaurants, bus stops, in the college corridors, in temples and any place, which can accommodate two persons. One can meet her potential date partner or members of opposite sex anywhere. In fact dating has become as common as anytime, anywhere banking..."
WHATEVER ITS CHASTE PAST, MUMBAI IS NOW A PARTY TOWN. As one reader on Sepia Mutiny remarked: "I live in the UK and just got back from a stag-do in Mumbai and I have to say that it really is one hell of a place to party. It's pretty wild. The bars and clubs are vibrant and happening. We all had a great time. The atmosphere is amazing. As one of the lads said, 'If you go to Mumbai once, you just want to keep going back' and now I know what he means. It can be very expensive though. And the more popular spots can get crowded. But with a population of 12.5 million that's hardly surprising..."

Mumbai could in some ways be considered the California of India. It is home to India's answer to Hollywood, the Bollywood film industry and all the glamour and VIP women that is associated with it. The city is lined with beaches, among them the world famous Juhu Beach where you might happen to find beautiful girls wearing bikinis if you are lucky. Personally, I didn't see any bikinis when I walked along Juhu Beach when I visited there in 2005. I did, however, happen to pass a couple of attractive young women wearing denim. They waved at me as I passed, hounded by a posse of suntan lotion and shell salesmen. There were a lot of males with their shirts off but they were playing cricket. Maybe you have to go to Goa to find the bikini babes. Nonetheless, they do exist somewhere in India, as this photo below confirms:

The Mumbai versus Delhi rivalry is legendary...
Mumbai 77 says: "India is also famous for the beautiful womens all over the world, especially you will find lots of miss india, miss universe are from bollywood of mumbai. Mumbai girls are well aware of career, sex, responsibilities, hard work, parenting, friendship & dating. Days have gone when there were shy indian girls, But still in this fastest growing mumbai, culture is always respected by major mumbai womens..."

THERE ARE A MILLION PLACES TO MEET WOMEN IN MUMBAI, FROM THE OFFICE TO THE BEACHES TO THE BOLLYWOOD FILM SET. he debate, not officially resolved in India at least, originates from the story of Indiana University (USA) student Jared Fogle. Fogle, who once weighed a monstrous 435 pounds, credits a strict Subway diet for helping him shed his enormous bulk. Fogle had experimented with other diets for years, to no avail, before he happened upon a nutritional information brochure at a Subway outlet, which mentioned how you could lose weight by eating two subway sandwiches that contained less than 6 gm of fat daily. Soon he was hooked! As unbelievable as it may sound, Jared walked 2 kms a day and consumed those sandwiches with an occasional binge on a bag of baked chips and diet coke. He lost 245 pounds (nearly 100 kilograms!). Migrants belonging to north India work as Dobhies (laundry workers), newspaper vendors, milk suppliers and carpenters. Lately, the taxi and auto drivers are largely from north India. They are all here to make a living, largely made possible by the space given them by the locals, who were more or less reluctant to take up such menial work. The original inhabitants of Mumbai are the Kolis, the fishing community. Post-independence, it was the Parsis, Bhatias, Pathare Prabhus, East Indians and Muslims who formed the bulk of the population. In fact, the local Marathi community is made up of migrants from Maharashtra who came to work in the textile mills. One common thing among this multi-cultural community of Mumbai is that they have all contributed immensely to the city's growth -- not to mention the great contribution made by the big industrial houses of Ambanis and Tatas..." E INFORMATION ABOUT RESTAURANTS IN MUMBAI -- OR FOR ANY CITY IN THE WORLD FOR THAT MATTER -- FORGET THE NEWSPAPERS: As well as being packed with beefy content and saucy commentary, the explosion of digital camera technology means there are some really great photographic dining guides on the Web these days -- and as they say a picture tells a thousand words, and some of the photos are almost good enough to eat. Here are some of the blogs offering a glimpse of the everchanging Mumbai dining scene, and excerpts from their latest reviews: Parinda: Mumbai Dating.
This website has a lot of information about dating in Mumbai, places to hook up (be they coffee shops, pubs, discotheques, bookshops or malls), and advice on such subjects as office dating and romance. It offers some pieces of advice such as: "Courtship means commitment, a means to an end, an end in this case being wedlock or marriage." It recommends swimming camps as a good place to meet girls.
"I noticed in Subway in Bangalore that the store was entirely staffed by another minority -- the Nepalis in the community. The next day I would find out from filmmaker Ayisha Abraham, that there is a large Nepali refugee population in Bangalore. So is there something to this? -- I don't know. But it certainly seems curious to see overlapping movements in the US and India where different type of minorities find a niche within the rather staid and stale world of fast food franchising. What is more, these establishments (particularly in India) sell Americanness. Indians may like sarnies, but its still not everyday fare. It is still something of an unusual commodity -- to eat a footlong sub is just plain excessive. But how easy is it for us to overlook the labor making our food for us? What are the histories that make it necessary, and perhaps even viable, for Gujjus to work in Subway in the US, and Nepalis to work in Subway in India? Moreover, isn't there a stunning asymmetry between the idea of Subway (or for that matter any fast food establishment) in India selling footlong sarnie as part of an access to America, and then we find that sure, in America, sarnies are a part of Indian immigrant life -- but not always in the sense of being consumers, but in terms of serving that food up to others? I'm interested in these links: the ones that seem to speak to a globalized world, yet one that masks the very truths behind who are the laboring forces that bring such goods to your table. At times, I wish I were less shy, and more of an anthropologist: perhaps then, I'd have the chutzpah to do some real research and talk to people, such as the desis in Subway in Nashville and the Nepalis in the Subway on Brigade Road and try to see what these minorities have experienced and what their labored existences have looked like instead of only fixating on how Subway has tweaked Americanness for the Indian palate..." Due to cultural and religious preferences, some of the ingredients used by SUBWAY® restaurants in India have been changed, but you can still have a E½gbahut swaadE½h (delicious) SUBWAY® sandwich made by a E½gSandwichwalaE½h (Sandwich Artist). Dance bars had once thrived in Mumbai, but they are now closed down. When they were open, they were quite the place to hang out. Quite the place to freak out. In fact I believe I once hung out/freaked out in this kind of place in Kathmandu once, one evening with my man Krishna (we may or may not have smoked marijuana prior to jaunting out): "Dance bars are unique to Mumbai," wrote Dance With Shadows. "They do thrive in many other Indian cities too, but in no other place is it as established and accepted as in Mumbai Meri jaan. There are hundreds of them in this city, but many of them operate in a way which makes them invisible to all but the experienced eye. You may have never noticed a dance bar thriving in your locality for a long time, if you are never clued into this. But a dance bar regular will be able to spot one from a distance. The radiations emitted by the dance bar can be picked up only by the trained antenna.
"Along a row of shops can be seen a small door, usually wooden and carved, with some innocuous or sometimes suggestive title board saying XYZ Restaurant. I am yet to come across name board which says "Dance Barh. At the door stands the uniformed bouncer, some times one, may be two. Tune your ears, and you can hear the soft thump of Hindi film music in the distance.
"The man at the door has the discretion to let you enter or stop you there. Mostly, you are welcomed by a warm handshake and "How're you sir, Good evening sir" etc. Often, there is also a management person at the door, apart from the sentry. The door opens.
"Suddenly, the decibel level shoots up. You are in a sound-proofed corridor, and one of the men at the door takes you through the corridor. The corridor opens into the innards of the darkened Mumbai dance bar. The chamber welcomes you with deafening noise.
"Once the eye adjusts to the darkness, you see you are at one end of an atrium, with reclining sofas and seats spread close to the walls, a dance floor in the middle and girls and women "dancing". There are seats strategically closer to the dance floor where you have a better view of the dancers. In any case, it doesn't matter where you are seated, because so long as you are stuffed with cash, the dance will come to you if you want it.
"The performing girls and women are clad in traditional ghagra cholis and navel-revealing skirts, low-cut blouses and colorful accessories. There is little with them that you find vulgar or dirty. And to the music of thumping Hindi film music, they perform what goes on under the name of dance.
"The dances are pathetic, to say the least. Very few of them can dance. Most of the women just shake their hips and bodies and pretend like they are dancing. The more they try to make it better, the more pathetic it looks. There is no fixed number to how many dancers there maybe. It can be a dozen or more. Sometimes, less than 10.


. . . . . . . . . . . . . . . . . . . . . . . .


Datanta: Friends, Dating.
Women seeking men. Men seeking women. Women seeking women. Look at photographs of your preferred gender, and rate them. It's all here. Said to be nearly 60,000 members the last time I visited, spread all over India. In Maharashtra State, one kind 90 women and 1666 men flaunting their wares.


. . . . . . . . . . . . . . . . . . . . . . . .


Oasis of Love: Free Online Dating Site.
Internet dating can sometimes seem like a desert of broken opportunities. Every now then an oasis emerges from the heat haze... this site could be one of them. Whether real oasis or not, this is what the Oasis of Love boasts: 100 per cent free personal ads with video chat! Use Instant Messenger to communicate with other members. The last time I checked in (April 2009) priyapandey from Bombay (age: 22, sign: Virgo, body type: slim/petite, weight: an amazing 31kg!) had posted: "hi i wanna have cool frnds n chatters who tell me a lott abt lovee boyzz will be preferred cum on contact me cum chat with me i am waiting for all of uu..."


. . . . . . . . . . . . . . . . . . . . . . . .


Its also probably only one of the few restaurants which is WIFI!! cool isnt it?????
"AND LO!! what a fantastic substitute to eating just salads in order to lose the extra pounds! Hey hey not to miss the awesome choco cookies available there...... one look at the cookie and wow!!!! one bite of the cookie and the thought would be - 'size doesn't matter'- ..." Most Sindhi speakers in Pakistan are concentrated in the Sindh province. The remaining speakers are found in India and amongst the Sindhi diaspora community which are scattered throughout the world. The Sindhi language has spread as the Hindu Sindhis left Sindh to migrate to the Hindu-majority India, during the Independence of Pakistan in 1947. The language is written in Devanagari script by Sindhi Hindus; however, with the conversion of most Sindhis to Islam, a modified Arabic script was produced.[1] After the independence of both Pakistan and India from British rule, the Government of India introduced Devanagari, alongside the official Arabic script, for writing Sindhi. [1] there are an estimated 40,000 Sindhis living in the UAE and majority of them are into business. : "I love good food. And I love walking around searching for good food (food walks I call them). Let me share with you, dear fellow foodie, some of my favourite eateries... Read on. It's my very own Vikram Karve's Value For Money Good Food Guide. I've walked there and eaten there. It's a totally random compilation as I write as I remember and I may have missed out some of my favourites but I'll add them on as and when memory jogs me and also keep adding new places I discover during my food walks..."
Here are some of Vikram's Mumbai food suggestions:
Vada Pav: CTO Vada Pav (Ashok Satam's Stall) alongside the Central Telegraph Office (CTO) at Flora Fountain (Hutatma Chowk). Or at Sahaydri at Churchgate.
Misal Pav: Vinay in Girgaum . Walk down Marine Drive, cross the road near Taraporewala Aquarium, take the lane between Kaivalyadhama Yoga Centre and Ladies Hostel (it's called Income Tax Lane), cross the railway overbridge, walk straight on Thakurdwar Road, cross Girgaum (JSS) Road, walk a bit and Vinay is to your right.
Kheema Pav: Stadium. Next to Churchgate Station. Kyani at Dhobi Talao.
Seekh Kebabs: Ayubs (Chotte Mian). Take the lane to the left of Rhythm House Music Store at Kalaghoda and let your nose guide you.
For more good tips, visit Vikram's blog.
Contact the author Rob Sullivan at coderot@gmail.com. Anticopyright April 2010.