LOOKING FOR SOMETHING DIFFERENT? Kuala Lumpur is a modern city as you can tell by the skyline, and there is more to this place than hawker markets. Some of the more exotic miscellaneous restaurants to be found here include:
Ahimsa Food Shop: 11A Lorong Loke Yew. Phone: 03/221 3610, 03/221 8797.
Vegetarian restaurant, open Monday to Saturday.
Amata Vegetarian Restaurant: 2 Jalan Panggong, Chinatown. Phone: 03/2026 9077.
Vegan friendly food including Assam fish, Balacan potato leaves, mutton curry, black pepper chicken, shark's fin soup, seaweed fried rice, Thai style fried rice, green tea, carrot juice with milk, and Chinese pancake. Open from 11am to 10:00pm daily.
Benkay Japanese Restaurant: Hotel Nikko.
Classic Japanese ambience, the best and freshest delicacies as well as seasonal items direct from Japan. It has a teppanyaki room, sushi bar and five private rooms, two of them tatami.
B Happy Vegetarian Restaurant: 35, Jalan Medan Midah, Taman Midah, Cheras (opposite Taman Midah morning market). Phone: 6012/629 5409.
Chinese veg food. The fried won tan mee and pan mee have been recommended.
Bistro Spago: Megan Phileo Promenade, 189 Jalan Tun Razak.
Renowned for its good food, jazzy sound and great ambience. The cuisine is "French bistro" on the upmarket tip, with a fine selection of fine French wine (Grand Vin De Bordeaux from Haut Medoc, etc.)
Blue Boy Vegetarian Food Centre: 6001 Blue Boy Mansion, Jalan Tong Shin (at Jalan Pudu Lama).
Happy Cow reports: "The centre has about 10 stalls selling vegetarian with authentic Asian dishes such as char kway teow, Assam laksa, curry mee, dry/soup noodles, popiah, laksa, cheecheong fun, tom yam, fried rice, yongtaufoo, curry puffs, etc. Also a dry goods shop."
Cilantro: MiCasa Hotel Apartments, Jalan Tun Razak.
The Unabashedly Luxurious Weekend in Kuala Lumpur site reports: "For delicious fusion food that's not too wacky, such as almond and miso-crusted lamb rack, try Cilantro at MiCasa Hotel Apartments, with its chic bar downstairs and sleek dining room upstairs. Order the foie gras as a starter.
More glowing praise, this time from MariMari.com: "The restaurant offers cuisine inspired from classic cooking methods and exotic Asian ingredients. The restaurant also features extensive selections of vintage wines and an impressive Cigars Humidor next to the walk-in Wine Cellar."
Carmen's Seafood & Wine: Ground Floor, Wisma Lim Foo Yong, Jalan Raja, Chulan.
French and Asian Fusion dishes on the menu, plenty of wine waiting to be guzzled, and karaoke enthusiasts can croon the night away in a specially fitted karaoke room. There is even a games area and cyber cafe (evidence that Malaysia is one of the most wired countries in the world!)

Formosa Vege Kafe: 48 Jalan Sultan (near Jalan Petaling), Chinatown. Phone: 03/2026 1521.
Good for vegetarians, Chinese and gourmet cuisine.

Ginger Restaurant: M12 Central Market, Jalan Hang Kasturi, Kuala Lumpur. Phone: 03/2273 7371.
This is what they might call in Japan 無国籍料理 or "no country food" -- there is a little bit of everything from all over south-east Asia. Not only is this restaurant in an unbeatable location -- the heart of KL's Central Market -- but it is also cheap. Staff are also very accommodating of vegetarians. Some of the dishes you could expect to eat there, and the prices are: sambal kangkong (7RM), kartika chicken (8RM), fried squid (8RM) and seafood tom yam khung (10RM).

Grappa Soho: Wisma Peladang, Jln Bkt, Bintang. Phone: 03/2145 0080.
Some of the dishes available here: Beef carpaccio, veal with Parmesan cheese, spinach and gratinated potatoes, spaghetti Bolognese, tiramisu made with Savoiardi biscuits (these are a real treat), rack of lamb with grilled polenta, tomatoes, olive tapenade and goat cheese.

Green Bamboo Organic Shop: 36A, Jalan Desa Bakti (Tmn Desa off Old Klang Road, Wilayah Persekutuan). Phone: 03/798 01319.
Great option for vegetarians and pure food eaters. Recommended is the detox meal, hot and sour mee sua or enzyme mee sua. It also serves an energy soup in the morning stocked with healthy veggies and fruits. Take a walk on the organic side of life!

Harmony Vegetarian House: 72 Jalan Radin, Anum 1 Bandar Baru Seri, Petaling. Phone: 03/957 0918.

Karuna's Restaurant: 235 Jalan Tun, Sambanthan. Phone: 03/2273 0100.
Considered to be one of the only 100 per cent vegetarian hotel restaurants in Malaysia, serving Indian food with daily buffets costing a low US$3. The house specialities include thali sets and mock meat dishes.

Kenny Rogers Roasters: Cheras Leisure Mall, Jalan Manis Dua, Taman Segar, Cheras. Phone: 03/9132 7633.
With a name like that, how could you not dine at this restaurant -- at least it will give you a good irony joke to drop when you return to your home country. Some of the foodstuffs available include the Kenny Rotisserie Roast Chicken, the Kenny's Muffin and a variety of cold and hot side dishes.
Kenny Rogers Roasters is located in the Cheras Leisure Mall -- and there is also supposed to be a good Thai restaurant in the same building, if I have heard correctly.

Kui Lin Vegetarian Restaurant: 35 Jalan USJ10/1E, UEP Subang Jaya, Selangor. Phone: 03/732 1355.

La Gourmet House: Lot G-52, Ground Floor, The Curve Jalan PJU 7/3 Mutiara Damansara 47800 Petaling Jaya. Phone: 03/7725 4279.
This place has been reviewed by WaiSikKai, who conclude: "Previously located in Ikano Power Centre, La Gourmet House has now relocated to The Curve and it seems the re-location has done them a world of good where patrons are concerned. We were there on a Sunday night and they were somewhat swamped by the number of patrons they had. We had to wait for a while before I decided to ask them for a menu.
"Their Smoked Duck Pasta (RM21.80) is said to be famous and it certainly lives up to that claim. It's a dry style pasta with the spaghetti being tossed in olive oil with other herbs. I enjoyed it thoroughly and they have every right to call it famous. They have some chili flakes in it but it is only very mildly spicy. They are also very generous with their ingredients with lots of duck and mushroom in it.
"The Farmer's Herb Grilled Sausage (RM18.00) arrived a bit cold. The sausages are decent but they were a bit cold and so was the mashed potato. The Sausage Sandwich with Bavarian Mustard (RM16.80) really came looking like a sandwich with the sausage placed in between two pieces of toast bread.
"The Spaghetti di Bosco (RM19.80) - creamy style pasta sauteed with mushrooms - was indeed very creamy and you can taste the blend of the mushroom in the sauce as well.
"We wanted to try their full sized pies but they only start serving that at 9 pm onwards.
"They have the nccvellux wireless system but don't expect them to respond to that. It's easier to catch attention by calling them. It took two attempts at getting some warm water and it never came.
"Dinner for 6 came up to RM113. It was a good meal but service was lacking..."

Masjid India (Govinda's): 16-1 Jalan Bunusenam. Phone: 03/298-6785, 03/780-7355.
That's right, real Govinda-style Hare Krishna fare in the heart of Kuala Lumpur! Strictly vegetarian for the masses!

Nature's Vegetarian Restaurant: 6 Jalan 31/70A, Desa Sri Hartamas. Phone: 03/430 1631.
Vegan friendly Chinese food here. Open from 11am to 3 pm for lunch and 6pm to 10pm for dinner.

Nipponyatai Muratwo: Johor Bahru City Square, MF-19, Level 3. Phone: 607-278 1328.
Serves exotic Japanese food that tingles your tastebuds such as sushi (salmon, tuna, ikura and unagi. Well known for its ramen noodle soup, while gekikara is a tasty dish that is a delight to have with our milkshakes in soya or green tea flavours.

O'Las Restaurant: Grand Seasons Hotel, Jalan Pahang. Phone: 03/2697 8888 (ext 8810).
Some of the dishes available here include, in the steak department: western, rib-eye, treat milk (that is actually a steak name, "treat-milk steak"), Bombay Steak laced with curry gravy (I swear to God!), and of course the ubiqitious T-Bone Steak with fondant potatoes, grilled mushrooms and pepper sauce. Some more steak and non-steak varieties available in this steak-lovers paradise, set under the swaying bats and the tropical stars: black pepper steak (one of my favorites), mushroom steak (another personal must-have), garlic steak (good for the blood), sirloin steak, grilled lamb kebab, Seabass Ratatouille, Paella Valenciana and Tarragon Salmon. Try it out. It good change your life.

Planet Earth Organic Food: LG 8 LowYat Plaza, Jalan 1/77, off Jalan Bukit Bintang, Kuala Lumpur. Phone: 03/245 6809.
This is one of the Mecca's for vegetarians in Kuala Lumpur. Both a natural food store and a vegan/organic deli. On the menu you will find yam cake, vegie burgers, salads, multigrain rice, rice shakes and homemade vegan cookies. Fresh soy milk is also available. Open daily from 10am to 10pm.
Cooking classes are held here, according to Vegan Restaurants Net.

Pinewood Vegetarian Restaurand: Jalan B. Bintang. Phone: 03/245 4203.
Another vegetarian selection for the lovers of the veggie food.

Planter's Inn: Crowne Plaza, Mutiara, Jalan Sultan Ismail.
Situated in one of Kuala Lumpur's most popular hotels, this buffet style restaurant is a blend of Asian favorites and popular international choices. The chefs at the live-action cooking stations are fun to watch as you enjoy a melange of colorful Asian flavors and cuisine prepared by them with much enthusiasm!

Reggae Bar: 158 Jalan Tun HS Lee (around the corner of Petaling Street), Chinatown.
Like the Hard Life Cafe up at Penang, this is one place dedicated to the legend of Bob Marley -- and the continuous all-year flow of backpackers you would expect to find at a place called the Reggae Bar. According to one reviewer: "Bob Marley, the small cafe caters especially for the continuous all-year flow of backpackers." On the menu are all the foods you miss from home, plus a selection of Asian spice -- the night I visited I ate an explosive Thai tom yumsoup. I had met a Spanish guy up at the Jurong Bird Park, and he had been amused by the way the parrots there could count on demand, and dance through little hoops and so on. We walked back into town, and he suggested we try out the Reggae Bar. Inside the cool interior, a jukebox was playing the full gamut of Late Capitalist Pop -- Kylie Minogue included. My new Spanish friend turned out to be quiet entertaining company, and he told me a story of how he had worked at an exclusive Japanese restaurant in London, and had served all the stars of Hollywood and the Media there. Madonna had been his most obnoxious customer, but the Spaniard had dealt with her with professional impersonality and good waiterly restraint. A little less professional was the waiter at the Reggae Bar, who kept hassling us to buy pot. The idea of buying pot in a country like Malaysia with a death penalty for mandatory drug offences, struck me as a little absurd. The waiter with his feigned innonence and his cool, hey no problem if you don't want to buy, you don't have to smoke if you don't want to persistence reminded me of the dealers I later met in Mumbai, who offered me one of the least reassuring sales lines I have ever heard in drug trafficking: "It's illegal, but we make it legal!"
Anyway, the Reggae Bar is cool, even if it is not really authentic Kuala Lumpur. It is worth a visit on your first night to Kuala Lumpur, and maybe a repeat performance if you are impressed. I must confess, I haven't really done a comprehensive search of the KL night scene. For a vaster range of places to go out in Kuala Lumpur, click here.

Sri Hatamas: Sri Hatamas area.
On the outskirts of Kuala Lumpur, this is an upcoming area to hangout with rows and rows of trendy international restaurants from which to choose. However it is slightly quieter than Bangsar as there are not as many pubs and the closing time is slightly earlier. Most of the locals come for food or just to chill out on Saturdays or Sunday nights.

Tian Yuan Cafe & Restaurant: Taman Miharja, Wilayah Persekutuan. Phone: 03/9281 8837.
A vegetarian favorite in Kuala Lumpur. On the menu are nasi lemak, taufu rojak with satay sauce, pizza, and home made bread. No credit cards accepted.
Tian Yuan Cafe & Restaurant is open 11am to 9pm; closed for Chinese New Year.
---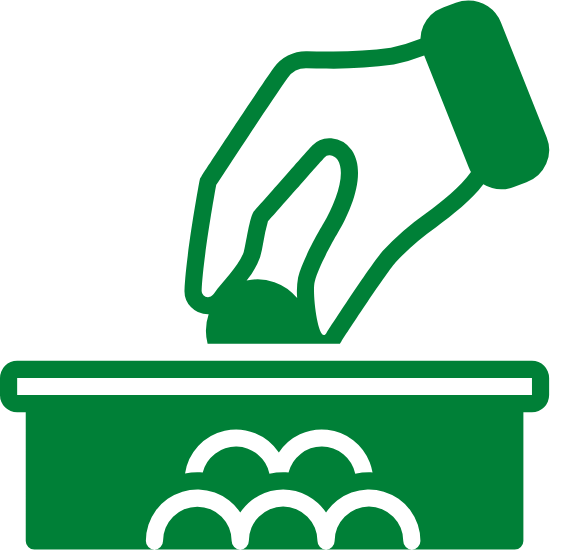 If this page has enriched your life, send me a donation at the following Ethereum address:

0x700d0F52bE88C9C484E92b0E7e687831B226a1e9