China: The Middle Kingdom
CHINA CALLS ITSELF THE 'MIDDLE KINGDOM' (中囯), LITERALLY OCCUPYING THE CENTRAL SPACE BETWEEN HEAVEN AND EARTH. Less esoterically, I consider it the heart of Asia, geographically, culturally, and of course, historically. China borders on to something like 15 to 20 countries, such as Laos, Vietnam, North Korea, Russia, Mongolia and Kazakhstan. Strangely, it has taken me a long time to really explore China, although I have been to pretty much everywhere else in Asia.

Physical Location Map of China, highlighted continent

For those who make it there, you will discover: huge metropolises, with names you have never heard of, many of them drowning in smog. The most extensive rail network in the world, with the fastest trains. I like living in old places, and China is probably the oldest place there is, when it comes to a neatly chronicled history. It is an ancient place, perhaps the most ancient place in the world, when it comes to feeling an unbroken sense of history. It is the center of time, as well as the center of space. On top of that, they have Coca Cola!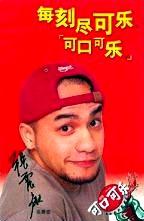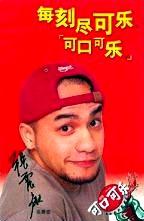 Cities
CITIES IN China are ranked according to tier, with Beijing and Shanghai considered Tier 1, Xiamen ranked Tier 2, and Yangzhou in Tier 3. Beijing, Shanghai and Hong Kong are also rated as Alpha + cities in terms of global trade. Many Chinese cities are in the process of amalgamating into vast conglomerations (one of which, the Pearl River Delta, will have a total population of 60 million souls). That's massive. Chinese are imaginative when it comes to modern architecture and there are many innovative projects. Harbin, city of ice... » Beijing (北亰)
» Chongqing (重庆)
» Guilin (林巿)
» Guangzhou (广州巿)
» Hong Kong (香港)
» Qinhuangdao
» Shenyang
» Shenzhen ( 深圳)
» Shanghai (上)
Chinese Culture
CHINA HAS given the world acupuncture, chopsticks, fireworks, silk and tea. » Feng Shui (Geomancy)
» Traditional Chinese Medicine (TCM)
Neighbouring Countries
» India
» Japan
» Laos
» Mongolia
» Myanmar
» North Korea
» Vietnam
EXPAT RESOURCES
» Dating Chinese Girls
» Jobs
» Food
» Travel
» Visas
---
RECOMMENDED WEBSITES & WEBLOGS
» Baidu (Search Engine)
» Booking Rail Tickets in China
» China Geeks
» China Daily
» China Law Blog
» China Smack
» CQ Scene (Chongqing)
» Dandong Xpat (The Gateway to North Korea!)
» Danwei (Tracking Chinese Media & Internet )
» Free China Net
» Generational Dynamics
» Kaoyantj
» Maps of China
» Metro Style (Lifestyle & Culture)
» Sinosplice
» What's on WeiBo
» Youku
&raquo You're Not from Around Here (Expat & Travel)
---