Jobs in China
CHINA'S ECONOMY IS BOOMING RIGHT NOW. Why not be a part of it? As of 2013, there were reported to be 13,000 Australians living in China, running business of various kinds, like the Superstar Kindy school. For teaching English, the recruitment process usually takes 3/4 months. A large part of this revolves around procuring a work visa. The process seems to start with a Skype or telephone interview. During the interview, you might be asked to perform a mock lesson, on the spot. For some reason, many of the recruiters have Western names, even if they are 100 per cent native mainland Chinese. As Middle Kingdom Life reports, a medical physical is required for all foreigners who live in China for more than six consecutive months. SAFEA policy here. Filipino musicians have made their mark all over Asia, and penetrated as far as Inner Mongolia. 996... Chinese work culture!
Teaching English
» 3WJobs: Jobs Board
Jobs all over China, from Anhui to Zhejiang, in a wide range of industries such as architecture, engineering, media and teaching English. » Abroad China: Job Board.
Find teaching jobs all over China, including Urumqi and the west.

» Aston Recruiting: Schools all over China.
If you want to work for a company with branches in a lot of obscure places (such as Kurla in Xinjiang, Aston could be for you.

» British International School, Shanghai
Earn up to US$60,000 a year!

» Chinese Forums: Learning Chinese.

» China Splash
Jobs and real estate in China and Japan.

» CRI English
Not really a jobs portal as such, but provides plenty of English language news about China and the world, and links to sites you might useful if you were living in the Middle Kingdom.

» David Hawk International
Company with schools in Shenzhen, Guangzhou, and Maoming, in Guangdong province. Pays a monthly salary of 4000-7000 Yuan plus free apartment and visa sponsorship, as well as a bonus for completing the contract.

» Deborah English Kindergarten: .

» EF Shanghai: . Facebook page: click here.
A place to avoid, according to some posts I have read online, but it is certainly a large institution.

Get ESL Jobs: Find Your Path to Success.
Thousands of teaching jobs advertised here, mostly in China, some in other countries like Thailand, Korea and Japan.

» Job China » Find Work Abroad
Schools in Foshan, Guangzhou and Zhuhai. Also offers modeling work.

» Horizon ESL: China's Leading Recruitment Company. Twitter page: Twitter page here.
Plenty of good jobs on the well paying side.

» iTalki: Teach English Online.
Based in China, this company allows students to find teachers of many languages online. Set your own rates; some of the teachers here are charging up to US$30 an hour. As of August 2013, I am a member of this site.

» Jobs77: .
Good site offering a wide range of jobs, all over China.

» Kenneth's English School: The Safest Landing in China.
SAFEA licensed school with flexible contract, website offers helpful information on topics like the duration of Z visas, and other matters.

» Kid Castle Education Corporation: Schools all over China.
Kid Castle is a Taiwanese company. They have schools all over the mainland, in funky cities like Chongqing, Shanghai and the like.

» ForeignerCN: China Classifieds.
Jobs, accommodation and personal classifieds covering Beijing, Shanghai, Guangzhou, Hangzhou, Suzhou, Shenzhen, Tianjin and other cities.

» Longman Schools
English for young learners.

Meisi Beijing: Recruitment Agency and Language Exchange.
» Meisi Training Center: Shenzhen area.
Man-to-man business English tutoring, conducted at Starbucks or in a student's home. Tutors can expect to receive 300RNB for a two-hour session.

» Merit Education: Fotian area.
Send resume to admin_teacher@meritedu.com.cn.

» Shanghai Bell Language School: . Phone: 021 6850 2222.

» Shanghai Corneil English Training Centre: .
Can organise to have your tourist visa converted into a working visa without you having to leave China.

» Shanghai Expat
As well as a jobs board, this site is a portal for foreigners living in Shanghai, and Chinese who wish to speak English.

Shanghai Korean School: .
This school seems to pay well for ESL teachers but they prefer candidates with education degrees. I have heard they pay a basic salary of about 16,500RNB per month, plus a non-taxable housing allowance of up to 6000RNB.

Spirit Kids Royal English: Shenzhen, Nan Chang and Guangzhou.
Despite receiving a fairly competitive salary (8500 to 11,000RNB), teachers at Spirit Kids are required to work only 13 teaching hours a week. It looks like a fun place, if the website is anything to go by. As far as recruitment goes, a BA seems to be preferred, but not required.

» Sunshine Foreign Language School: 9 Jianshe Road, Taizhou, Jiaojiang. Phone: 0576-88820278. Email: shily1122@163.com.
School in Taizhou using the "give a man a fish" approach to stimulate children's creativity.

» Yingyujiao: To Help You Succeed
English teaching and dating.

RECOMMENDED WEBSITES & WEBLOGS
» English Corner Frauds
» Middle Kingdom Life
» Salaries for Foreign English Teachers in China
» Wall Street Institute Sells China Schools (The Guardian Newspaper, 2009)

---


I teach the following kinds of lessons Australian English |
Business English
| Conversation Practice | Grammar Mistakes | Kids Classes | Test Preparation | Writing & Editing

Book a trial lesson with me TODAY!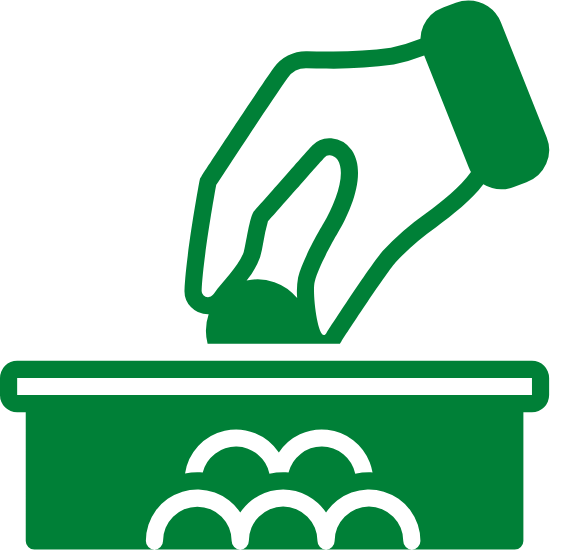 If this page has enriched your life, send me a donation at the following Ethereum address:

0x700d0F52bE88C9C484E92b0E7e687831B226a1e9