i n t e r n e t - t v
---
INTERNET TV ---- On Your PC.


A FEW YEARS AGO (2007) I WAS INVITED TO DINNER BY UMESH MY NEPALI FRIEND IN KOENJI IN WEST TOKYO, AND IN THE PROCESS, I GOT A GLIMPSE OF JUST HOW THE SUBCONTINENTAL DIASPORA LIKES TO ENTERTAIN ITSELF AT HOME. Like my own neighborhood in Shinozaki (Edogawa Ward), Koenji has become a magnet in recent years to guest workers and opportunists from the subContinent: Umesh said his ageing apartment building was owned by a Pakistani. His next-door neighbor was an Indian, and the cold concrete passageway outside the house was more than tinged with the scent of curry. What was interesting to me, as I dined with Umesh and his wife, was the extent to which modern Diasporics use new technology to connect with each other and entertain themselves at home. I never used to be much of an Indian movie fan, but if I spend more time at Umesh's house in the concrete heights of Koenji, I will become one!


ROUGHLY two months later, in February 2008, I returned to Koenji to see Umesh -- it was a truly brutal Sunday afternoon, wind blowing a gale and cold as hell. All the trains delayed by the wind and me wanting to give up the fight and go home, but I decided to persevere. Even though I was getting freeze-dried on all the cold west Tokyo train platforms. Things looked warmer in Koenji's PAL Arcade however, with curry shops all over the place, and the atmosphere positively screaming Little India, as the Japanese "king of subculture" Jyun Miura once observed. Umesh made some steaming food and we cracked open a few bottles of beer, ice cold of course. It was cricket season down Under, and Umesh was following the action in the India vs Australia One Day game at the SCG -- not on TV or radio or online TV, but by merely watching a text feed updated delivery by delivery, over by over. It was like watching a scoreboard -- changes in the numbers denoted action, a leg-bye here, a boundary there. About as far from high fidelity as you can imagine, but at least it was live (real time), and it was in its own way, absolutely riveting (admittedly, it was an unusually exciting match.) Umesh was barracking for the Indians, and I was barracking for the Aussies, and we were drinking big bottles of Asahi beer, and downing a range of Nepali treats. There was no picture and there was no sound, but we had the power of imagination (the world's first Virtual Reality.) In my mind's eye I could picture the valiant efforts of the Indians, in the closing overs, to reach Australia's 7/317 (they were eventually dismissed for 299.) I could imagine the lanquid warmth and drunken hysteria permeating the Sydney Cricket Ground, my Dad cursing the TV and perhaps even launching the remote-con at it, as it seemed that India might have a chance of winning. It was a vivid moment which proved that sometimes imagination outclasses technology; and the nearest memory it evoked, was listening to the action at Lords on shortwave radio, when I was about eight-years-old and living on the NSW Central Coast. Those were the days when books had better special effects, than the Hollywood recreations of them (I am thinking in particular of JRR Tolkien's The Lord of the Rings). The following night, at my singing job in Shinjuku, I related the story to my Kiwi coworker D. "It is a pity there is nowhere on the Internet you can watch the cricket live," I remarked. "But there is," D. said. "Why don't you try Sopcast? There is some Indian guy running it, feeding cable TV live on to the Net."





---
SOPCAST ---- The Sopcast Revolution


YOU HAVE NO DOUBT HEARD ABOUT IT, BUT WHAT IS SOPCAST, IN A NUTSHELL? How do you download it, and what can you watch using it? More importantly, is it safe? One Yahoo answerer has called it: "TV live on your computer, free to watch. Most people use it mostly for sporting events outside the US. no virus,ect.It's legal because their server is in China." Download Squad says: "Is free TV over the internet finally here? Well, sort of. SOPCast is a peer-to-peer Windows application that tries to make video streaming more viable. It appears to be in early stages, but is functional; at this time you can watch BBC World News, HBO Movies, ESPN Sports and a few other channels in your Windows Media Player, via the SOPCast client. (Ed's. note: Download Squad said this back in 2005.) The intent of this service is to allow anyone to offer their video through a simple link on their website, provided the visitor has the SOPCast client installed. We'll keep an eye on this one - it's fun to play with, but may not yet be ready for prime time. Excuse me while I go back to watching the BBC World News report. "
If you have Sopcast (or if you don't), here are some resources which may be interesting for you:
---
hridaysharma on Hindi Blogs: "YE lijiye aapke liye aisa forum, jahan aap paayenge hazaaron movies... Yahan MUFT main SIGN UP kijiye, aur uthaiye maza har tarah ki filmon ka..."
---

ApunKaChoice.
APUNKACHOICE reported recently (December 02, 2008), in the breaking news department: "Superstar AMITABH BACHCHAN has cancelled an invitation of former US president BILL CLINTON to participate in his Clinton Global Initiative after the terror strikes in Mumbai, saying he wanted to be in the country during this time of crisis.
"'I cancelled. I am NOT going to leave my country in this troubled hour to travel to a foreign land to lend cause to a foreign initiative, patronized and guided by a foreigner, for his benefit!! I need to see initiative here in my country,' he wrote in his blog.
"The actor has also cancelled his participation in LIVE EARTH CONCERT, which was scheduled for 6th and 7th December in Mumbai.
"'I am NOT going to sing and dance at a time when my country and city bleeds, even though the funds collected were going to be for charity. They can keep their initiative to themselves,' said Bachchan.
"Taking a dig at the political system, Bachchan said, 'Cynical and provocative text come in describing the ridiculous utterances of the system and those that run it. And actions to placate themselves of dire circumstances, prevail among ruling governance.'
"The actor said he shared the anger and frustration of the countrymen over the situation. 'Never ever have I observed the extent of extreme anger in each and every individual of this country towards those that sit in the seat of authority and system and power,' he wrote.
---

Bollywood Revealed
THIS site is brimming with quality downloads but the best thing about it is that, since it is a blog, it is constantly updated. This is the place to go looking for new Hindi movie music. For example, some of the recent posts include "Here is yet another good quality promo video of the song Mastam Mastam from the upcoming Bollywood movie Yuvvraaj. Download the video and enjoy!" That post was posted on Friday, November 14, 2008. The previous day, Bollywood Revealed had blogged: "Here is the latest audio release from the Bollywood movie SORRY BHAI. Download and enjoy!"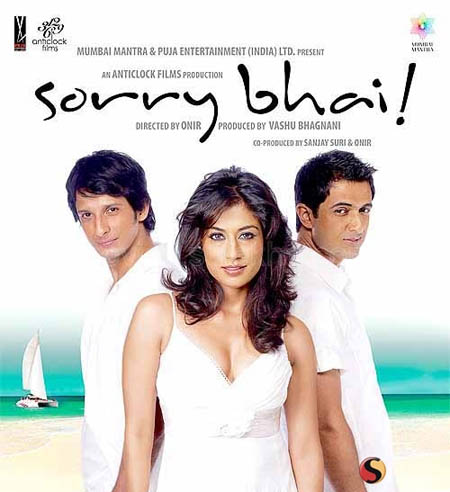 Crimson Bay.

(Warning: Site appears dead, as of November 2008.)
CRIMSON claims to feature some of the best Indian classical music on the subContinent, from India to Pakistan and all the other subContinental realms beyond. On the Hindi pop front, this site has available for downloads (and we are just talking of the A-lists here!) the following tracks:
A-Ha (one of my favorite bands when I was a kid, from Norway!), Aap Ki Nazron Ne Samjha, Aika Dajiba, Ali More Angana, Alisha's Best, Always Yours Adnan, Anything But Silent, Asha, A Brand New Album, Aah, Aahutee, Aaina, Aaj, Aaj Aur Kal, Aaj Ka M.L.A., Aaj Ki Awaz, Aakhri Dao, Aakhri Khat, Aamne Samne, Aan, Aan Baan, Aan Milo Sajna, Aanchal, Aandhi, Aankhon, Aankhon Mein, Aansoo Aur Muskan, Aansoo Ban Gaye Phool, Aap Aaye Bahar Ayee, Aap Beeti, Aap Ke Deewane, Aap Ki Kasam, Aap Ki Khatir, Aap Ki Parchhaiyan, Aap To Aise Na The, Aar Paar, Aarop, Aarti, Aas Ka Panchhi Aas Paas, Aasha (1957), Aasha (1980), Aashiq, Aashirwad, Aasmaan, Aasra, Aastha, Aavishkar, Aaye Din Bahar Ke, Ab Dilli Door Nahin, Ab E Hayat, Ab Kya Hoga, Abhilasha, Abhimaan, Abhinetri, Achut Kanya, Ada, Adalat, Adhikar, Afsana, Afsar, Aji Bas Shukriya, Ajnabi, Aks, Alaap, Albela, All Rounder, Amanat, Amanat (1955), Amanush, Amar, Amar Prem, Amardeep, Amir Gharib, Amrapali, Amrit, An Evening In Paris, Anamika, Anand, Anand Ashram, Anari (1959 production), Anari (1974 production), Anarkali, Andaz (1949 version), Andaz (1971 version), Andha Kaanoon, Angaar, Angoor, Anhonee (1952 version), Anhonee (1973 version), Anita, Anjaan Raahen, Anjaana, Anjaane Mein, Anjuman, Ankhen (1950 version), Ankhen (1968 version), Ankhiyon Ke Jharokhon Se, Ankhon Mein Tum Ho, Anmol Ghadi, Anmol Moti, Annadata, Anokha Daan, Anokha Pyar, Anokhi Ada (1948 version), Anokhi Ada (1973 version), Anokhi Raat, Anpadh, Ansh, Ansoo Ban Gaye Phool, Anubhav, Anupama, Anuraag Anuradha, Anurodh Anwar, Apna Desh, Apna Haath Jagannath, Apna Paraya, Apnapan, Apne Paraye, Apradh, April Fool, Aradhana, Armaan, Arohan, Awara Paagal Deewana, Aya Sawan Jhoom Ke, Ayee Milan Ki Bela, and Azad.
---

Filmy.
FILMY is a digitally encrypted pay Hindi movie channel, which "has redefined how cinema is consumed on television", as the site spruiks itself. "We deliver Bollywood blockbusters, spiced up with whole loads of fun filled and irreverent original content. This unique movie presentation format combined with FILMY's slick and new age packaging promises to enthrall the viewers with a stress-free movie viewing experience."
FILMY, is a part of Sahara One Media And Entertainment Limited, which also includes Sahara One Motion Picturesí¬, India's largest player in the motion pictures business, and Sahara One Television, the popular General Entertainment Channel.
---
Island of Fun and offers a vast range of services including downloadable Bollywood and Hollywood movies. The current Bollywood music selection at Funwadi includes Boot Polishan, Asha's Disco Station, Yaariyan, Ummeed, Black & White & Adnan Sami. There is also plenty of Pakistani music including the new album by Meri Kahani (Atif Aslam), Chal Rein De by Sajjad Ali and Chercha by Rahim Shah.
Some of the TV serials recently offered at Funwadi include: Zee TV, Sony TV, Star Plus/Star One and Sahara One TV.
---

Hindi Song Lyrics.
ACCORDING to the website this is the largest resource for Hindi song lyrics on the Internet. A bold claim but it may well be true! "We have an exclusive hindi lyrics collection starting from old hindi songs to latest bollywood songs released this week. On this site you will find hindi lyrics classified by singers, movie titles & lyricists. The lyrics database of hindilyrix.com is updated weekly with hindi lyrics from latest film songs."
That's right, at Hindi Lyrix you can find lyrics to Hindi songs classified by singers, movie titles and lyricists. Since we covered the A list earlier at the apparently now defunct Crimson Bay, here's a good chance to list the B-sides listed at Hindi Lyrix -- according to the title of the Bollywood movie from which they spring:
Baabla, Baabul (original version), Baabul (2006 version), Baabul Ki Galiyaan (Father's Streets), Baadbaan, Baadshah (old), Baadshah Baaghi (1953), Baaghi (A Rebel For Love), Baagi, Baalak, Baanwre Nain, Baap Bete, Baap Beti, Baap Numbari Beta Dus Numbari, Baap Re Baap, Baaraat, Baarish, Baat Ek Raat Ki, Baaton Baaton Mein, Baawarchi, Baawra, Baawri, Baaz, Baazar, Baazi, Baazigar, Babar, Babul, Baby Doll -- Hot Ones (album), Bachchon Ka Khel, Bachke Rehna Re Baba, Bachna Ae Haseeno, Bachpan, Bad Friend, Bada Aadmi, Bada Bhai, Bada Din, Badal (1951), Badal Aur Bijli, Badal, Badalate Rishte, Bade Bhaiya, Bade Dilwala, BADE MIYAN CHHOTE MIYAN BADHAAI HO BADHAAI BADI BAHU BADI BEHEN Badi Maa, BADNAAM BADRA - RUPALI DALAL BAGHBAN BAGHDAD BAHAANA (1960) BAHAAR AANE TAK BAHAAR-1951 BAHAARON NE CHHEDA KUSHI KA TARAANA BAHAREN PHIR BHI AAYENGI BAHARON KE SAPNE BAHU BEGUM BAHU BETI BAHU BAHURANI BAHUT DIN HUYE BAIJU BAWRA BAIRAAG BAIRAM KHAN BAL GANESH Balam, Bali Mix, BALMAA BALYOGI UPAMANYU BAMBAI KA BABU BAMBAI KA CHOR BAMBAY VIKINGS(ALBUM) BANARAS - A MYSTIC LOVE STORY BANARSI THUG BAND OF DOON - JEET JAYENGE BANDAGI BANDALBAAZ BANDHAN - 1998 BANDHE HAATH BANDI BANDINI BANDISH BANDIT QUEEN BANJAARAN BANJAARIN BANPHOOL Baraati, BARADARI BARKHA Barood, BARSAAT (ALBUM) BARSAAT (NEW) BARSAAT - 1995 BARSAAT KI EK RAAT BARSAAT KI RAAT BARSAAT(OLD) Barsaat, BAS EK PAL BAS ITNA SA KHWAAB HAI BASANT BAHAR BASANT BASERA BATWAARA BAZAAR BEDAAGH BEDARD ZAMAANA KYA JAANE BEDARD BEDARDI BEES SAAL BAAD BEGAANA BEGUM BEGUNAAH BEIMAAN Bekhabar, Bela, BEMISAAL BEMISAL BENAAM BENAZIR BEND IT LIKE BEKHAM BEQASOOR BERAHAM BERMUDA BETA BETAAB BETAABI Beti Bete, BETI NO. 1 BETI BEWAFA SE WAFA BEWAFAA BEWAFAAI BEYOND RHYTHMSCAPE BEZUBAN BHAAGAM BHAAG [1956] BHABHI - 1938 BHABHI - 1991 BHABHI KI CHUDIYAN BHABHI BHAGAM BHAG BHAGAWAT MAHIMA BHAGGMATI BHAI BAHEN BHAI BHAI BHAI BHAIJAN BHAJAN SANDHYA BHAJAN Bhakt Surdas, BHANWAR BHARAT MILAAP - 1965 BHAROSA BHARTHARI Bhartruhari, BHAVNA BHEEGI PALKEN BHEEGI RAAT BHOLA BHAALA BHOLI BHOOL BHULAIYAA BHOOL NA JANA Bhoomika, BHOOT BUNGLA BHOOT BHOOTHNATH BHOPAL EXPRESS BHRAM BHRASHTAACHAAR BHULAAYE NA BANE BICHHOO BIDAAI BIG BROTHER BIJALI AUR BAADAL BIKHARE MOTI BILWAMANGAL BIN BADAL BARSAAT BIN PHERE HUM TERE BINDIYA BIRAAJ BAHU BIRHA KI RAAT BIRJU USTAD BIWI AUR MAKAN BIWI HO TO AISI BIWI NO. 1 BIWI O BIWI BIWI BLACK AND WHITE BLACK CAT BLACK FRIDAY BLACK PRINCE BLACK BLACKMAIL BLUFFMASTER BOBBY BOL RADHA BOL BOLLYWOOD HOLLYWOOD BOMBAY BRONX BOMBAY BY NITE BOMBAY ROCKERS BOMBAY TO BANGKOK BOMBAY TO GOA BOMBAY VIKINGS(ALBUM) BOMBAY VIKINGS BOMBAY BONSHELL BABE BOOM BOOM BOOND JO BAN GAYI MOTI BOOT POLISH BORDER HINDUSTAN KA BORDER BOSE - THE FORGOTTEN HERO BOXER BOY FRIEND BRAHMACHARI BREATHELESS (ALBUM) BREATHLESS (ALBUNM) BRIDE AND PREJUDICE Budda Mil Gayaa, BUDTAMEEZ BULANDI (1980) BULANDI (1999) BULLET BUNDAL BAAZ BUNIYAAD BUNTY AUR BABLI BURI BAAT HAI BURMA ROAD BUZDIL-1951
---

Humsurfer.


HUMSURFER is the community news sharing site for global Indians. Sharing is the name of the game at Humsurfer, and the contributions are global in reach. You can for example download all the songs from the movie Ghajini in MP3 format, or watch Australia play India in the cricket online. You can watch all six video songs of Vaaranam Aaiyaram online for free ("this Surya starrer is musical Tamil movie...") You can read all about how AR Rahman is getting busy now in Tollywood composing music for Pavan Kalyan Komaram Puli. You can even watch the trailer for Australia starring Nicole Kidman, or see free Tagalog movies streaming on the Internet.
---
Jump TV. INDIA TV broadcasts 24 hours a day with a unique programming lineup including Breaking News, Aap Ki Adalat, and India Bole. Now our US customers can watch India tv's news and entertainment free! India TV's unique repertoire of programming includes Breaking News, the nightly prime time news show anchored by Rajat Sharma and Saurav Sharma; Aap Ki Adalat, the unique courtroom trial that is India's longest-running news show; India Bole, a unique dial-in show that takes up bold, newsy, current and debatable issues; Sab Gol Maal Hai, a public service initiative to help increase consumers awareness; Yog Science with Swami Ramdev, in which the leading exponent of Yog and natural healing shows how Yog can help tackle specific ailments; and India Beats, where musical performance meets chat show as top singers perform and chat to a studio audience.
---
Movie Baba -- Bollywood Movies Online, Hollywood Movies Online.
OFFERS movies, sports, entertainment, comedy, music and Hindi and Tamil language media.

Pehli Nazar (Race) -- Bollywood Movie Video Song Watch Online.
---

MEGA Indian TV is a free TV portal, with the following channels.
Hindi: Sony TV, Star Plus, Zee TV, Aaj Tak, Set Max, Zee Sports, Zee Cinema, B4U Movies, Zoom TV, TV Asia, Astha TV, Star One, & B4U Music.
Tamil: Sun TV, Surya TV.
Telugu: Gemini TV, CTV Live.
Kananda: Udaya TV.
---

Raaga Songs and Video.
HUGE repository of songs and videos in Hindi, Tamil, Telugu, Malayalam, Kannada, Bengali, Gujarati, Sanskrit, Carnatic, and Hindustani (you can also find music from elsewhere in the world.) On the Hindi tip, here is a cross-section of the soundtracks which can be downloaded, here are all the "S" soundtracks at Raaga (since S is for Soundtrack):
Saas Bahu Aur Sensex Saat Rang Ke Sapne Saath Saath Saathi (1968) Saathi (1991) Saazish (1959) Saazish (1988) Sabse Bada Rupaiya Sach Bhail Sapanwa Hamaar Sachaai Sachai Ki Taqat Sadaa Suhagan Sadak, Sadhna Sadhu Aur Shaitaan Safar Sagai Sagar Sangam Sagina Sahib Bahadur Sahib Bibi Aur Ghulam Sai Baba Sailaab Saiyan Sajan Sajna Saath Nibhana Salaakhen Salaam-E-Ishq Samadhi Sambandh Samjhauta Samraat Samundar Sandli Sangam Sangdil Sangeet Sangeet Samrat Tansen Sangharsh (1999) Sanghursh (1968) Sanjh Aur Savera Sanjog (1961) Sanjog (1972) Sanjog (1986) Sankoch Sansani, Sansar, Sant Gyaneshwar Sant Ravi Daas Sant Tulsidas (1939) Sant Tulsidas (1972) Santgajanan Shegavicha Santosh Sanyasi Sanyasi Mera Naam Sapnay Saranga Saraswati Chandra Sarfarosh (1984) Sargam Sarhad Paar (2007) Sarkar Sasti Dulhan Mahenga Dulha Sasural Satyam Shivam Sundaram Saudagar (1973) Saudagar (1991) Saugandh (An Oath) (1961), Saugandh (1990), Sautela Pati Sawaal Sawan Ki Ghata Sawan Ko Aane Do Sazaa Seema (1955) Seema (1971) Seeta Aur Geeta Sehar Sehra Sej Piya Ki Shaandaar Shaayad Shabab Shabash Daddy Shabd Shabnam Shadi (1941) Shadi (1961) Shadyantra Shagird Shaheen Shaitaan Shaitan Mujrim Shakalaka Boom Boom Shama Sharabi (1963) Sharabi (1984) Sharada Sharafat Chhod Di Main Ne Shararat (1959) Sharmilee Shart Shatranj (1969) Sheela Sheesha, Shehnai Shehzaade Shehzada Shera Shamshera Sherdil Sherni Sheshnaag Shikar (2004) Shikari (1946) Shikari (1963) Shikari (2000) Shikast Shikhar Shikshaa Shisham Shiva, Shool, Shootout At Lokhandwala Shor Showbiz Shree 420 Shree Satyanarayan Ki Mahapooja Shreeman Funtoosh Shri Krishna Bhakti Shukriya Shuruaat Shyam Tere Kitne Naam Sikka Silsila Silsila Hai Pyar Ka Sindoor (1987) Singapore Singh Is Kinng Singhasan Sirf Tum Siskiyan Sitamgar Sitapur Ki Geeta Sitara Socha Na Tha Sohni Mahiwal Solah Shukrawar Son Of India Sone Ki Chidiya Soorma Bhopali Sorry Bhai Souten (1983) Souten Ki Beti Sparsh Sssshhh... Star State Rowdy Stop Strings - Bound By Faith Style Subah Ka Tara Suhaag (1979) Suhaag Raat Suhaag Sindoor Suhagan Suhana Safar Sujata Sultanat Sumbandh Summer 2007 Sunehri Nagin Suntan Supari, Super Star Sur Sangam Suraj Surakksha Suryaa Suryaputra Shanidev Suvarna Sundari Swades Swami Swami Vivekananda Swarag Se Sunder Swarg Se Pyara Ghar Hamaara Swarthi Swati Sweekar Kiya Maine Sweetheart
---

HOME to Hindi movies, Telugu movies, Tamil movies, movie trailers, Gemini TV, Telugu comedy scenes, and of course all the latest cricket. In the Hindi movies department, this was the offering at Smart Desis, the last time I looked:
(From A to Z of course!)
1971 26th July at Barista Aaja Nachle Aamir Aashiq Banaya Aapne Aashiqui Abhimaan Anamika(2008) Andaz Apna Apna Anuranan Ashoka A Wednesday Bachna Ae Haseeno Baghban Barsaat Bhool Bhoolaiyaa Bhoot Bungla BhootNath Server 1 Server 2 Black Black&White Bombay To Bangkok Chak De India Chalte Chalte Chameli Chamku Cheeni Kum Chumban Chup Chup Ke C-Kkompany, Contract, Darr Server 1 Server 2 Darwaza Bandh Rakho Dashavatar Daud Deadline Sirf 24 Ghante De Taali Devdas Dhan Dhana Dhan Goal Dil Hai Ke Manta Nahin Dil Se Dil To Pagal Hai Dilwale Dulhaniya Le Jayenge Dhokha Dhoom Dhoom-2 Dhoom Dadakka Don(new) Don(Old) Don Muthuswami Dor Dus Kahaniyaan Eklavya Fanaa Fight Club Garam Masala Garv Ghatothkach God Tussi Great Ho Golmaal Guru Haal-E-Dil Halla Bol Hastey Hastey Hawas Hey Baby Hijack Hum Aapke Dil Mein Rahte Hain Hum Appke Hain Koun Hum Dil De Chuke Sanam Humko Deewana Kar Gaye Humrahi Hungama In Dubai Jaan-E-Mann Jaane Tu Jab We Met Jannat Server 1 Server 2 Jawani Diwani Jhoom Barabar Jhoom Jimmy Jodhaa Akbar Johnny Gaddaar Kaal Kabhi Alvida Naa Kehna Kabhi Haan Kabhi Naa Kabhi Kushi Kabhie Ghum Kal Ho Naa Ho Kaante Khosla Ka Ghosla Khoya Khoya Chand(NEW) Kismat Konnection Krazzy4 Kuch Tum Kaho Kuch Hum Kahein Kushboo Lage Raho Munna Bhai Life In A Metro Life Mein Kabhi Kabhi Love Story 2050 Maan Gaye Mughal E Azam Maine Pyaar Kiya Maqbool Mehbooba Mera Pehla Pehla Pyaar Mere Baap Pehle Aap Mission Istanbul Mohabbatein Money Hai Toh Honey Hai Mr.White Mr.Black Mughal E Azam Mukhbir Mumbai Meri Jaan My Name Is Anthony Gonsalves NameSake Namaste London Nishabd Om Santhi Om Om Santhi Om(DVD) One Two Three Paap Page 3 Partner Phoonk Pyaar Ke Side Effects Raat Race Rang De Basanti Rangeela Red Road To Ladakh Rock On Saagar Saawariya Sarfarosh Sarkar Sarkar Raj Server 1 Server 2 Singh Is King Shaurya Sheesha Soldier Summer 2007 Sunday Swadesh Taal Taare Zameen Par Server 1 Server 2 Tara Rum Pum Tashan Taxi#9211 The Legend Of Bhagat Singh The Mistress Of Spices The Train Thoda Pyaar Thoda Magic Server 1 Server 2 Tom Dick Harry Tum Bin Ugly Aur Pagli U Me Aur Hum Vivah Server 1(Dvd) Server 2 Water Welcome Server 1 Server 2 WoodStock Villa Yeh Kya Ho Raha Hai
---

Smash Hits.
THIS site has nothing to do with the great Smash Hits magazine I used to enjoy as a boy growing up in Australia in the 1980s, loaded with gossip on all the great pop stars of the age (Norway's aforementioned A-Ha among them.) This is a jam-packed repository of Hindi songs, Hindi music. You can also find music from elsewhere in India, such as Gujarati. The A to Z spread of downloadable songs is truly inspiring. Just confining ourselves to what is under the T heading, for example, we can find the following items:
>Taal (1999), Taaquat (1995) Taarzan - The Wonder Car (2004) TADBIR (1948) Tahaan (2008) TAJ MAHAL (1963) TAJ MAHAL (1963) Taj Mahal - An Eternal Love Story (2005) TAJ MAHAL (A MONUMENT OF LOVE) (2001) TAKKAR (1980) Takkar (1995) TAKSAAL (1956) Talaash (2002) TALAQ (1958) TALASH (1969) TAMANNA (1969) TANGAWALI (1955) Tango Charlie - The Heart Of A Hero (2005) TANSEN (1943) TAPASYA (1975) TAQDEER (1958) TAQUDEER (1967) TARAANA (1978) TARANA (1951) TARANA (1979) Tarazu (1997) TARKEEB (1982) Tarkieb (2000) TARZAN (1986) Tathastu (2006) TAUBA (1990) TAWAIF (1984) TAWAIF (1984) TAXI DRIVER (1954) Taxi No 9211 (2006) TAXI NO. 9211 (2006) Team - The Force (2007) TEEN BATTI CHAR RASTA (1953) TEEN DEVIAN (1965) TEEN DEVIYAN (1965) TEESARI KASAM (1966) TEESERI MANZIL (1966) TEESRA KAUN (1965) Teesra Kaun (1994) Teesri Aankh - The Third Eye (2006) TEESRI KASAM (1966) TEESRI MANZIL (1966) Tehzeeb (2003) TEJASVINI (1994) TEL MALISH BOOT POLISH (1961) Tera Jadoo Chal Gaya (2000) Tera Main Hoon Deewana (2006) Tera Mera Saath Rahe (2001) TERE GHAR KE SAMNE (1963) TERE GHAR KE SAMNE (1963) Tere Liye (2000) Tere Mere Sapne (1996) Tere Naam (2003) TERI KASAM (1982) Tezaab (1989) Tezaab - The Acid of Love (2005) Thakshak (1999) THAKSHAK (1999) THAKUR JARNAIL SINGH (1965) THAMB LAXMI KUNKU LAVATE (2003) THE BURNING TRAIN (1980) THE CHEAT (1974) THE FILM (2005) The Film (2005) THE GENTLEMAN (1994) THE GREAT GAMBLER (1978) THE GREAT GAMBLER (1980) The Hero - Abhimanyu (2008) The Hero - Love Story Of A Spy (2003) The Killer (2006) The Legend of Bhagat Singh (2002) The Namesake (2006) The Perfect Husband (2004) The Power of Sarkar (2005) THE TRAIN (1970) THES (1949) Thoda Tum Badlo Thoda Hum (2004) Thodi Life Thoda Magic (2008) THODI SI BEWAFAI (1980) THOKAR (1953) THUNAIVAN (1998) Time Pass (2005) TOHFA (1947) Tohfa (1984) Tom Dick And Harry (2006) TOOFAN (1954) TOOFAN AUR DIYA (1956) TOOTE KHILONE (1978) Top 40 Songs of 2002 (2002) Top 40 Songs of 2003 (2003) Top 80 Songs of 2004 (2004) Topless (2005) TOWER HOUSE (1962) Traffic Signal (2007) Tridev (1989) TRIMURTI (1974) Trimurti (1995) TRISHUL (1977) TRISHUL (1978) TRUCK DRIVER (1970) TRUNK CALL (1959) Tu Chor Main Sipahi (1996) Tujhe Meri Kasam (2002) Tum - A Dangerous Obsession (2003) Tum Bin (2001) TUM SE ACHHA KAUN HAI (1969) TUMHARE LIYE (1978) Tumko Na Bhool Paayenge (2002) TUMSA NAHI DEKHA (1957) Tumsa Nahi Dekha (2004) TUMSA NAHIN DEKHA (1957) TUMSA NAHIN DEKHA - A LOVE STORY (2004) Tumse Achcha Kaun Hai (2002) TUMSE ACHHA KAUN HAI (1969) Tumse Milke - Wrong Number (2003) TYAAG PATRA (1978) TYAGI (1992)
---

Tamil Peek.

LATEST media added at Tamil Peek include Kasturi, Mekala, Anandham, Kolangal, Arasi, Sivasakthi (all TV serials); Vaaranam Aayiram, Sutta Pazham, Kee Mu and Thodarum Sambavam (movies). The most popular videos at Tamil Peek are Kuruvi, Azhagiya Tamil Magan, Bheema, Santosh Subramaniam, Dasavatharam, Sivaji, Vel, Dhaam Dhoom, Yaaradi Nee Mohini and Billa.
---
Veoh -- Free Videos Online, Watch TV Online.
THERE are apparently millions of videos here available for free viewing, from all over the world (including India and the subcontinent). A recent search under the term "Hindi" dredged up 50 pages of results. These were mostly short dance and music based clips taken from movies, for example Aap Ki Khatir, Aapne Yaad, Adnam Sami -- Baarish, Baazigar O, Bebasi Dard Ka (from the movie Baabul), Chak De Phatte, Chale Jaise, Chalte Chalte, Dekhiya Hai Sari, Ek Pardesi, Gorie Gorie (accordian instrumental), Ishq Bina, Jeena, Kajra Mohabbat, Kiya Kiya, Kya Mujhe, Lambi Judai, Masha-Allah, Maula, O Piya, Ramta Jogi, Rang De Basanti, Saaqi Saaqi (from the movie Musafir), Say Na Sya Na, Shael -- Soniye, Tinka Tinka (from Karam), Ude Jab Jab, Ustad Sultan, Vaada Karo, Yeh Sama Yeh, Zindagi Kaise (from the Bollywood movie Anand, Zubaan Pe Daad, and so on, and so on, and so on.
---
---
MUMBAI CINEMAS.


I PROMISED YOU A LIST OF PLACES TO GO TO IN MUMBAI TO WATCH QUALITY (AND NOT SO QUALITY) BOLLYWOOD CINEMA. Well, here is that list. If you ever come to Mumbai, you should at least watch one movie in a proper cinema, since audience participation can often be more exciting than the actual content up on the screen. Watching Bollywood back at the hotel on cable TV -- preferably with a group of Indians around you -- can also be fun.
Now five other films, Sahib Biwi aur Ghulam, Arth, Don, Umraojaan and Sholay are in the works.

However the remake formula is a not guarantee of success.

Only 10 of the 105 films produced between January and June this year recovered their costs at the box office.

EVERY YEAR THRONGS OF INDIANS HEAD TO MUMBAI IN SEARCH OF FAME AND FORTUNE IN THE BOLLYWOOD MOVIE MACHINE. The competition for jobs and roles is so intense, it is only natural that a growing number of acting and film-making schools have grown up in Mumbai. At such schools real stars and legends of the Bollywood tradition form part of the curriculum, in the flesh, as live instructers and lecturers.

---
ACTING AND FILM MAKING EDUCATIONAL FACILITIES IN MUMBAI.


Academy of Digital Film Making: Chinoy Mansion, First Floor, Block #2 (opposite St. Stephen's Church) Warden Road, Mumbai. Phone: 091-22-23676218.
Compufeild is a computer institute offering students considerable flexibility in designing their courses. Its Digital Film Making Academy offers the following courses: Certificate in Direction (Film and Video), Certificate in Script Writing, Certificate in Digital Cinematography, Certificate in Digital Photograhy, Certificate in Video & Film Editing (Avid Xpress DV), Certificate in Visual effects (Combustion) and the Certificate in Cell Animation.
Berkeley University India Internship.
Learn about film-making and other media in Mumbai, the home of Bollywood cinema. The course emphasizes the inner workings and logics of film and media workers in Mumbai and incorporates visits and lectures to media workers such as writers, producers, media company executives, actors, film directors, art designers, fashion choreographers...The program integrates lectures, readings, film screenings, field trips and internships on live film projects. To gain practical experience, program participants are placed in an observational capacity with film professionals and gain first hand experience on the art of filmmaking. Mentoring professionals are chosen for their expertise, willingness and enthusiasm for teaching.
India is of course an amazing country to explore.
Digital Academy Film & Television School.
Every Indian deep down wants to be famous at something these days, whether it is through excellence on the sporting field, or in front of a camera of some kind. There are also Indians who are desperatly seeking fame behind the camera, making movies or TV programs. The Digital Academy Film & Television is for people like them. At Digital Academy you can learn to ideate script, direct shoot edit, add required special effects, as well as record the sound & music under one roof. Digital Academy is in fact a complete school of filmmaking, a total immersion, and hands-on tool for learning the arts and crafts of filmmaking. The educators are industry professionals. In the realm of career assistance, Digital Academy has a special placement cell, which caters to placement and not just internship (eds note: Can you understand this Indian English?!)
Subjects covered: Script Writing, Cinematography, Non Linear Editing, Sound Engineering, Direction, Acting and Animation, and so on. This could be your ticket to success in Bollywood!
Film and Television Institute of India (FTII):Pune, Maharashtra State.
Located on 8.4 hectares of land in the heart of Pune, the FTII has built a reputation for itself as one of the best film schools in India. Over 100 resident students are provided access to top-of-the-line equipment and taught the art of film-making by a top-class faculty and a stream of personalities from the film industry, Indian and international. Students work in surroundings that have a history (the institute stands on the Prabhat Studios grounds), use Asia's largest indoor shooting set (a legacy of Prabhat), and have access to one of the best film archives in the world.
Imago School of Acting: New Delhi.
Another out-of-towner, but this facility might be of interest to readers, so I decided to include it. According to the information I have, Imago School of Acting offers several courses in performing arts and drama. It is also a theatre company for students, providing them with reallife dramatical experience.

---
DREAM FACTORY ---- Whats In A Name?


WHAT'S IN A NAME? Bollywood superstar Amitabh Bachchan recently told 7Days that he hated the word "Bollywood" because "it makes it seem that the Hindi film industry is nothing but a rip-off of Hollywood." Bachchan went on to say: "Actually, a lot of people are copying Bollywood movies. There is a man in Steven Spielberg's studio who makes it his sole business to watch Hindi films and remake them. Let me also tell you that George Lucas's "Star Wars" series is nothing but a take off on our "Ramayana" and "Mahabharatha" (both are Hindu mythological epics)."

A history lesson for you: Cinema arose in India in the early 20th Century, and then as now Mumbai/Bombay was the hub. In fact, Mumbai played host to the first movie screenings on the subconinent, in 1896, when the Lumiere Brothers' Chinematographe unveiled six soundless short films at Watson Hotel, Esplanade Mansion. Three years later Harishchandra Bhatvadekar (Save Dada) shot two short films and exhibited them under Edison's projecting kinetoscope.

By the 1920s the Indian film industry was pretty well established with a studio system in place. More than 1200 films were produced in this decade alone -- and this was still the silent era!

---
Contact the author Rob Sullivan at coderot@gmail.com. Anticopyright December 2009.