m i s t e r / a s i a
---
---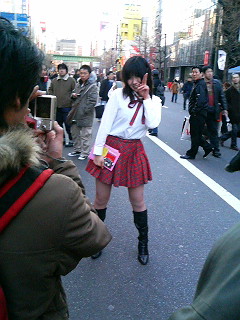 Akihabara Maid Cafes, Japan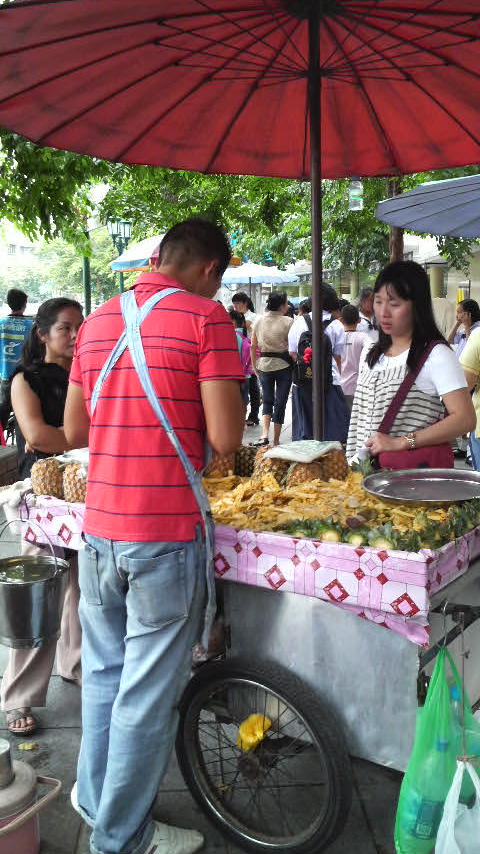 Bangkok Dining Guide
CodeRot in Ho Chi Minh City
Kampong Glam, the Edgy New Alternative Heart of Singapore
Norrebro, the Muslim Heart of Scandinavia
Partying with the Underground Rock Stars in Iceland
» Russian Girls in Israel
» Russian Girls in Istanbul
» Russian Girls in Japan
» Russian Models in India
» Tamil Girls
---
---
---
7 Online Dating Mistakes That Could Break Your Heart Bank
---
Cindy McDonald from Best Christian Dating Sites kindly wrote a guest post for me on the pitfalls of online dating. "If youíre single and looking for love or companionship online in this day in age... itís no secret that it can be tough out there," the article reads. "And because of the dangers hiding behind every '.com,' not only do you have to protect your fragile heart from being broken, but you also have to protect your wallet from being robbed. So before you take to the dating scene on the web, it is essential to educate yourself on the various mistakes that could leave you loveless and penniless. Check out the following financial pitfalls in online dating and tips for avoiding them in your quest for a cyber-relationship:... (For the full 7 Online Dating Mistakes That Could Break Your Heart Bank story, click here.)
---
"WHICH AREA OF PAKISTAN HAS THE MOST ATTRACTIVE GIRLS AND WHY?" ASKED A BRITISH BLOGGER SOME YEARS BACK ON PAKISTANI BLOGGERS. As expected, there were plenty of answers given and plenty of opinions expressed. "Some people say Lahori girls are sexiest but i guess its all one's own prejudice against other parts of Pakistan or areas," replied one Mullah Nasruddin. Coming down on the side of Karachi girls, SethinDubai wrote: "When we mention Lahori girls ofcourse we are referring to girls from Punjab and Punjabi women from all parts..... Multan to Kashmir. Sindhi women have hardly been seen by public (except for benazir!!) because the feudal style of the culture which is existing there doesnt allow that. Pathan girls and also afghani girls/women are much more beautiful but ofcourse you know they are also hidden behind veils and burqas because of strict shariat laws and mullah hold. Balochi girls, like Sindhi and Pathan girls, are not seen in any walk of life mostly. Its their culture and tribal traditions ofcourse. This leaves us Karachi where girls from all Pakistan exist because it is such a cosmopolitan and multi - faith and multi - ethnic city, you have mohajir girls who are from all the immigrant families from India, rajasthan, Maharashtra, UP, Behari, dehli-walay, bengali, gujrati etc etc. IMHO when we look at Karachi and highlight at all the nationalities, ethnicities and races which are there, ofcourse we should know that Karachi girls represent the whole sub continent in this little part of Pakistan. Its therefore my conclusion that Karachi girls are ofcourse the most beautiful (you can call them 'sexy' if you want) owing to the fact that they represent such a vast area and culture of the whole subcontinent of south Asia ..... not just Pakistan..."

Of course the Lahore versus Karachi bitchfeud has raged for a long time in Pakistan, and it is not my place to take sides (I will leave that to all the commentators at such sites as Karachi Metblogs.) Great cities always have rivalries (witness the rivalry between Singapore and Kuala Lumpur). I am more interested in the great rift which divides Pakistani cities from the countryside. Pakistani Single spells it out thus: "Karachi roads may be filled with young couples from local colleges enjoying joyrides. Pakistani single maybe open to dating muslims of the subcontinent. Pakistani immigrants to England maybe dating their female counterparts or even foreigners. Some non-resident Pakistanis maybe exporting young Pakistani women from their home lands in semi-arranged marriages. Pakistanis in Europe and America may also be dating other South Asian women like Indian muslims. But dating in Pakistan for the average Pakistani single is a misnomer..."
It won't surprise many to learn that Pakistan is a conservative nation and is far from being a leader on the swinger circuit. This is an Islamic republic, with all the rules against alcohol and sin and easy sex that you would expect under such a regime. Nightclubs are considered by many to be haram (prohibited). You could probably find more nightclubs in a small section of the United Arab Emirates, than you would in the whole of Pakistan. As in old Japan, the arranged marriage still rules here. In rural areas, women live very much like the slaves subject to the males, the fathers, brothers and husbands. More so than in many other parts of the world, dating can be dangerous in Pakistan. Perhaps the women (and men) of Pakistan should turn to Internet dating, to bypass local social oppressions. As Yousuf Idris wrote on Karachi Tonite: "Welcome to the future, online dating really does exist! Ever wonder what exactly goes on in all those chat rooms? They are simply virtual rooms where people meet and get to know each other -- it's what really happens!
"Many available singles meet online around the world on a daily basis. It is isn't long before two people 'click' and get together in real life at some point, and begin real life relationships. Aren't we all searching for that 'special someone', our true soul mate? Well maybe you'll get lucky online soon!"


m e e t i n g - p a k i s t a n i - g i r l s - o n l i n e

---

HERE ARE SOME PLACES YOU MIGHT FIND AND MEET PAKISTANI GIRLS ONLINE.


. . . . . . . . . . . . . . . . . . . . . . . .


1-2-3 Matrimonials: Karachi Matrimony.
This website promises: "Meet Karachi Matrimonials on our only 100% Free Karachi Matrimony Site. Browse thousands of Karachi Matrimonials or find someone in Karachi chat room Our site is totally free. No gimmicks, no credit card ever needed. 123-Matrimonials is a great place to meet someone with serious relationship potential or even life partner in the Karachi area near you."


. . . . . . . . . . . . . . . . . . . . . . . .


Friend Finder: Women Seeking Men in Pakistan.
Go to a lot of subcontinental chatrooms and dating sites and what you find is a whole lot of guys looking for girls. This Friend Finder site is an improvement on that in that all of the folk here are girls. All of them looking for men in Pakistan. Girls with names like pinkykhan, sparklingeyes86, dangergurl ("I'm dangerous but alwayz ready for boyz"), Alluringgirl2, sarasiddiqui ("I want to be your best friend"), and so on. This site can be used for people looking for friendship, dating, serious relationship and marriage.


. . . . . . . . . . . . . . . . . . . . . . . .


Gujarati Matrimony: Part of Bharat Matrimony.
This site reads: "Looking for a Gujarati life partner? There's no need to be at a loss for words. That's why we at GujaratiMatrimony make sure that when you find your match, you're both talking the same language."


. . . . . . . . . . . . . . . . . . . . . . . .


Love City: Female Dating in Pakistan.
Here you can meet women such as Minahil (18, straight, from Karachi) who says: "well i'm 5'3....hazel eyes.....long hair.....slighty healthy....fair......my friends tell me i'm pretty okay looking:) I'm looking for someone whos humorous and sporty like me....likes to travel , has a decent personality.... geeks need not reply!!!! i love everything to do with water....good fragrances....chocolates....cute males and roller blades....and branded stuff! I hate ppl who dont respect females!.....and i hate wannabes and macho men!!! i know everyone on the net is fat and ugly....i'm not....and ill accept naything close to okay looking:)".


. . . . . . . . . . . . . . . . . . . . . . . .


Mehndi: Pakistani Matrimonial Service.
More than 1,000,000 members. High quality profiles and pictures. 24/7 technical support for members. Success stories from around the world. Plenty of articles you can read too including Koranic advice on marriage and dating. On the issue of freedom of marriage, Mehndi proposes: "Islam has given freedom of choice to those who wish to get married. The mutual choice of the would-be-spouses is given the highest consideration:


"do not prevent them from marrying their husbands when they agree between themselves in a lawful manner" (Quran 2:232)


"The process of mate selection should be a function of a healthy balance between the freedom of choice of the would-be-spouses and consideration of the influence and consent of the parents/guardians.
"The freedom of choice of those who wish to get married should not preclude the influence and consent of the parents/guardians nor should the parents/guardians ignore the wishes and consent of the would be spouses.
"Falling in love is not a pre-condition for marriage in Islam. However, for the purpose of selecting an appropriate mat, the would-be-spouses are allowed to see and/or talk to each other.
"Prophet Muhammad (S) recommended:


"When one of you seeks a woman in marriage, and then if he is able to have a look at whom he wishes to marry, let him do so". (Abu Dawood)


"The would-be-spouse are allowed to see each other for matrimonial purposes under the direct supervision of their mahram relatives. This provision is expected to be conceived and executed with piety and modesty..."


. . . . . . . . . . . . . . . . . . . . . . . .


Pakistani Dating: Free Online Dating Service for Pakistani Singles.
Says the website: "Have you tried all the traditional ways to find someone special in Pakistan? Are you tired of the Pakistan bar & club scene, coming home to an empty house, lonely tables-for-one at those romantic Pakistan restaurants, disastrous blind dates set up by your matchmaking friends, Pakistan local singles groups, singles events and meetings with no results??"
If you are tired of all this, you can always try your hand online -- at sites like this one. There seem to be tonnes of single members (mostly men) on this site, all playing their hand. One member, Zaoyar from the North West Frontier, says: "I am 29 yaers old. Still single.I want a partner who beleave on me.I am graguate from peshawar university.I want to according my hopes.I want a partner who will honest." Hassan Ali, from Rawalpindi, Islamabad, says: "Every tear has its own story." Shingpong1 from Islamabad says: "I am a happy loving sweet and God fearing, down to earth.I hate liars and girls who play head games. .. I am loving, romantic, caring,Sexy,Hot, Faithful, sincere, passionate. . I have a good heart, a good conversationalist, honest, faithful, straight..."



. . . . . . . . . . . . . . . . . . . . . . . .


Pakistani Girls: Beautiful Ladies from Islamabad, Lahore and Karachi.
This is not an introduction site but rather a blog devoted to photos of beautiful Pakistani women. Continually updated, and it seems that the women send in photos of themselves, in order to be posted. On October 16 (2008) the following post appeared: "A cute babe from Peshawar is seen posing here for the camera in what appears to be a self shot. Peshawar girls are renowned for their good looks and fair complexion. This lady appears to have some very attractive facial features, including lovely eyes and lashes (are they real?). She's also wearing pink lip gloss."
On November 6 2008 this post appeared: "Here we see Wardah, a sweet lass from the ancient city of Lahore. Wearing a large pendant medallion in a bright green costume, we find this chick looking sweet with a naughty smile about her face.
"She's also wearing a tiny nose stud known as a koka."



If you are a beautiful Pakistani girl and you want to have your photo posted at Pakistani Girls, send them to submit@pakistanigirls.org.


. . . . . . . . . . . . . . . . . . . . . . . .


Pakistani Lounge: Connecting Pakistanis Worldwide.
Browse photos of Pakistani singles. Chat online with beautiful Punjabi women. Search for your Muslim soul mate in safety thanks to this site's 5 Star Safety Program.


. . . . . . . . . . . . . . . . . . . . . . . .


Pakistani Teenage Girls: Pakistani Taste.
In many "traditional" societies, courtship is a highly structured activity, with well-known rules. In many societies, courtship is reduced to a minimum, or eliminated altogether, by the practice of arranged marriages, where a partner is chosen for you, typically by your parents. In some societies Like Pakistan and India, the parents or community choose potential partners, and then allow limited dating to determine whether the parties are suited.
The reasonable thing to do is to do your analysis fully. Occasionally when you have already used AskJeeves to search for Pakistani Teenage Girls for Love or Indian Girls for Love and still need more, do not forget about your nearby library. The important thing to be mindful of is that you will need to be composed. Uncovering the best Pakistani Teenage Girls or Indian Girls web pages is not easy.


. . . . . . . . . . . . . . . . . . . . . . . .


Priceless Partner: Karachi Dating, Personals, Singles, etc.
"I am a man and at present I am living in Doha, Qatar, " wrote Jolly2310 the last time I checked here. "I am looking for a companion." There are plenty of people (mostly men) looking for a friend here. in fact, it seems to be all men here (at least it was, the last time I checked.) "I am good looking buisnessman, single, like dating, romance, long drive, eating out and everything a girl loves," wrote Janugerman. "I am most romantic carring loving an down to earth person and want to have a relation with a beautiful and Soft in nature woman," wrote Shamik.


. . . . . . . . . . . . . . . . . . . . . . . .


Singles Bar: Lahore Dating.
There are a handful of Pakistani's on this service, which claims to be anonymous, safe and free to use. "Singles Bar is the exclusive dating service. Whether you're looking for new friends, a quick foray into the world of online dating, or the love of your life, you're sure to find someone special amongst our thousands of personal ads. The most people looking for a serious relationship. Over 75% of our members are looking for the person that will change their life."


. . . . . . . . . . . . . . . . . . . . . . . .


Single Muslim: Bengali Dating Sites.
Claims to be the world's leading Muslim introduction agency. According to testimonials, the site has hooked up numerous Bengali people from all over the world (Jakarta, Iran, Lancashire, you name it.) Mohammed from Kuwait wrote: "I signed up on SM and contacted only 1 single profile. We had our first communication on 9 Nov '08 and within few days the proposals were taken formally. On 22 Dec '08 we got married. Our families are happy & satisfied on this relationship." Medina from London wrote: "Assalamoualaikoum, Jazzaak Allah khair, Alhmdullilah, I've met somebody on this site just after 5 days of registering.. We're getting on well Alhamdullilah, InshaAllah we're planning to get married soon after new year. Thank you all very much, Keep up all the good job. May Allah bless u all brothers and sisters..."


. . . . . . . . . . . . . . . . . . . . . . . .


Sunni Muslim Free Dating: Sunni Muslim Singles on Gimeney.
Here you can find partners/punters from Ankara, Turkey (a place I have passed through); Surulere, Nigeria; Almaty, Kazachistan; Giza, Egypt (a place I am familiar with) and Grozny, Russia (never had the balls to go there!) On the Pakistani front there is Asif (44-years-old) from Lahore (picture supplied).


. . . . . . . . . . . . . . . . . . . . . . . .


Tubely: Social Networking Chat.
I was invited by an Indian guy to join Tubely, which seems to be a new player on the social media circuit. Having joined (my online name is robertsullivan1973), I discovered there were about 300 users online, nearly 100 of them women. Tubely boasts plenty of interactive features such as live chat (by video if you have a webcam). Invite your friends to migrate here, and stock up on apps, gadgets, ringtones, games, graphics, videos, news, text alerts and more! Membership is free and you can log in through your Facebook, Twitter, Yahoo! or MySpace accounts.




m e e t i n g - p a k a s t a n i - g i r l s - o f f l i n e

---

ARE YOU INTERESTED IN DATING MEN OR WOMEN ON THE GROUND IN PAKISTAN? Perhaps you should take the advice of Road Junky, which claims: "Dating someone in Pakistan is one way to start a blood feud." Road Junky concedes: "Ok, in Karachi and the upper classes of Islamabad and Lahore there exist classes of people who are more world-conscious but it's hard to meet these kind of people when you're on the road; they live in walled communities, protected from the masses.
"If you're looking to fall in love with a Pakistani woman you'll be risking a rifle down your throat in much of the country. The newspapers in the south occasionally feature the story of a runaway couple from the Pathan country and the murderous pursuit of the girl's relatives.
"Pakistan just isn't the kind of country where you're likely to get a date..."
. "


. . . . . . . . . . . . . . . . . . . . . . . .


CLUBBING IN LAHORE
SkycraperCity quotes a photostory on a private party held in Lahore a couple of years ago. While old news, the story and photos and the thread that follows provide an interesting insight into clubbing Pakistani style. The party was held at the mansion of Yousuf Sallauddin (otherwise known as Sallu, Mr. Pimp and the Hugh Heffner of Lahore). The mansion has at least 50 rooms, and all of it is his. There was a modern clubstyle dancefloor and it could have easily crammed 200+ sweaty revellers. The V.I.P lounge was stacked with bottles and bottles of (you guessed it) bling bling liquor. With invites costing 6000 Rupees a head, obviously not every Pakistani guy or girl can afford this kind of decadance. And not many of them would approve of it either. There must be a cheaper place to party. Somewhere less haram..."


. . . . . . . . . . . . . . . . . . . . . . . .


Whenever I am in Bangkok or Ho Chi Minh City, I find the best, most efficient and fun way to socialise is to just hang out in the bars. Clearly this is not an option is Gujarat State. As the Times of India reported in July 2007: "'
"For many youngsters in the state, nightlife means hanging out on the streets and having tea and flavoured makai. Fashion photographer Sameer Bakshi says, 'There are no hangout joints where one can sit and see life pass by.'"
It seems that some real nightlife goes on in Gujarat's farmhouses (read this story for more!)

m u s l i m - m a r r i a g e

---

NIKAH IS AN ARABIC TERM FOR MARRIAGE (THIS COMES FROM MEHNDI PAKISTANI MATRIMONIAL SERVICE). It means "contract". (Aqd in Arabic). The Quran specifically refers to marriage as mithaqun Ghalithun. Which means "a strong covenant". . With marriage comes responsibility and power. In fact, it is the wife who must keep house and look after all the household requirements..."
Mujra dance hot: Lollywood film industry use hot mujra dance.
"Before the pheras, the bride is seated to the right of the groom, but after the pheras she is seated to his left, to signify that she is now closer to his heart.
"In an Arya Samaji wedding, the couple take seven pheras. The groom leads for the first four pheras. After this, he walks behind the bride, who leads the last three pheras, thus signifying that the wife will always lead the husband.
"In a Sindhi wedding ceremony, the groom leads the first three rounds while the bride leads the fourth.
"However, every Hindu wedding has at least four pheras. These pheras signify the four main aims of life: Dharma, Artha, Kama and Moksha..."

Yoni: This indicates the intimacy between the partners in their private life.
Raasi: This indicates the birth (progeny) and luck to have children.
Raasi Adhipathi: This indicates more generations in their life.
Vashiyam: This indicate the intimacy level between the partners in general life and misunderstanding between them.
Rajju: This indicates the longevity of partners and losing partner within short time.
Vedhai: This indicates elimination of sorrow/bad patch in life.
Here are some Tamil wedding resources:
Contact the author Rob Sullivan at coderot@gmail.com. Copyright December 2011.