LONG A HAUNT FOR SURFERS AND MARAUDING AUSTRALIAN FOOTBALL PLAYERS, BALI HAS SO MUCH MORE TO OFFER THAN BUDS, BEER, BREAKS AND BEACH BABES. Spa culture has hit it big in Indonesia, and just about every hotel in Bali has its own facility (as the Bali Spa Guide reports.) More generally, Indonesia is home to a thriving and idiosyncratic gay and lesbian subculture, which I guess isn't such a surprise, since gay and lesbians live on every corner of the planet. Gay Indonesians have their own lingo, a tongue-in-cheek variant of Bahasa Indonesia; to learn how to speak it, click here. Along with Sri Lanka, Bali has been called the most beautiful island in the world. There are beaches, mountains, rice paddies, and a culture which is still being lived (rather than preserved, Disney-style.) Indonesia is generally a Muslim nation, but Bali is Hindu. Belonging to a religion which acknowledges 330,000,000 gods, Hindus respect diversity from an early age. While it is not exactly appropriate adult behaviour, you won't get shot for skinny dipping. Group bathing is in fact an integral part of Balinese life, and it is not rare to catch a glimpse of the naked male form in public. As one blogger notes, transvestite entertainers have long been a feature of Indonesian life: "Banci is a nationwide [and somewhat derogatory] term for male-to-female transvestites; two well-known bahasa gay/banci variants of the term are binan and bencong." "My boyfriend and myself had a massage at Banana Spa Bali and it was quite a nice experience," wrote a Utopian back in 2010. "The guys are cute and at the same time able to provide a great professional massage, with a bit of teasing along the way."
For some time I have entertained the fantasy of moving to Bali, and living the life of the digital nomad. One of the biggest and most well known resorts on the island, in fact, is called Bali Au Naturel. As the name suggests, this is a "clothing optional" (read: nudist). Not only is Bali Au Naturel a nudist resort, but it was also founded by a gay man. You don't have to be gay to stay here, though. There are more exclusive, men-only resorts to be found these days. ht, gay, lesbian and bisexuals. This is located roughly two and a half hours away from Densapar — the other one that is open is roughly 20 minutes away from Kuta — it's a beautiful private area called Viceroy Bali. this as a couple, because all the amenities of Indonesia would be found there — the finest spas, gardens and treatments can be found there. Aussie yobs and football teams, and skinny dudes from Japan: "There is no HIV in Indonesia," my Sumatran host Hotman told me back in the year 2000, "this is a religious country."
g a y + b a r s

KUTA BEACH IS THE HEART OF BALI'S NIGHTLIFE AND THROBS EVERY NIGHT WITH TOURISTS AND LOCALS. This was the place that Islamic terrorists targeted in their 2002 bomb attack. It is a symbol of vice and promiscuity... and as such, a natural magnet for gays on the prowl! Since the bombing, Kuta has played host to its own carnival (the Kuta Karnival)... admitedly this is nothing like the Gay and Lesbian Parade in Sydney, but it is worth checking out if you have a chance. The aim of the carnival is to brand Bali as a haven of tolerance. Admittedly a straight man, Naughty Nomad gives Kuta 4.5 points out of 5 for the chance of hooking up there. The Nomad writes: "Some say Bali is too touristy, uninspiring and over-rated. BULLSHIT. Bali is the fucking business."

SOMEONE REMARKED ON TWITTER RECENTLY THAT GAY FRIDAY IS THE NEW SATURDAY IN BALI.

Night life in Bali starts late, which usually means around midnight, according to Surfing Bali.

Bali Joe: 8 Abimanyu Arcade, Jln. Dhyana Pura, Seminyak, Kuta. Phone: (+62 361)0819 99100445.
Facebook: http://www.facebook.com/group.php?gid=48703362060.
Dancing boys and drag queens on the stage every night. This is one of Bali's newest gay bars and clubs.


F Club:.

Hulu Cafe: Jln. Sahadewa, off Jln. Padma, Legian.
Hulu Cafe used to be an institution, its nightly drag shows considered the best in Asia, until it was destroyed by fire in 2008. From what I have read online, the performers have relocated to the Bali Beach Shack, in Kuta. The Bintangs are 20,000 Rupiahs a piece.

Kudos Bar and Lounge: .
"Kudos is aimed at for boys who like girls, boys who like boys and girls who like girls," writes MyGayWeb. Are You My Soulmate wrote of this place on his blog: "Kudos merupakan tempat favorit berkumpulnya kaum gay, biseksual, dan lesbian - walaupun sering dijumpai pula pasangan heteroseksual yang berkunjung di tempat ini."

Q Bar: Jln. Dhyana Pura, Seminyak, Kuta. Phone: (+62 361)730927. Fax: (+62 361)735414. Facebook: http://www.facebook.com/qbar.bali.
When it is open, the Q Bar hosts drag shows most nights and it is especially busy on Friday nights. (The joint, located on the...
g a y + b e a c h e s

WHILE THERE IS NO STRICTLY GAY BEACH IN BALI, GANESHA BEACH IS MOST POPULAR WITH GAYS. The place also goes by the name of Petitenget or Callego Beach, and lies on Jalan Petitenget in Seminyak. I remember the first gay household I ever I lived in, back in the day when I was studying at CSU Mitchell in Bathurst, Australia. Hell, I even have a few photos to prove it! Dykes and cute girls dancing around a pole in the living room, and a bathub full of punch.

Dreamland Beach: Griya Alam Pecatu, Uluwatu, Bali.



THIS IS LIFTED FROM THE MANGO SAUCE WEBSITE, MARCH 20,LUB FOR 30 DAYS":
g a y + c l u b s
ONE OF MY FAVORITE PASTIMES INVOLVES SLOTHING
g a y + r e s o r t s
IF YOU ARE NOT SCARED OF UPSETTING AL QAEDA OR GETTING BUSTED WITH YOUR PANTS DOWN IN YOUR HOTEL ROOM BY A RAIDING PARTY OF THAI POLICE, YOU MIGHT BE INTERESTED IN MEETING RUSSIAN WOMEN IN BANGKOK. Of course, this is a little bit like going to Italy to eat Mexican food (or eating kebabs in Tokyo). As one tourist has remarked: " Spartacvs Hotel: .
Located on Bali's "Golden Mile" near Ganesha Beach, this is probably the most famous gay resort on the island. don't like chatting with Thai bar girls , or listening to Madonna songs, those arn't Italian."
Viceroy Hotel: . Website: http://www.viceroybali.com/en/introduction.php.
some of the places that have been recommended include:
g a y + s p a s
ONE OF MY FAVORITE PASTIMES INVOLVES SLOTHING Bali Gay: Phone: (+62 361)722483,7886627. Fax: (+62 361)722483. Email: gaybalitours@gmail.com.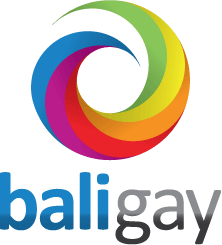 This institution claims to be "the one and only GLBT tour operator in Bali". ...
On their Facebook page they have links to friends such as Ecotour Pinkborneo Aseh. "But the beer garden is now closed due to constructions of a new hotel at the ground. It's a big shame as the Ambassador Beer garden was a very lovely place to sit down under the sky and enjoy the atmosphere from the street and enjoy a cold beer and a good meal in the heart of Bangkok.
BALI FOR STRAIGHTS
Bubba Gump: Jl.Kartika Plaza 8x, Kuta. Website: website here.
More of a restaurant than a bar, but in truth it is possible to party anywhere. Lots of shrimp and fun on the menu.

One of my Russian students recently informed me that after visiting the island recently, he found it full of Russians.

="Bangkok, the s Asia" src="http://www.crowdedworld.com/thailand/b.jpg" width=350 height=350>
Despite the temples and cultural treasures
Bangkok remains a city of sin for many
g a y + t o u r s
ONE OF MY FAVORITE PASTIMES INVOLVES SLOTHING

Bali Friendly Hotels: Sukhumvit.
Bali Friendly Hotels .com is the booking agent for gay only & gay-friendly hotel, villa, resort, bungalow, cottage, spa, massage, tour, travel and activities in Bali - Indonesia. Our website is dedicated to listing gay only, clothing optional & gay friendly place in Bali that cater for gay guests from around the world. This is your place to find gay Bali accommodation and information. BaliFriendly established since 2003 and as a specialized local gay-owned business, we are able to give extra attention to your gay needs. We personally meet with our hotel owners or managers to maintain a good working relationship and to ensure they welcome you and give you the highest quality service possible. We deliver you an unequaled opportunity to select and book our unique properties at special cheaper prices. Explore our website and choose the ones most appealing to you! It's a restaurant, gallery and of course your feng tau place, just that it's a high end one. I was there early on Saturday night with resident DJ Josh Ezelle and DJ Emanuelle spinning their specialty techno and house music. It was rather quiet at first but as the night sway its way, more and more people and it was so packed by midnight, it was as if we're at some rave party.
"One thing I noticed, there were very little locals (Thai) or should I say non-existence (except the bar tenders and bouncers la, of course, wtf?!). Lots of foreignein the So we welcome them with open arms.. Apart from being a dance club, Bed Supperclub also serves as a restaurant during the daytime until 10pm. And the restaurant is so unique, there are actually no menu.
"So how do one order their food??
Cool isn't it? I bet if we have this in Malaysia, im sure there will be a lot of sexual harassment case reported. But jokes aside, I didn't check out the restaurant looking at the spectrum of street food available anywhere and of course cut cost lar. Entrance to the club is 700THB with 2 drinks. I think the price is reasonable looking at the crowd and ambience this place have to offer. Did I mention that it's a non-smoking club too? Another plus point to give this club a visit the next time you're there..."

Bali Gay Guide: Novotel in the Silom area. See the story above about police crackdowns on Russian women inside the place.

Pink Pages: .



The Bali Pink Pages site is run by the Bali Gay and Lesbian Business Association (BGLBA), and lists an A to Z of anti-ageing beauty clinics, bars, jewellery stores, restaurants, travel agents, real estate agents, wedding organisisers and villas. Presumably they are gay-owned and/or gay friendly, or else they wouldn't be on the list...
Moulin Rouge: Gentleman's Club.
We have devoted our efforts to creating an upscale club unlike any other in Thailand."
WaterBom Bali
---