IT WAS A LONG HARD FLIGHT FROM TOKYO VIA BEIJING AND NANNING CHINA TO BEAUTIFUL HO CHI MINH CITY -- AND IT REMINDED ME OF BJORK'S OLD SONG: "I AM TAKING AN AEROPLANE ACROSS THE WORLD, TO FOLLOW MY HEART." After all that stress, just 3 hours sleep, in a downtown hotel. Buffeted by the smell of durian -- sweet dreams indeed! and took a bite of the forbidden fruit. One of the first things we had planned to do, apart from eating durian of course, was to head to the Binh Quoi Tourist Village on the outskirts of town. As noodlepie wrote: "Binh Quoi 1 Tourist Village is a big time outdoor riverside hangout for weekend scoffers. It's a wee bit of a trek out from the centre of town to Binh Thanh District -
about 20-30 minutes depending on traffic - and you're not gonna find gourmet grub at the numerous stalls, stands and serving areas dotted around this green acres site. But after paying your 89,000VD entrance fee and receiving a 'fee paid' sticker on your lapel you're free to roam, chew and slurp on whatever takes your fancy."
Now it must be pointed out here, that when Nga and I made it to the Village, it was a Monday and there weren't a lot of people here, just a whole bunch of couples getting married (it was Christmas Eve). I certainly don't remember seeing any of the "numerous" stalls and food stands that noodlepie talks about. There was plenty of green grass, not much food. Next time I ought to visit this place on a weekend.
As VietNamNet pointed out: "Dotted with trees, the village is lined with brick-paved paths. Small wooden piers are placed near a pond full of lotuses and water lilies, a bamboo bridge covers a small canal, and hidden cottages can be seen under old bamboo hedges. Loofah trellises adorned with bright yellow flowers and rich fruit cover the area.
"Large spaces of green grass and rows of coconut trees are reflected in the So Nhat Canal, creating a peaceful, quiet and verdant space.
"Fifty-five modern hotel rooms in the trees' shadows can be rented for visitors who would like a break from the frenetic pace of the city.
"The Hoa Mua restaurant with many Vietnamese specialties and international cuisine is often used for parties and receptions of different sizes. Grilled dishes are considered to be the most delicious on offer.
"Located near the river where soft cool breezes blows, the romantic restaurant features candlelight dinners with lanterns strung from trees and wild orchids.
"The buffet Khan Hoang (Breaking Fresh Ground), with 70 local dishes, is offered on weekends.
"Popular country dishes including banh xeo, banh khot, bun mam, ca loc nuong trui, and bun thit nuong are served by men and women in ao ba ba (Vietnamese silk blouse)..."
Saigon Times reports: "Binh Quoi Tourist Village has run a very successful gastronomic program lifting the unit's profits and improving the lives of its staff. In early 1999, the Binh Quoi Tourist Village invested in the Binh Quoi II Tourist Area and the Saigon Ship Restaurant and created the "Khan Hoang Nam Bo" project, or discovery of the southern region, at the Binh Quoi I Tourist Area, which had been closed for many years. The project really kicked off the development for the area.
"After the "Khan Hoang Nam Bo" program has come a series of gastronomic and cultural programs like "Am Thuc Dan Gian Vietnam" or traditional gastronomic art of Vietnam at Binh Quoi I, "Mon Ngon Xom Chai" or favorite dishes of a fishing village at Binh Quoi II, "Ve Mien Trung" or back to the central region, "Ve Kinh Bac" or back to the northern region at the Van Thanh Resort, and "Ve Que An Tet" or Tet in one's native land.
"Thanks to the success of the Binh Quoi I Tourist Village, the Binh Quoi II Tourist Village has invested in upgrading the 400-seat Saigon Floating Restaurant to a 700-seater, the largest of its kind in HCM City at the moment.
"The board of management of Saigontourist has assigned the Binh Quoi Tourist Village to manage Tan Cang Tourist Village (since July 2003) and Van Thanh Resort (since November 2003). The two tourist sites have been upgraded and have featured special gastronomic and cultural programs that have been very successful.
"Another achievement of the tourist village is the establishment of the Hoi Quan Hoi Ngo or club-house, set up in memory of the well-liked composer Trinh Cong Son. The club is in a very peaceful area, which has become a rendezvous for lovers of Trinh's songs. Painting, sculpturing and music performances also take place at the club. "
Han Quốc Garden: 449 Binh Quoi St., Ward 28, Binh Thanh Dist. Phone: (08) 5563829.

The little yin/yang flag on the sign is a dead giveaway of the Korean nature of this restaurant (Han Quốc being of course the Vietnamese word for Korea, the Land of the Han.) I don't know if this restaurant is intended for Han's visiting or working in Vietnam, or native Vietnamese hungry for a taste of kim'chi and other Korean food (or perhaps it is a bit of both.) I do know though that Korean dramas are huge in Vietnam now, so it wouldn't surprise me that the cuisine is also making inroads.
This is just one of a number of Korean restaurants in Thành Phố Hồ Chí Minh. If you interested in doing Korean elsewhere in the city, consider the Han Quoc restaurant (5-15 Ho Huan Nghiep St., District 1; tel: (08) 3823 7381.) As the owners claim: "Located right in the city center, Han Quoc restaurant is a big, luxurious one. We are very pleased to bring you our menu with many kinds of dishes like Korean food or fresh seafood. More importantly, ingredient is imported directly from Korea."
Bình Quới Resort Village, a government-owned company, came into existence in 1994 under the laws of Vietnamese Government and is affiliated to Sàigòn Tourist Holding Company (SaigonTourist) Name of the Company : LÀNG DU LỊCH BÌNH QUỚI Name in English : BÌNH QUỚI TOURIST VILLAGE Head office: 1147 Bình Quới St., Ward 28, Bình Thạnh District, HoChiMinh City Phone: (848) 5566020 – 5566021 - 5566057 Fax: (848) 5566058 E-mail: binhquoi@hcm.fpt.vn Website: http://www.binhquoiresort.com.vn Affiliates: -Binh Quới I Tourist Resort -Binh Quới II Tourist Resort -Sài Gòn Floating Restaurant -Tân Cảng Tourist Resort - Văn Thánh Resort -Inns -Bamboo Restaurant The main business activities of Binh Quới Tourist Village aim at services such as foods and drinks, accommodation, entertainment, sports, specially designed for cultural and cuisine events to meet the public and foreign tourists¡¯demand. ¡°Cuisine of the South Reclamation¡± event was the successful landmark of this resort and has left an unforgettable impression of the trade name Binh Quới in the heart and mind of the city dwellers, followed by a series of excellent festivities: For years, there has been talk about developing the airport, but it's doubtful that a full-scale project will be undertaken anytime soon. The one benefit of Tan Son Nhat's small size is that the airport is very easy to negotiate. Ironically, the airport's lack of sophistication makes it relatively hassle-free.
There are no telephones available inside the Arrival hall. Also, it is best to use the restrooms inside, as those located outside are unclean and often closed.
Wrote Love Paradise: "I and my darling took motobike to get there on a Sunday afternoon (~30min from HCMC center). I'd been there several times, but he'd never. He seemed doubted in what I said about BQ. But when he entered it, his eyes were caught by the beautiful landscapes, one after another, such as the green grass field, the waterfall, and so on. The heavy rain that day couldnot stop us enjoying the VNese southern traditional food buffet. You may stuff your stomach with plenty of things, but still like to eat more.hihi. My darling really likes the place, asking me to bring him there once again someday. And so I'm happy."
At Saigon Airport once I picked up a little book called The Cuisine of Viet Nam, bought out by the Viet Nam Cultural Traveler. In one of the articles inside, Huu Ngoc writes: "In the West, grain and fruit overflowing from the Horn of Plenty traditionally symbolizes the abundance of a good harvest; in the USA at Thanksgiving, the horn filled with fruit is a symbol of the prosperity for which one is thankful. In Southeast Asia, there is a popular folk tale about a gourd with many seeds, the seeds representing the rebirth of humankind after the Deluge. And Vietnamese pay homage to their ancestors by placing a tray of five fruits on an altar: pomegranates, pears, peaches, plums and finger citrons, though people often choose other foods according to the season, or the region in which they live. The particular varieties of fruit are less important than the beautiful appearance of the fruit tray, with its harmonious colors and balanced presentation. Nowadays, a bundle of green bananas is also a must. Like the Horn of Plenty, the tray of five traditional fruits symbolizes the wish for abundance. It is also the emblem of the five elements of Asian cosmology: water, earth, wood, metal and fire.
"From the time they are small, Vietnamese children come to associate three fruits with particular stories: the thi (Vietnamese persimmon), the watermelon and the starfruit.
"The thi fruit is succulent, smooth and attractive. When ripe, it turns gentle yellow and gives off a subtle, sweet smell; it is often one of the five fruits placed on pagoda altars. Children are likely to hear of thi in the Tấm Cám, Vietnam's Cinderella. The tale is based on the Buddhist belief in reincarnation. In the story, Tấm is killed by her stepmother and stepsister, but is reborn into a thi tree bearing only a single, beautiful fruit. An old woman, seeing the gorgeous fruit, takes it home, not to eat, but to cherish as a prized possession. Tấm is reborn from the fruit and becomes the woman's adopted daughter, after which she is reunited with her husband the King.
"Watermelon also serves as a votive offering on altars, and plays a very important role in an appealing fairytale for children. Three thousand years ago, the story goes, during the times of the Hung kings, a young man named An Tiem was adopted by King Hung. Spoken ill of by the king's toadies, An Tiem and his wife, the princess, and their children were exiled to a wild island where they led a very harsh life. One day a flock of birds flew over the island, dropping some black seeds on the island. An Tiem planted those mysterious black seeds, and soon they bore fruit. He cultivated the seeds for his crop and traded them for rice and necessary equipment with trading ships that came to the island. An Tiem's life quickly improved and eventually, through his hard work and intelligence, he became rich. On hearing of An Tiem's success, King Hung had him welcomed back to the royal palace.
"The succulent star fruit (carambola) with five sections, can be served raw in salad, or cooked in soup. It is also served as a dessert. There are two types of star fruit: the sweet and the sour, both kinds grown in out-of-the-way garden corners or by the ponds. There is a folk tale about the star fruit tree. Two brothers, when coming into their inheritance, received unequal portions. As was the custom, the elder brother took the majority, but contrary to custom, the elder brother failed to provide for his sibling, leaving his younger brother only a shabby cottage and a star fruit tree.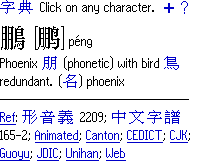 "One day a phoenix came to eat the fruit of the young man's tree, but made a promise, as follows: "For every fruit I eat, I will return you a bar of gold. You must sew a bag three spans wide to hold the gold you will receive." The young man followed the instructions of the mysterious phoenix and that very night was taken to an island in the middle of the sea to collect his gold.
"When he saw how wealthy his younger brother had become, and hearing the story of the magical bird from his guileless brother, the elder brother persuaded the young man to trade the star fruit tree for all the elder brother's treasures. The next day the elder brother made the same bargain with the phoenix. Just as he expected, the bird came to eat the star fruit and made the same promise to the elder brother, who sewed the biggest bag he could to hold his gold. But when he got to his island, he was so greedy he filled up his bag with so much gold that after flying a short way, the phoenix could carry him no longer and had to drop him into the sea, where he sank still clutching his treasure..."
Previous: Beijing Airport -- Next: Christmas in Vietnam